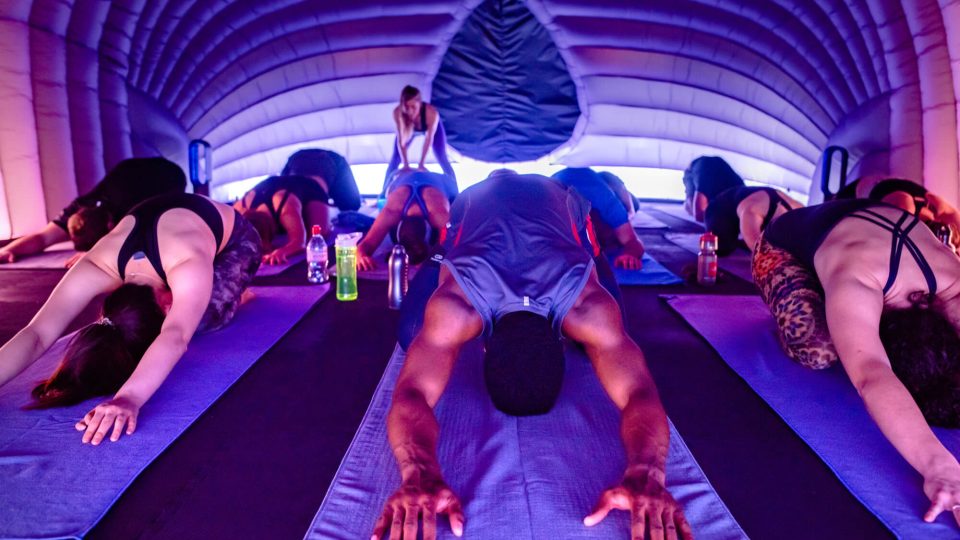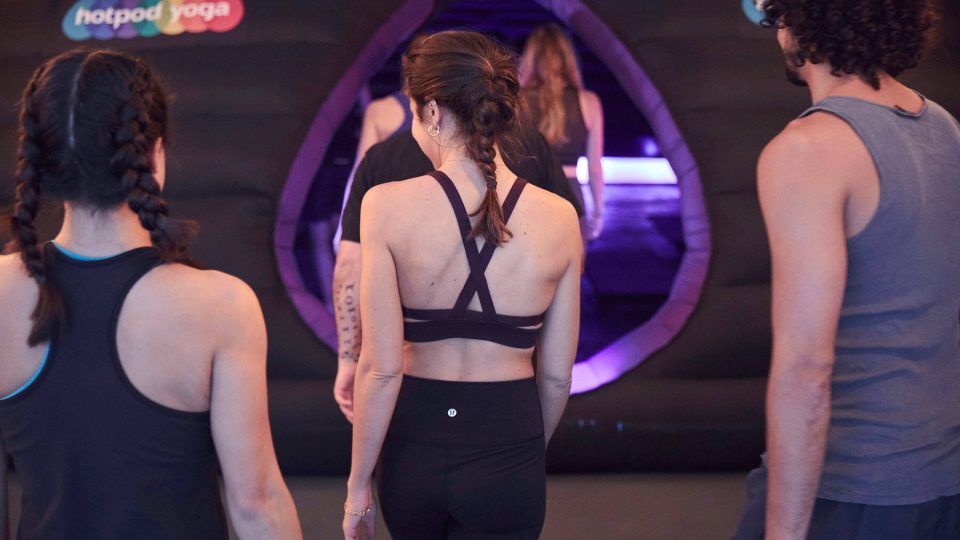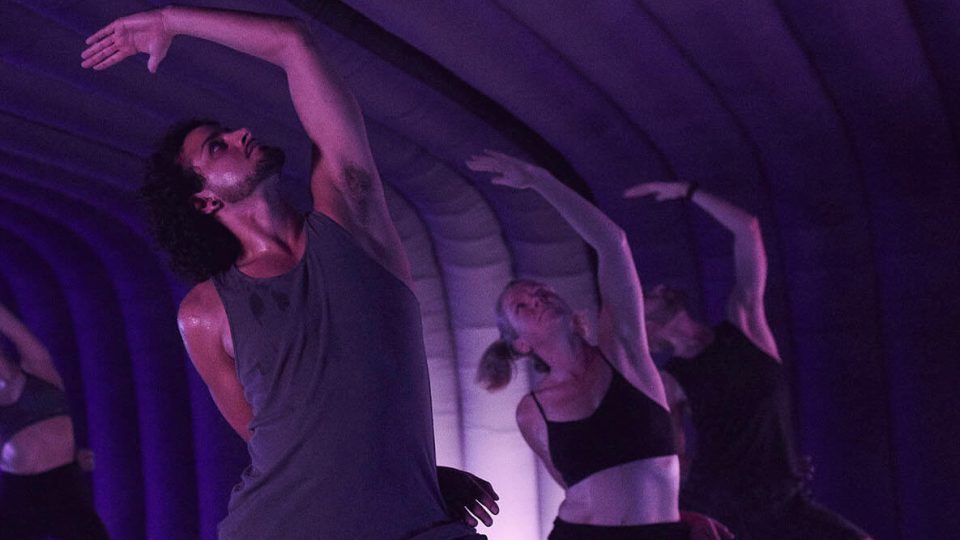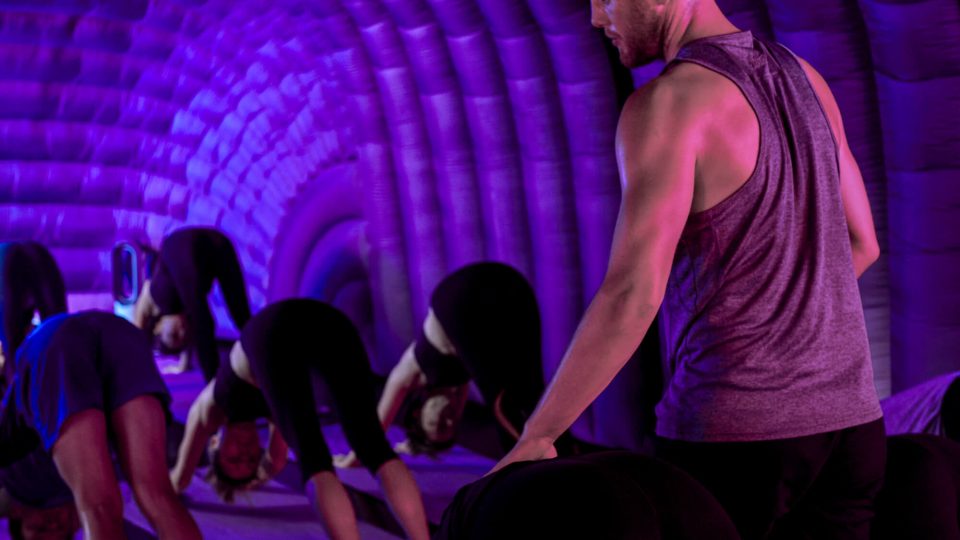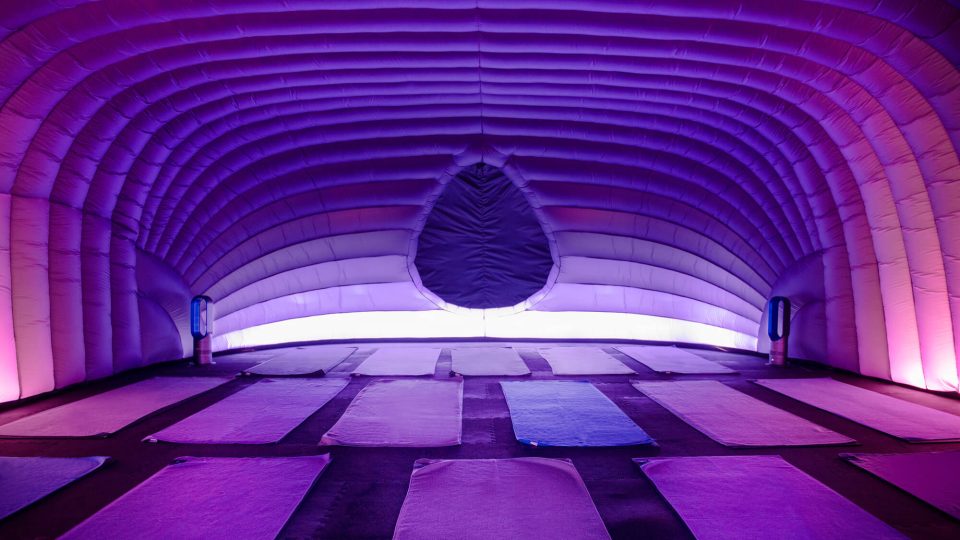 Nós somos a maior empresa de Yoga da Europa. Desde 2013, mais de 100.000 pessoas têm entrado num pod para uma aula de hotpodyoga num dos nossos +50 estúdios pelo mundo. Lançamos em Lisboa em 2015.
Pod para 20 pessoas
Fluxo Vinyasa
37 graus
Todos os níveis são bem-vindos
find

us

Rua David de Sousa 10B, Lisboa, Lisboa, 1000-107, PT
Rita Andrade
Rita loves surfing, travelling and running. She couldn't live without her adventures all over the world, friends and sweet popocorn.
Sabine
Ex judo athlete from Latvia, lived and learned different styles of yoga in Latvia, UK and Belgium. Currently exploring and rooting my yoga practice here in Portugal. Adore sunshine, laughter and adventures.
Pedro Barbosa
Pedro is always in search for adventure, his connection with yoga practice started about 7 years ago while seeking to improve performance, focus and endurance not only for his body, but for his mind and soul. He loves surfing, hiking, running, and everything that makes him sweat, and laugh!
Rosana
As a dancer Rosana travels Europe and the world. One thing that never gets left behind on these trips is her yoga mat. She has been teaching in London, Lisbon and Geneva for the past 5 years and has recently moved back to Lisbon.
Ruby
Ruby is from the UK but has been living in sunny Portugal for 7 years.
She loves her van, the beach, dogs, yoga, Mexican food and pizzas.. but not necessarily in that order!
Silvia Rodrigues
Sílvia nasceu em Lisboa mas cresceu em Santa Cruz, na Califórnia – foi aí que descobriu o yoga durante um primeiro encontro amoroso (foi o melhor 'first date' que alguma vez teve!). Regressou a Portugal onde a paixão pelo Yoga floresceu e decidiu comprometer-se numa relação com yoga durante cinco anos para aperfeiçoar e expandir a sua prática. O que mais gosta enquanto professora de yoga é ver a vossa cara sorridente após a aula.
Mafalda
After some years abroad, now back in Lisbon, loves to spend time at the beach, play tennis, listening to good tunes, watching movies, hanging out with friends and trying new things.
Inês
Ines found yoga about 5 years ago as a way to deal with anxiety and quieting the mind since then she has never stopped practicing. Her increasing interest in body awareness and the connection between body and mind led her to complete the 200-hour teacher training course for hatha yoga in August 2016.
Today, a student or teacher, she still continues to learn every day. Yoga goes beyond practice, it is an attitude towards life and the process of creating an inner balance between body and mind. Ines wants to help to create the best well-being conditions for those who cross her path.
Isabel
Isabel is a yoga Teacher from sivananda linage. After her training in India, Isabel returned to Portugal and started teaching in different studios and different styles: Hatha, Vinyasa, hot yoga and yoga for children (integrated with acrobatic classes). Passionate for nature, when not teaching you might found her cycling, trekking or just enjoying a nice walk.
Erin
Erin started her yoga journey 6 years ago and has travelled the world teaching and learning about yoga, meditation and healing therapies. Originally from Los Angeles, California, Erin now lives in Lisboa with her husband. She believes yoga and meditation can change people's lives and hopes to spread positive vibes to everyone she teaches!
o fundador
Mafalda Mourao
Mafalda spent 6 years travelling and working abroad with artists within different fields of arts, production, design, creative crafts as well as yoga, the human body and the mind. In 2017, Mafalda stepped up to take over HPY Lisboa with a fresh motivation and an aim to continue to bring yoga to the people of Lisbon.