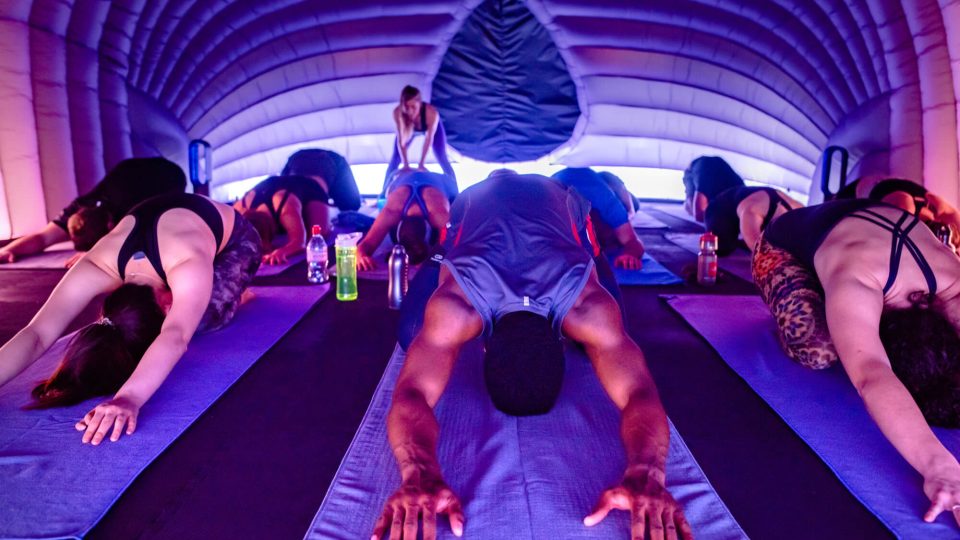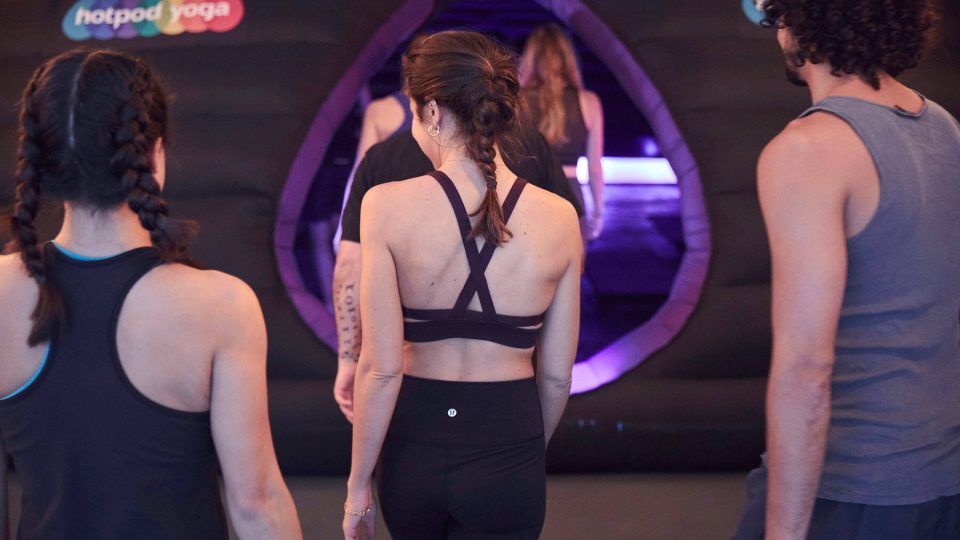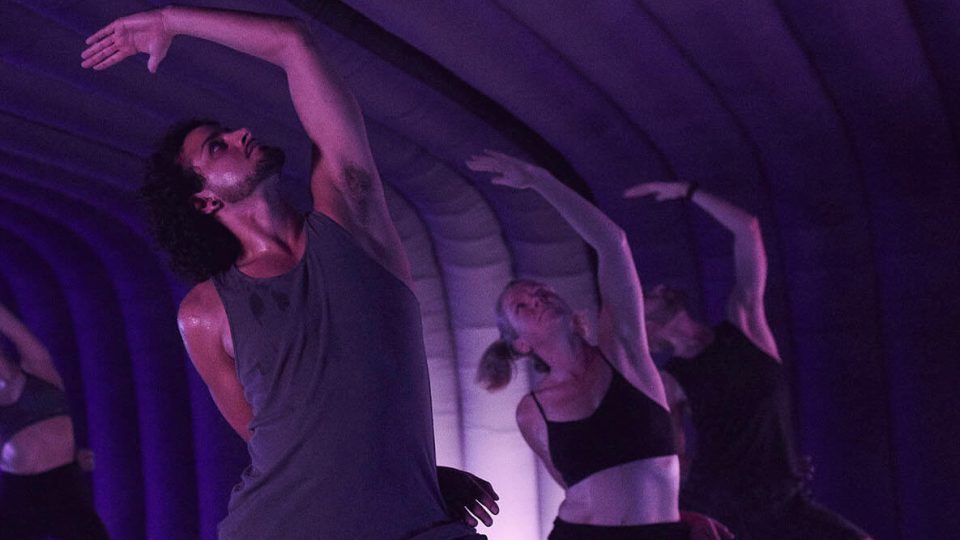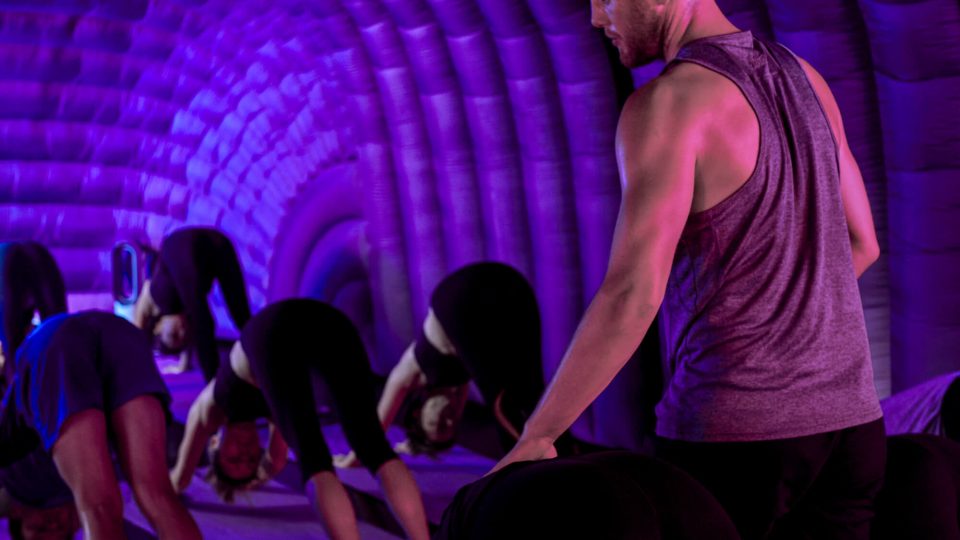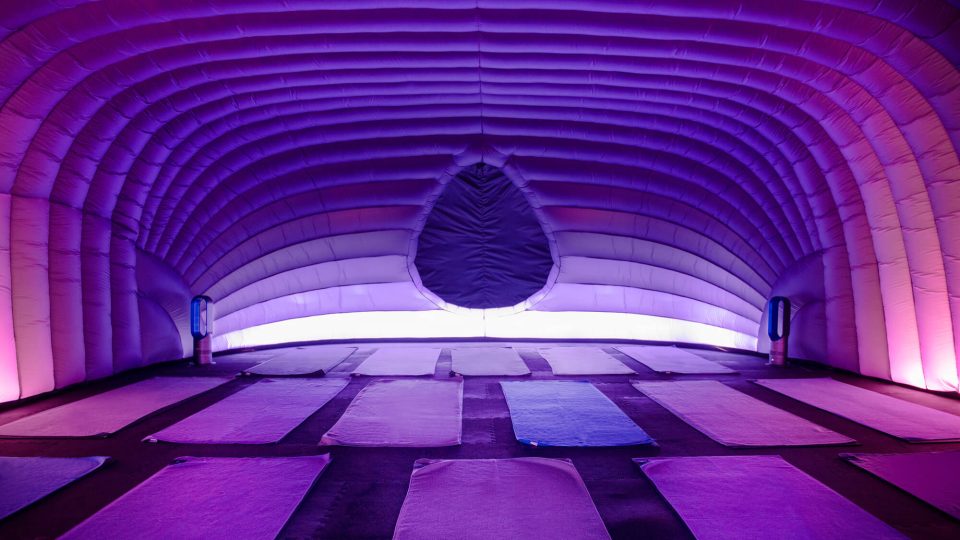 We're Europe's largest yoga business. Since 2013, over 100,000 people have immersed themselves in a Hotpod class at one of our 50+ locations around the world. We are launching in Bromsgrove in January 2019.
Changing

Mats

Parking

Showers
Capsulă de 20 persoane
Flux Vinyasa
37 de grade
Toate nivelurile sunt binevenite
find

us

Bordesley Hall, The Holloway, Alvechurch, Birmingham, B48 7QB, GB
Faceți cunoștință

cu instructorii
Helen Hunt
Helen has been practicing yoga since 2002 and has explored the many different styles of yoga before completing her first TT in early 2017. A Physio for the last 15 years she loves how much yoga can benefit both mind and body and be adapted to suit every individual.
From the moment of stepping into the pod on the opening day of Hotpod Bromsgrove Helen was hooked and went on to complete her Hotpod teacher immersion training at Hotpod HQ in 2019. Helen's classes will be high energy, focusing on great form so you leave a class feeling uplifted with a deeper understanding and belief in your own unique and amazing body.
Sumita Williams
Sumita had her first experiences with yoga from her father, as a child, on their many travels to India. She found yoga personally beneficial, whilst studying for her degree, as a way of relieving stress and loves the feeling of complete relaxation it can bring. Sumita also loves the wonderful physical benefits yoga can offer, increased flexibility, strength, and toning, rehabilitation from injury, surgery or illness.
Sumita completed her teacher training over 2 years with FRYOG, Friends of Yoga, in 2017 in Hatha yoga and teaches in the Birmingham area and joined the Hotpod team that same year. Her approach is friendly, fun and all encompassing and she hopes that you will leave feeling physically challenged, mentally relaxed and refreshed at the end of class. She looks forward to seeing you in the Pod!
Charlotte Callin
Charlotte was introduced to yoga as a form of mindfulness and it wasn't long before she noticed mental and physical benefits. Inspired to become a teacher, Charlotte completed her training in early 2017 studying at Sampoorna Yoga School in Goa and since qualifying Charlotte has taught both overseas and in the UK using her love for people and her caring nature to connect, encourage and motivate others in their practice so they can achieve the same results that she has.
Hannah Burman
Hannah has been practising yoga since 2009 and completed her first TT in 2012. With a background in dance, being a Hypnotherapist and Reiki Healer, Hannah's classes flow effortlessly and you'll feel completely at ease and supported even through the more challenging parts of the class.
Kelly-Anne
My yoga journey began in 2014 at Hotpod where I took my first ever yoga class! I was immediately hooked and knew straight away that I needed more of it in my life. I've been guiding yoga for 2.5 years now after training with Strala Yoga. Whether I am guiding classes or taking classes, it gives me the balance I need in my busy life! I guide a mixture of people, from dancers to footballers and everyone inbetween!
Janice Kelly
Jan began her yoga journey in 2014 when she joined Hotpod Yoga Solihull to complement her running and immediately became addicted to the challenging classes in the unique heated environment and atmosphere created in the pod! The natural step for Jan was to complete her Yoga Teacher Training with Hotpod Yoga which she achieved in 2018. Jan's classes will be strong and fluid leaving you invigorated and uplifted.
Liberty Selvester-Webb
Liberty's yoga journey began in 2014 at Hotpod Yoga Solihull. After trying one class she was completely hooked by the immersive beauty of the pod as well as the high energy classes. Having worked in the fitness industry for many years Hotpod Yoga brought a completely different dimension to her perception of fitness so in 2018 Liberty completed her Yoga teacher training with Hotpod Yoga. Liberty's classes will be high on energy and will leave you feeling lifted and refreshed.
fondatorul
Liberty Selvester-Webb
Liberty was born and brought up in Birmingham. She found Hotpod Yoga several years ago and it changed her perception of yoga, she left her first class feeling energised, wanting more. After attending Hotpod regularly, she made the decision to do her teacher training with Hotpod Yoga at the Brixton HQ. She felt so passionate about Hotpod, she knew this was something she had to share with as many people as possible. So she decided to take the leap and bring her very own Hotpod to Bromsgrove, where she could share the benefits with her local community and make it accessible to as many people as possible.