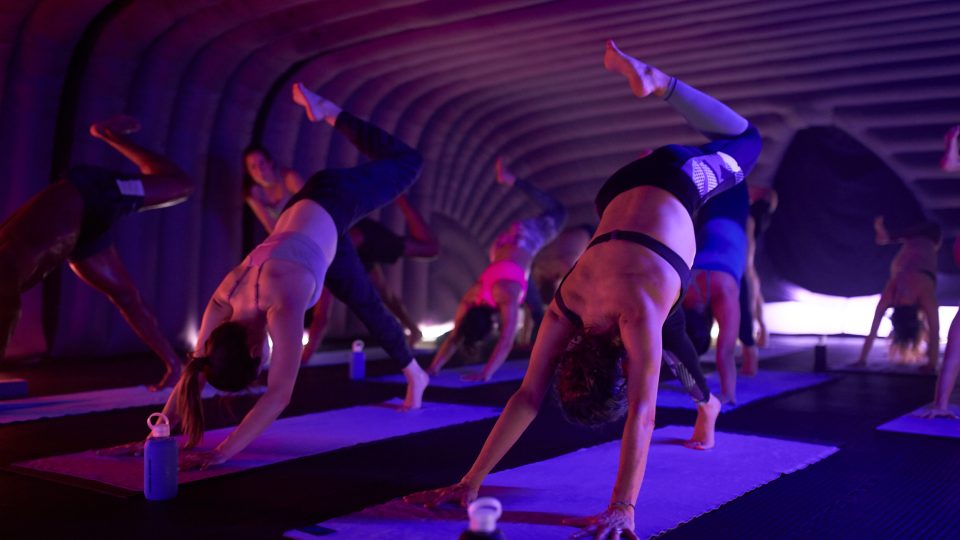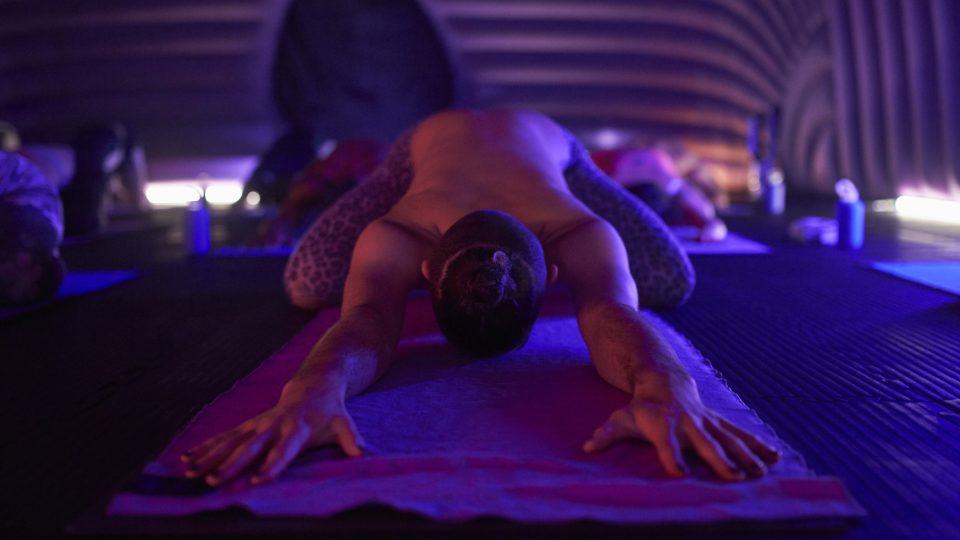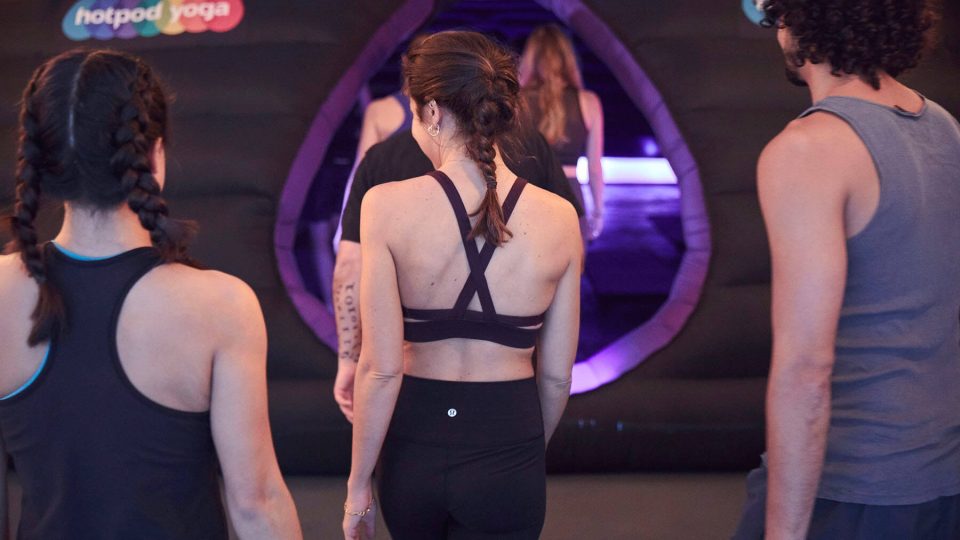 We're Europe's largest yoga business. Since 2013, over 100,000 people have immersed themselves in a Hotpod class at one of our 50+ locations around the world. 
You'll stretch further, breathe deeper, sweat harder and melt fully into the Hotpod experience – a balanced flow of active and passive postures, working the body and calming the mind in equal measure. You'll immediately find yourself a million miles away from the every day. Bring water and a towel to enjoy the unique immersion that is a Hotpod Yoga class. To understand it, you've got to experience it
Changing

Mats

Parking

Showers
Signature Inflatable Studio
Vinyasa flow
37 degrees
All levels welcome
find

us

19 Earlsfield Cl, Lincoln, Lincolnshire, LN6 3RT, GB
Jase Hunt
Jase started practicing yoga whilst recovering from trauma, the physical challenge of Vinyasa Flow exactly what he needed to give him mental space. Two and half years after leaving the military, yoga has become part of his way of life, and grown into more than just exercise.
His practices are active, flowing, often challenging but always fun – after all life shouldn't be taken too seriously!
Lucy Enright
Lucy's warm welcome and energetic flow has brought members from all corners of Lincoln who have enjoyed her practice at other studios. Her Nurturing Flow classes are especially popular, and her head massages are legendary.
Charlotte Lumley
Charlotte has been practicing yoga for 5 years, and has found benefits extending to every corner of her life, and as a result of this was inspired to travel to Asia to become a certified yoga teacher. She has studied Buddhism in Nepal, practiced Yoga in Indonesia and in 2017 she completed her 200-hour Yoga Teacher Training in India. She teaches a wide range of abilities, but most enjoys teaching complete beginners.
Saskia Schuele
Saskia began practicing yoga at 18. Her journey took her to Bali where she spent a year doing her 200-hour Yoga Teacher Training and further intensive courses. She has been teaching Vinyasa Flow yoga for 9 years.
Mel Ellis
Mel first discovered yoga while living in South Korea, and completed her Yoga Teacher Training in Nasik, India in 2005. She believes the pod is a great escape and a real chance to focus on resetting your mind and body.
Gemma Louella Wallis
Gemma Louella has always been active & into sports, but once trying yoga it just stuck.
In 2018 she advanced her yoga knowledge and embarked on a 200 hour YTT in Koh Phangan, Thailand. Influenced by Ashtanga & Iyengar, her teaching style is motivational, dynamic with clear instruction and a down to earth attitude.
Kristen Ingraham-Morgan
Kristen was born and raised in Nova Scotia, Canada, but has made her home in the UK for the last 15 years. After falling in love with Hotpod Yoga in early 2018, she pulled out all the stops to make sure her beloved adoptive city of Lincoln got to enjoy the pod life!
the founder
Sarah Harrison
Sarah settled in the East Midlands in 2002, having followed a career in sales and business development which took her around the UK and Europe. Having discovered her love of hot yoga in the late 90s it was only as she hit her 40s, disenchanted with corporate life and unfulfilled by her career, that she decided to follow her dream and pursue a path of teaching and building her own yoga business. Sarah was introduced to Hotpod Yoga by Siobhan who started Hotpod in Solihull. Having trained together Sarah watched with interest from the side lines as Hotpod Yoga Solihull flourished. Since then she has gone on to launch pods in Nottingham City centre, Newark and West Bridgford. She then took over Hotpod Yoga Lincoln in 2020.