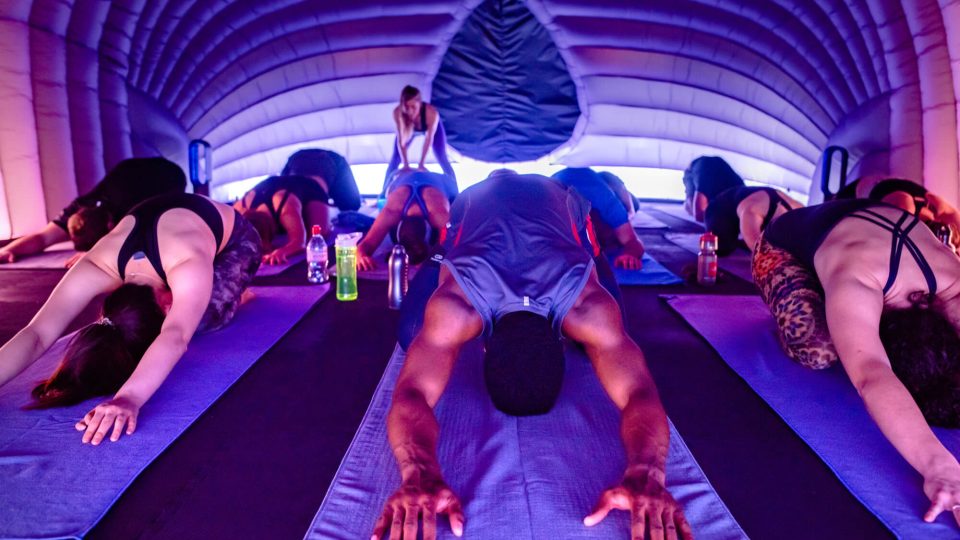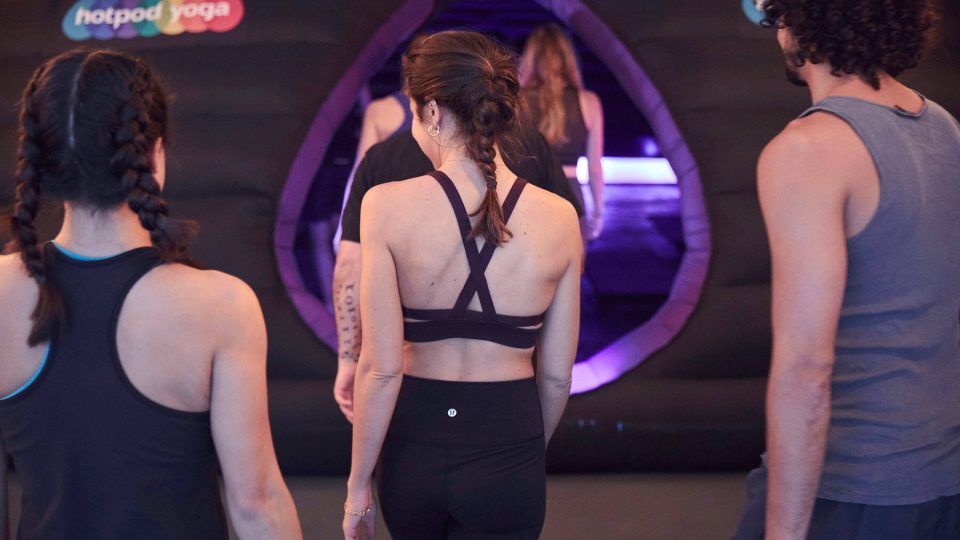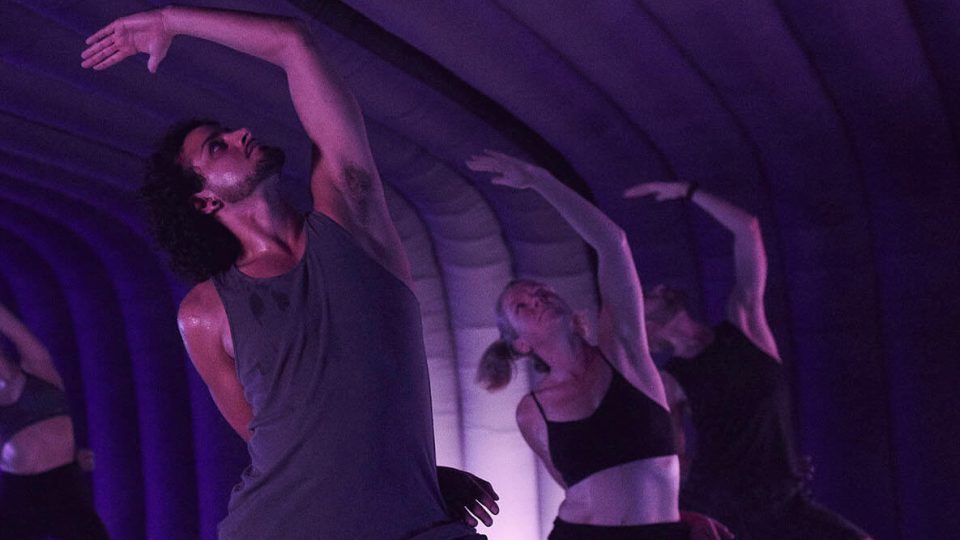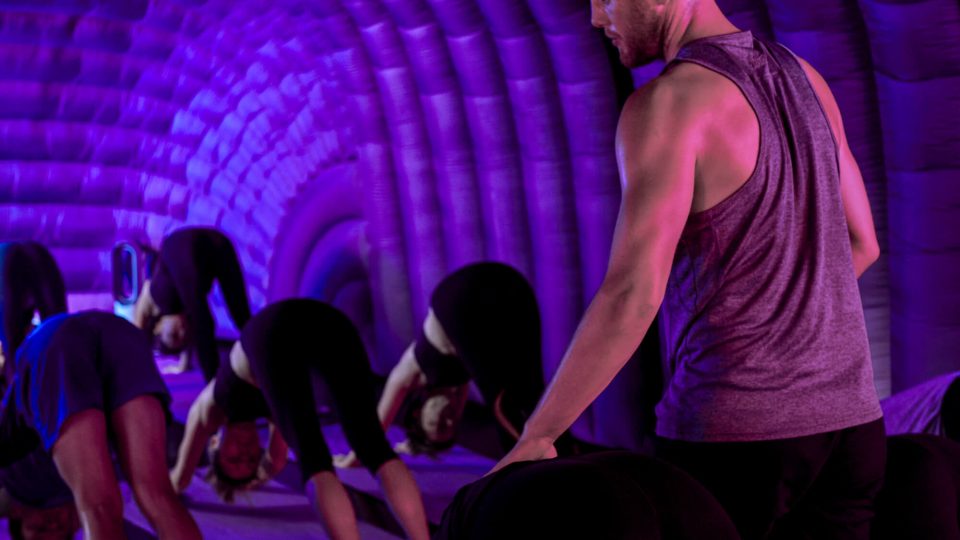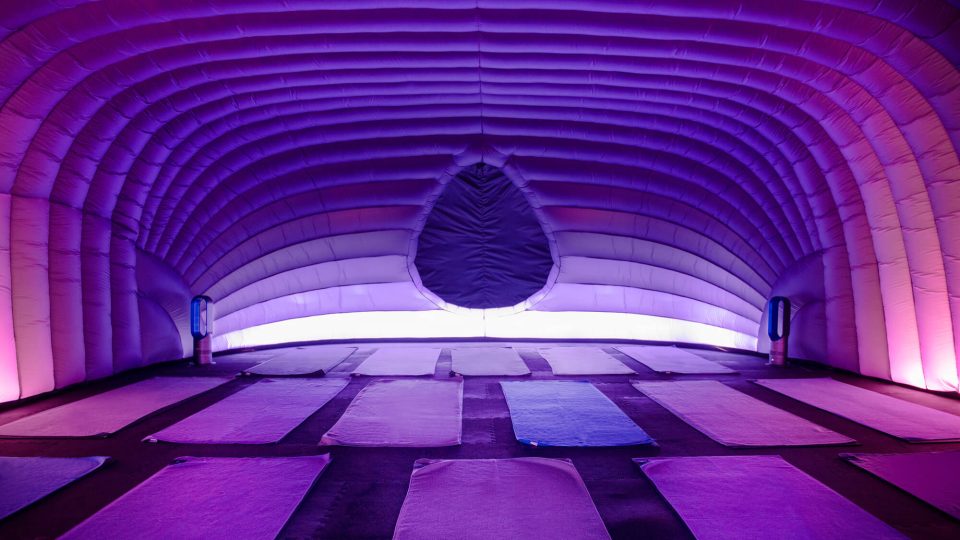 We're Europe's largest yoga business. Since 2013, over 100,000 people have immersed themselves in a Hotpod class at one of our 50+ locations around the world. 
20 person classes
Vinyasa flow
37 degrees
All levels welcome
find

us

Rocha Conde de Óbidos, Santos, Lisboa, 1350-352, PT
Nela
Lover of the 80s, Harley-Davidson and a big Hard Rock Café collector from Prague. Fell in love with yoga when in Lisbon. Now Nela is teaching yoga online while studying for her International Business Management degree in London.
Vanessa
Vanessa is a Sound Therapist working with low-frequency sounds and vibration as a tool to help you reduce stress, bring natural pain relief, and provide a gateway to meditation and self-reflection.
Marc
Marc is on a mission to help people awaken to a reality of life that's far bigger than themselves. After many years taking himself a little (way) too seriously, he felt an unavoidable urge to meditate and promised himself to stop wearing office shirts on weekends. He teaches various styles of meditation, such as vipassana (insight) and love and compassion.
Hayley
Hayley Enright is on a mission to save the world.
She's given more than 13,000 treatments and is the founder of Acupuncture In Lisbon, where you can get back to feeling good.
Philippe
Philippe is always seek for a new manner to achieve balance, in a natural way. He loves hiking, spending time in nature, watch movies and hang out with friends.
Gui
Guilherme has several years of experience as a waterman, having dedicated the last 5 years into teaching and sharing his passion for surfing and the ocean. Level 1 Surf & Performance coach from Lusófona university, level 1 from the ISA NARS surf and rescue lifeguard certificate and level 2 surf coach by the ISA.
Gautier
Depois de ter praticado boxe e kickboxing, o Gautier decidiu começar a levar a sua prática para quem está a querer ficar em boa forma física.
As vantagens são numerosas : Mais foco, mais empenho e uma melhor forma física.
Marina
Marina is from the New York City Area and has spent the last 4 years of her life travelling the world exploring and sharing experiences. She loves going hiking, cycling, and spending time in nature.
Rita Andrade
Rita loves surfing, travelling and running. She couldn't live without her adventures all over the world, friends and sweet popocorn.
Sabine
Ex judo athlete from Latvia, lived and learned different styles of yoga in Latvia, UK and Belgium. Currently exploring and rooting my yoga practice here in Portugal. Adore sunshine, laughter and adventures.
Rosana
As a dancer Rosana travels Europe and the world. One thing that never gets left behind on these trips is her yoga mat. She has been teaching in London, Lisbon and Geneva for the past 5 years and has recently moved back to Lisbon.
Mafalda
After some years abroad, now back in Lisbon, loves to spend time at the beach, play tennis, listen to good tunes, watch movies, hang out with friends and to try something new and of course.
the founder
Mafalda Mourão