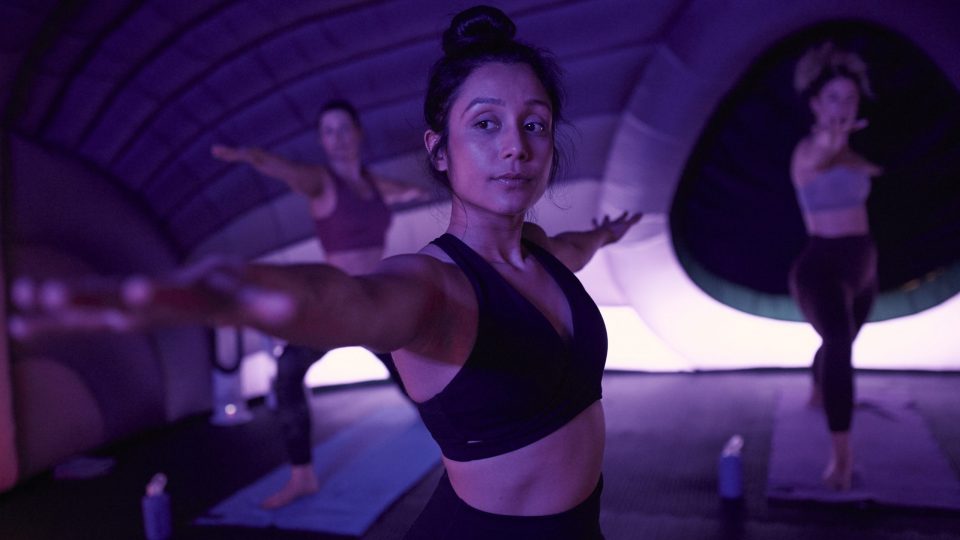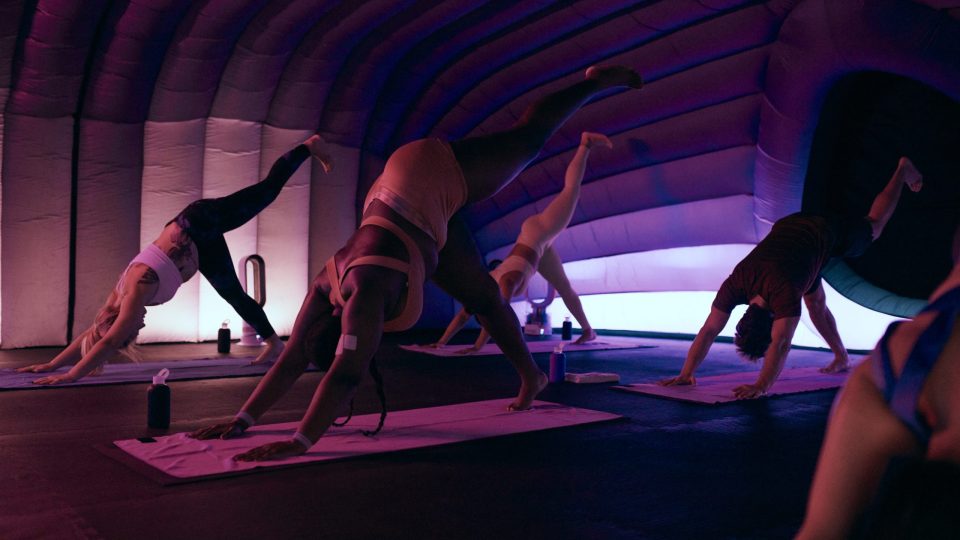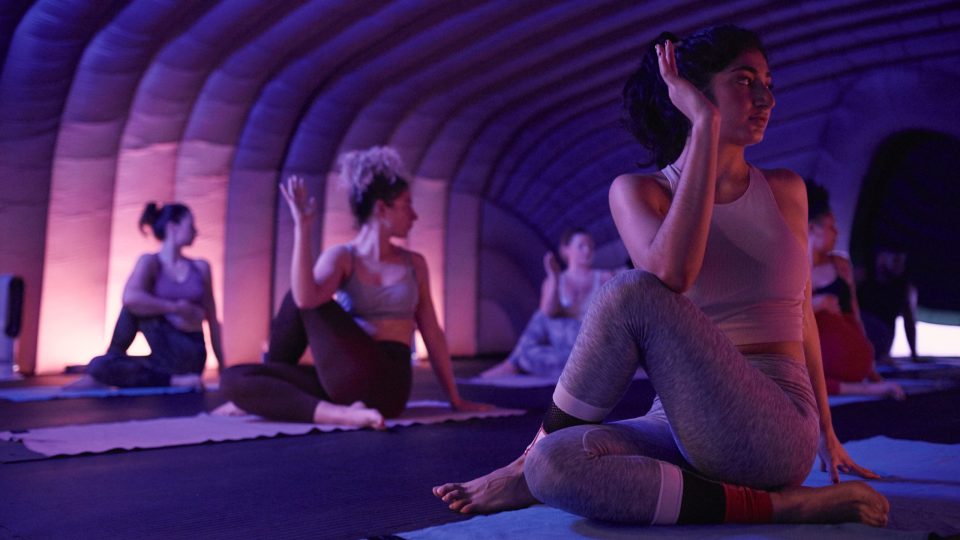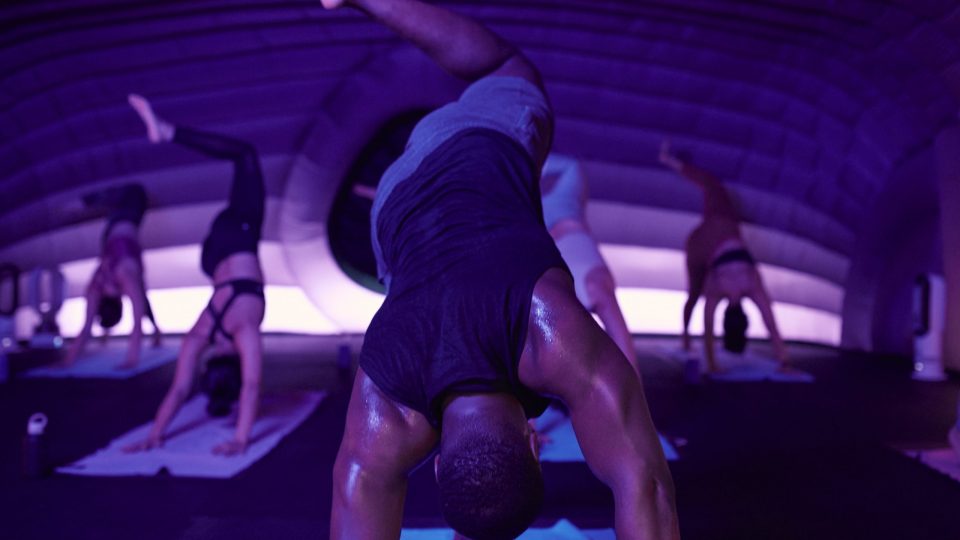 We're Europe's largest yoga business. Since 2013, over 100,000 people have immersed themselves in a Hotpod class at one of our 50+ locations around the world.
Join us at our  studio for yoga in its most potent form. You'll stretch further, breathe deeper, sweat harder and melt fully into the Hotpod experience – a balanced flow of active and passive postures, working the body and calming the mind in equal measure. You'll step into our 20 person pod and immediately find yourself a million miles away from the every day. Bring water and a towel to enjoy the unique immersion that is a Hotpod Yoga class. To understand it, you've got to experience it
step into our immersive pod
hot yoga in 37 degree heat
move to relaxing beats
filled with calming scents
suitable for all levels
find

us

R. Rodrigo da Fonseca 115, Marquês de Pombal, Lisboa, 1099-069, PT
Anja
Anja recently came to Lisbon after living Copenhagen for the past 5 years. Off the mat you find her in nature, checking out new coffee spots in town and working with sustainability.
Joana C.
Joana is a professional dancer, yogi and pizza lover. Passionate about the connection of yoga and dance, Joana loves to explore different rhythms, switching off the mind and letting the body take control.
Ivana
Ivana recently moved to Lisbon, all the way from sunny South Africa. She has taught yoga for four years now, including at the pod in Johannesburg. When she is not barefoot and on the mat she is dancing, doodling, and daydreaming about desserts.
Isabel Macedo
Isabel lived in Dublin for 10 years and now is back in Lisbon! She's been teaching Yoga since 2015. She loves travelling, food, nature and new experiences. Isabel is also an abstract painter!
Margarida Brito
Margarida is an explorer of herself and the world around her, having a Brazilian soul with Portuguese roots. She sways between art, design, herbalism, traveling and creating new things with her hands.
Johanna
Johanna is a passionate yoga practitioner, explorer, nature lover and surfer. She has been teaching Yoga full-time in Portugal and in France since 2015.
Luise
Half of Luise's heart sets in Berlin, strolling over flea-markets, dancing and spending time with friends. The other half sticks around Portugal, watching waves, staying close to the ocean and enjoying sunsets at the beach. Luise teaches online yoga classes from Berlin.
Marianna
Marianna spent the last 7 years living in Dubai working as a flight attendant. She loves exploring new places, bitter coffee, dry wine, sweet chocolate, thrilling books and sarcastic jokes.
Nela
Lover of the 80s, Harley-Davidson and a big Hard Rock Café collector from Prague. Fell in love with yoga when in Lisbon. Now Nela is teaching yoga online while studying for her International Business Management degree in London.
Rita Andrade
Rita loves surfing, travelling and running. She couldn't live without her adventures all over the world, friends and sweet popocorn.
Sabine
Ex judo athlete from Latvia, lived and learned different styles of yoga in Latvia, UK and Belgium. Currently exploring and rooting my yoga practice here in Portugal. Adore sunshine, laughter and adventures.
Mafalda
After some years abroad, now back in Lisbon, loves to spend time at the beach, play tennis, watch movies, hang out with friends and to try something new.
the founder
Mafalda Mourão