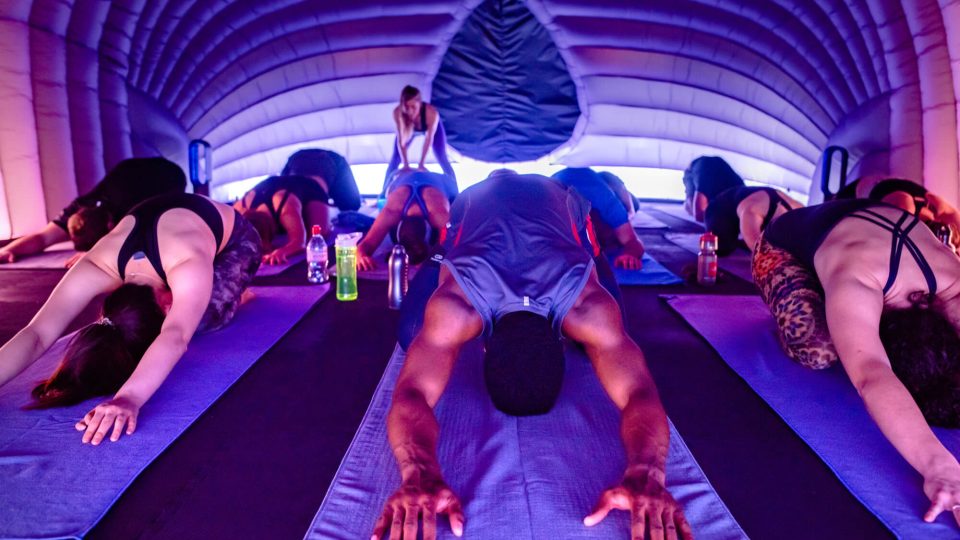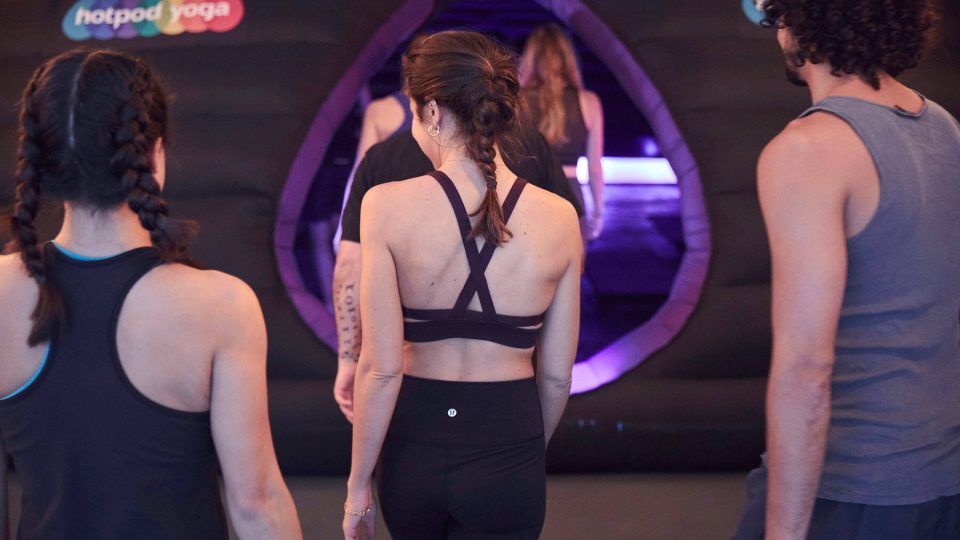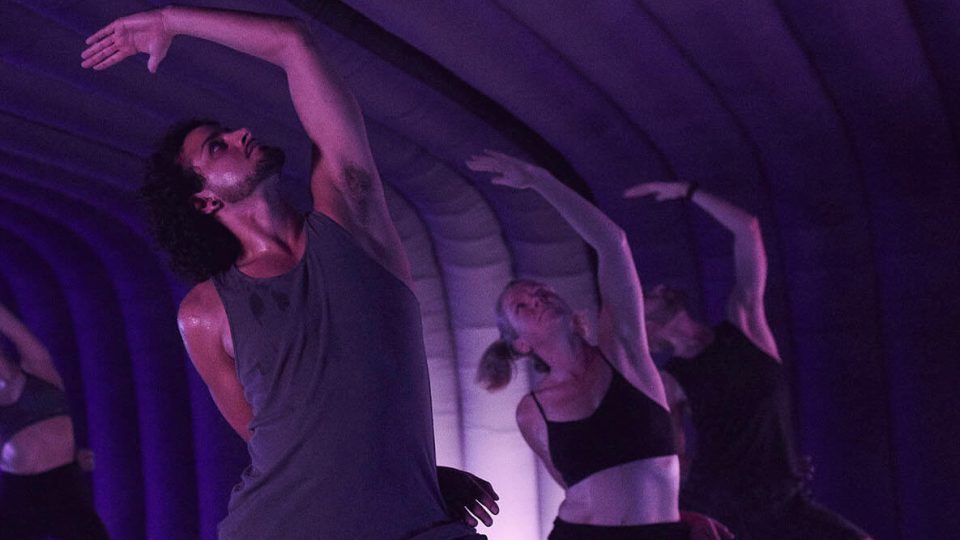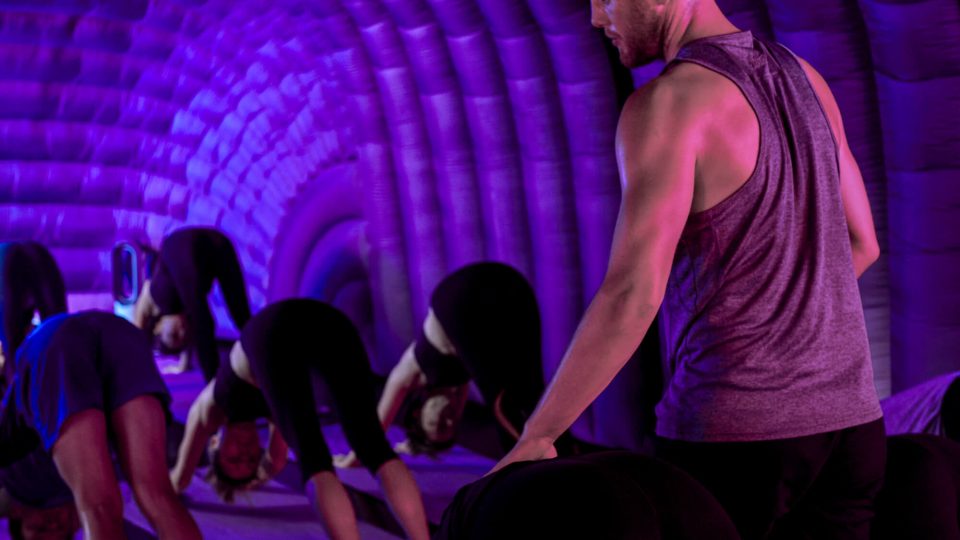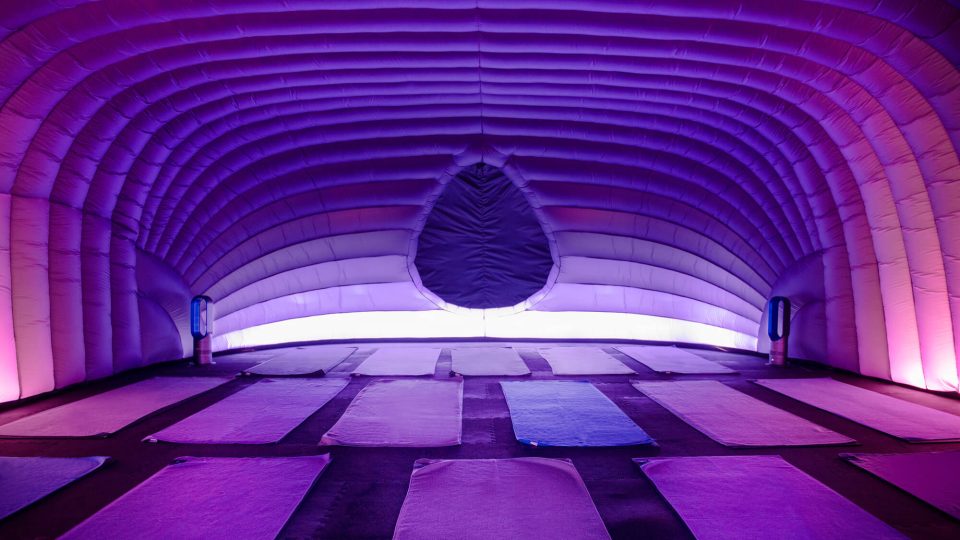 While our studio is temporarily closed as a result of COVID-19 restrictions, we're coming to you with live online classes for you to stream at home. For class times and more, take a look at the studio schedule above, then book your spot.
We are monitoring the latest government advice and will reopen as soon as possible to do so. Keep an eye on our social media pages for further updates, and don't hesitate to get in touch if you have any questions or concerns.
Changing

Mats

Parking

Showers
20 person classes
Vinyasa flow
37 degrees
All levels welcome
find

us

Spectrum Wellness + Performance, Cross Lane, Fernwood Business Park, Newark, Nottinghamshire, NG24 3NH, GB
Lucy Enright
Lucy has been teaching yoga since 2010 and has been a regular on the Hotpod Yoga Lincoln teaching mat since it first opened in 2018, regularly popping up for both Hotpod flow and Nurturing flow classes. When she isn't teaching she enjoys most sports (especially running), loves music , and sunshine.
Jameni Ladva
From the very first class, Jameni fell in love with the feeling of peace and clarity that yoga brought her. Through her practice she realised that time spent on the mat became priceless for life off the mat. It was with this realisation that she decided to undertake her yoga teacher training with Hotpod Yoga to delve deeper in to this ancient art and to be able to share it an accessible way. In her classes there is an emphasis on supporting you to embrace your own yoga journey whilst being encouraged to explore new limits in your body and mind.
Amanda Kiani
Having worked in pharmaceutical sales It was during a year out in Australia that Amanda was first introduced to yoga. Having always felt fitness was all about high impact, she began to love the feeling yoga gave her. After returning to the UK she continued her yoga journey with relaxing Hatha classes. A friend then introduced her to Hotpod in 2016 and she was hooked, as the heat helped her body release deeper into postures and the Vinyasa style energised her.
Dylan Thomas
Dylan fell in love with yoga whilst travelling in Bali and qualified as a teacher in 2017. With a background in running, triathlons & surfing Dylan finds yoga provides a perfect balance of strength & flexibility to condition the body for high impact sports and aid recovery. Dylan is also a qualified triathlon coach.
Keiann Sorrell
Yoga has always been a part of my life in some form or other, however, It wasn't until after I had my son, 8 years ago, that I truly started to connect with Yoga on a much deeper level. I came to realise how Incredibly powerful Yoga is, especially when it becomes part of your everyday health and well-being. As a Holistic Therapist and wellness advocate, Empowering and connecting people to natural solutions for Mind and body health is something I am very passionate about. After spending a couple of years as a HPY regular, I decided it was time to take the jump and I travelled to an Ashram in Spain to fulfil my dream and become a yoga teacher so that I can share this beautiful practice with the world
Jase Hunt
Jase began practising yoga whilst recovering from trauma, the physical challenge of Vinyasa Flow was exactly what he needed to give him mental space, two and half years later yoga had become part of his way of life and grown into more than just exercise. His practice's are active often challenging but always fun, after all life shouldn't be taken too seriously…
James Cordin
Discovering yoga during A Levels, James to this day, hasn't found a style he didn't love. However, since finding Hotpod in 2016, the heat and the flow of the pod has been his go-to vibe. Loving both the physical and mentally transformative aspects of yoga James' classes are strong yet mindful connecting you back to your body and best self.
Jess Tullberg
Jess discovered Yoga in 2015 and Hotpod yoga in 2017. She completed her teacher training in September 2018 and has been teaching ever since. Jess loves the flow, tunes and headspace of HPY, enjoys teaching an active class and welcomes all on the mat.
Kully Sandhu
Kully started yoga in 2015 after many years of being unable to train due to knee and shoulder injuries. She quickly got the bug for hot yoga and now inspires others to achieve their goals, whether it is to touch your toes or touch your soul.
Anna McLocklin
Anna first discovered yoga in 2001 (as advised by her doctor) at a point at which for three months she could hardly get out of bed. Anna enjoys bringing a powerful and playful flow into her classes and welcomes all on the mat. She is also the face behind the email as Studio Manager she gets involved in a lot of the day to day action!
Gemma Gretton
Gemma first tried hotpod in 2016 and has been a regular in the pod ever since. She loves the combination of being physically challenged but in a way that also calms the mind. Gemma's classes are strong and fun so that each class provides the right amount of challenge and leaves you feeling refreshed and energised.
Gemma Louella Wallis
Gemma Louella has always been active and into sports, but once trying yoga it just stuck. That moment when she could calm her busy mind and become present, it evolved into more then just physical exercise. Her teaching style is motivational, dynamic, with clear instruction and a down to earth attitude.
Jess Barge
Having started yoga as an teenager, Jess wants nothing more than to give others the opportunity to feel the light, space and benfits from a strong yoga practice. Her classes are all about the end relax, but you're going to have fun working hard to enjoy it!
Georgina Smith
George first found yoga whilst travelling to Sri Lanka 2011. She experimented with a variety of styles before finding the perfect practice that focused on strength and flexibility. George likes to challenge with dynamic flows, delivered with the soothing manner of her compassionate and peaceful nature.
Jodi Ryan
Jodi first discovered hot yoga in 2011 in Los Angeles and was hooked: how it worked her body and how amazing it made her feel. Strong yet calm, her classes bring together key elements with a down to earth feel.
Nicole Windle
Nicole discovered yoga as a teenager, mainly to stretch for her dance competitions. She has always been into sports and fitness so she loves the energy that hot yoga brings. Her classes are dynamic but grounding, and she is a keen advocate of the mental and physical benefits that yoga can bring.
Vicki Green
After years of competitive team sports and teaching pole fitness, Vicki attended a yoga class with the intention of increasing her flexibility, and the rest is history. For Vicki, yoga provides balance within a busy life and promotes a mindfulness that can be taken off the mat. Join Vicki in the pod to balance a strong flow with a light hearted approach.
Jude McLaughlin
Jude discovered yoga when a comical attempt at snowboarding led to a bad back and the need to seek out some back and core strengthening moves. Whilst she loved the strength that came from regular physical practice, it was the restorative calm that got her really hooked. The no-nonsense accessibility of the pod really appeals to her down-to-earth approach, which is reflected in her fun and inclusive classes.
Sarah Harrison
Sarah has been hooked on hot since her first visit to Bikram in 2001. She loves the strength, power and the total body and mind workout that hot yoga brings. Her classes are strong and dynamic with a clear focus on anatomy, movement and helping to understand your body in the context of the shapes we create.
the founder
Sarah Harrison
Sarah settled in the East Midlands in 2002, having followed a career in sales and business development which took her around the UK and Europe. Having discovered her love of hot yoga in the late 90s it was only as she hit her 40s, disenchanted with corporate life and unfulfilled by her career, that she decided to follow her dream and pursue a path of teaching and building her own yoga business. Sarah was introduced to Hotpod Yoga by Siobhan who started Hotpod in Solihull. Having trained together Sarah watched with interest from the side lines as Hotpod Yoga Solihull flourished, and 9 months later she opened HPYNotts across two Nottinghamshire centres, 20 miles apart – Long Bennington & West Bridgford.