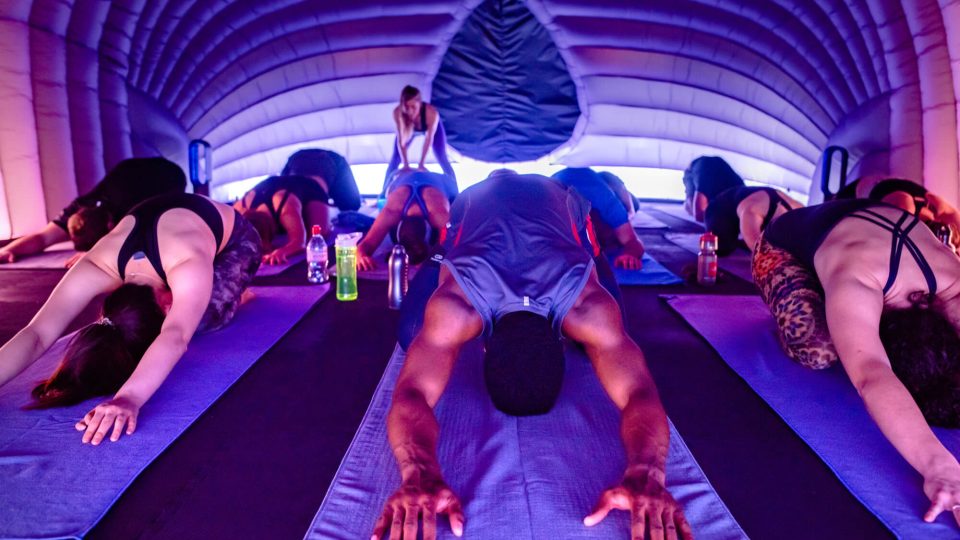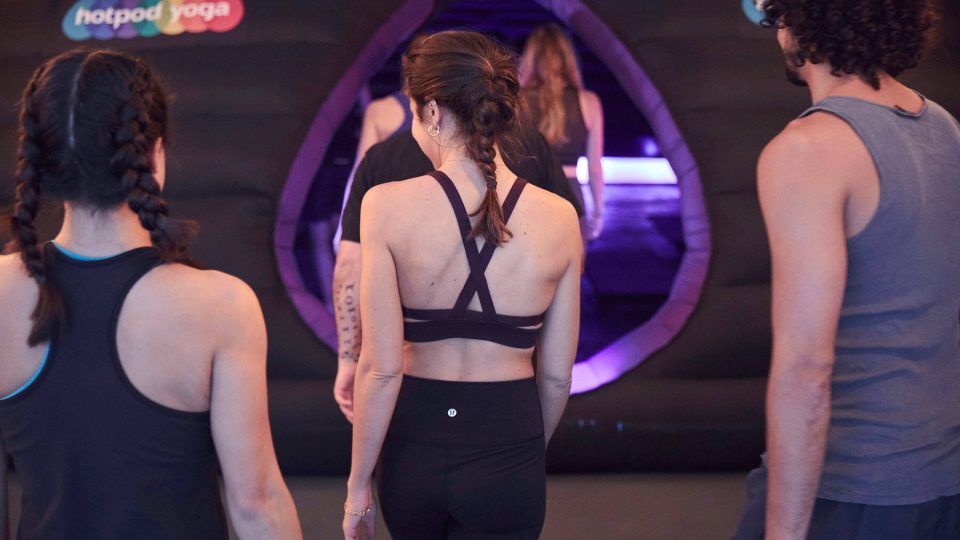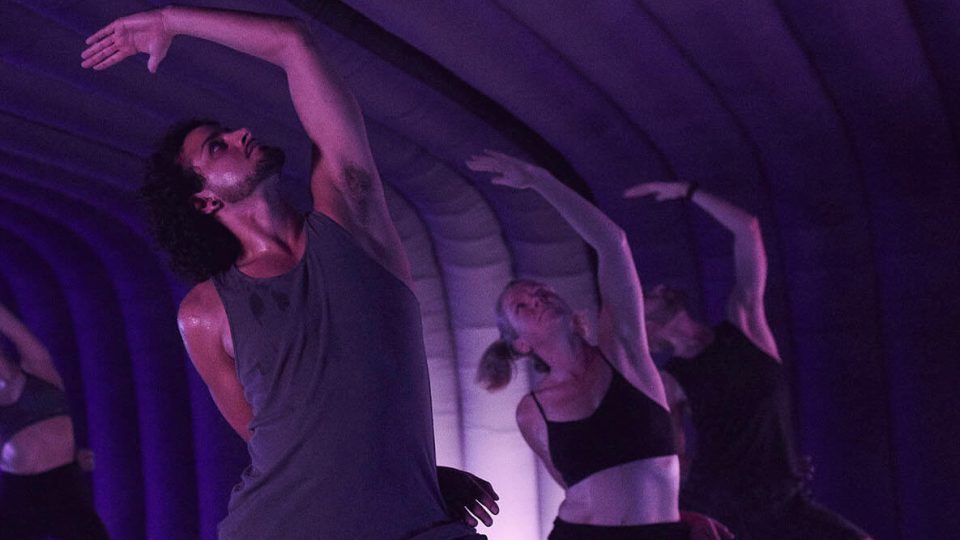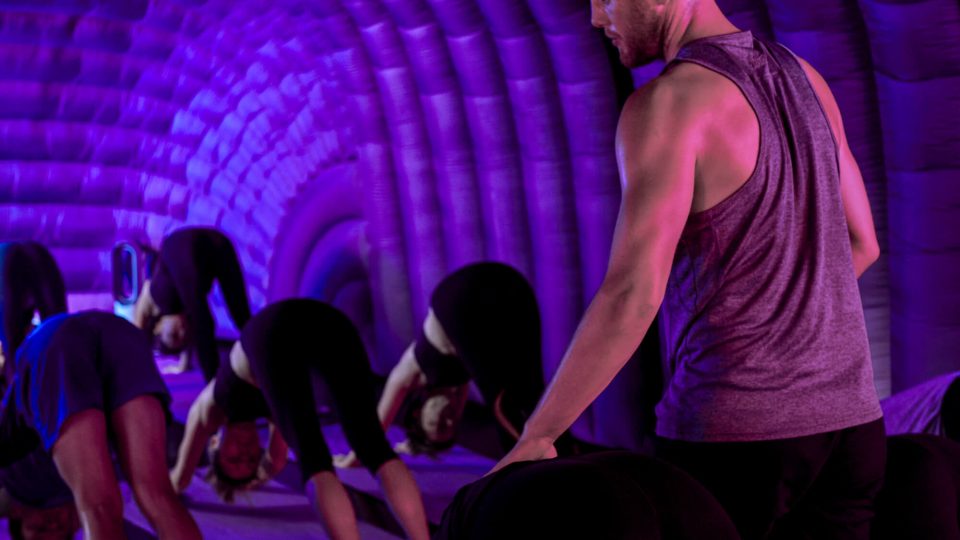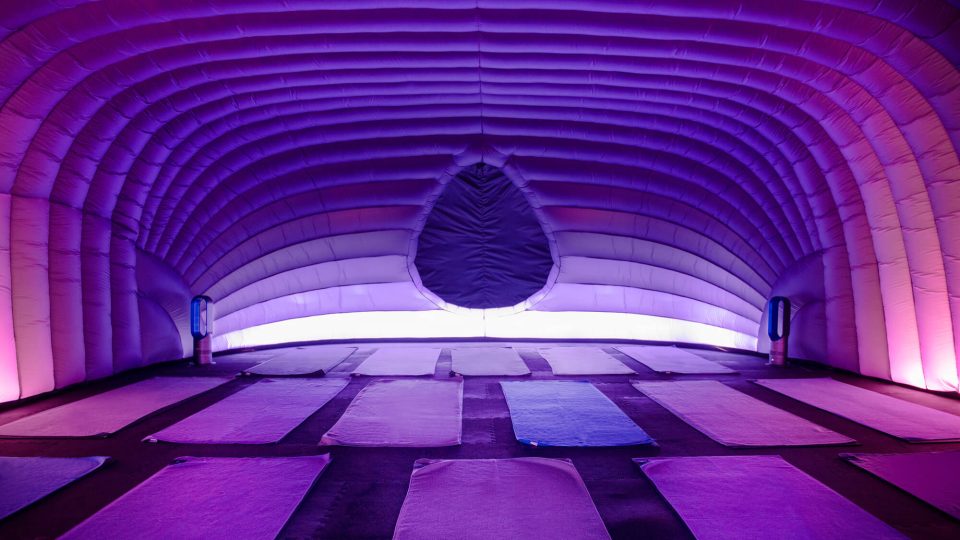 Hotpod Yoga Rotherham has made the incredibly difficult decision to permanently close the studio. It's been an incredibly hard decision to make, but given the uncertainty around the future thanks to Covid-19, we just aren't able to keep the business running at this time.
We would like to take this opportunity to thank each and every one of our students and teachers. 
20 person classes
Vinyasa flow
37 degrees
All levels welcome
find

us

Unit 10, The Alexandra Centre, Rail Mill Way, Parkgate, Rotherham, S62 6JE, GB
Roberta Sutherland
Roberta became a Yoga Teacher in 2011. As soon as she started practising Hot Yoga, she fell in love with the amazing benefits of practising yoga in a heated environment. Roberta fell under the spell of the Hotpod so badly she decided to become a Hotpod teacher herself, to share the magic of this overall workout, which makes you feel energised and reborn after every class.
Hannah Speller
I completed my 200hr teacher training after falling in love with yoga following health issues that forced me to slow down and focus on a more relaxing form of exercise. Coming from a fitness background I was drawn to Hot Pod Yoga as it was the perfect balance of calming the mind and allowing the body to move in an energetic but mindful way. I am passionate about helping people progress their practice in a way that is best for them whilst finding peace away from their often busy lives.
Oli Milroy
Having discovered through injury just how important self-maintenance of our muscles, bones, joints, ligaments and tendons can be, Oli pursued a 200hr Yoga Teacher Training in Bali, Indonesia with The Peaceful Warriors.
Oli wishes to share his passion for the discipline with others, in the form of focused and clear anatomical vinyasa flow.
Oli believes yoga should be accessible to everyone and his classes will provide a true space for that calming mindfulness and self-discovery to become accessible to all.
Laura Airey
Laura is a 200hr Yoga teacher and also a qualified Children's Yoga teacher. She has been practicing yoga for over 5 years but has recently completed her teacher training in India, where she learnt from many amazing yoga guru's. Laura loves hot yoga and is passionate about sharing yoga and the positive energy it brings. Laura truly believes that yoga is for everyone!
Melissa Stansfield
I qualified as a Yoga Instructor with the British Wheel of Yoga in 2014. 

Since qualifying, I have done many workshops including Yoga for Athletes, Meditation and Anatomy. Also, I have recently completed the British Wheel of Yoga Pregnancy Module and Yoga Alliance Yin Yoga Teacher training. My latest adventure is Hot Pod Yoga Rotherham which I am very excited about. 


My aim is to share my love of yoga with as many people as possible. I really look forward to meeting you all on the mat soon.
Kath Deveney
Kath fell in love with Hot yoga 2016. In fact loved it so much she decided to take the career leap and retrain as a 200hr Yoga teacher with Yoga Alliance.
She's never looked back training with internationally certified teachers . She loves bringing the sense of balance , wellbeing, strength, flexibility and mindfulness that yoga brings. Every student has a different body , different lives but yoga is for all.
Charlotte Birks
Charlotte started her Hotpod Yoga journey last September. She immediately fell in love with it and was so captivated, she decided to follow her passion and train to be a teacher. She believes yoga is for everyone, you can make it as hard or as easy as you want to with the end goal of walking out with a blissful state of mind, and hopefully a sense of space created in the body.
Victoria Nauen
Victoria qualified as a teacher with the British Wheel of Yoga and has been teaching for the last 10 years. She has lived in India and studied with some amazing teachers around the world as well as teaching on board a cruise ship. Her mission is to help people incorporate Yoga practice into everyday lives to become the happiest version of themselves. Yoga for Victoria is a way of life and a way of finding peace and happiness in the everyday. It is for everyone.
Alison Walker
Alison practiced dance from a young age up to being a young adult, before her job took her away from the UK. At the beginning of 2018, Alison felt the timing was right to take a step in a new direction and re-train as a Yoga instructor under the Hot Pod Yoga 200hr teacher training programme in London.
Newly qualified, she's very excited to be taking her first teaching position at Hot Pod Rotherham, being able to share and build on her knowledge with you all!
Donna Ramsdale
Donna was previously a professional dancer and has now taken the excited step of owning Hotpod yoga Rotherham. She trained in Brixton with Hotpod Yoga HQ to complete her 200 HR YTT, and her primary focus is to help create space in the body and comfort in the mind. Donna is passionate about helping people through the art of yoga. It's important to Donna that everybody who steps onto the mat feels at home in her welcoming environment. Her head and feet relaxation massages go down a treat too!
the founder
Donna Ramsdale
Like so many people, Donna has led a very fast-paced life and was introduced to Hotpod Yoga through a friend. It was love at first sight, she was instantly hooked! Donna loves the way yoga creates space and strength in her body and the added bonus of the heat makes her sweat a lot! Plucking up the courage to take a 200hr yoga teaching training course in London, under the training of Nick (Hotpod co-founder), she graduated as a Vinyasa Flow teacher and has never looked back. She launched Hotpod Yoga Rotherham in September 2018.