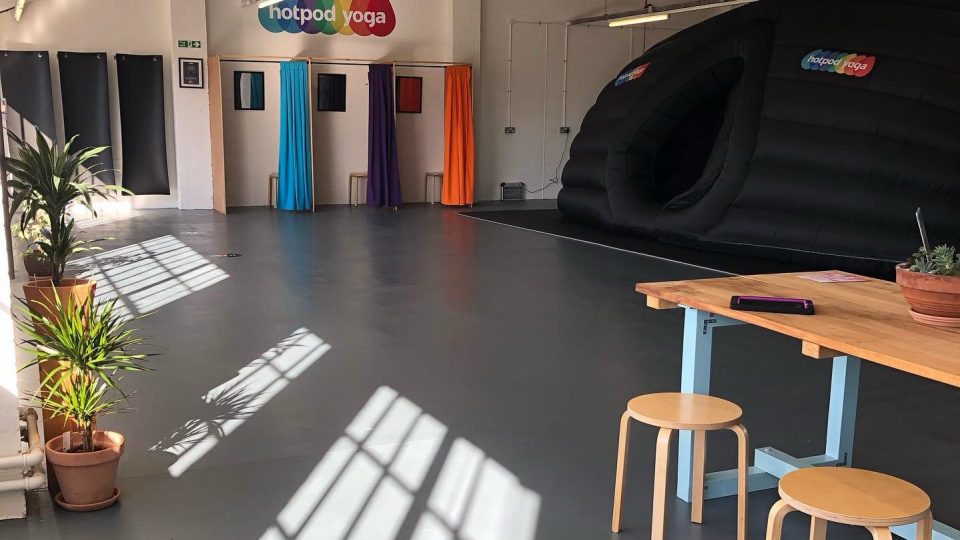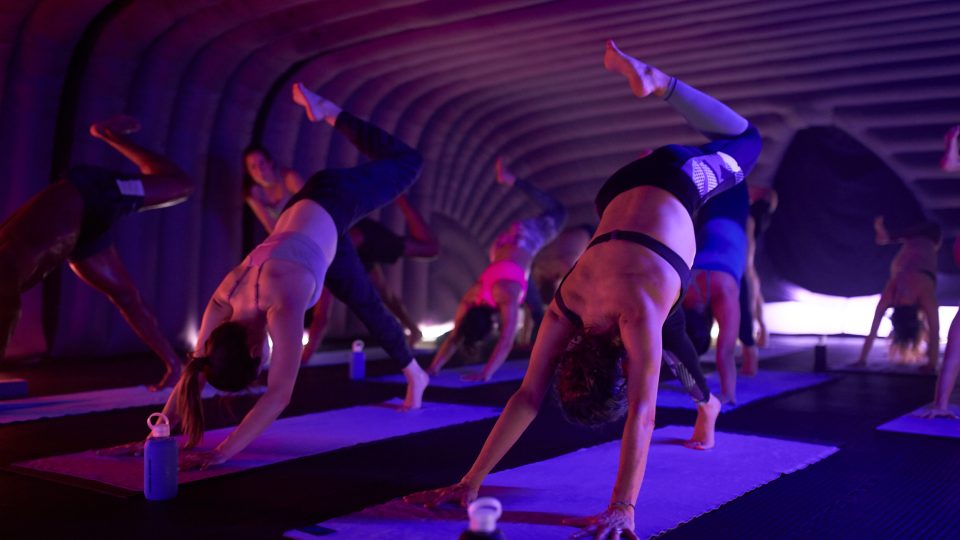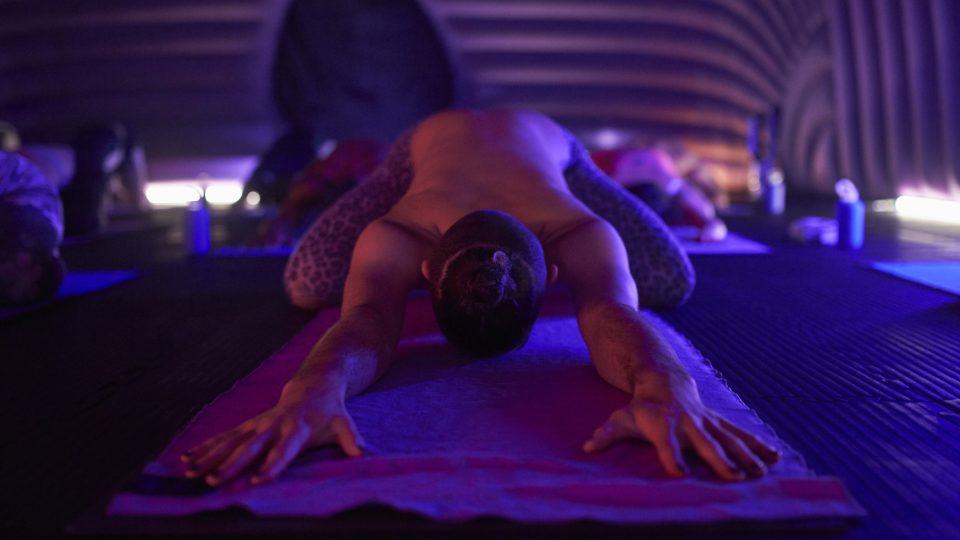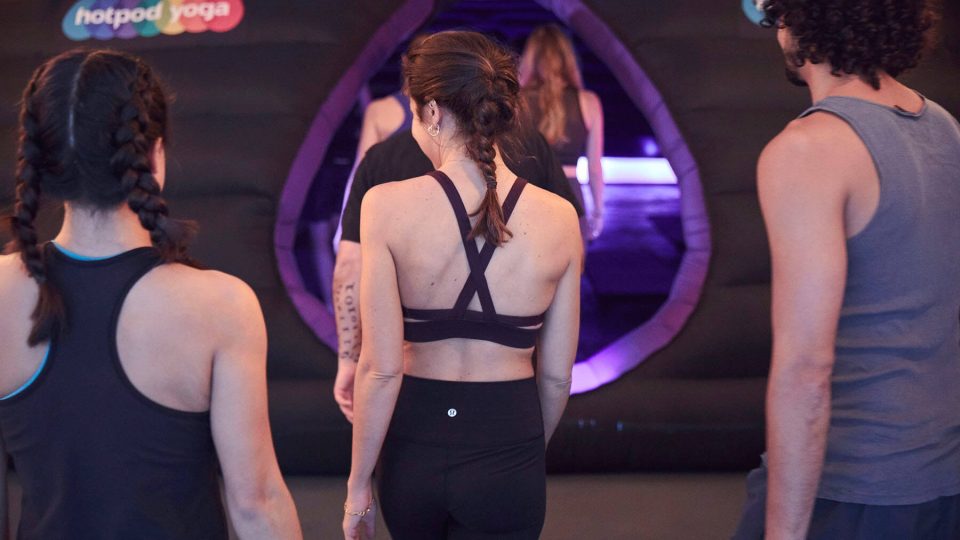 Our Stoke studio home is a wonderful, warm, welcoming, light bright space with fantastic views of St James church. There is free parking in the car park in front of the building, and also a bus stop directly outside the building. The building this studio is based in used to be a pottery studio – reflecting Stoke's long history of pottery making. Pottery has been made on this site since 1905, until recent times. The Hotpod Stoke community are a lovely and friendly, welcoming new members to the studio. Combined with our unique environment, signature scents and Hotpod Soundscapes makes a visit to the studio an experience like no other.
We're Europe's largest yoga business. Since 2013, over 100,000 people have immersed themselves in a Hotpod class at one of our 50+ locations around the world. You'll stretch further, breathe deeper, sweat harder and melt fully into the Hotpod experience – a balanced flow of active and passive postures, working the body and calming the mind in equal measure. For class times and more, take a look at the schedule above, then book your spot.
Signature Inflatable Studio
Vinyasa flow
37 degrees
All levels welcome
find

us

Unit 5, Garfield Works, Uttoxeter road, Stoke-on-Trent, Staffordshire, ST31PF, GB
Harriet Devaney
Harriet's love for yoga developed whilst travelling around Central America 8 years ago. Whilst on maternity leave from the ambulance service, she completed her 200hr YTT.
In her classes you can expect to reconnect with your inner self through breath work and fluid movement, creating space to explore the body & mind, and to build strength and positivity from within.
When she's not on the mat, you can find her hiking or seeking any sunny spot, and she loves music festivals and anywhere by the sea.
Casey
Casey did her yoga teacher training in London with Hotpod Yoga at the same time as Lou.
Not only is Casey a fabulous, gorgeous human being, she is an amazing yoga teacher at Hotpod Yoga Glasgow, a hugely talented artist @caseyartist, Wife and Mother to 2 beautiful children, and her and husband Mark are also renovating their home @renovating_tighloan, so we are not sure when she gets time to sleep ?
Get yourself booked on to share Casey's fabulous energy – you won't regret it!
Pip Harrison
Pip has a modern and relaxed approach to yoga, and truly believes that yoga is for everyone. Her approach is fun and accessible and you are going to love her classes
Louise Walker
Lou has spent most of her working life in the Financial Services sector as a Product Manager. She had always wanted to work for herself but had never found something she was passionate about – until she found Hotpod Yoga!
She started going to yoga after long hours at a desk, and lots of hours driving for her job started to take its toll on her body. After only a few classes it had made such a dramatic difference she was hooked and wanted to share the amazing benefits to as many people as possible.
After undertaking her Yoga Teacher qualification with Hotpod Yoga in London, she has been teaching at Hotpod Yoga Burton and Hotpod Yoga Mansfield until she found the perfect home in Stoke for the studio. She loves teaching, and the satisfaction of helping people achieve their goals.
the founder
Louise Walker
Louise was born and raised in Derby, and has spent most of her working life in the Financial Services industry as a Product Manager. She had always wanted to work for herself but had never found the right thing until she fell in love with Hotpod Yoga!