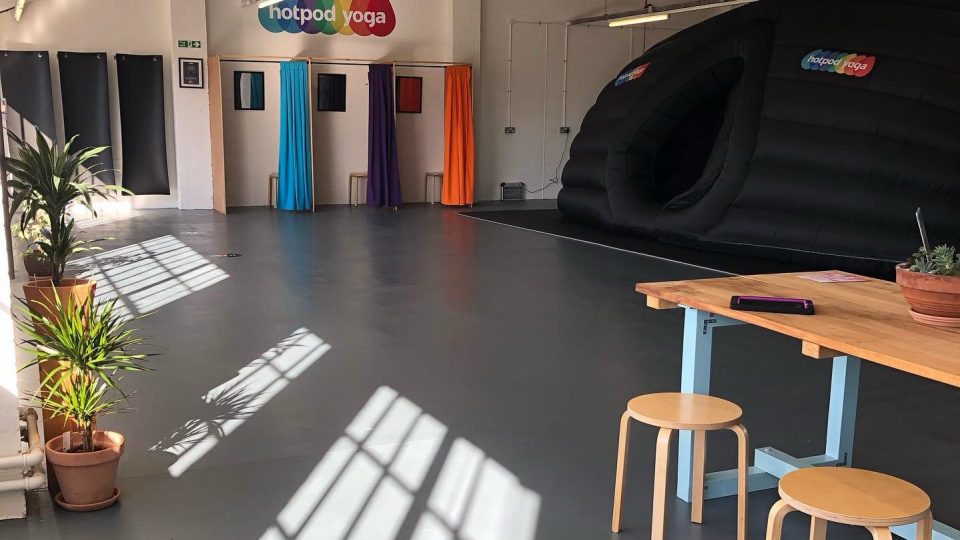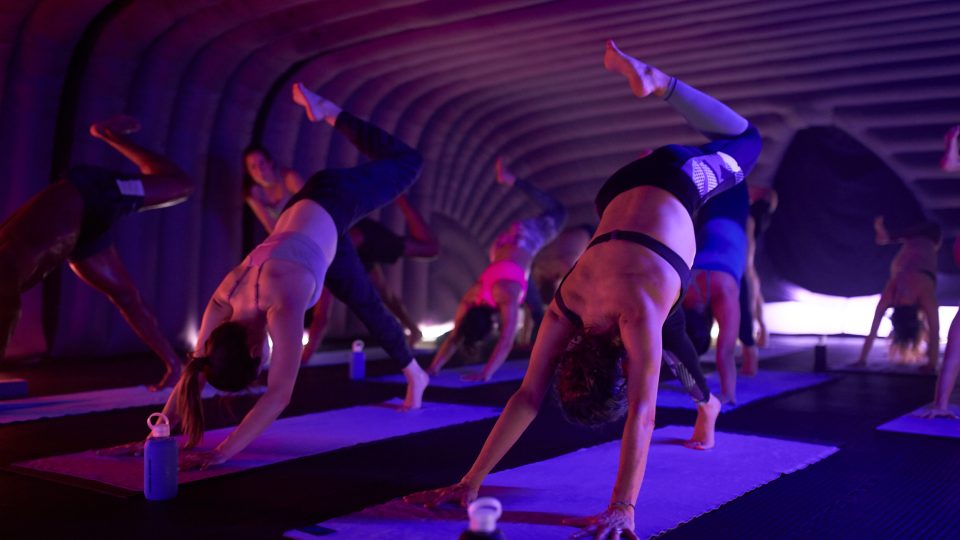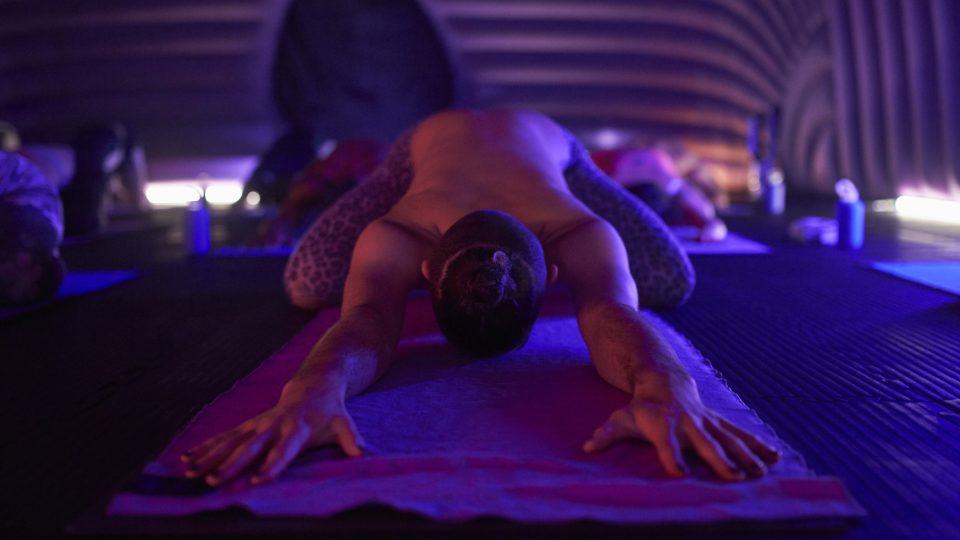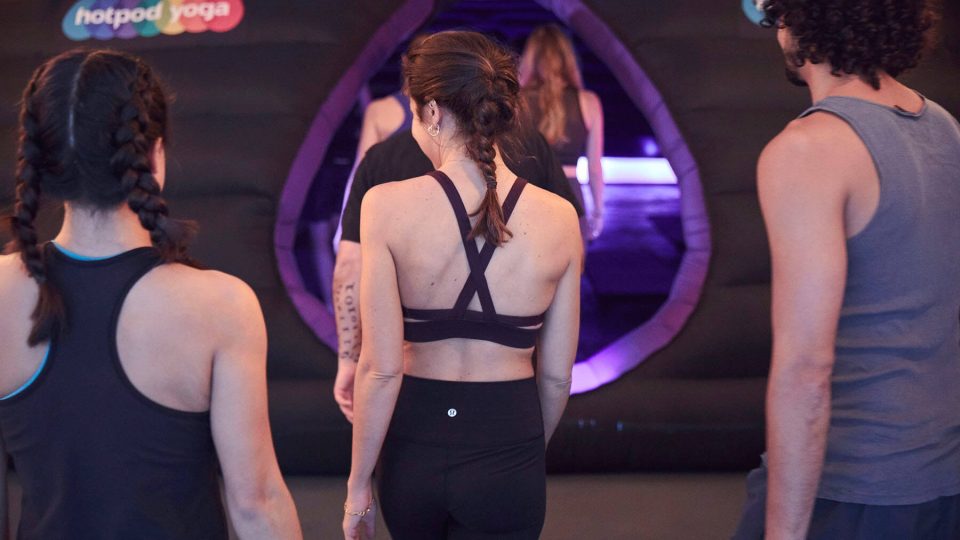 We're closing… 
With great sadness, Hotpod Yoga Stoke will close its doors on June 17th. If you have a monthly rolling contract with us, please be assured that your final monthly payment will be pro rated accordingly, and any class passes now purchased need to be used prior to this date. Please reach out to us on [email protected] if you have any queries at all. 
We're Europe's largest yoga business. Since 2013, over 100,000 people have immersed themselves in a Hotpod class at one of our 50+ locations around the world. You'll stretch further, breathe deeper, sweat harder and melt fully into the Hotpod experience – a balanced flow of active and passive postures, working the body and calming the mind in equal measure. For class times and more, take a look at the schedule above, then book your spot.
google
reviews
Read what a few of our happy customers have to say! We'd love it if you could support our studio by leaving a review of your own. Simply click below to share your thoughts with us.
step into our immersive pod
hot yoga in 37 degree heat
move to relaxing beats
filled with calming scents
suitable for all levels
find

us

Unit 5, Garfield Works, Uttoxeter road, Stoke-on-Trent, Staffordshire, ST31PF, GB
Harriet Devaney
Harriet's love for yoga developed whilst travelling around Central America 8 years ago. Whilst on maternity leave from the ambulance service, she completed her 200hr YTT.
In her classes you can expect to reconnect with your inner self through breath work and fluid movement, creating space to explore the body & mind, and to build strength and positivity from within.
When she's not on the mat, you can find her hiking or seeking any sunny spot, and she loves music festivals and anywhere by the sea.
Clover Ray
Clover is a yoga & meditation teacher, massage & reiki therapist, breathwork facilitator and workshop & retreat leader. She is the creator and founder of @iamwarriornow
Her training has taken her all over the World and she loves bringing elements of all the healing methods she has learned into her classes & practice…
Clover will use the breath to flow through the yoga asanas, bringing our awareness back into the body, quietening the noise of the World outside and letting go of what we no longer need.
Kirsty Nicol
Kirsty has been teaching yoga for about 6 years now, and prides herself on making her classes inclusive & mindful. She is energetic, bubbly and a little bit clumsy but she likes to think that's what makes her classes inclusive and enjoyable!
Laura Howlett
Laura is a yoga teacher with over 45 years' experience in practising yoga of many different styles and disciplines. She is also a qualified psychotherapist and her mission is to help people of all ages enhance their physical and mental wellbeing through the practise of yoga, drawing on the experience and depth of knowledge she has accumulated over the years.
When not working as a psychotherapist or teaching yoga, Laura loves weekends away with her husband in their self-converted campervan.
Katie Jones
Katie has taught a variety of Yoga & Dance disciplines in Staffordshire for over 7 years since undertaking training in Goa, India.
Katie strives to make Yoga accessible to all, whilst sharing a wealth of knowledge on alignment, rehabilitation & the mind-body connection. You will find her classes fun, challenging, but you'll also leave feeling relaxed and restored.
When not teaching yoga or dance, Katie is also a talented macrame maker – check out her work here – @thesacredknot
Louise Walker
Lou spent most of her working life in the Financial Services sector as a Product Manager. She had always wanted to work for herself but had never found something she was passionate about – until she found Hotpod Yoga!
After undertaking her Yoga Teacher qualification with Hotpod Yoga in London, she taught at Hotpod Yoga Burton and Hotpod Yoga Mansfield before opening the Hotpod Stoke studio. She loves teaching, and the satisfaction of helping people achieve their goals.
the founder
Louise Walker
Louise was born and raised in Derby, and has spent most of her working life in the Financial Services industry as a Product Manager. She had always wanted to work for herself but had never found the right thing until she fell in love with Hotpod Yoga!