Hotpod Yoga
Vienna (In-studio Or Online)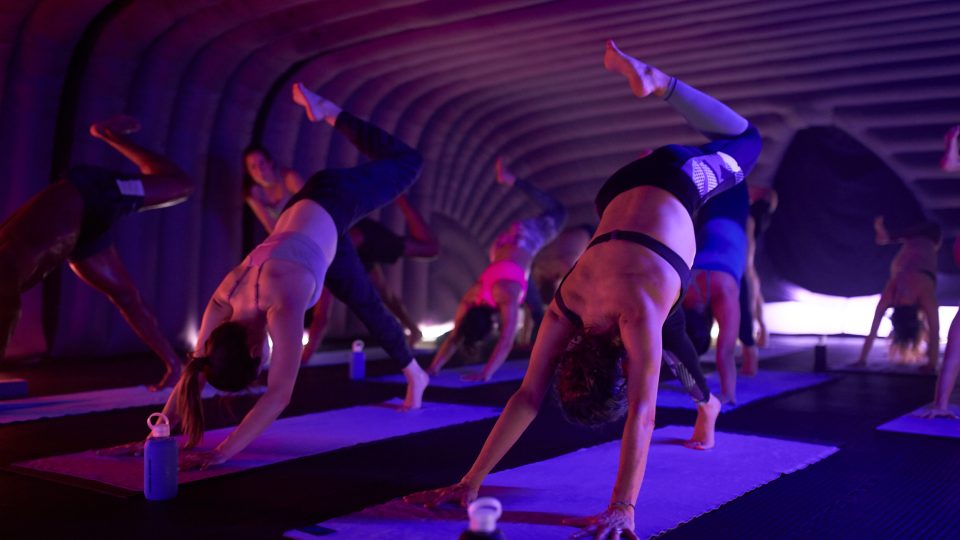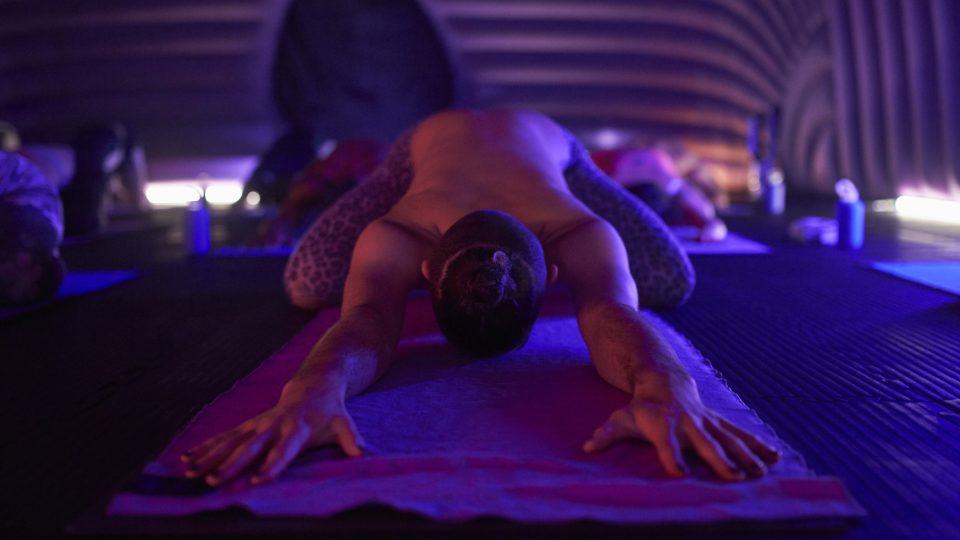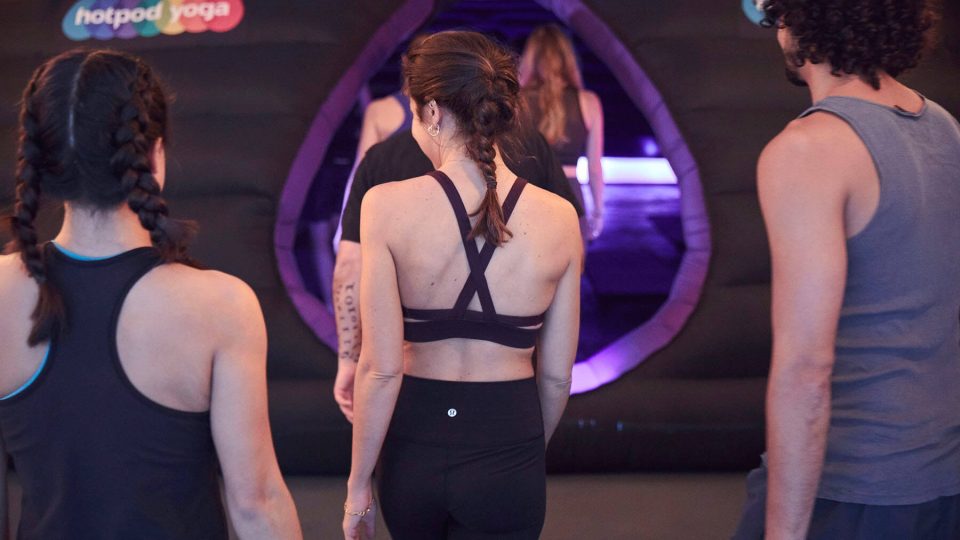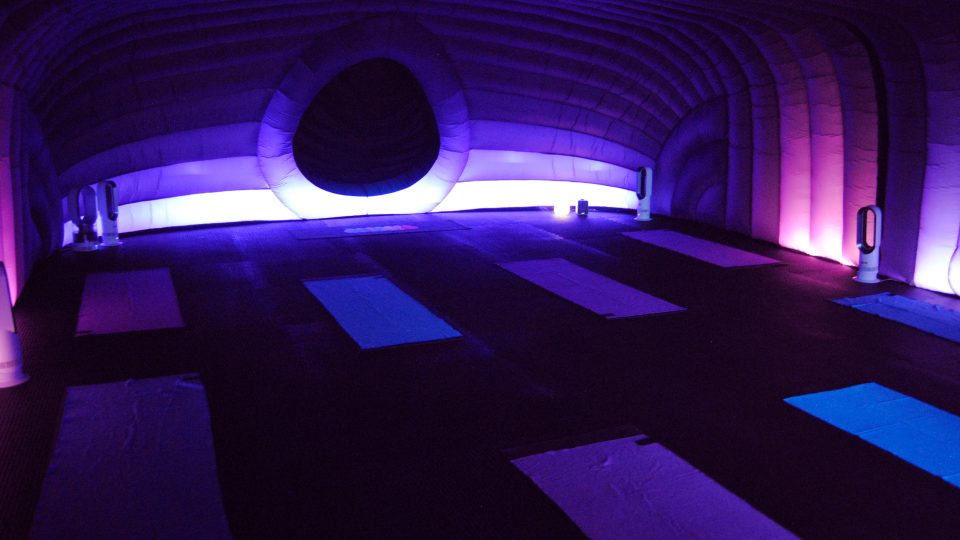 We're sad to say that Hotpod Yoga Vienna has made the difficult decision to permanently close the studio. We would like to take this opportunity to thank each and every one of our students and teachers. If you would like to get in touch please scroll further down this page to find our contact details.
20 person classes
Vinyasa flow
37 degrees
All levels welcome
find

us

Margaretenstraße 70 Stiege 2/2, Wien, Wien, 1050, AT
Lisa - DE
After starting a regular practice, Lisa soon realized yoga was so much more for her than just a hobby. It became part of her everyday life. By finishing her yoga teacher training in Vienna she could finally make her long desired dream come true and pass on all the benefits and values yoga holds for herself to her students.
Hanae - EN
When Hanae started practicing yoga, she immediately understood that this would be more than just another hobby. She fell in love with the way it made her feel and the strength and peace it brought her, both physically and mentally and decided to complete her teacher training in India.
Her classes focus on gently building strength while becoming more aware of the body and having a good time! Her biggest reward? Your happy face at the end of her class!
Melina - DE
For Melina, yoga is therapy for body, mind and soul and because of her own positive experience with it, she feels the desire to give others the same "wonderful feeling" after a yoga session. Her classes are demanding and go very deep – both physically and mentally. She shares everything that she herself is touched by and what accompanies her on the journey to wisdom, and her own authentic path to herself.
Stefanie - DE
Steffi came across yoga when she moved to Vienna for her studies almost ten years ago. Aiming to combine her passion for teaching with the love for yoga she attended a yoga teacher training, trying to spread the benefits of yoga ever since. Steffi's classes focus on challenging the body and calming the mind, leaving you with a happy smile and lots of energy.
Christiane - EN
Christiane started doing yoga after graduating her musical theatre education and was immediately fascinated by the power of it. Her job as an actress and performer can be very stressful because you're always exposed to criticism from the outside. Yoga helps her to trust in herself and her instincts and that it's okay to be proud of yourself. And that is also what Christiane wants to give to her students – a feeling of being proud of who you are.
Bianca - EN
Bianca came across Yoga during a mentally very challenging time in her life, and on the yoga mat she found peace. Yoga helped her to not only release tensions in her physical body and become more flexible, but also to develop more mindfulness and become more intentional on- and off the mat. Amazed by all the wonderful benefits, Bianca is happy to share the gift of yoga with you!
In her classes she brings you back into the present moment. She also dares you to challenge yourself and eventually reveal some of your hidden potential.
Carina-Roxana - EN/DE
Roxana used to be a musical actress with some roles as a dancer. After spending the entire summer in California 10 years ago to vacation there, she feared that she would lose stamina and flexibility during this period without any dance training. She started looking for an alternative training program for her dance training and discovered yoga for herself. Yoga quickly became much more than just physical training. The yoga practice became her absolute passion. It has helped her become stronger, both physically and mentally.
Jonathan - EN
Jonathan came across yoga in 2010 after moving to Germany, and he felt in love immediately with it. Jonathan is incredibly passionate about movement and the human body and strive to honor the mind/body connection in all of his teachings. The purpose of his classes are simple, to create a well balanced practice that creates a positive and rejuvenating energy for all yoga students.
Tamara - DE
After coming across this wonderful practice, Tamara realised that yoga offered her a lot of new views and perspectives and helped her to really enjoy the moment, live life with more calmness and to gain a better body awareness – after each yoga practice she simply felt fantastic and full of energy.
That is why she decided to train and teach – she wants to share this wonderful feeling with anyone and everyone. She wants to help the students to focus, clear their minds and to leave the class with this amazing feeling of calmness and peace.
Laura - EN
Laura came across yoga while working in London, spending at least 10 hours a day at the desk in her corporate job. Initially she thought "yoga wasn't really for her" and that she was "too inflexible anyways". But only after two or three classes she started to feel not only the immense physical but also mental benefits and was totally hooked. Now she wants to help others feel those wonderful effects of yoga.
Laura's classes are meant to teach students to feel and understand their bodies a little better. They combine a strong physical practice with mindfulness, breathing techniques and body awareness. Her aim is to help students destress both body and mind and leave feeling refreshed and reenergised.
Jana - DE
Jana came across yoga through a project paper at school at the age of 15 and has been hooked ever since. As yoga has helped her a lot along the way in terms of physical and mental health she`s happy to share this powerful tool in a playful and challenging way. Jana's classes focus on creating awareness for body and mind and lead every student into his/her very own practice.
the founder
Laura Kleibl
Laura and Jean Philippe first heard about Hotpod Yoga in the summer of 2016 just before leaving their corporate jobs behind and immediately got impressed with the pod, the brand, the classes and everything Hotpod Yoga has to offer. While they had already scheduled a little world trip, upon their return they immediately decided on making this dream a reality and open the first pod in Austria. The two see this as a wonderful opportunity to do good for others, by helping as many people as possible into the pod, and providing them with this extraordinary experience.