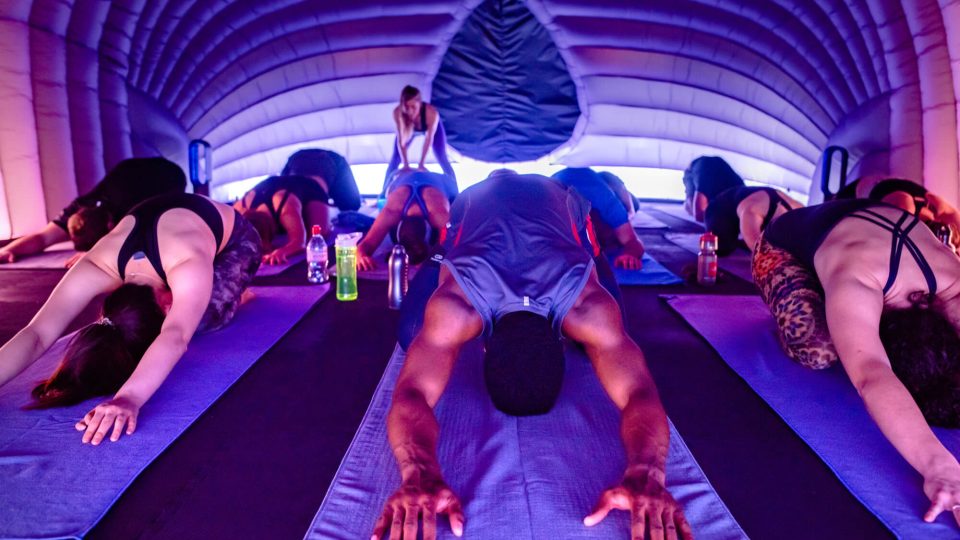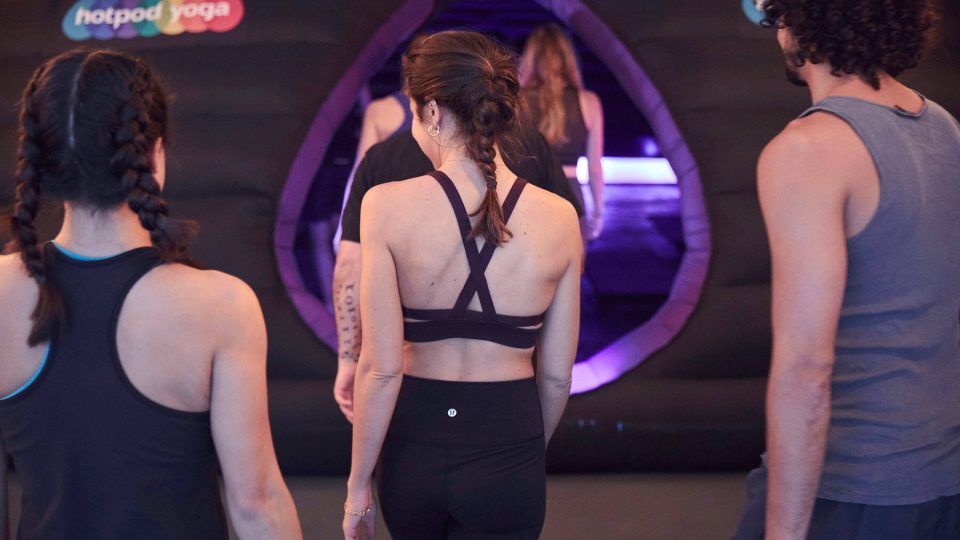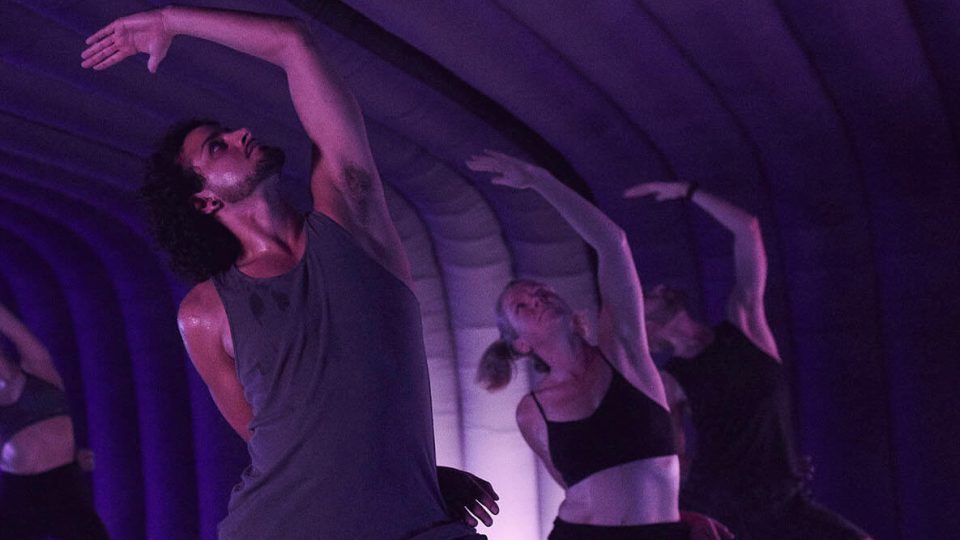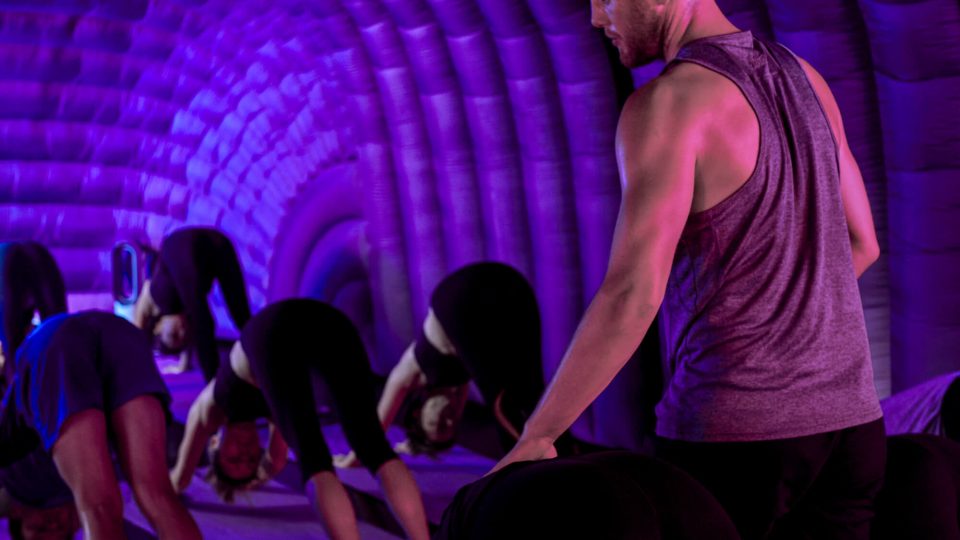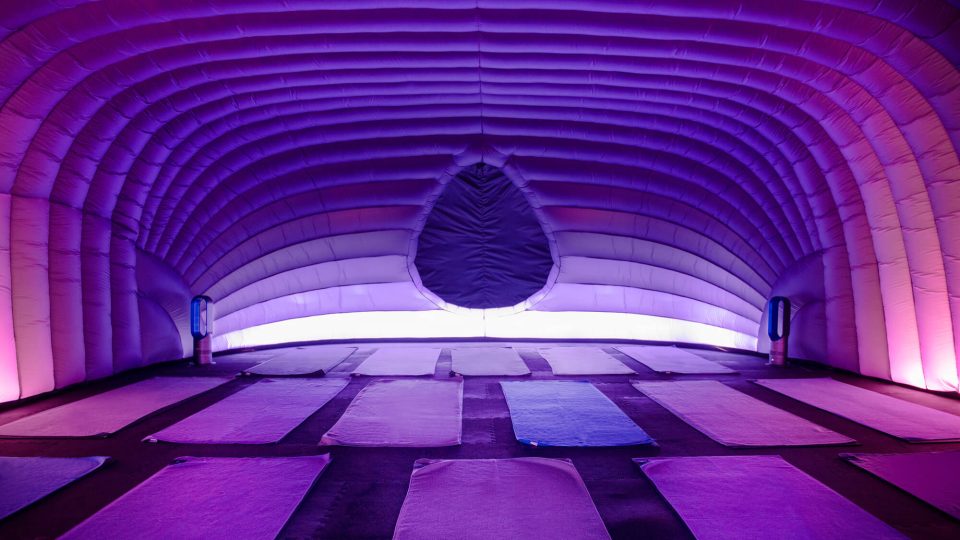 We're Europe's largest yoga business. Since 2013, over 100,000 people have immersed themselves in a Hotpod class at one of our 50+ locations around the world. We first landed in Vienna in October 2017.
20 person pod
Vinyasa flow
37 degrees
All levels welcome
find

us

Margaretenstraße 70 Stiege 2/2, Wien, 1050, AT
Sophie H
Sophie started Yoga seven years ago because of all those beautiful poses people did on magazine covers and Instagram. She had this ideal picture in her head – doing arm balances and splits in unique sceneries. It didn't take her long to discover that there was so much more to Yoga than that. This passion to explore the connection of mind-body-soul hit Sophie and inspired her to explore the human body.
Sophie therefore increased her awareness for connection to others, to nature and the environment. Her classes combine physical precision with fun and mindful self-exploration. Life on and off the mat is a quest of self-discovery. With this mindset finding a true and sincere connection to the world becomes nothing more than another breath.
Victoria Paula Kainz
Victoria started practicing Yoga 3 years ago and since then she is discovering new things about herself and the benefits of Yoga. She totally fell in love with Yoga and found her passion for it.
That passion is what brings her onto her mat and she teaches that fascination in her classes. Strong, fluent and powerful flows and also nurturing and relaxing session are awaiting you in Victoria's classes.
She wants you to not only feel the heat of the pod but within you and encourages you to put yourself out of your comfort zone.
Tamara Ebner
After coming across this wonderful practice, Tamara realised that yoga offered her a lot of new views and perspectives and helped her to really enjoy the moment, live life with more calmness and to gain a better body awareness – after each yoga practice she simply felt fantastic and full of energy.
That is why she decided to train and teach – she wants to share this wonderful feeling with anyone and everyone. She wants to help the students to focus, clear their minds and to leave the class with this amazing feeling of calmness and peace.
Eva Kurz
Eva got in touch with yoga about 10 years ago. To that time yoga was just a tool to become more flexible as a dancer.
The yoga journey started as an on-off-relationship and that status didn't change for a few years.
The deep dedication and love for yoga was born in Fuerte Ventura during a surf holiday. Suddenly the breathing made sense, suddenly Eva could feel the movements in a more fluid way and the calming of body and mind felt so intense, that she decided to start a daily yoga practice back home. Soon a Vinyasa Flow Teacher Training was followed by an Yin Yoga and Hot Yoga Teacher Training. Since then Eva dedicates her passion, curiosity and interest to her daily practice, her students and her teaching. She loves to guide people through their path of yoga and watch them grow.
Stefanie Krallinger
Steffi came across Yoga while living in New Zealand in 2009 and is ever since convinced that Yoga is AMAZING and it can do so much good for everyone.
She first started teaching a group of friends and realized how much joy it is to share and teach something which you love and truly believe in.
After graduating from University and starting to work in an office job she fulfilled one of her dreams and started a Yogateachertraining.
Steffi's classes are a combination of a strong physical practice which should challenge you a bit, as well as help you to free your mind and teaching you how to carefully listen to your body at the same time.
Her aim is to help her students to connect with their body, letting go of the day and bringing you to the present moment.
She says that Yoga gives her a feeling which is like coming home – coming home in your own body.
And this is exactly that feeling which she would like to share with her students so they can experience it themselves.
Laura Kleibl
Laura came across yoga while working in London, spending at least 10 hours a day at the desk in her corporate job. Initially she thought "yoga wasn't really for her" and that she was "too inflexible anyways". But only after two or three classes she started to feel not only the immense physical but also mental benefits and was totally hooked. Now she wants to help others feel those wonderful effects of yoga.
Laura's classes are meant to teach students to feel and understand their bodies a little better. They combine a strong physical practice with mindfulness, breathing techniques and body awareness. Her aim is to help students destress both body and mind and leave feeling refreshed and reenergised.
Jana Krautloher
Jana came across yoga through a project paper at school at the age of 15 and has been hooked ever since. As yoga has helped her a lot along the way in terms of physical and mental health she`s happy to share this powerful tool in a playful and challenging way. Jana's classes focus on creating awareness for body and mind and lead every student into his/her very own practice.
the founder
Laura Kleibl
Laura and Jean Philippe first heard about Hotpod Yoga in the summer of 2016 just before leaving their corporate jobs behind and immediately got impressed with the pod, the brand, the classes and everything Hotpod Yoga has to offer. While they had already scheduled a little world trip, upon their return they immediately decided on making this dream a reality and open the first pod in Austria. The two see this as a wonderful opportunity to do good for others, by helping as many people as possible into the pod, and providing them with this extraordinary experience.