Hotpod Teaching Academy
We searched all over London for the perfect location for the ideal space to hold our yoga teacher training courses, but it turns out we didn't have to go far at all. We're proud to announce that the Hotpod Teaching Academy has just opened its doors under the railway arches in Hackney, right next door to our oldest London studio.
The Hotpod Teaching Academy is the new home to all of our yoga teacher training courses, including our 200hr training as well as our brand new advanced courses in Prenatal Yoga, Assists & Adjustments, Yoga for Athletes, and Hot Yoga Conversion.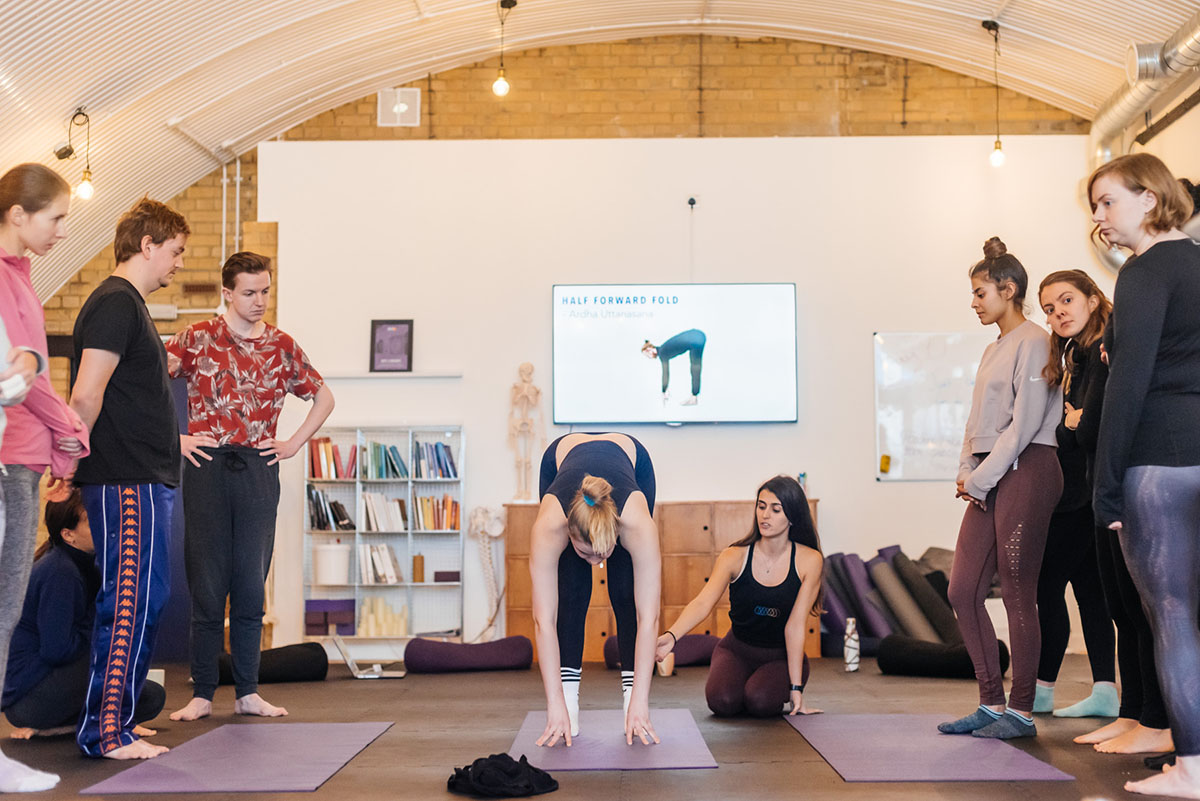 Our yoga teacher training courses are practical and grounded in reality, so we worked hard to build a space that reflects those principles. The Hotpod Teaching Academy is light and airy, with a large communal kitchen and eating area so our trainees can enjoy breakfasts and lunch together while on the course.
There's also a spacious teaching space, just big enough to fit one of our signature inflatable studios, so our yoga teacher training students can try out Hotpod classes while on the course. The squishy floor is perfect for practicing yoga, but also perfect for sitting comfortably during the variety of lectures and demonstrations that take part during the course.
Curious about the Hotpod Teaching Academy or interested in learning more about the courses we have on offer? Head over to our Teacher Training page for more.