With over 200,000 classes under our belt, a network of 250+ teachers and over 150,000 happy customers, we're experts in what it takes to be a great yoga instructor. Our yoga teacher training program is the first step towards realising your dream of becoming a yoga teacher, and will equip you with the tools you need in order to thrive in an increasingly competitive industry.
Our approach to yoga teaching training is practical, modern and career-focused
We're practical people – we ground everything we do in reality. Our teacher training courses focus on teaching in today's modern world, and will equip you with all the tools you need to deliver a great class.
We respect the past while embracing the future – we're humbled by the thousands of years of yoga tradition that's come before us, but are focused on ensuring that it stays totally relevant today and in the future.
200 Hour Teacher Training
YOGA TEACHER TRAINING | FULL TIME
Dates | 25th Sept - 27th Oct 2023
Course Duration | 200 hours
Teacher | Hotpod Yoga Lead Teachers
Cost | £3,000 | Payment plans available - please email to enquire
Exact dates for our September-October 2023 full time course are:

Monday to Friday
Week 1: 25th - 29th September
Week 2: 2nd - 6th October
Week 3: 9th - 13th October
Week 4: 16th - 20th October
Week 5: 23rd - 27th October
YOGA TEACHER TRAINING | PART TIME
Dates | 28th June - 10th Dec 2023
Course Duration | 200 hours
Teacher | Hotpod Yoga Lead Teachers
Cost | £3,000 | Payment plans available - please email to enquire
Exact dates for our June - December 2023 part time course are:

Wednesday to Sunday
Week 1: 28th June - 2nd July
Weekends - Thursday to Sunday
Weekend 2: 27th - 30th July
Weekend 3: 17th - 20th August
Weekend 4: 7th - 10th September
Weekend 5: 2nd - 5th November
Final Week: 7th - 10th December
Continued Education
ASSISTS & ADJUSTMENTS | 20HRS
Teacher | Elodie Frati
Dates | 29th & 30th April 2023
Times | 8:30am - 5:30pm
Open to all existing yoga teachers
This training course is for any yoga teacher who would like to grow their assists & adjustments vocabulary, improve confidence through touch and connect on a different level with their students. When done well, hands on adjustments & assists can be a very powerful tool to enhance the experience of the practice. For any enquiries, email [email protected]
Meet the teaching team and find out more about the courses we have on offer.
Upcoming Sessions
Why HPY Teacher Training?
There are loads of teacher trainings out there and lots of them are great! So, rather than starting another great yoga teacher training course in the same mould as the others, we've decided to approach it in a genuinely different way. We'll of course cover every critical element necessary to give you a solid and rich yoga foundation, but we also want to go above and beyond what you might expect. We've used our experience managing tens of thousands of classes, hundreds of teachers and nearly 40 yoga businesses to build a teacher training course designed to help people teach. To find out more, enquire below and we'll send you our full course brochure.
Learnings and expertise from outside the world of yoga
We use learnings and expertise from outside the world of yoga to enhance our teachers' skills. These include the following areas: Performance and public speaking – the world of business and theatre helps us learn about dealing with nerves and performing under pressure. The human body – the world of sports and medicine helps us take a practical look at what we're made up of. Customer experience – retail expertise helps us understand how to build customer relationships, read body language and deal with difficult people! Brand and marketing – communications experts help us teach you how to market yourself and build a brand to help you achieve what you want to achieve in your teaching career.
"Amazing experience and really enjoyed the wide variety of presenters for the specialist topics."
Greg, Feb 2022
We embrace design & technology
We're a visual brand that embraces technology and design to enhance learning – we won't be loading you up with photocopies from ancient textbooks, we'll provide you with beautiful, easy-to-digest materials for you to refer back to for life as well as immerse yourself in during the course.
We give practical experience
We give people teaching experience while they learn. Students will be teaching from the start of the course to the end – starting small and growing as we go on. Teaching is a fast learning curve if you're thrust into the fore – so that's just what we intend to do.
"Brilliant course, not only does it cover the standard requirements but also covers teaching techniques, public speaking, customer service, considerations of running a business and brand building. Wouldn't hesitate to recommend!"
Sharon, Jan 2022
Actual teaching is our focus
We cover all bases, ensuring a strong foundation across all the key pillars of yoga tradition and history but we focus predominantly on what's practically important to be a great teacher.
"Joining Hotpod Yoga 200hr was the best choice I made for many reasons. High skilled teachers, they made a strong students team and the whole training was made perfectly adjusted by the circumstances of the virus. I strongly recommend this school. Thanks a lot to everyone… was a pleasure for me."
Joaquim, April 2021
Free yoga!
You can keep your practise up at home for free – as part of the course, you'll be getting involved in a range of classes from across the yoga spectrum but as well as that you'll have free access to Hotpod Home during your studies.
"Fantastic training, very thorough. Would highly recommend."
Sarah, Dec 2021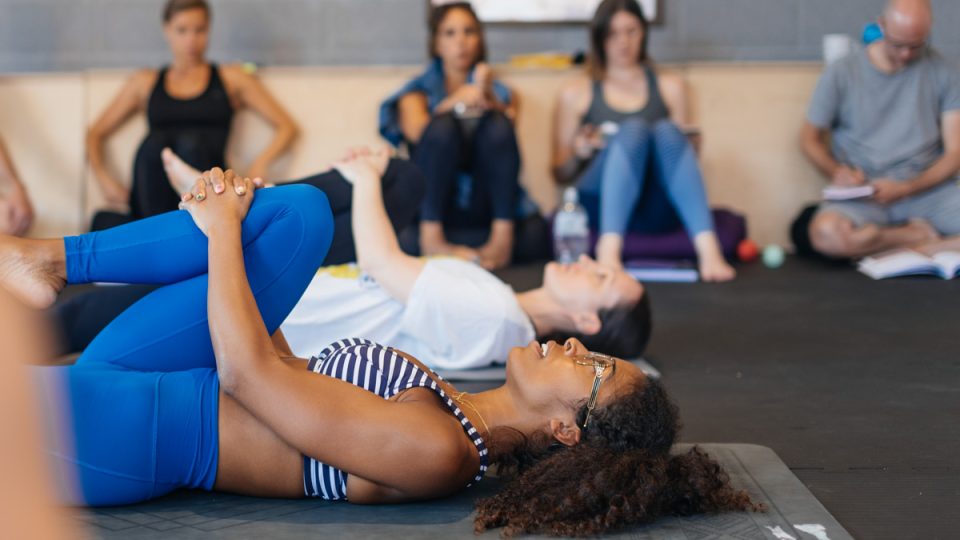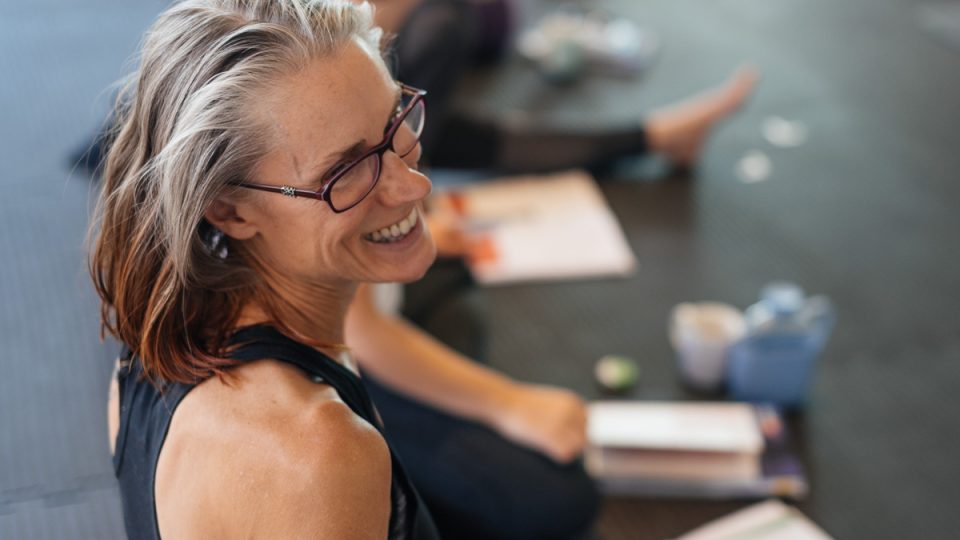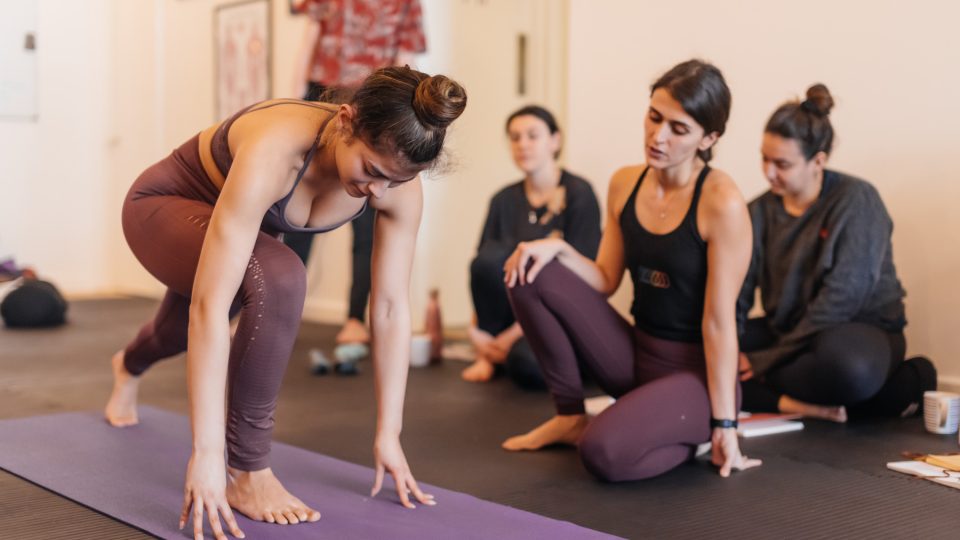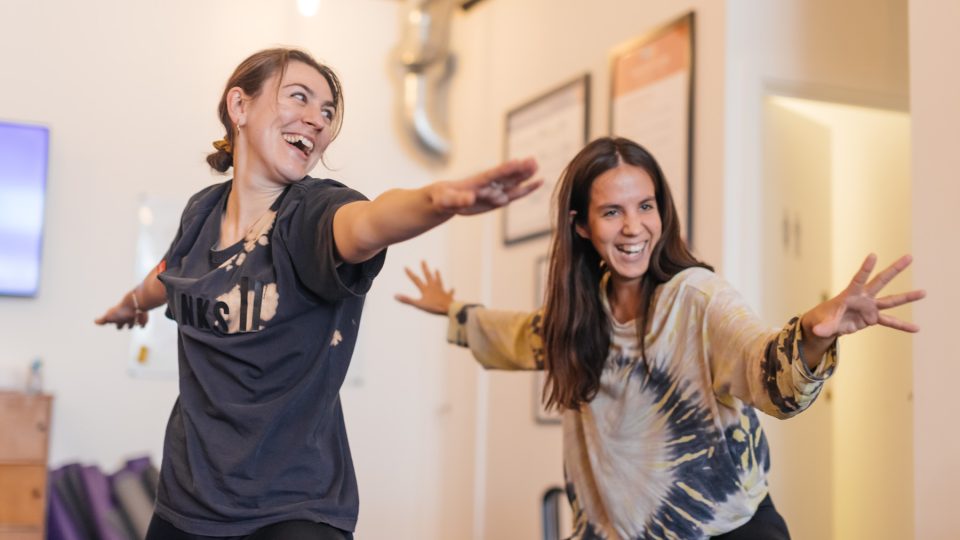 Want to find out more?
Just fill out a few details below and we'll send you some more info.
For queries, give us a call on 020 37712285.