Bringing Hotpod Home
We've distilled the remarkable Hotpod experience into the ultimate solo practice. Heat, scent, sound and light create an incredibly immersive environment, while our team of expert teachers deliver a sublime range of classes, drills and tutorials via our online platform, Hotpod Home.
We first launched the Minipod in September 2020 in two of our London studios, as an innovative response to social distancing requirements. In a few short months, thousands of people fell in love with the Minipod experience.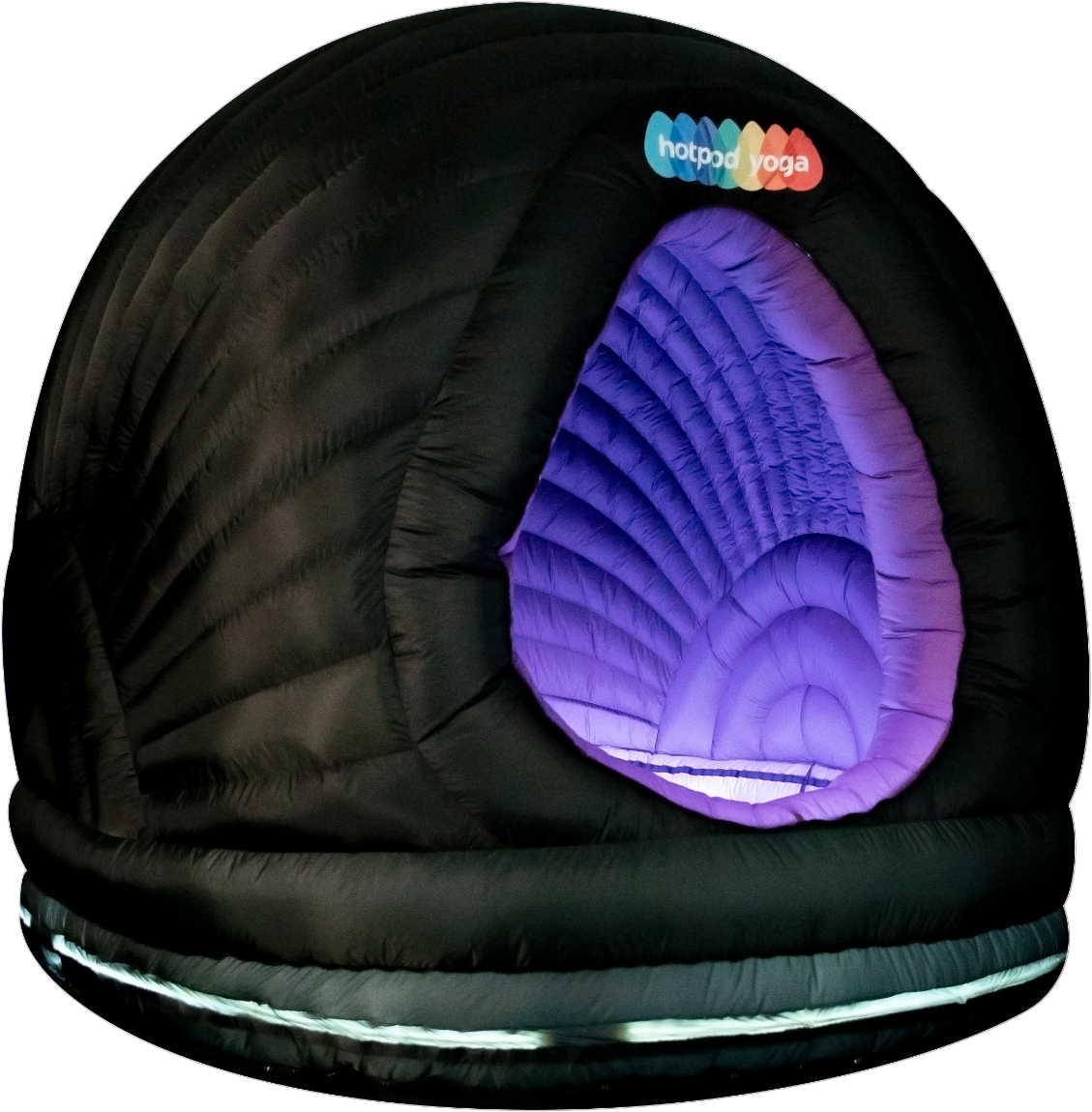 The ultimate immersive yoga experience, whether at home or before the big game
When the studios were later closed due to COVID restrictions, the Minipods found their place in the homes of a few lucky Hotpod members - our first step towards a real Hotpod Yoga experience at home. Minipods have also become an integral part of a number of elite sports teams' wellbeing programmes, including England Rugby, England Women's Football and England Men's Football.
"The pod gives me a perfect space to just breathe, and the yoga combined with the warmth of the pod helps me get my body moving again. I'd definitely recommend it to any athlete"
"The Minipod is truly like no other yoga experience. You can go so much deeper and feel so much stronger... fully reborn and renewed. 10/10!"
"I'm an NHS nurse and having a Minipod at home has been a genuine lifeline... a moment of calm in the storm for me every day."
We're now working on the development of the Minipod into the ultimate at-home wellbeing product:
a deeply immersive space to take you a million miles away from the everyday.
We're still finalising the design, which will include exciting and innovative features to take your home practice to the next level.
Exclusive access to a stunning selection of wellbeing content
Fully adjustable heat, scent, sound and light
A sleek and compact design perfect for the home
Innovative engineering making it effortless to assemble and pack away
If you're interested in hearing more, register below and we'll keep you updated.