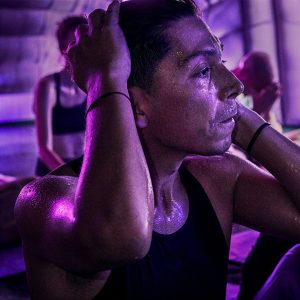 Heat
As our name suggests, classes take place in a warm environment – approximately 37°C. It's not just about the atmosphere of delicious calm: heat helps the body melt into the practice, warming the muscles and aiding flexibility while the heart works harder. All this and a purifying sweat help ensure maximum benefit from your effort.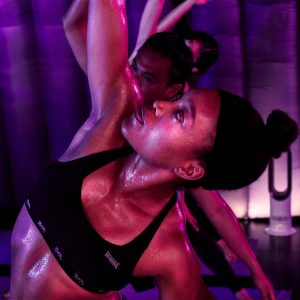 Flow
Our classes are rooted in Vinyasa Flow – a style of yoga that synchronises movement and breath, to work the body and calm the mind. Each class type will follow a familiar structure and flow, but we encourage every teacher to bring every bit of their own personality and style.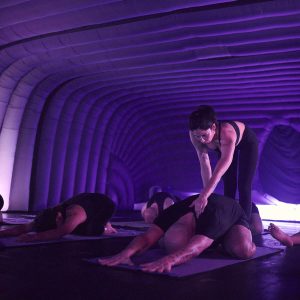 Teachers
We embrace teachers from a range of backgrounds and a diversity of styles – but all are trained by Hotpod HQ and are selected for their alignment with our ethos. Our teachers have a depth of expertise and real personality. You'll be welcomed with a smile and safely guided through an immersive flow.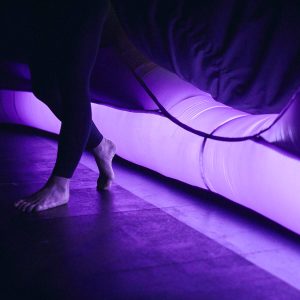 Colour
Our Hotpods glow with a special purple hue. This immersive colouring takes you deeper into your practice – calming the mind, quietening racing thoughts and transporting you a million miles from the outside world.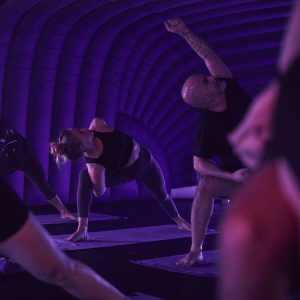 Music
Music lies very much at the heart of Hotpod and the Hotpod Yoga experience. We work with independent artists from around the globe to curate the perfect, immersive soundscapes that accompany our classes. Forget the pan pipes, enjoy our urban-chill beats to enhance your flow and take you deeper into your class.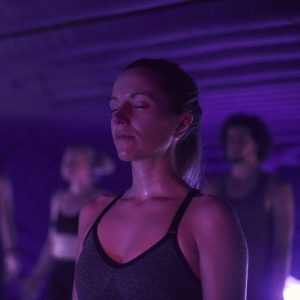 Scent
We use a blend of bergamot, lavender and orange to not only ensure a beautifully scented environment, but to help unwind the mind and awaken the senses.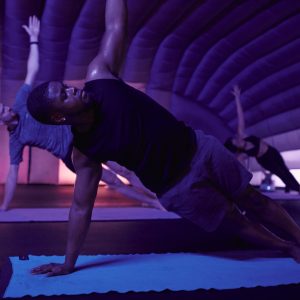 Hotpod Flow
Our signature offering, now with a reduced capacity to allow plenty of space between mats and more personalised boutique-style instruction. Classes are heated to 37°C and follow a vinyasa-based sequence, suitable for all levels.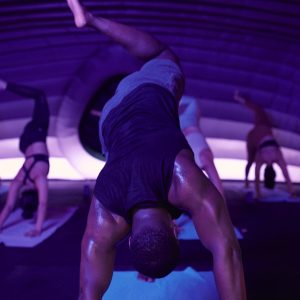 Dynamic Flow
The Dynamic Flow involves many of the same postures as our signature Hotpod flow, great for really deepening and learning the more advanced or challenging poses. It is an invigorating and strong class, so is best suited to slightly more experienced yoga students.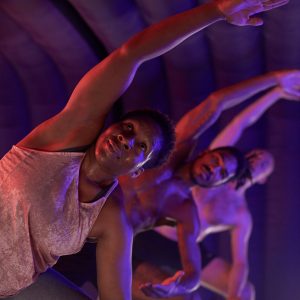 Foundation Flow
Foundation Flow follows the same structure as our signature Hotpod Flow with a little more explanation. Still in 37 degrees, you will be moving and flowing in a dynamic style, but come across fewer vinyasas and some modifications to make the practice more effortless. Perfect for students who are newer to the Vinyasa practice or for anyone looking to enjoy the movement of a flow class, but at a slightly different pace.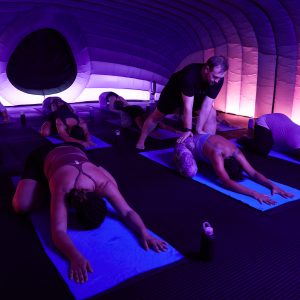 Nurturing Flow
Nurturing Flow is a deeper, slower, more restorative class. A calmer tempo and focus on passive and meditative postures, combined with the signature Hotpod heat of 37 degrees, will melt you further into your practice, leaving your body gently worked and your mind relaxed and calm. Ideal for beginners, anyone suffering from injuries or just looking to nurture their bodies.