The HPY Yoga Mat
We've all experienced that moment in a hot yoga class where your mat might as well be a slip n' slide. While a hot yoga towel over your mat is one way to stay put when things get sweaty, we've come up with a more elegant solution. Our brand new hot yoga mat has been especially designed with the sweatiest Hotpod Flow in mind.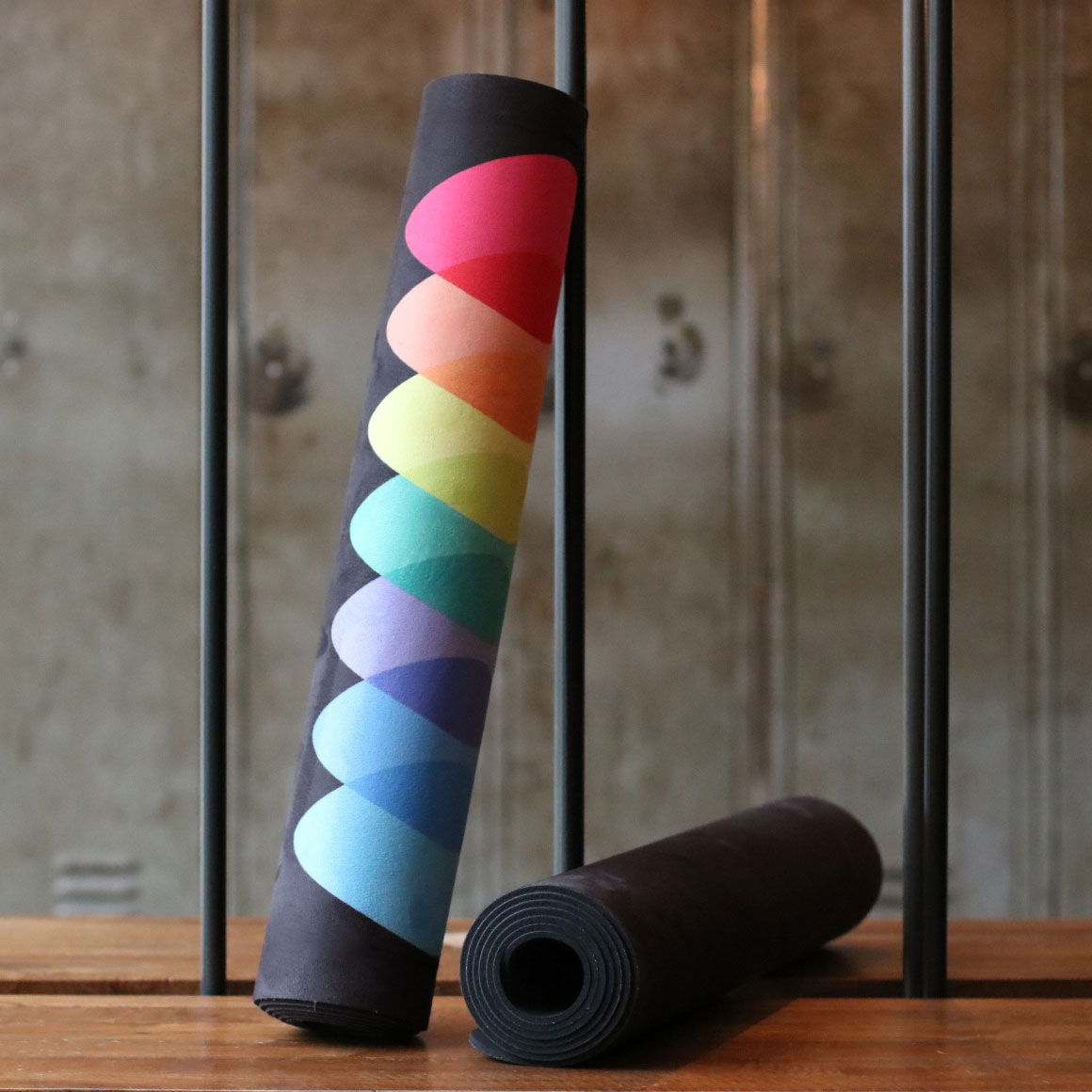 The thing that makes our new mat so special is its lush microfibre top. Besides being soft to the touch, it's super grippy and actually gets even gripper when wet. A natural rubber base provides just the right amount of cushion, and the mat is reversible so you can use it in normal yoga classes as well as hot yoga. 
We could go on and on, but HPY co-founder Max pretty much summed it up when he said "We wanted to create a mat that meets the needs of our most loyal customers who practice hot yoga on a regular basis. By creating a mat that's both sweat-absorbing and slip-resistant, we've eliminated the need for an additional towel." Thanks, Max! 
Can't wait to get your hands on one? The mats are available for purchase in studio (if you ask nicely, we might even let you try one out!) or via our online store. Or, if you're looking for a more compact solution, try out one of our hot yoga towels instead.