From the 19th of July, we'll be making a few changes to align with the latest easing of restrictions in England. As it stands, the information below relates to our studios based in England, but there will be some variation between local studios. Studios elsewhere in the world are also opening in line with local guidance in their country. If you've got any questions about your local studio, please do reach out to them directly. As we go, we'll be learning and refining our new processes, so if you have any feedback on how things are working, we're all ears.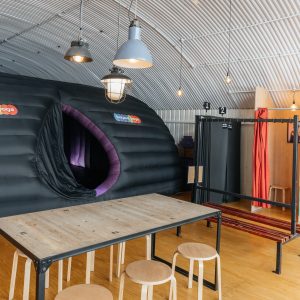 DEEP-CLEANING THE STUDIO
We'll still be cleaning frequently using antiviral disinfectant sprays, with particular attention to high-traffic touch points such as door handles, etc. Mats will be wiped down with disinfectant spray after every use and further disinfected by us before the next use.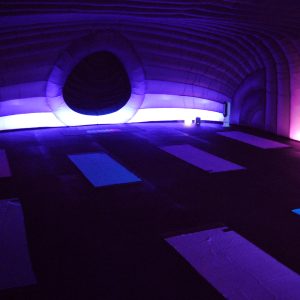 IMPROVED VENTILATION
There will be extra time between classes to clean and air out the studio, and minimise crossover of customers between classes. We've also taken measures to increase ventilation rates in the studio such as running extraction 24/7 (where applicable) and keeping studio doors and windows open whenever possible.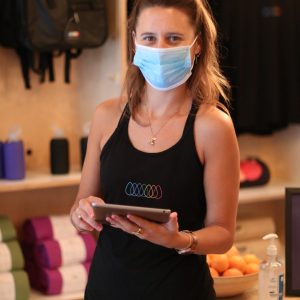 SOCIAL DISTANCING
Some studios will be adding a few more mats in the pod, but you'll still have plenty of space to stretch out. While it's no longer a legal requirement to wear a mask, you are still welcome to keep your mask on in the studio before and after class. We'll also be allowing some assists or adjustments, provided consent has been given and the head and face are not touched. Hand sanitiser will be used frequently by teachers who are giving assists.  We won't be providing any shared props such as blocks or straps, but you're very welcome to bring your own along.
Hygiene
Please be sure to wash or sanitise your hands upon arrival. Plenty of hand sanitiser will be provided as well as hand soap and paper towels at all sinks. Please also be sure to wipe down your mats after class; we'll provide disinfectant spray and wipes for you.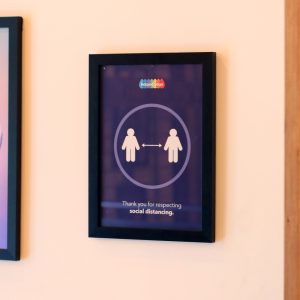 SOCIAL DISTANCING
Your local studio may ask you to wear a mask in the common areas of the studio before and after class, but you are welcome to take it off while practicing. Please make sure to also practice social distancing when you're in the studio, and follow the teacher's instructions closely when entering and exiting the pod in order to avoid pinch points.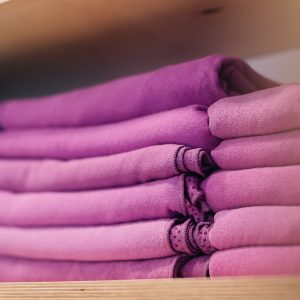 CLASS PREPARATION
Yoga towels will be required in all classes. You can bring your own or at most locations you can hire one from us. Our changing rooms & showers will be reopening in most areas – please check with your local studio for updates.
If you don't feel 100% or have any reason to believe you might have been in contact with someone who has COVID-19, please don't come to class. If you're not able to join us in studio, please just stay home and rest up, and come back to the pod when you're well again! Please make sure to cancel on time if you can't make it. We'll be strictly enforcing our cancellation window, to maximise everyone's chances to get back in the pod.
Any questions?
We're working hard behind the scenes to make sure our studios are as safe and hygienic as possible. If you have any questions or concerns at all, please feel free to get in touch.
All of our studios will be going at their own pace, so please keep an eye on our social media channels and newsletters for more details.