A supercharged hot yoga experience in London.
This is hot yoga like you've never experienced it before. Step into the pod and find yourself a million miles from the everyday. The 37°C heat allows your body to stretch further and work harder, while the dim lighting, aromatherapy and immersive music allow your mind to switch off so you can really melt into your practice. Classes are rooted in a Vinyasa flow and are suitable for all levels.
Our London Studios
With six permanent hot yoga studios around London and more opening in the future, it's easier than ever to get your sweat on.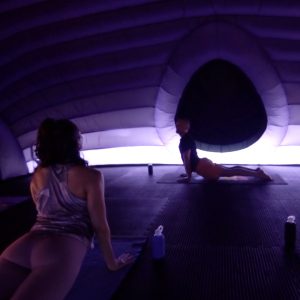 Boutique Flow
Our signature Hotpod Flow, now with a reduced capacity to allow plenty of space between mats and more personalised boutique-style instruction. Classes are heated to 37°C and follow a vinyasa-based sequence, suitable for all levels.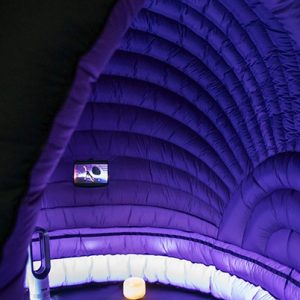 Minipod Flow
We've transformed hot yoga… again. Our brand new Minipods have been designed with our patented technology to create the ultimate hot yoga experience for one, with cosy 37°C heat, immersive purple lighting, and our signature aromatherapy blend, all within an individual 2×3 meter inflatable studio. Choose to flow along with a live-streamed class or browse through our selection of pre-recorded flows.
Frequently Asked Questions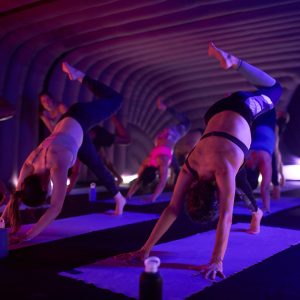 Are the studios hygienic?
We are taking a number of measures to keep our studios safe and hygienic and do our part to prevent the spread of coronavirus. You can read more about these measures here.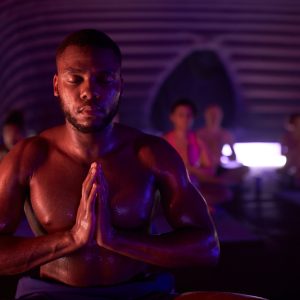 Why are the classes held in a pod?
The pod is an incredibly immersive environment to practice hot yoga, and it also enables us to create a wonderful hot yoga studio anywhere, even in busy London.  
Why is it so hot?
The great thing about hot yoga is that the heat makes the heart and lungs work a little harder. It also helps with flexibility, which eases your joints and muscles and helps to prevent injury.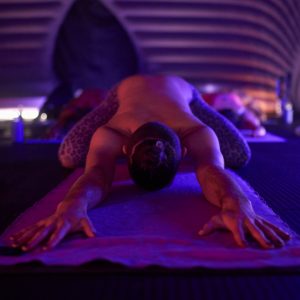 How do bookings and memberships work?
All of our classes need to be booked in advance via our website or app. We are currently only offering single class passes for all in-studio classes, so you'll need to purchase a pass for each class you attend. For online classes, you can choose between single class passes or an unlimited monthly membership.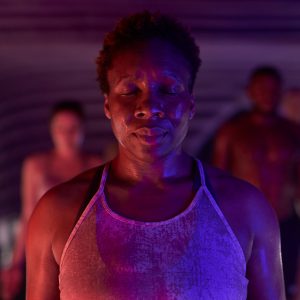 What should I bring?
Bring plenty of water and a yoga towel to lay on your mat. Towels are required in all of our classes, but if you don't have one or forget to bring it with you, you can hire one from us. Wear comfortable activewear with sweat-wicking fabric. For the time being, our London studios will not have changing facilities or showers available, so please arrive in your kit and ready to practice.
Health & Safety
We're working hard to ensure our studios are as safe and healthy as possible, and do our part to prevent the spread of coronavirus. You can read more about the measures we're taking by following the link below.