Hotpod Yoga
London | Notting Hill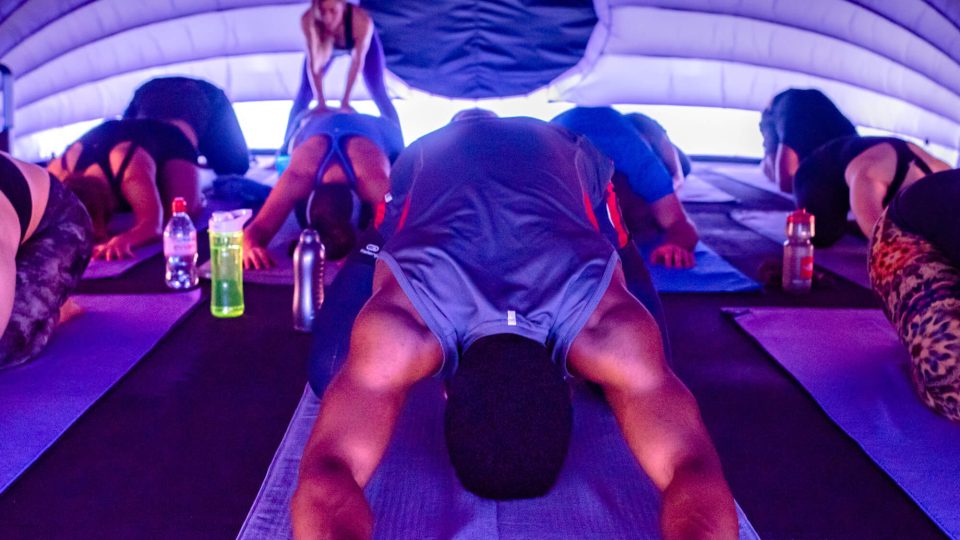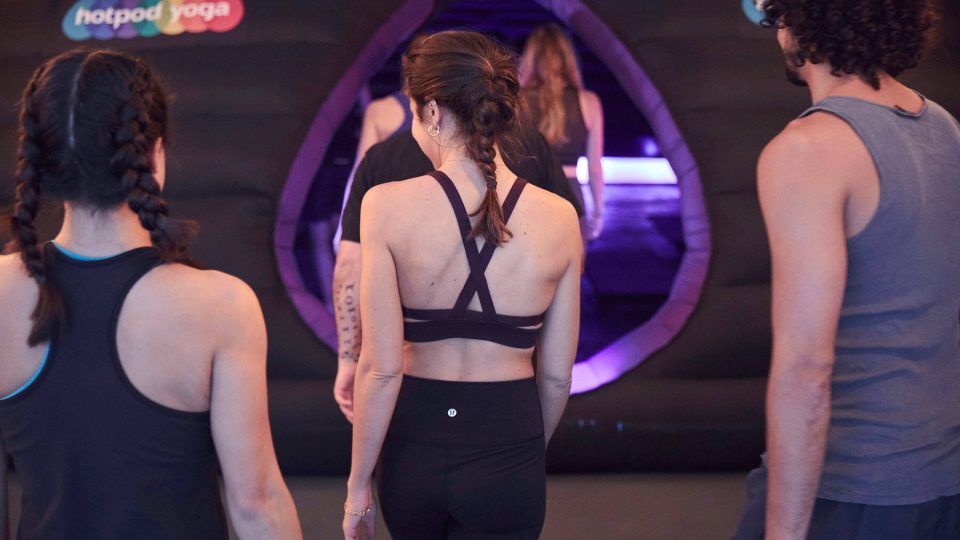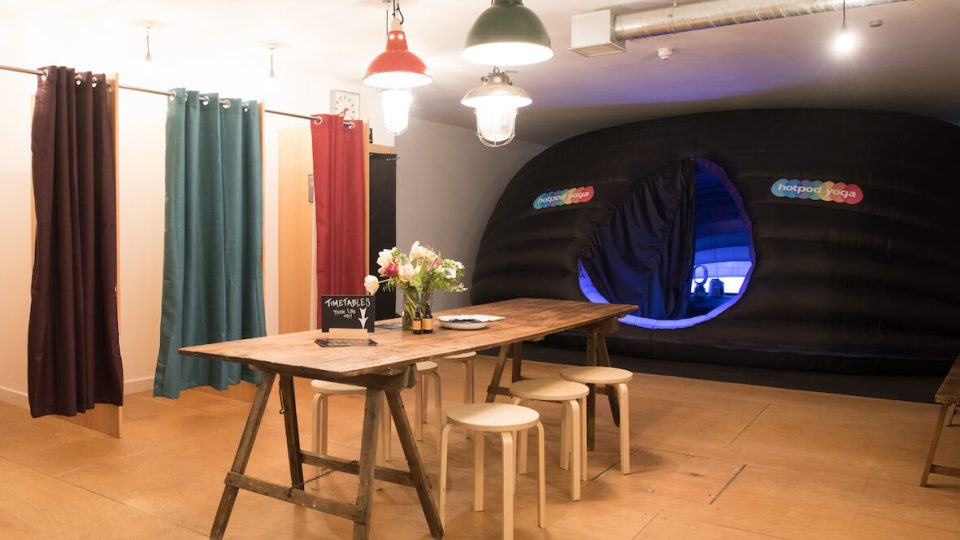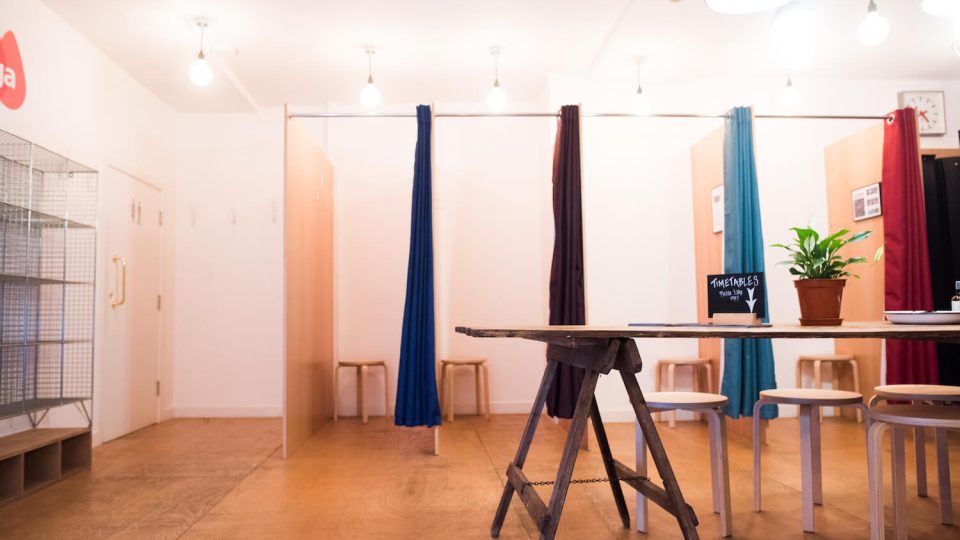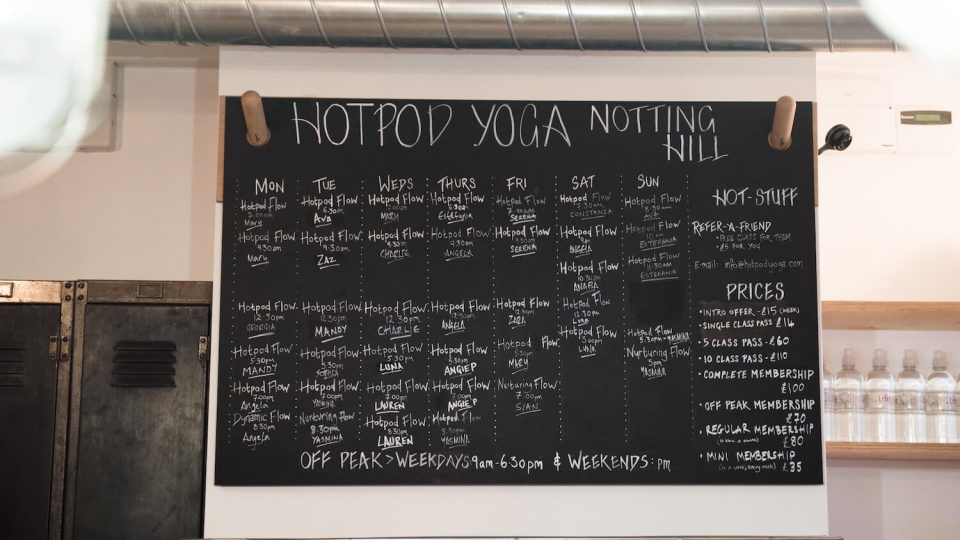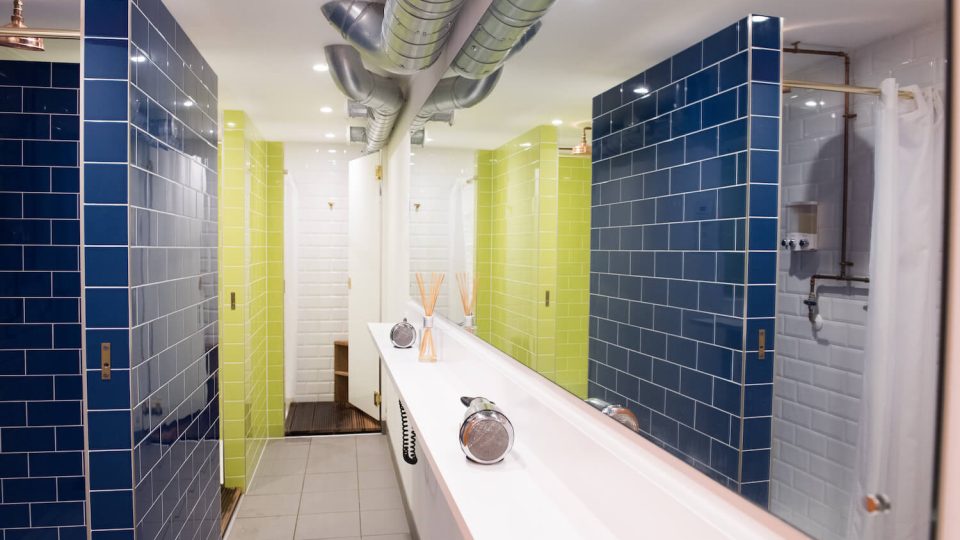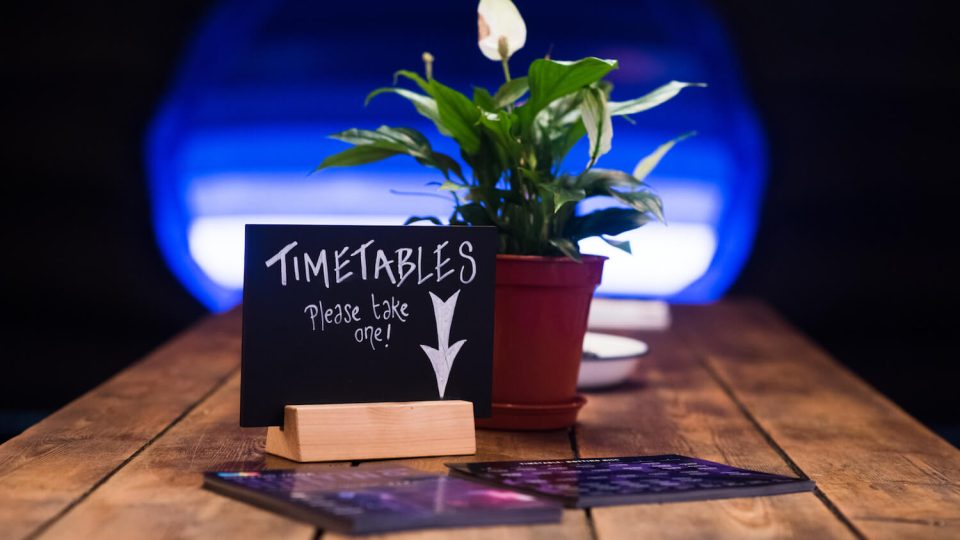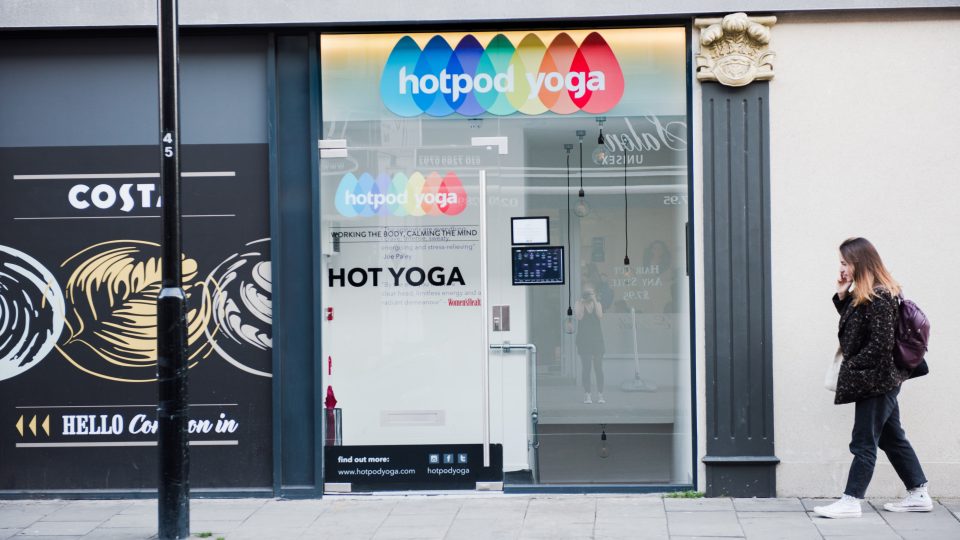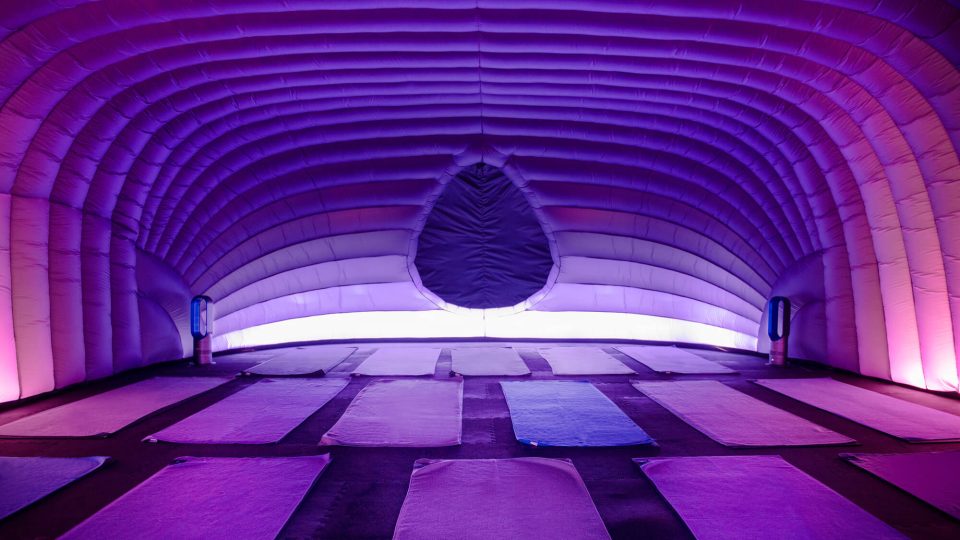 While our studio is temporarily closed as a result of COVID-19 restrictions, we're coming to you with live online classes for you to stream at home. For class times and more, take a look at the studio schedule above, then book your spot.
We are monitoring the latest government advice and will reopen as soon as possible to do so. Keep an eye on our social media pages for further updates, and don't hesitate to get in touch if you have any questions or concerns.
Signature Inflatable Studio
Vinyasa flow
37 degrees
All levels welcome
find

us

1A Great Western Road, London, England, W9 3NW, GB
Lauren Fraser
Lauren has always known she wanted to help people but stuck in the corporate world for years she didn't know how. After travelling the world, Lauren trained as a yoga teacher and found the confidence to help others through yoga and wellbeing. Lauren loves how yoga makes her body feel but most importantly it's the magic that happens in her mind that drives her to share yoga with others. Lauren likes to teach a strong and mindful class where laughing and smiling are always allowed!
Zaz Grumbar
After a motorcycle accident 19 years ago, Zaz came to yoga to help her recovery with back and neck issues, and from the first breath on the mat she knew she was at home. Her teaching style is nourishing and empowering, with attention to alignment and an insistence on self-awareness. A hands-on teacher providing gentle physical and verbal guidance, she believes in taking every opportunity to challenge the mind's perceptions of what we can do!
Erin O'Connor
Erin has been practicing yoga for around 6 years, as a balance to hectic city life. Having graduated from Hotpod's 200hr Teacher Training, she has been helping others reconnect with their bodies and find balance in their own lives through conscious movement and meditation. Erin's classes are dynamic, fun and will leave you full of energy and ready to take on the day!
Valentine Guerin
Valentine discovered yoga 7 years ago and was instantly drawn to learn more. After years of dedicated practice she decided to complete a teacher training course so that she could share her knowledge and help others make yoga a part of their lives. Her classes will inspire you to find strength, discover a deeper awareness of your body, feel your breath and ultimately experience a deep sense of relaxation after practice.
Annabelle Dent
Annabelle completed her teacher training in Sydney, and has since spent time studying and living in India deepening her knowledge and awareness of Yoga, Yogic Philosophy and Meditation. She now trains with experienced teachers in London alongside her own consistent practice, which is constantly evolving from various influences. Annabelle is an encouraging teacher with a friendly, approachable manner. Having experienced the healing benefits of yoga; physically, mentally, emotionally and spiritually, she finds it incredibly fulfilling to be in a position to share such a beautiful, inclusive practice with others. Annabelle intuitively adapts classes according to the group dynamic and individual requirements. Her classes are strong and intense with a focus on breath and presence in the body and mind.
Antonia Callisto
Antonia has been practicing yoga for the last 7 years and left her Mental Health Nursing role to embark upon a career teaching yoga. Antonia is always seeking new ways in which she can learn and grow and teaching yoga has been her biggest educator. She enjoys teaching yoga as it allows her to look beyond her own personal practice and connect with others unlike ever before. This has inspired her to live a life dedicated to inspiring others through the practice of yoga. Her classes are dynamic and fun but be prepared to be challenged. Antonia focuses on alignment and does her best to support students through hands on adjustments and verbal cues. Antonia loves sharing, teaching and movement and will leave you feeling energised and revitalized.
Alex Grimshaw
Alex started dancing before she could walk. Her fascination with the arts became her career as an adult and she went on to perform in numerous musicals and other theatrical productions. After being out of the theatre industry for a year Alex Needing something new to sink her teeth into and found the fitness industry. She now specialised in teaching Hot and Power Yoga, Pole Fitness, Barre and anything else that uses dance based techniques. She is excited to share her passion and energy with you.
Lucy Buschhaus
Lucy has been practicing Yoga for 16 years and been teaching for the last 5 years in Chile, Spain and now in London. Her classes are strong, slow and meditative, with the intention to enable the individual to really lose themselves in the flow and become fully present, as well as gaining flexibility and strength of the mind and body. She has experience teaching private; group classes; children; yoga for surfing; and yoga for the recovery from trauma and eating disorders. From this she has developed skills to deliver and create classes that work for a wide range of abilities, looking for that sweet spot, that varies for each individual. Feeling welcome and in a truly nurturing environment open to all is what hooked Lucy to yoga, and this is what she intends on passing on in her classes.
the founders
Nick Higgins and Max Henderson
A former Schoolteacher and Management Consultant, founded Hotpod Yoga in 2013. They were not part of the 1% who regularly practiced yoga; they were of the other 99% who simply needed to clear their over-stimulated minds, work off their hangovers and open up their bodies after a hard day at work. Max and Nick started Hotpod Yoga to supercharge the yoga experience and take that experience out to the masses.