Hotpod Yoga
London | Belgravia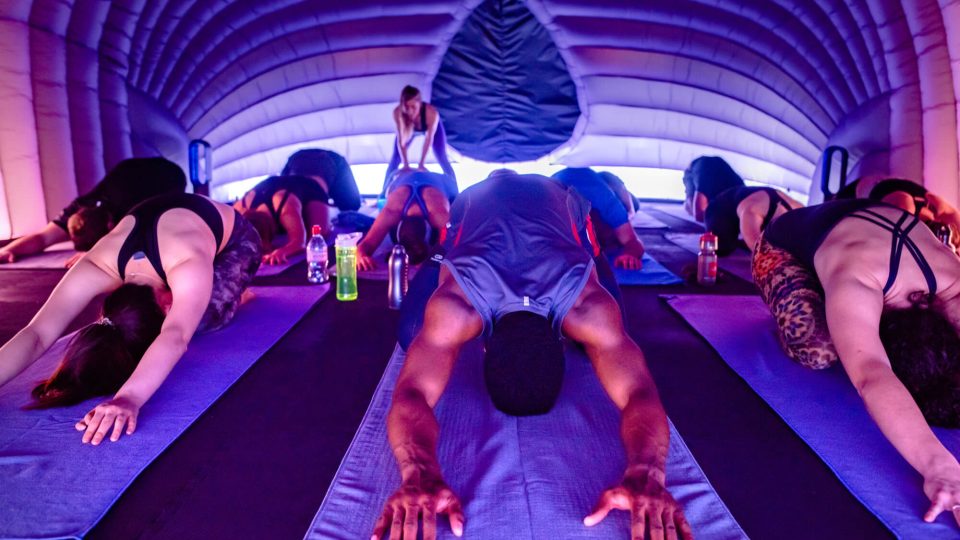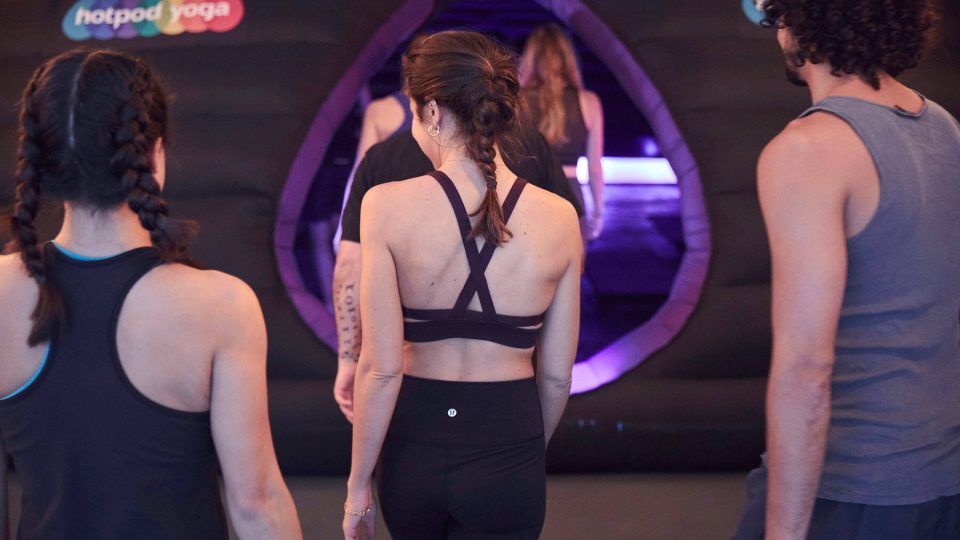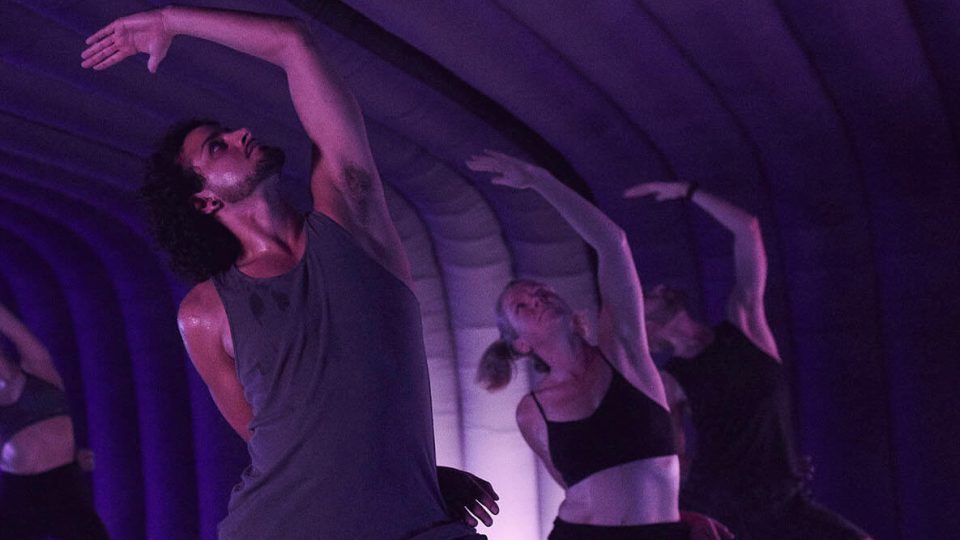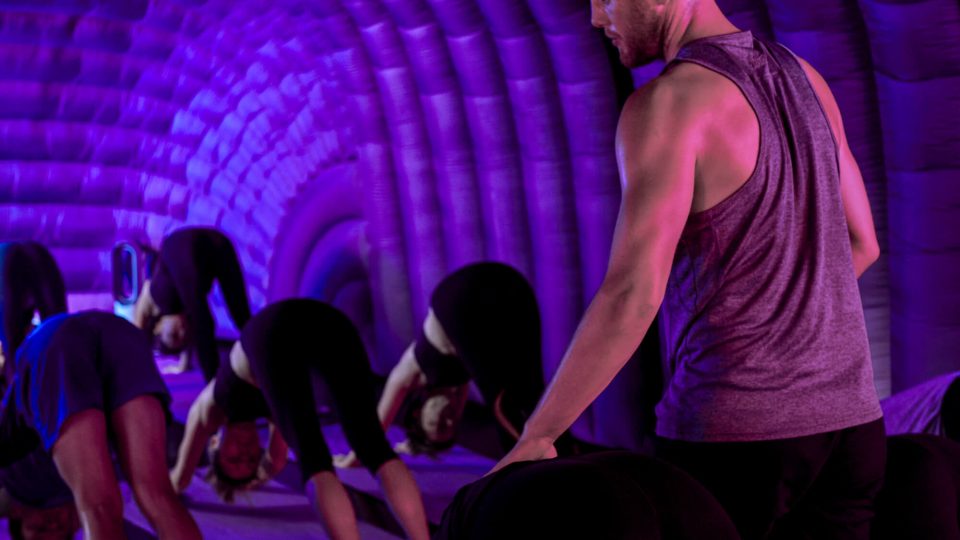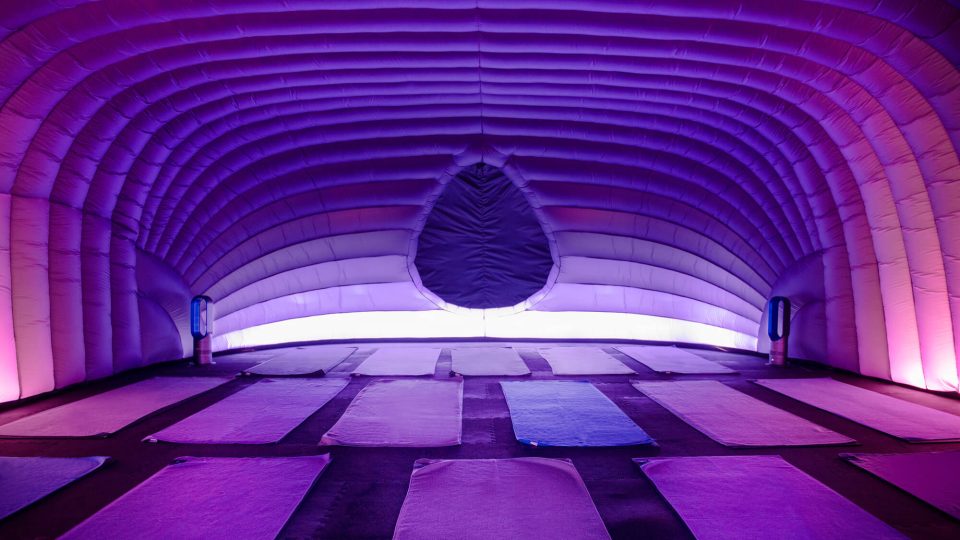 While our studio is temporarily closed as a result of COVID-19 restrictions, we're coming to you with live online classes for you to stream at home. For class times and more, take a look at the studio schedule above, then book your spot.
We are monitoring the latest government advice and will reopen as soon as possible to do so. Keep an eye on our social media pages for further updates, and don't hesitate to get in touch if you have any questions or concerns.
20 person classes
Vinyasa flow
37 degrees
All levels welcome
find

us

19 Eccleston Yards, London, London, SW1W 9AZ, GB
Nick Higgins
One half of Hotpod Yoga's founding duo, Nick's been teaching yoga for 6 years and has lead workshops worldwide with a particular focus on assists, adjustments and teaching style. In charge of developing and managing the quality of teaching across Hotpod Yoga worldwide, he has helped hundreds of teachers develop their teaching technique and effectively bring their personality across in their classes.
Nick's approach to teaching epitomises what Hotpod's all about – a down-to-earth accessibility, high on impact (both mental and physical) and a good bit of fun.
Lilly Richardson
Lilly has been practicing Yoga since she was 15 years old. After qualifying as a Yoga Alliance Certified Teacher in June 2012, she began specialising in Vinyasa Flow, along with a combination of yoga previously studied. Lilly believes your yoga practise is a constant process of self study and learning, and there is always more you can achieve!
Angela Theodorou
Angela turned to yoga to help her body heal from vigorous dance school training. The rewards and benefits of yoga made her curious to understand her practice more; this lead her to do her teacher training in 2014. Angela's classes focus on physical awareness as well as listening to one's own body in order to reconnect body to mind.
Luna Anderson
Having a background in dance, Luna's form is one of fluid lyrical motion. She treats her postures like a dance for the mind and body, knitting together the emotional and physical aspects of Yoga harmoniously. She works to hold a safe space that allows you to grow in your own practice and in confidence. A firm believer that we can all enjoy the benefits of this old tradition in a modern way, Luna offers plenty of variations to poses that allow you to take control of your practice.
Lauren Fraser
Lauren has always known she wanted to help people but stuck in the corporate world for years she didn't know how. After travelling the world, Lauren trained as a yoga teacher and found the confidence to help others through yoga and wellbeing. Lauren loves how yoga makes her body feel but most importantly it's the magic that happens in her mind that drives her to share yoga with others. Lauren likes to teach a strong and mindful class where laughing and smiling are always allowed!
Serena Louth
For Serena, yoga has always been an escape; a way of slowing down and finding a place of calm and she came to teaching hoping to share that with others. Her approach to teaching is all about helping people cultivate more self-love and a general sense of wellbeing. By focusing on how your practice feels, rather than looks, she believes you can learn huge amounts about your body, breath and mind.
Rhona Raya
Rhona first came to yoga in 2011. All her life she has had issues with her balance and therefore never thought yoga was for her. She quickly discovered that yoga helped her focus from within creating a much stronger mind-body relationship. She has since been exploring many different styles and strongly believes that yoga can be a game changer for all.
Charlie Morgan
Charlie has been practicing yoga for 15 years and has been teaching in London for the last 6 years across a range of top yoga centres and corporations, private one-to-ones and sportsmen, such as the Harlequins rugby team. Charlie's classes are innovative and tailored to the individual, with an eye on alignment, synchronisation of movement and breath as well as being fun and creative! In 2018 Charlie took on on a permanent role at Hotpod Yoga as Lead Teacher, this includes leading our 200 hour Yoga Teacher Training.
Immy May
Immy is a fun, relaxed teacher who will always bring happy, uplifting energy to her classes. Expect to chuckle, explore, and be left with a little more sparkle than you arrived with. Immy also writes a lifestyle blog on all things yoga, life and baking. Immy invites a balance between the physical asana and nourishing the soul.
Malwina Koska
Malwina fell in love with yoga from a young age, using it as the perfect balance practice to her other passions: snowboarding and surfing. She completed her yoga teacher training in 2016 and she specialises in dynamic Vinyasa practice. Also a certified mindfulness teacher, she likes to emphasise the mind and body connection and is particularly interested in the ways of incorporating mindfulness into everyday life.
Valentine Guerin
Valentine discovered yoga 7 years ago and was instantly drawn to learn more. After years of dedicated practice she decided to complete a teacher training course so that she could share her knowledge and help others make yoga a part of their lives. Her classes will inspire you to find strength, discover a deeper awareness of your body, feel your breath and ultimately experience a deep sense of relaxation after practice.
Sofia Panas O'Brien
For Sofia yoga has always been a place to reconnect and find some calm in a frantic world. Having originally started the practice at university, Sofia then continued to practice on her travels, studying in India and teaching in Colombia before returning to London to share her practice. She endeavours to provide a safe, nurturing and welcoming space for all to explore their body-mind connection and to feel yoga's incredible benefits.
Marianna Azzurro
Italian born, Marianna is an experienced Hot Yoga, Pilates, Barre Instructor and Ayurvedic deep tissue massage therapist and reiki practitioner based in London. She is trained in Power Yoga from Baron Baptiste and Ana Forrest School with one of the few gurus in Europe who helped her achieve a great knowledge of human anatomy as well as assisting and preventing injuries. Marianna is also trained in Yin Yoga having studied Sarah Power's method which includes Buddhist meditation, Chinese medicine and psychology.
Nicola Gambrill
Nicola has been practicing yoga on and off since her teens but it was hot yoga that really got her hooked. She completed her first Yoga Teacher Training in 2015. Nicola believes that yoga is for everyone regardless of age, size, current fitness or flexibility level. She loves the combination of strength and flexibility, power and grace and achieving that balance which comes with a regular yoga practice. Yoga has made her stronger physically and mentally, more determined and focused, more balanced and calm. Yoga has helped Nicola deal with anxiety issues, physical injuries and all the usual stress and challenges we all face in our daily lives. She loves teaching as a way to help others discover the benefits of yoga to both body and mind.
Evelin Fecioru
Evelin's yoga journey started in 2012 when she was looking to complement long distance running. Aside from appreciating the physical benefits, she was amazed by the calmness and mental clarity yoga gave her and has been practicing ever since. Evelin qualified on Hotpod's own 200-hour Teacher Training in November 2018 and is excited to share her passion by teaching classes that nurture and challenge at the same time.
Adele Liutkute
Adele has been a yoga devotee since 2010 when she discovered it's valuable benefits towards mental health and overall wellbeing. She quickly found vinyasa style to be the one closest to her heart. Passionate about combining postures with conscious breathing she now best describes it as moving meditation. Adele's classes are a beautiful balance of form and flow with a focus on deepening the connection between body and mind. She structures them to be accessible for those new to yoga yet challenging for the ones with more experience, bringing the joy of yoga to all. Inviting you to just relax and have fun while getting grounded, energised and strong inside out.
Annabelle Dent
Annabelle completed her teacher training in Sydney, and has since spent time studying and living in India deepening her knowledge and awareness of Yoga, Yogic Philosophy and Meditation. She now trains with experienced teachers in London alongside her own consistent practice, which is constantly evolving from various influences. Annabelle is an encouraging teacher with a friendly, approachable manner. Having experienced the healing benefits of yoga; physically, mentally, emotionally and spiritually, she finds it incredibly fulfilling to be in a position to share such a beautiful, inclusive practice with others. Annabelle intuitively adapts classes according to the group dynamic and individual requirements. Her classes are strong and intense with a focus on breath and presence in the body and mind.
Anna De Sousa
Anna discovered yoga during her last year of uni. She decided to learn more about yoga and became a certified Yoga Teacher(200HR). Anna is a fun and energetic teacher who instantly makes you feel welcomed and relaxed through her friendly approach. Originally from Spain, Anna has also lived in Paris and now is in love with London!
the founders
Nick Higgins and Max Henderson
A former Schoolteacher and Management Consultant, founded Hotpod Yoga in 2013. They were not part of the 1% who regularly practiced yoga; they were of the other 99% who simply needed to clear their over-stimulated minds, work off their hangovers and open up their bodies after a hard day at work. Max and Nick started Hotpod Yoga to supercharge the yoga experience and take that experience out to the masses.