Hotpod Yoga
London | Dulwich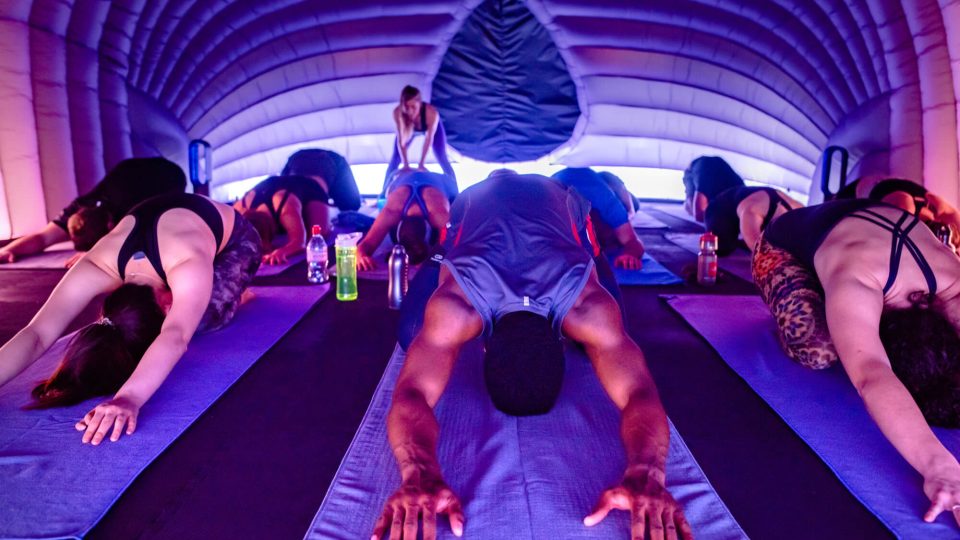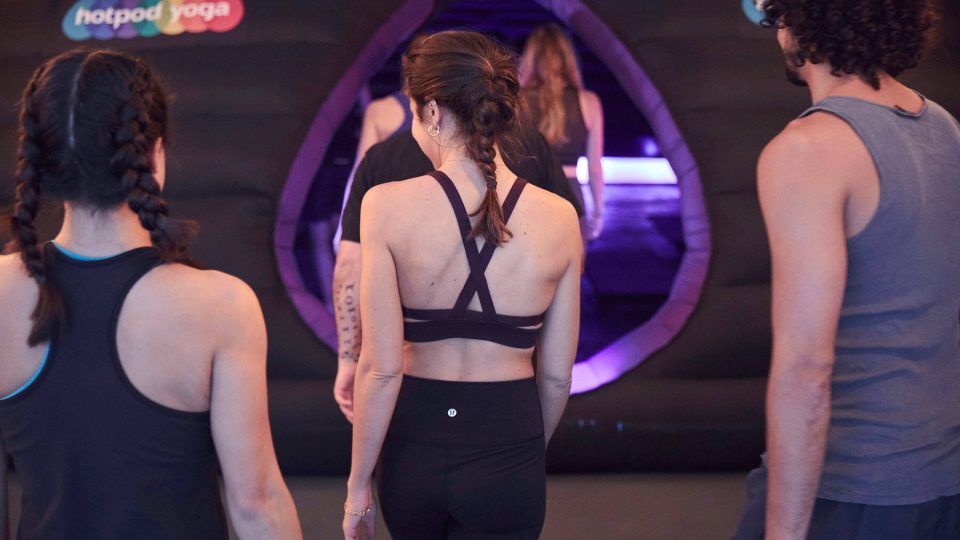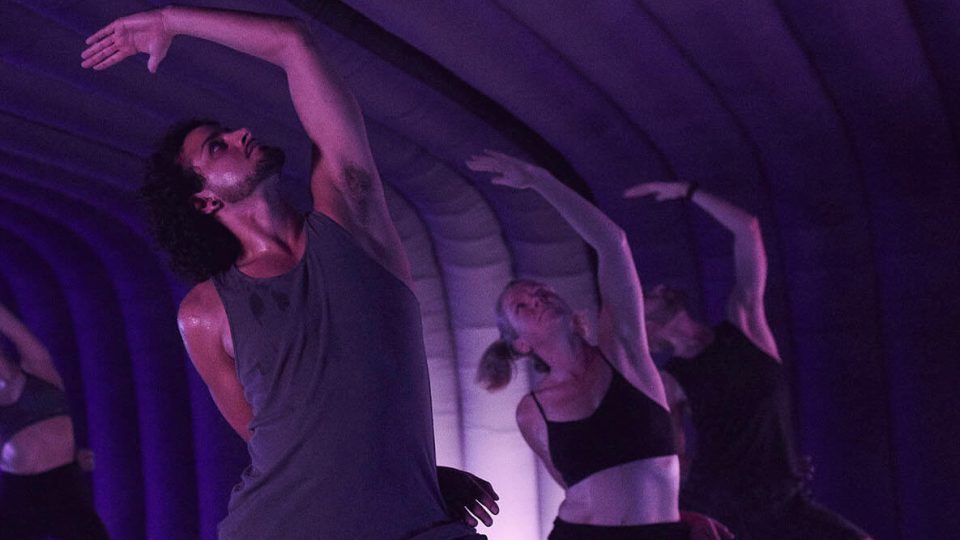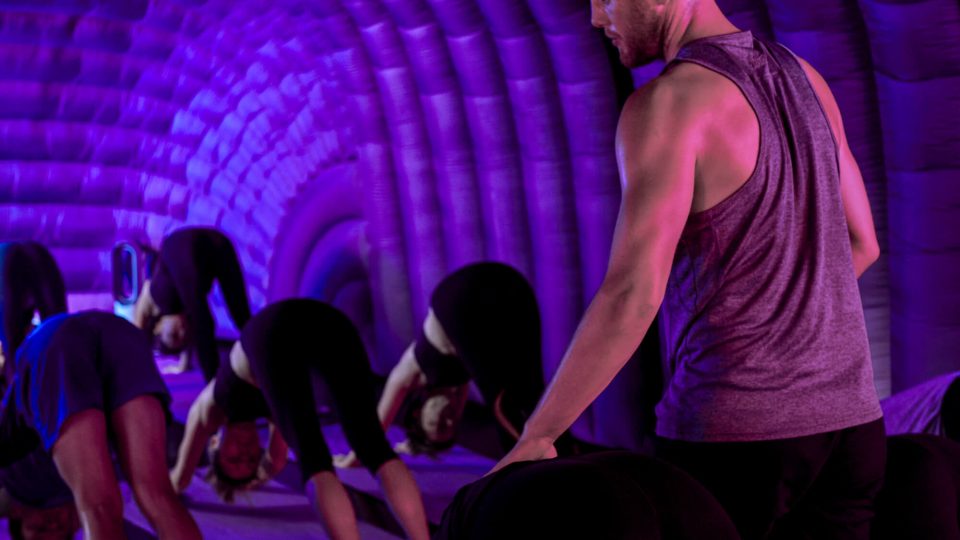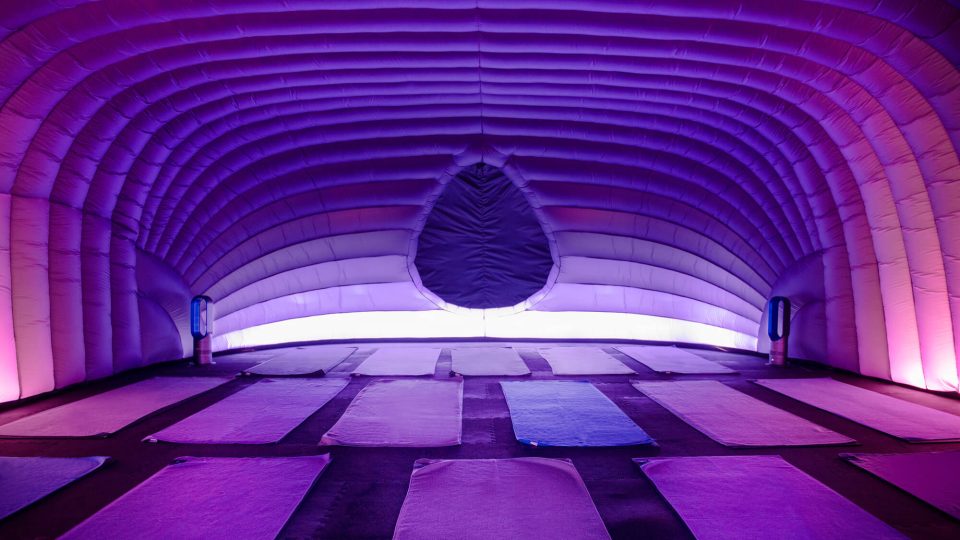 While our studio is temporarily closed as a result of COVID-19 restrictions, we're coming to you with live online classes for you to stream at home. For class times and more, take a look at the studio schedule above, then book your spot.
We are monitoring the latest government advice and will reopen as soon as possible to do so. Keep an eye on our social media pages for further updates, and don't hesitate to get in touch if you have any questions or concerns.
20 person classes
Vinyasa flow
37 degrees
All levels welcome
find

us

13-19 Croxted Road, Unit 3, London, London, SE21 8SZ, GB
Colly
Drew has practised yoga for the last five years as a recovery tool for a busy sports schedule – he's a passionate long distance runner and regularly plays five-a-side football. Having taken a break from working in the music industry last year, he took the plunge in joining Hotpod's intensive teacher training course. He's excited to teach classes that will both be a physical work-out and a chance to explore the many effects yoga can have mentally.
Kristen Wilson
Kristen first tried yoga over 10 years ago, and fell in love with how it made her feel both mentally and physically. As an A&E nurse working full-time, she is well aware of how stressful life can be and how important it is to take time out of our busy days to breathe, slow down and relax. She completed her teacher training with Hotpod Yoga and is grateful to be able to share the practice of yoga with others.
Alex Grimshaw
Alex started dancing before she could walk. Her fascination with the arts became her career as an adult and she went on to perform in numerous musicals and other theatrical productions. After being out of the theatre industry for a year Alex Needing something new to sink her teeth into and found the fitness industry. She now specialised in teaching Hot and Power Yoga, Pole Fitness, Barre and anything else that uses dance based techniques. She is excited to share her passion and energy with you.
Lindsey Huebner
Lindsey hails from Canada and when she's not flowing with you in the Pod, she can be found at the theatre or wrapped around a cuppa. As a new teacher to HPY, Lindsey cannot wait to be part of this beautiful community.
Nataliya Potopalska
Nataliya had her first meeting with yoga in early 2000 as part of a recovery program in her elite orienteering career. Practising yoga on and off helped her heal her body and she soon realised that she wanted to share this amazing practice with others. In 2016 Nataliya trained as a Hot Power Yoga teacher. Her passion is to bring health and well-being through yoga, in balanced and fun way. Despite a sport background, she loves yoga being a non-competitive activity available for everyone – no matter their age, fitness level or shape.
Jofie Trythall
From a young age, yoga has been Jofie's place to re-connect, especially later in city life. Over the years Jofie's practice has become deeply healing both physically and mentally, nourishing her and giving her confidence and calmness is many aspects of her life. This lead to Jofie furthering her practice and completing her teacher training. She is passionate about creating open, creative and dynamic classes with options to welcome all levels of practice. Her classes focus on finding and creating space, deepening the mind body connection by using some of the fundamentals of ashtanga with breath, gaze and flow.
Lucie Hunn
Lucie initially came to yoga when suffering with mental health issues. Having worked in the fashion industry for six years, she left due to having no work-life balance and feeling exhausted. Yoga helped her to escape the stressful working environment, allowing her to feel balanced and present. She hopes her classes help students to get out of their heads and bring awareness to their bodies thus enabling them to move intuitively, whether it's challenging themselves to push through or taking a step back and moving more slowly and gently.
Natalia Radcliffe
Natalia started practising yoga as a way to heal her injured knees and find balance when working in a high-pressure job in tech. She now teaches yoga in several London locations and is keen to help others discover its physical and emotional benefits. Natalia completed her 250-hour yoga training with Fierce Grace in 2018. When she isn't teaching or practising yoga, she'll probably be found behind the lens of her camera!
Chloé Delanney
Chloé has been practising yoga for several years and completed her 200-hour Teacher Training with Hotpod in 2019. She is passionate about introducing yoga to beginners and making her classes as enjoyable and accessible as possible to people of all abilities. She also loves teaching children and exploring new, creative ways to bring yoga and mindfulness into daily life.
Matt Hudson
The last few years have been transformative for Matt; physically, mentally and spiritually. Yoga is the constant golden thread through this and an important part of daily life. The journey inspired Matt to attend yoga teaching with Hot Pod early in 2019. As a massage therapist and yoga teacher, he loves helping people to reconnect their body and mind whilst building resilience to the ups and downs of life. Expect vibrant flows and a chance to lush out.
Geri Kinde
Geri has a background in gymnastics, which led her to explore yoga. She has been practicing yoga for over 6 years. She wanted to take her yoga practice to the next level and decided to do a 200 hours Vinyasa Flow Teacher Training with HotPod Yoga. Geri brings playfulness to her classes that allows adults to relax and enjoy yoga. Her yoga practice is light hearted, whilst also teaching people to learn and develop their body and mind.
the founders
Nick Higgins and Max Henderson
A former Schoolteacher and Management Consultant, founded Hotpod Yoga in 2013. They were not part of the 1% who regularly practiced yoga; they were of the other 99% who simply needed to clear their over-stimulated minds, work off their hangovers and open up their bodies after a hard day at work. Max and Nick started Hotpod Yoga to supercharge the yoga experience and take that experience out to the masses.