Hotpod Yoga
London | Dulwich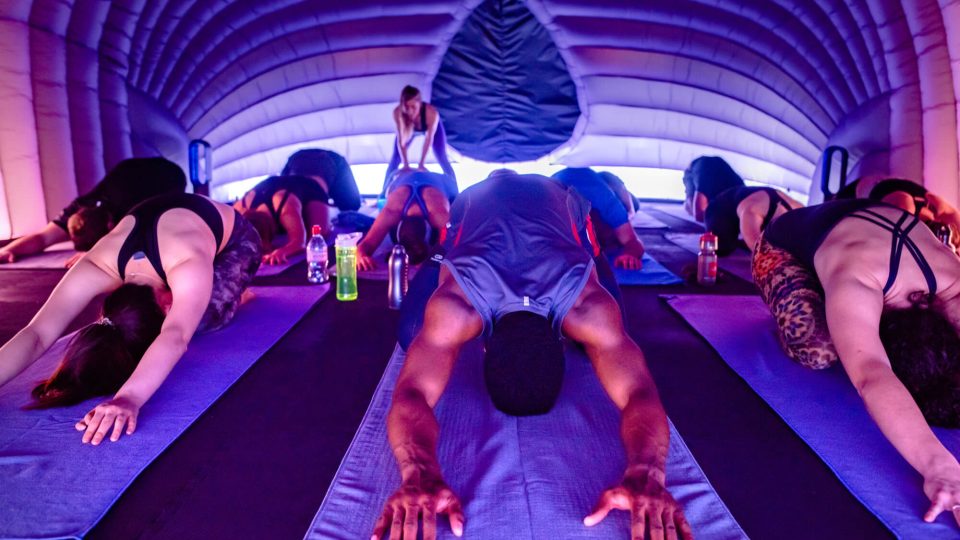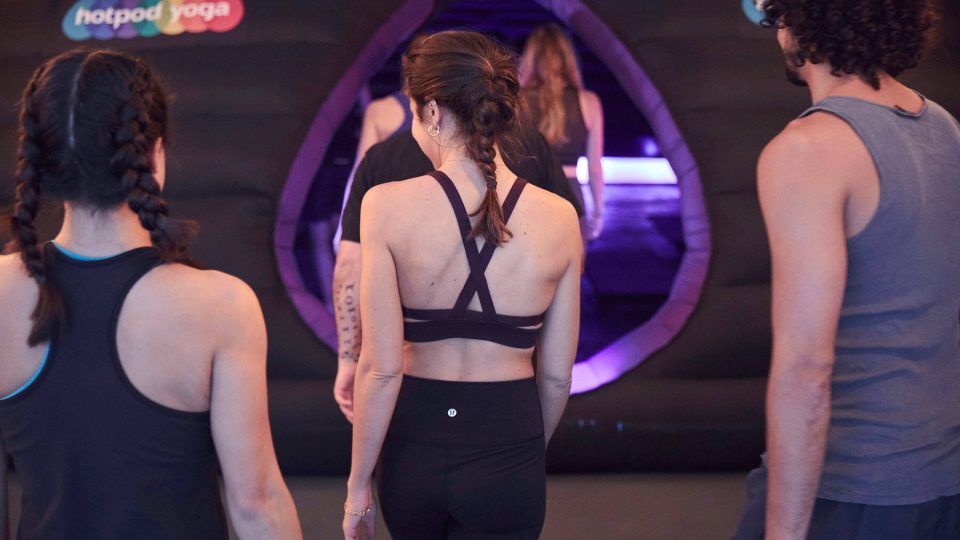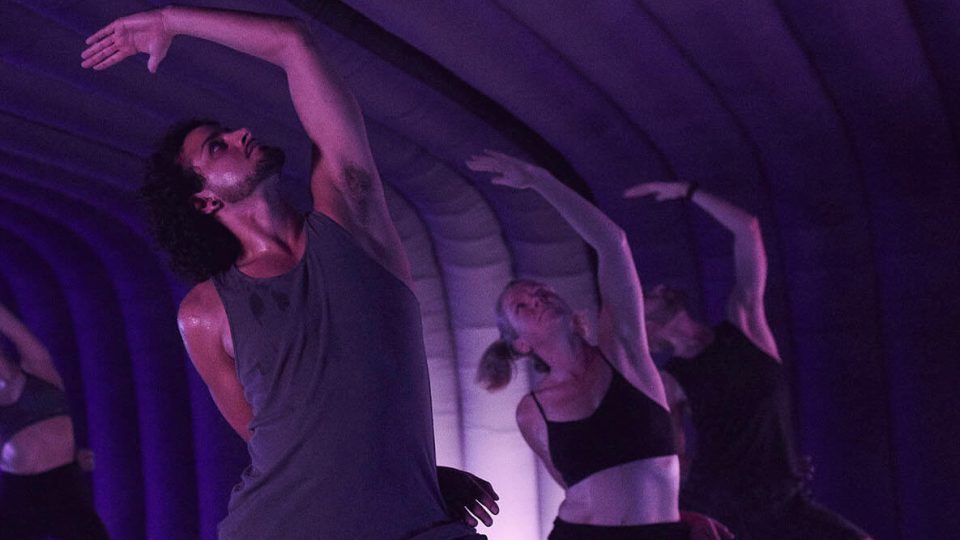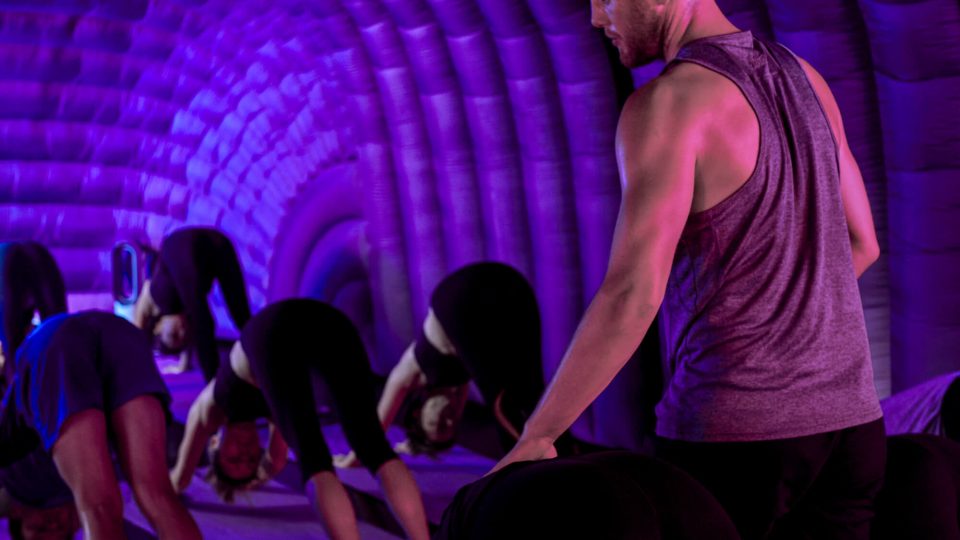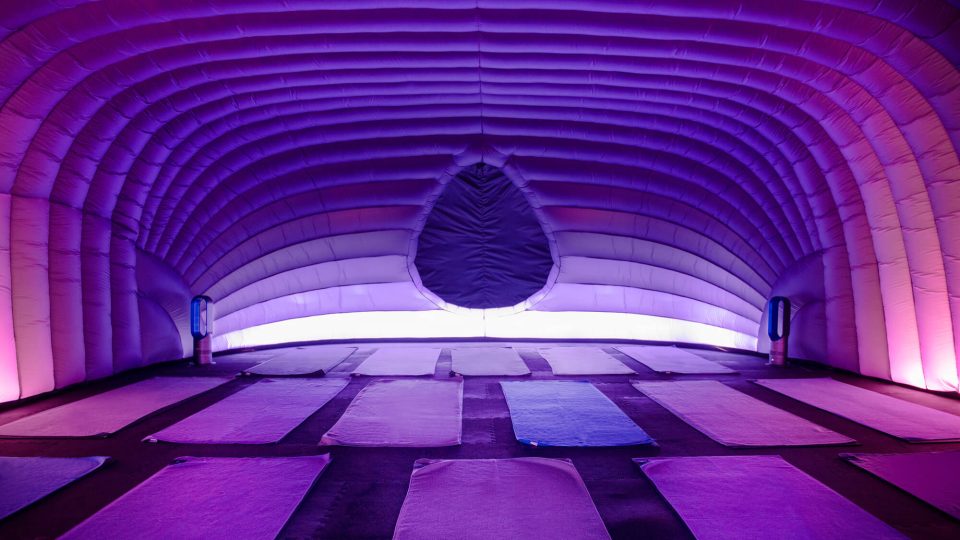 We're Europe's largest yoga business. Since 2013, over 100,000 people have immersed themselves in a Hotpod class at one of our 50+ locations around the world.
You'll stretch further, breathe deeper, sweat harder and melt fully into the Hotpod experience – a balanced flow of active and passive postures, working the body and calming the mind in equal measure. You'll immediately find yourself a million miles away from the every day. Bring water and a towel to enjoy the unique immersion that is a Hotpod Yoga class. To understand it, you've got to experience it
Signature Inflatable Studio
Vinyasa flow
37 degrees
All levels welcome
find

us

13-19 Croxted Road, Unit 3, London, London, SE21 8SZ, GB
Find Us
Our Dulwich studio is located in West Dulwich, on Croxted Road. The nearest train station is West Dulwich.
Colly
As a passionate long distance runner & regular five-a-side footy player, Colly found yoga as a means of recovery for a busy sporting schedule. Having trained with Hot Pod Yoga in 2018, he's now also trained specifically in teaching yoga for sports and to athletes with Manchester United's Sarah Ramsden, as well as developing a strong interest in the role of the breath with his Oxygen Advantage breathwork training. He enjoys challenging, mindful movement to get you out of the head & into the body.
Lindsey H
Lindsey hails from Canada and when she's not flowing with you in the Pod, she can be found at the theatre or wrapped around a cuppa. As a new teacher to HPY, Lindsey cannot wait to be part of this beautiful community.
Nataliya P
Nataliya had her first meeting with yoga in early 2000 as part of a recovery program in her elite orienteering career. Practising yoga on and off helped her heal her body and she soon realised that she wanted to share this amazing practice with others. In 2016 Nataliya trained as a Hot Power Yoga teacher. Her passion is to bring health and well-being through yoga, in balanced and fun way. Despite a sport background, she loves yoga being a non-competitive activity available for everyone – no matter their age, fitness level or shape.
Lucie H
Lucie initially came to yoga when suffering with mental health issues. Having worked in the fashion industry for six years, she left due to having no work-life balance and feeling exhausted. Yoga helped her to escape the stressful working environment, allowing her to feel balanced and present. She hopes her classes help students to get out of their heads and bring awareness to their bodies thus enabling them to move intuitively, whether it's challenging themselves to push through or taking a step back and moving more slowly and gently.
Natalia R
Natalia started practising yoga as a way to heal her injured knees and find balance when working in a high-pressure job in tech. She now teaches yoga in several London locations and is keen to help others discover its physical and emotional benefits. Natalia completed her 250-hour yoga training with Fierce Grace in 2018. When she isn't teaching or practising yoga, she'll probably be found behind the lens of her camera!
Chloé D
Chloé has been practising yoga for several years and completed her 200-hour Teacher Training with Hotpod in 2019. She is passionate about introducing yoga to beginners and making her classes as enjoyable and accessible as possible to people of all abilities. She also loves teaching children and exploring new, creative ways to bring yoga and mindfulness into daily life.
Matt H
The last few years have been transformative for Matt; physically, mentally and spiritually. Yoga is the constant golden thread through this and an important part of daily life. The journey inspired Matt to attend yoga teaching with Hot Pod early in 2019. As a massage therapist and yoga teacher, he loves helping people to reconnect their body and mind whilst building resilience to the ups and downs of life. Expect vibrant flows and a chance to lush out.
Geri K
Geri has a background in gymnastics, which led her to explore yoga. She has been practicing yoga for over 6 years. She wanted to take her yoga practice to the next level and decided to do a 200 hours Vinyasa Flow Teacher Training with HotPod Yoga. Geri brings playfulness to her classes that allows adults to relax and enjoy yoga. Her yoga practice is light hearted, whilst also teaching people to learn and develop their body and mind.
Sarah K
Sarah was introduced to yoga during her time at drama school and found that when things felt hectic, yoga kept her rooted and calm. Sarah encourages lightheartedness throughout practice while always keeping the greater tradition at heart in a practical and relatable way. Sarah believes that absolutely everyone can reap the benefits of strengthening the body and calming the mind through yoga.
Ana C
Ana Maria, originally from the wild windswept West coast of Ireland, is a yogi, traveler, barefoot runner, and clinical massage therapist.
She has a background in fine art, but came to find a true home in the practice of yoga, mindfulness and wellbeing. In 2013 she began teaching yoga while living in her mothers homeland of Guatemala.
Her approach is rooted in a functional movement perspective. Anatomical variations mean that everyone's yoga practice will be as unique as them. She offers options and variations to allow you to find the practice that best suits you each day you show up on your mat.
In this way she invites you to be truly present with your body, in order to strengthen the mind body connection and to build a practice that is nourishing, strengthening and calming for your body, mind and spirit.
She has trained extensively with world renowned teachers Simon Borg-Olivier, Bianca Machliss, Cindy Lee, Anna Ashby and Jo Phee. Ana Maria is so grateful to all of her incredibly knowledgeable teachers.
Jamie R
Through all of life's chaos and challenges, yoga is a place Jamie finds he can always come to when in need of grounding and stillness of the mind. He has been practicing for nearly a decade now and has found a new love in assisting others in discovering their personal path to this accent discipline. He specialises in vinyasa flow yoga with a strong emphasis on the breath and often talks about breathing techniques that can help reduce our levels of stress and anxiety. It doesn't matter if you can't touch your toes, Yoga is so much more than that and is for absolutely everyone. Jamie particularly likes working with beginners and will use language and instruction that is simple to follow making you feel very comfortable and in safe hands.
Hannah J
Following her training as a professional dancer, Hannah completed her Yoga Teacher Training in 2012 after falling in love with the diversity of the practise. Hannah encourages her students to explore both the physical and mental benefits of the practise, to work in the way which feels right for them.
the founders
Nick Higgins and Max Henderson
A former Schoolteacher and Management Consultant, founded Hotpod Yoga in 2013. They were not part of the 1% who regularly practiced yoga; they were of the other 99% who simply needed to clear their over-stimulated minds, work off their hangovers and open up their bodies after a hard day at work. Max and Nick started Hotpod Yoga to supercharge the yoga experience and take that experience out to the masses.