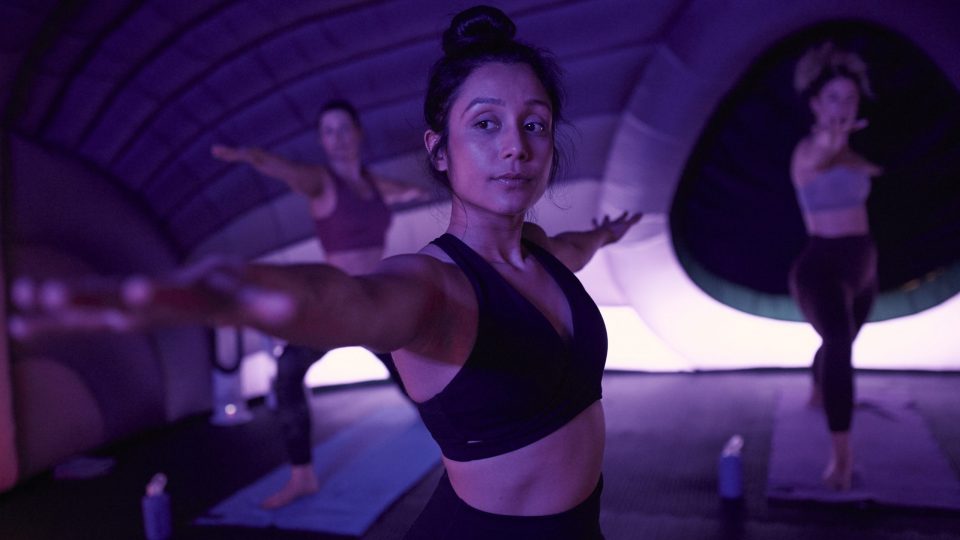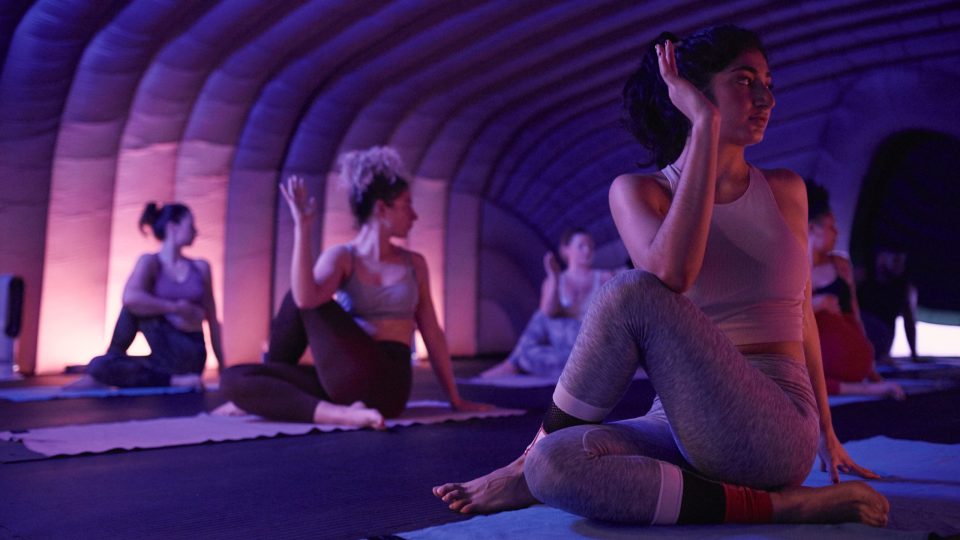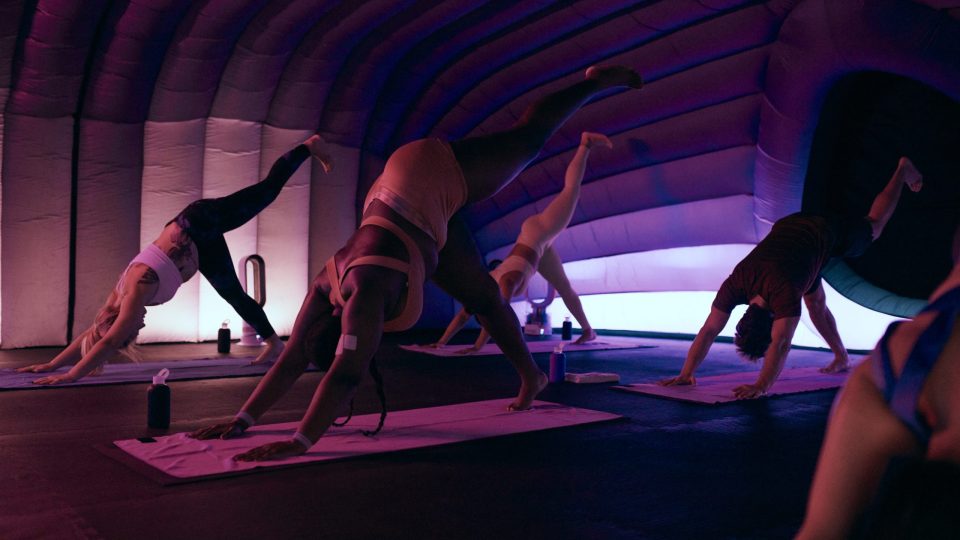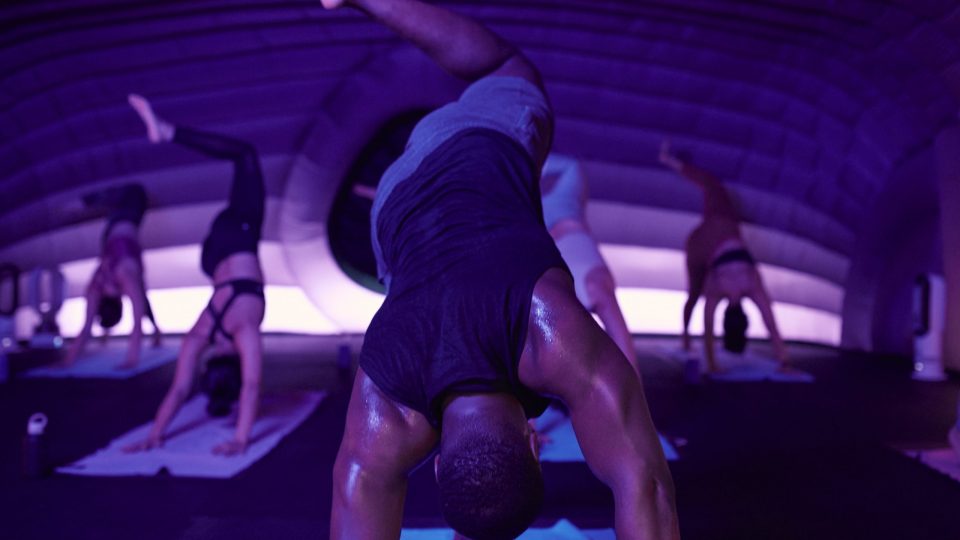 We're Europe's largest yoga business. Since 2013, over 100,000 people have immersed themselves in a Hotpod class at one of our 50+ locations around the world. You'll stretch further, breathe deeper, sweat harder and melt fully into the Hotpod experience – a balanced flow of active and passive postures, working the body and calming the mind in equal measure. For class times and more, take a look at the schedule above, then book your spot.
google
reviews
Read what a few of our happy customers have to say! We'd love it if you could support our studio by leaving a review of your own. Simply click below to share your thoughts with us.
step into our immersive pod
hot yoga in 37 degree heat
move to relaxing beats
filled with calming scents
suitable for all levels
find

us

72, Cheriton High St, Folkestone, CT19 4HF, GB
Natasha
Natasha has practised as a body worker since 1995. Her travels to Australia and Asia in 2000 inspired her to learn yoga, meditation, Thai massage, Indian head massage and reiki. The experience of her first yoga and meditation retreat was truly life changing, this lead her to India exploring many different styles, including studying at the Krishnamacharya Mandiram in Chennai and the Sivananda center in Kerala. On returning to the UK she completed a 500hr teaching diploma with the British Wheel of Yoga. Natasha has been teaching since 2009 and recently trained in yin yoga, she believes yoga is
for everybody and enjoys witnessing positive changes in all those who come to class.
Rachael
Rachael qualified as a yoga teacher in tropical Bali, and is a teacher with a dynamic vinyasa flow style of yoga. Blending elements of breathwork and dharma sequences that encompass backbends, twists, balances and inversions with a focus on alignment and mindful movement. Her fun and welcoming classes offer a graceful yet empowering practice, concluding with a soothing meditation for ultimate relaxation and renewal.
April
April has a gentle teaching style promoting anatomically safe movements for the body and deep breathing to support strength in mind and movement. She encourages listening to your own body and never forcing poses. She believes that yoga has a place in everyone's health and wellbeing practice, even if we just accept the parts that resonate with us the most.
Renata
Vinyasa Flow & Yin RYT200 qualified yoga teacher with a back ground in dance and the healing arts. Renata trained with the School of Sacred Arts in Bali, Indonesia after having practised yoga for some 20 years in London, including hot yoga styles. Yoga has taken her to some of the hottest climates around the globe, teaching in SE Asia and Australia. In addition to teaching yoga she is also a qualified Hypnotherapist with a keen interest in meditation and alternative health. Renata's own yoga practise began over two decades ago in response to a back injury. Through yoga she gained full recovery and has since continued to study the mind-body connection through her own work with self and students. Renata's aim is for students to meet their bodies and explore their own edges on the mat in order to find inner peace and contentment in daily life.
Gemma
Having practiced yoga for over ten years, Gemma recently qualified as a teacher so that she can share her love and passion for yoga with others. Gemma trained in Bali with Cat Kabira, and is qualified to teach Hatha, Vinyasa, and Yin yoga. She particularly enjoys working with the breath to aid alignment and to quieten the mind, and the subtle body energetic systems. Attending her classes will leave you feeling refreshed and restored, and with a sense of inner peace.
Siobhan
Siobhon has been practicing yoga for 15 years and finds this has been a great balance between her job as a freelance make-up artist. She discovered hot yoga about 12 years ago in London and really enjoys the benefits of the heat that you feel when you practice this style of yoga. Three years ago she decided to go to India to do her yoga teacher training and now teaches both Vinyasa and Yin style yogas locally. Her teaching style focuses on being kind to what works for you and your body.
Lara
Lara is a Triyoga Instructor with a 15 year yoga practise and 10 years teaching experience. Lara's style of teaching promotes flexibility and strength with safe body alignment. Her classes provide a challenging dynamic yoga experience to discover a students full potential.
Ruth
Ruth was born and brought up in Folkestone, but spent time away studying, travelling and working. Having made a life changing move from London to India in 2010, she embarked on a career change away from the IT industry to focus on her passion for health and fitness. She completed her yoga teacher training in 2012 and has been enjoying sharing her love for yoga with others ever since. She is also the founder of Hotpod Yoga Folkestone and is extremely happy to be bringing this experience to as many local people as she can, with classes which are challenging but light hearted, welcoming and fun.
the founder
Ruth Preston
Ruth was born and brought up in Folkestone, but spent time away studying, travelling and working. Having lived in India for the past 7 years, Ruth returned to Folkestone in 2017 with the ambition to set up her own business. Having enjoyed yoga for a while, she fell in love with Hotpod Yoga due to the pod environment, bringing her a whole new world of comfort, focus and calm.