Hotpod Yoga
Johannesburg – Linden Studio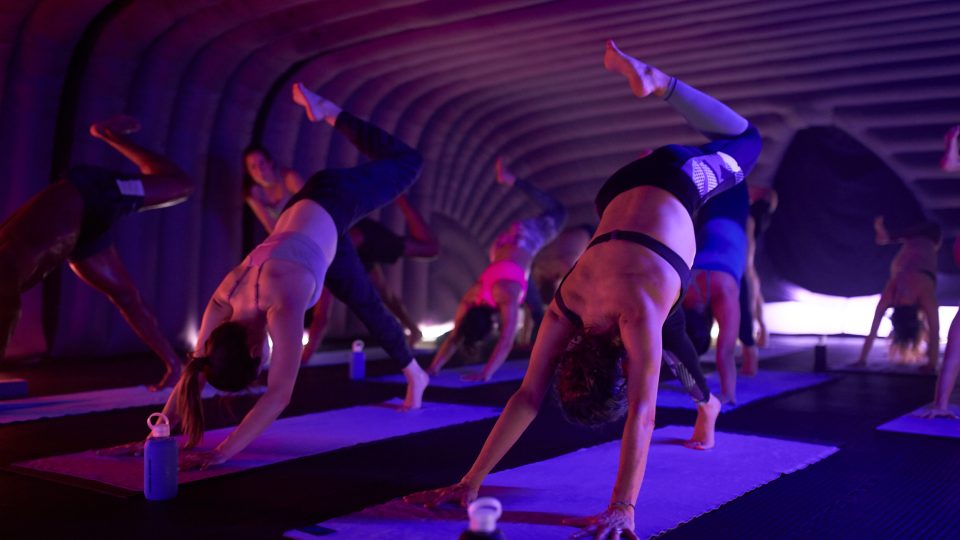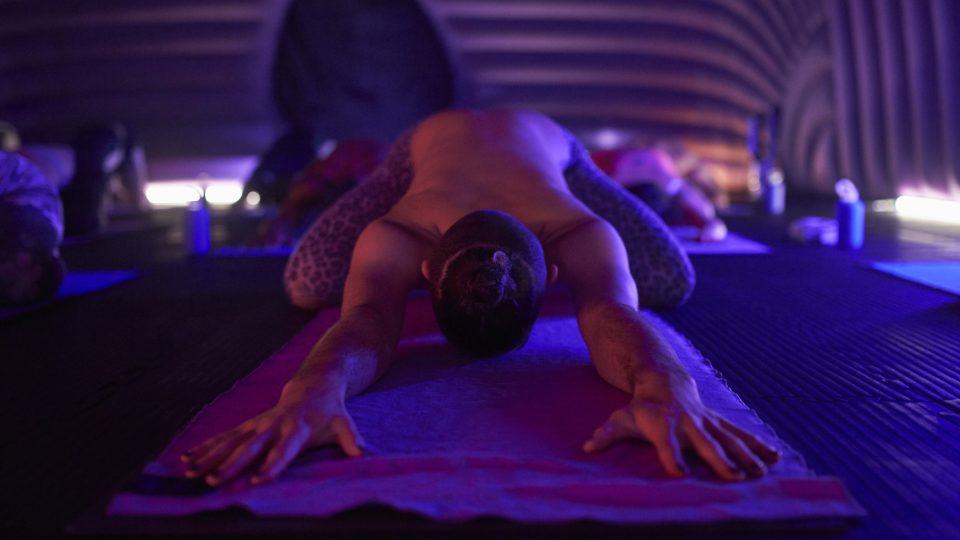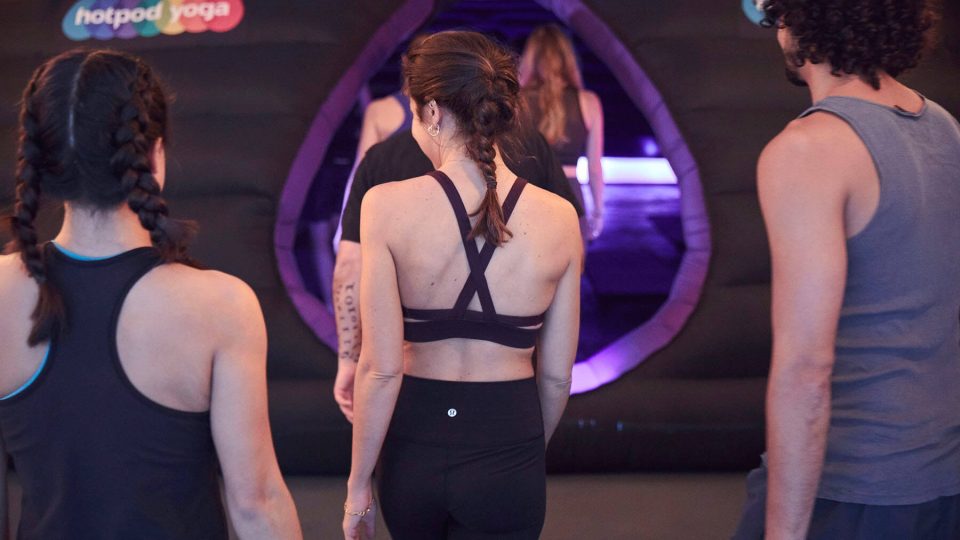 We're Europe's largest yoga business. Since 2013, over 100,000 people have immersed themselves in a Hotpod class at one of our 50+ locations around the world. You'll stretch further, breathe deeper, sweat harder and melt fully into the Hotpod experience – a balanced flow of active and passive postures, working the body and calming the mind in equal measure. You'll immediately find yourself a million miles away from the every day. Bring water and a towel to enjoy the unique immersion that is a Hotpod Yoga class. To understand it, you've got to experience it.
Alongside our in-studio classes, you can also book a live streamed class online. For class times and more, take a look at the studio schedule above, then book your spot.
Signature Inflatable Studio
Vinyasa flow
37 degrees
All levels welcome
find

us

66 6th St, Linden, Randburg, Gauteng, 2104, ZA
Dani Blanchard
Dani strives to get students to explore the way she does with strong and experimental classes that are each unique. You will learn to move in very different ways in her class – it's a dance with your body, rather than just movement – with exciting sequencing and room to challenge yourself. And work up a good sweat!
Ivana Sertic
Ivana is a human, habitual tea drinker, heart-on-her-sleeve kind of woman and now Hotpod Yoga instructor! She first stepped onto her mat in 2015 and has pretty much never left. She recently completed her teacher training in 2019 through Yoga Warrior, so is a passionate new teacher with bubbleloads of energy.
Her style is deeply influenced by both Iyengar and Vinyasa, and as such her classes are grounded in stamina and strength both from a physical and mental perspective. Her aim is to create a safe and non-competitive space for all students to explore and most importantly enjoy their practice, which will consist of creative sequencing, intentional breathwork and hands-on assists.
Lucy Gemmell
Lucy is a full on Jozi-girl who is only just stumbling upon what it means to be a conscious human being. She completed her first yoga certification (Ashtanga Vinyasa Flow 200h YTT) in 2015 in Nicaragua, with a second certification (Vinyasa 200h YTT) in Johannesburg with Tegan B Yoga in 2017. She then went on to complete her third certification (50h YTT) in Budokon Yoga and in 2019 she completed a Yin YTT along with a diploma in Thai Yoga Massage. She now brings that vibrant energy to teach at Hotpod Yoga!
​
Genna Pearson
Genna has been practicing yoga since 2005, and brings a diverse background of training to her classes. Having qualified in 2008 with a hatha vinyasa 200hr training course, she has taken a roundabout way to teaching, by climbing up mountains and running in extreme races, not to mention racking up some hours driving a desk.
She is well placed to know the benefits of yoga in enhancing sporting performance, while it restores the weary worker. She believes in it so much she bought the franchise!
Her classes will challenge you yet leave you feeling revitalised.
Kirsty Rae
Kirsty's classes offer sequences with variations for all levels. Her ultimate intention is to allow students to experience a quiet place of stillness and the benefits of living in the moment, leaving them feeling calm yet energised.
Maz Skinner
Maz found their feet on the ground when they found yoga! "My mind used to occupy my attention 24/7, then I found yoga and discovered a deep sense of calm, stillness and awareness. I found my anxiety levels decreased significantly." They quickly became committed to a strong and regular yoga practise and completed their first teacher's training course with internationally acclaimed Ashtanga teacher Caroline Klebl in 2007 and completed a course in Vinyasa Flow Yoga in 2010 at Living Yoga.
Maz's classes are strong and push you to find your own personal edge, leaving you feeling grounded, refreshed and energized.
They are also a Kids Yoga Teacher and Massage Therapist.
Kath Shone
Kath is a homegrown Jozi teacher known for invigorating sessions and juicy tunes. It was in 2008 that Kath first arrived on a yoga mat. It was love at first Down Dog! During those first final resting poses she had a feeling that this could be a long term thing. 8 Years into her (still delicious) love affair Kath decided to embark on her teacher training at Rosebank's Yoga Warrior. Now she's here bringing her years of practice and teaching experience to you in the Jozi pod!
the founders
Genna and John
Genna & John are now the driving force behind growing Hotpod Yoga in Johannesburg & South Africa, and are responsible for looking after the franchise business and brand locally. Genna (Genevieve) has been an avid yogi since 2005 and always knew one day her passion would become her mainstay. She comes from a Business and Commercial background, running her own consultancy since 2008, and took over her first yoga studio (Yoga Warrior) in 2016. It was when she was looking to broaden the service offering that she came across Hotpod Yoga in Linden,and acquired the business in January 2018, with her husband and business partner John. John, through his wife and business partner Genna, came into yoga fairly recently but is already noticing physical and mental changes that are improving his well-being. In joining forces with Genna in the Hotpod Yoga business, he is using his engineering background to manage the technical and strategic aspects of the Hotpod business.