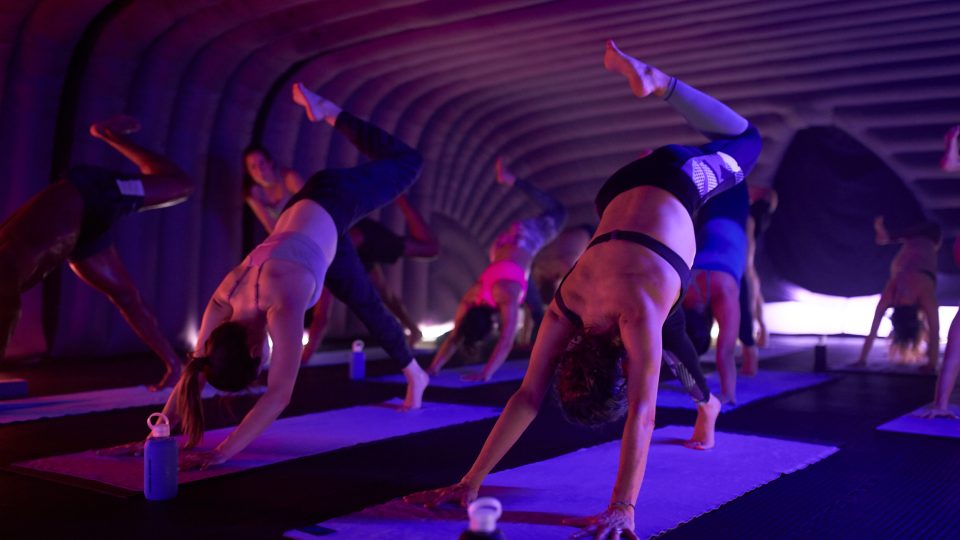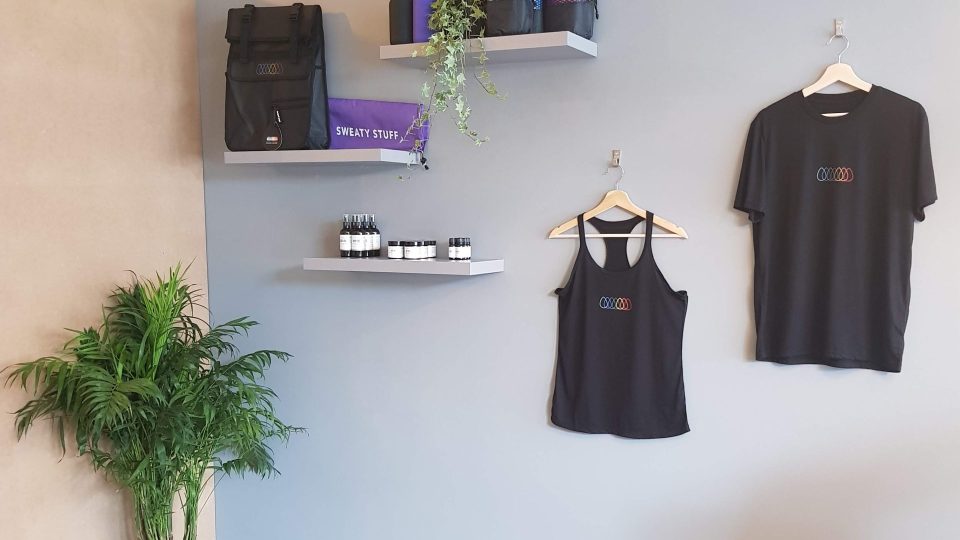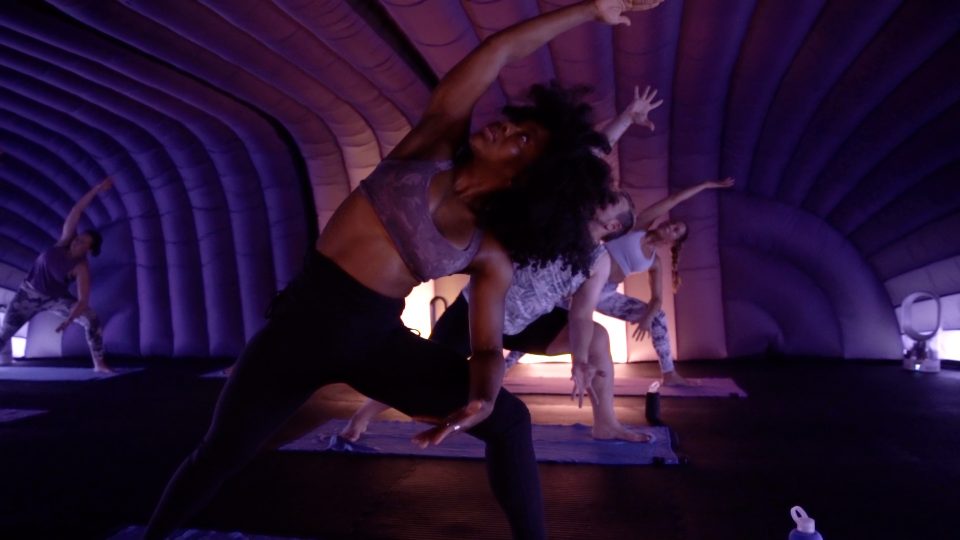 We're Europe's largest yoga business. Since 2013, over 100,000 people have immersed themselves in a Hotpod class at one of our 50+ locations around the world. We first landed in Porto in 2019.
Join us at our  studio for yoga in its most potent form. You'll stretch further, breathe deeper, sweat harder and melt fully into the Hotpod experience – a balanced flow of active and passive postures, working the body and calming the mind in equal measure. You'll step into our 20 person pod and immediately find yourself a million miles away from the every day. Bring water and a towel to enjoy the unique immersion that is a Hotpod Yoga class. To understand it, you've got to experience it
google
reviews
Read what a few of our happy customers have to say! We'd love it if you could support our studio by leaving a review of your own. Simply click below to share your thoughts with us.
step into our immersive pod
hot yoga in 37 degree heat
move to relaxing beats
filled with calming scents
suitable for all levels
find

us

Av. Comendador Ferreira de Matos 688 Matosinhos, Porto, PT, 4450-121, PT
João Rocha (English & Portuguese)
Born and raised in Porto, João started teaching in 2020 and has been sharing the practice of Yoga since. With a passion for blending ancient Yogic wisdom with a contemporary understanding of the body, João focuses on creating well-rounded and enjoyable classes. Drawing inspiration from diverse movement modalities, João teaches in a non-dogmatic manner that invites students to explore and embrace the practice with joy.
Micaela Nortadas (English & Portuguese)
Originally from Lisbon, Micaela started as a children's yoga teacher in 2013. In 2020, she moved to Porto and started to teach adults as well as pregnant women. Her classes are focused on bringing good energy to the room, building confidence and strength to her students, always having fun at the same time. As she did ballet for 15 years, conscious movement and breath awareness are her main ingredients to make sure that you have the tools to apply what is practiced on the mat into your lives.
Cristiana Gonçalves (English & Portuguese)
As a finance professional, Cristiana found herself battling stress. Seeking balance, she turned to yoga and quickly experienced the benefits of the practice. Motivated by her own journey, she became a yoga teacher to help people integrating a mind-body connection into their daily lives.
Dance has always been a passion for Cristiana, and she discovered a similar connection between movement, fluidity, and breathing through her yoga practice.
In her classes, Cristiana prioritizes alignment, fluid movement, strength, and flexibility. Regardless of your background or experience level in yoga, her classes offer a welcoming and supportive environment for all.
Tina Bozic (English only)
Drawing from different traditions, Tina focuses on developing functional strength and flexibility while encouraging students to use their body/breath awareness to stay connected to the present moment.
Ana Dias (English & Portuguese)
Ana has always been passionate for movement since she can remember and yoga had that perfect mix of discipline and freedom to move at our own pace.
Originally from Porto, she moved to London to further her training in contemporary dance and it was through a dance injury that yoga came into Ana's life. It ended up being not only a key component to her physical rehabilitation but also brought so much needed mental balance to a life of constant change and challenges.
Ana's classes focus on the conscious use of the breath to inform movement. Her aim is to help students build their body awareness, through intelligent alignment that considers different body structures and not one size fits all. Offering a welcoming, non dogmatic and light hearted teaching approach to vinyasa flow, Ana facilitates a safe space where you can try new things and be playful.
Benedita Santos (English & Portuguese)
Sandra Gaio (English & Portuguese)
When Sandra was twelve years old she dreamed of becoming an acupuncturist as well as a Yoga instructor, like her mother and grandmother. Now she is realising her dream, helping others and spending her free time with the love of her life – Sushi (her dog).
Karen Gonçalves (English only)
the founder
Karen Gonçalves
Karen was born in South Africa and has since lived in 5 countries over 3 continents. After living the corporate London lifestyle for many years, she decided to relocate to Portugal with her husband in search of a quieter life. Upon discovering that no studios offered hot yoga in Porto, she decided to combine her love of yoga with her business background and launch the second Hotpod Yoga in Portugal.