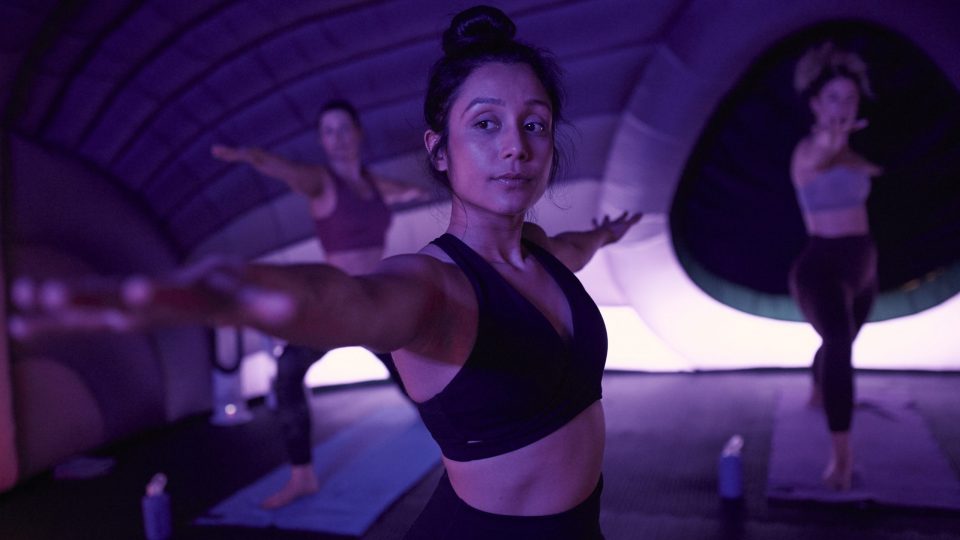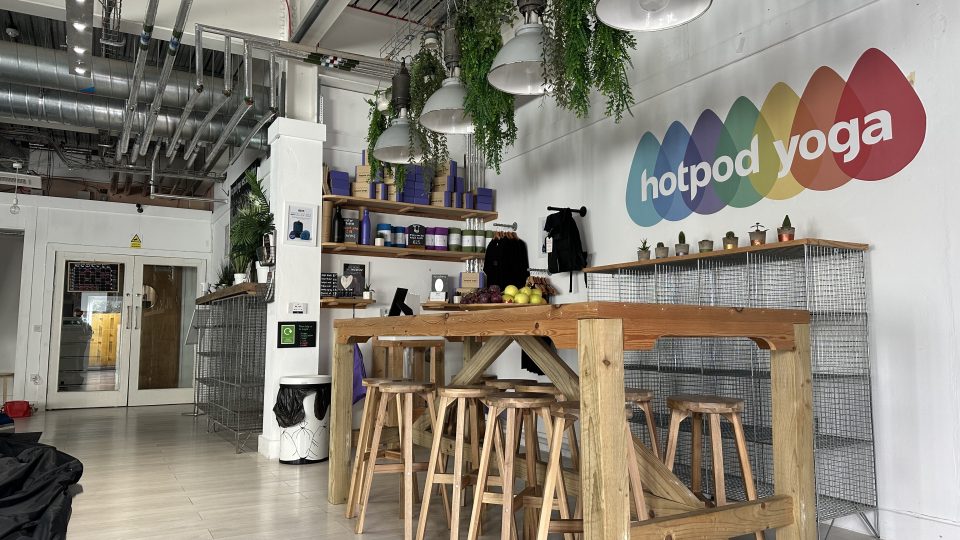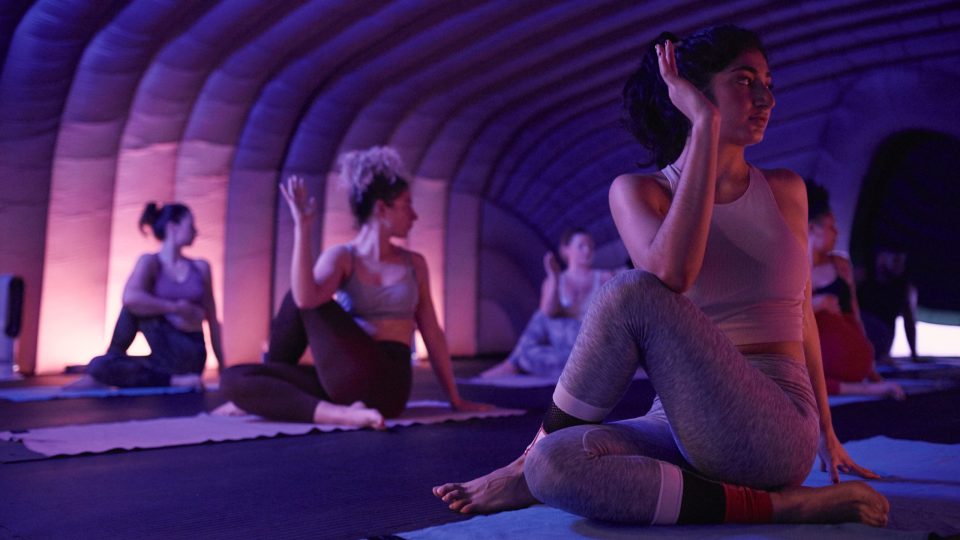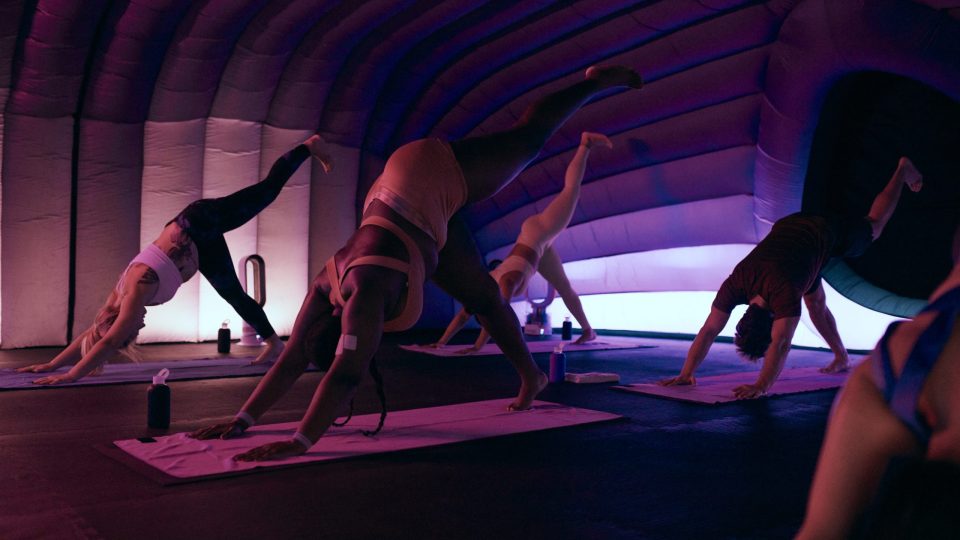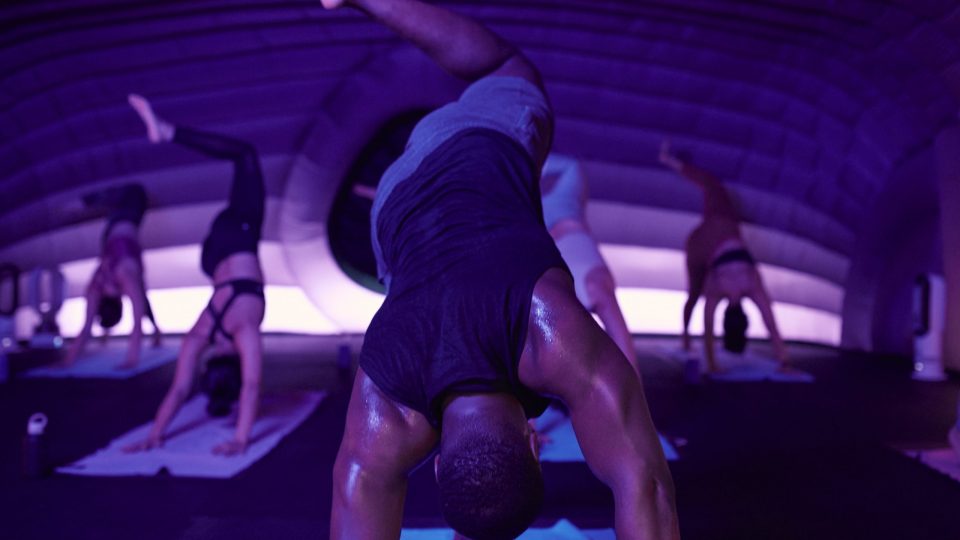 Tucked away in the corner of the busy Roko reception, this climate controlled oasis of calm and tranquillity was converted from a  children's nursery back in 2017.  Retaining many of its functional features, we stripped back the studio space to create an open plan area with an industrial feel.  Light and airy, with a central table area where we hang out and chat, the studio is brought alive by an abundance of greenery.  We have use of the numerous Roko shower and bathroom facilities, however you don't have to be a member of Roko to visit us.
google
reviews
Read what a few of our happy customers have to say! We'd love it if you could support our studio by leaving a review of your own. Simply click below to share your thoughts with us.
Changing

Parking

Showers

Mats
step into our immersive pod
hot yoga in 37 degree heat
move to relaxing beats
filled with calming scents
suitable for all levels
find

us

Roko Health Club, 442 Wilford Ln, West Bridgford, Nottingham, Nottinghamshire, NG2 7RN, GB
Sarah Harrison
Sarah has been hooked on hot since her first visit to Bikram in 2001. She loves the strength, power and the total body and mind workout that hot yoga brings. Her classes are strong and dynamic with a clear focus on anatomy, movement and helping to understand your body in the context of the shapes we create.
Amanda Kiani
Having worked in pharmaceutical sales It was during a year out in Australia that Amanda was first introduced to yoga. Having always felt fitness was all about high impact, she began to love the feeling yoga gave her. After returning to the UK she continued her yoga journey with relaxing Hatha classes. A friend then introduced her to Hotpod in 2016 and she was hooked, as the heat helped her body release deeper into postures and the Vinyasa style energised her.
Vicki Green
After years of competitive team sports and teaching pole fitness, Vicki attended a yoga class with the intention of increasing her flexibility, and the rest is history. For Vicki, yoga provides balance within a busy life and promotes a mindfulness that can be taken off the mat. Join Vicki in the pod to balance a strong flow with a light hearted approach.
Georgina Smith
George first found yoga whilst travelling to Sri Lanka 2011. She experimented with a variety of styles before finding the perfect practice that focused on strength and flexibility. George likes to challenge with dynamic flows, delivered with the soothing manner of her compassionate and peaceful nature.
Gemma Louella Wallis
Gemma Louella has always been active and into sports, but once trying yoga it just stuck. That moment when she could calm her busy mind and become present, it evolved into more then just physical exercise. Her teaching style is motivational, dynamic, with clear instruction and a down to earth attitude.
Gemma Gretton
Gemma first tried hotpod in 2016 and has been a regular in the pod ever since. She loves the combination of being physically challenged but in a way that also calms the mind. Gemma's classes are strong and fun so that each class provides the right amount of challenge and leaves you feeling refreshed and energised.
James Cordin
Discovering yoga during A Levels, James to this day, hasn't found a style he didn't love. However, since finding Hotpod in 2016, the heat and the flow of the pod has been his go-to vibe. Loving both the physical and mentally transformative aspects of yoga James' classes are strong yet mindful connecting you back to your body and best self.
Jess Barge
Having started yoga as an teenager, Jess wants nothing more than to give others the opportunity to feel the light, space and benfits from a strong yoga practice. Her classes are all about the end relax, but you're going to have fun working hard to enjoy it!
Kully Sandhu
Kully started yoga in 2015 after many years of being unable to train due to knee and shoulder injuries. She quickly got the bug for hot yoga and now inspires others to achieve their goals, whether it is to touch your toes or touch your soul.
Nicole Windle
Nicole discovered yoga as a teenager, mainly to stretch for her dance competitions. She has always been into sports and fitness so she loves the energy that hot yoga brings. Her classes are dynamic but grounding, and she is a keen advocate of the mental and physical benefits that yoga can bring.
the founder
Sarah Harrison
Sarah settled in the East Midlands in 2002, having followed a career in sales and business development which took her around the UK and Europe. Having discovered her love of hot yoga in the late 90s it was only as she hit her 40s, disenchanted with corporate life and unfulfilled by her career, that she decided to follow her dream and pursue a path of teaching and building her own yoga business. Sarah was introduced to Hotpod Yoga by Siobhan who started Hotpod in Solihull. Having trained together Sarah watched with interest from the side lines as Hotpod Yoga Solihull flourished, and 9 months later she opened HPYNotts across two Nottinghamshire centres, 20 miles apart – Long Bennington & West Bridgford.