Our new workshops allow you to deepen your practice, whether that means looking at specific poses or body parts in more detail, strengthening your foundations, or developing skills to enrich your life outside of your yoga practice.
How to book
To book one of our workshops, select the studio you'd like to attend and purchase a "Studio Workshop Class Pass" from that studio page. Then book the workshop via the class schedule of the same studio.
If you have any trouble booking, just email us at [email protected] and we'll get you booked in.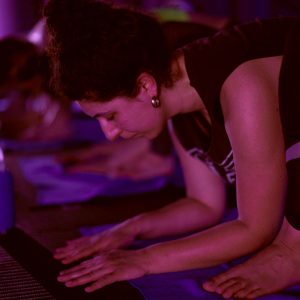 Happy Hips
Give your hips some TLC with this body part focused workshop. You'll sink deeper into the hips through postures designed to relieve stiffness and tension while building strength.
Sunday 1 March 2020 | 1 – 3pm
London Studios | Brixton, Hackney and Notting Hill