Our new series of live online workshops is designed to help you deepen your practice straight from your living room, whether that means looking at specific poses or body parts in more detail, strengthening your foundations, or working into more advanced techniques.
How to book
To book one of our live online yoga workshops, head to the studio page for any of our London studios, and purchase a Live Online Workshop Class Pass.
You'll then be able to book the workshop directly from the studio schedule page – but please note, booking only opens one hour before the workshop begins.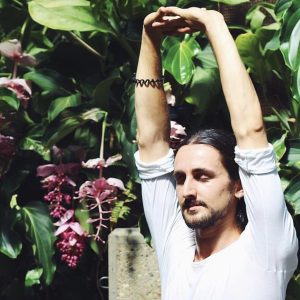 Yoga for Sleep
This workshop is designed to create stillness in the mind and encourage a state of restfulness. We'll start with a nourishing and nurturing 45-minute flow, incorporating breath retention and moments of pause. Once we've created space in the body, we'll move to an introduction to the practice of Yoga Nidra, and explore this state of near-sleep.
Saturday, 23 May
2:00-3:30pm
Georgie Baba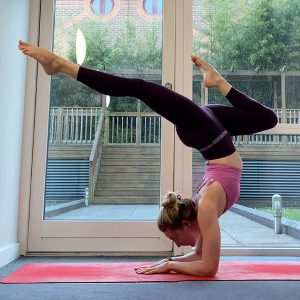 Inversions Workshop
Inversions can be scary but so fun and rewarding! In this workshop we will explore shoulder stands, crow, headstands and forearm stands. All you need is a chair, or low table to pop your feet on, access to a wall and a sense of adventure.
Saturday, 30 May
2:00-3:30pm
Alex Grimshaw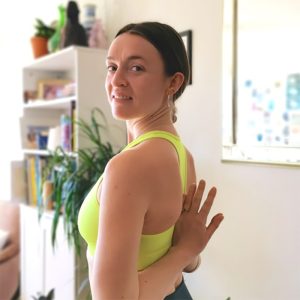 Tension Relief Workshop
This workshop will give your shoulders, neck and upper back a real treat. Jofie will lead you through a creative flow to unwind tension in the neck, back and shoulders through mindful movement and attention to breath, finishing with some restorative postures and relaxation. You'll need a block, strap and a blanket or towel.
Saturday, 6 June
2:00-3:30pm
Jofie Trythall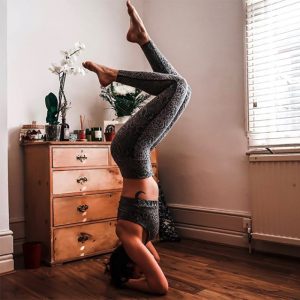 Headstand Workshop
Always wanted to do a headstand? Now's your chance! We'll warm up with a grounding yoga sequence, then break down various techniques and modifications to transition safely into headstand, with a focus on building confidence. There will be lots of demonstrations, with plenty of opportunities to ask questions, and we'll wind down with a gentle stretch and relaxation.
Saturday, 13 June
2:00-3:30pm
Anna de Sousa