Our new series of live online workshops is designed to help you deepen your practice straight from your living room, whether that means looking at specific poses or body parts in more detail, strengthening your foundations, or working into more advanced techniques.
How to book
To book one of our live online yoga workshops, head to the studio page for any of our London studios, and purchase a Live Online Workshop Class Pass.
You'll then be able to book the workshop directly from the studio schedule page – but please note, booking only opens one hour before the workshop begins.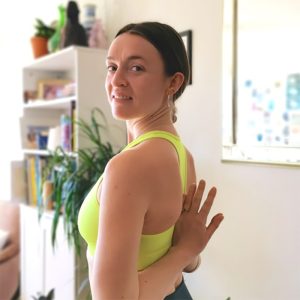 Tension Relief Workshop
This workshop will give your shoulders, neck and upper back a real treat. Jofie will lead you through a creative flow to unwind tension in the neck, back and shoulders through mindful movement and attention to breath, finishing with some restorative postures and relaxation. You'll need a block, strap and a blanket or towel.
Saturday, 6 June
2:00-3:30pm
Jofie Trythall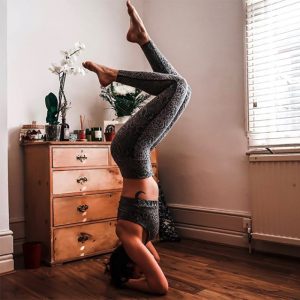 Headstand Workshop
Always wanted to do a headstand? Now's your chance! We'll warm up with a grounding yoga sequence, then break down various techniques and modifications to transition safely into headstand, with a focus on building confidence. There will be lots of demonstrations, with plenty of opportunities to ask questions, and we'll wind down with a gentle stretch and relaxation.
Saturday, 13 June
2:00-3:30pm
Anna de Sousa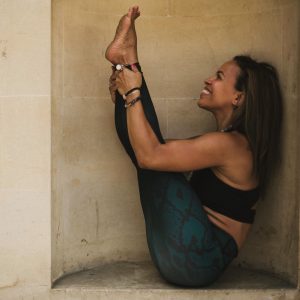 Core Activation Workshop
Having a strong core results in improved posture, reduced risk of back injury, as well as enormously affecting your yoga practice.  During the workshop we will fire up and ignite the core, look at how we use the breath for abdominal strength, and identify key movements that activate different parts of our abdominal muscles, so that you can practice many of them independently – with hacks for including some of them in daily life! Get ready to activate!
Saturday, 20 June
2:00-3:30pm
Zaz Grumbar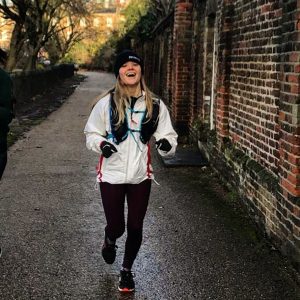 Yoga for Runners Workshop
Whatever your level and experience of running, discover how yoga can be the perfect way to boost your performance and prevent injury. The workshop will begin by exploring how breath can be used for improved focus and for injury prevention, followed by a dynamic warm up routine to prep key muscles. We'll look at which yoga postures can be practiced as part of strength and conditioning, before finishing off with deep stretches ideal for your post-run cool down and for keeping DOMS (delayed onset muscle soreness) at bay.
Saturday, 27 June
2:00-3:30pm
Sarah Jane Green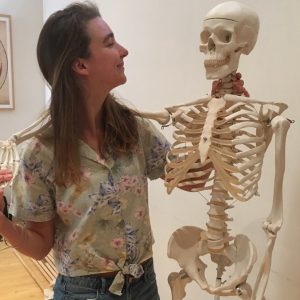 Myofascial Release Workshop
What is Fascia, and more importantly, how can we keep it healthy?  This is a fantastic workshop if you have even the smallest curiosity about our system of fascial tissue. Michelle will discuss what exactly fascia is and guide us through different yoga postures with this as the focus. Designed for all levels, from qualified yoga teachers to complete beginners with body awareness and anatomy curiosities.
Saturday, 4 July
2:00-3:30pm
Michelle Ocean