Hotpod Yoga
London | Brixton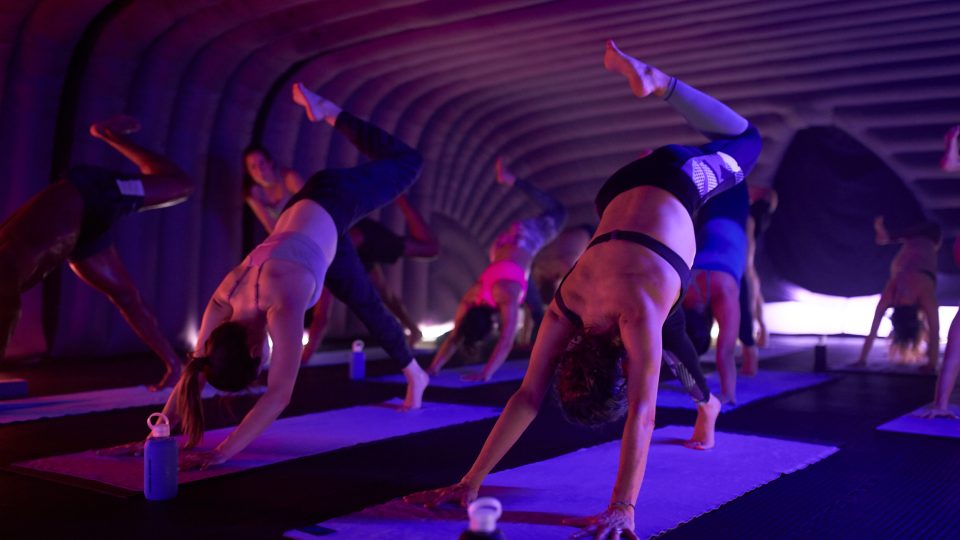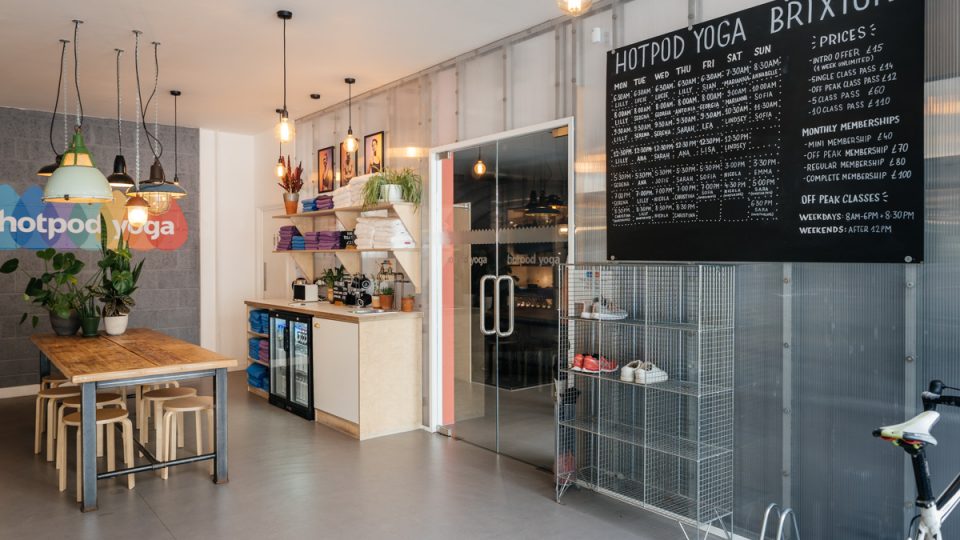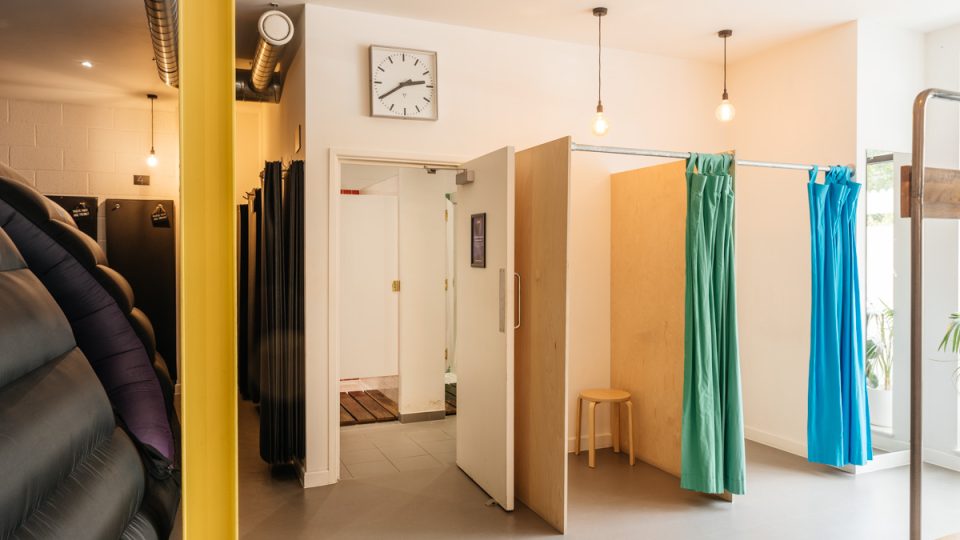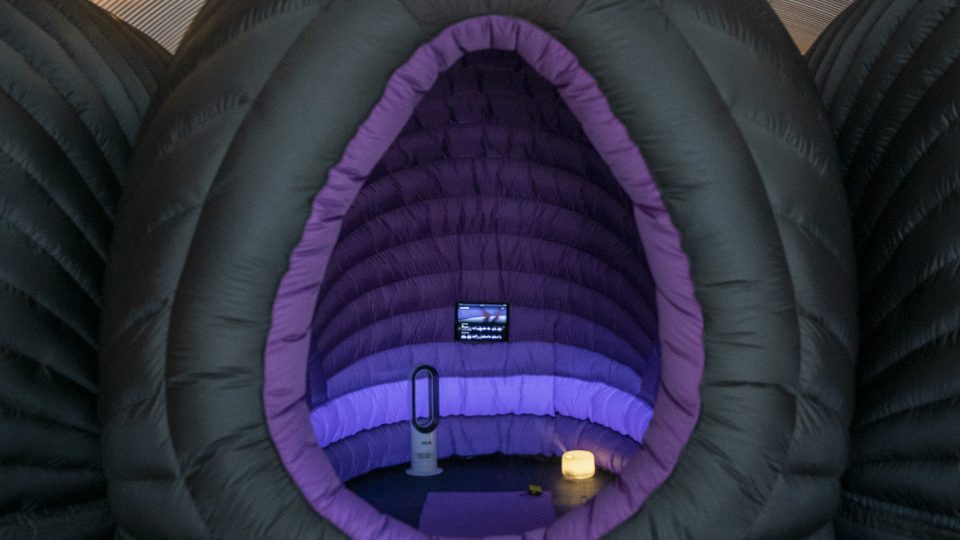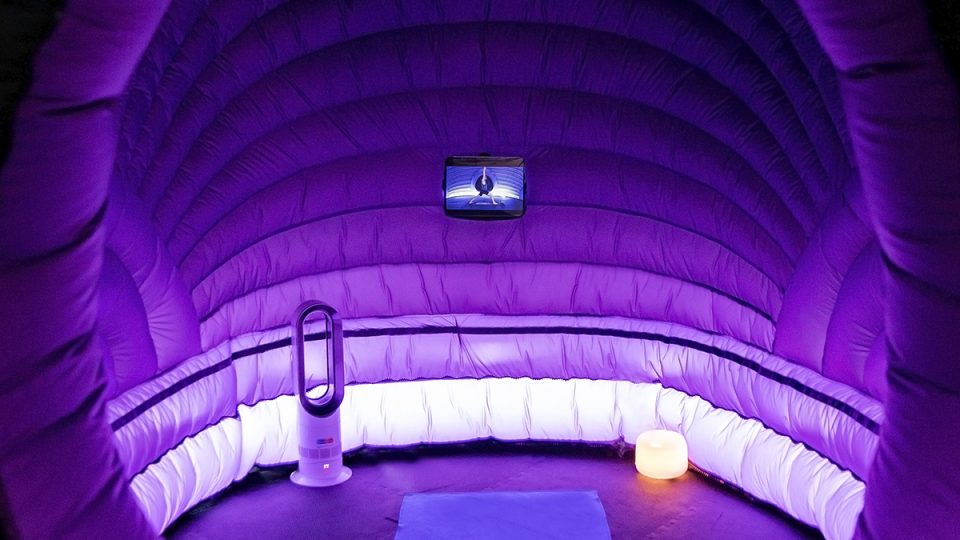 Hotpod Yoga Brixton will be reopening on 14 September, with a reduced pod capacity allowing for 2m space between customers and a more personalised, boutique-style instruction. Alongside group classes, we will also be offering Minipod Flows in our brand new Minipods.
While the studio remains closed, you can book a live streamed class online. For class times and more, take a look at the studio schedule above, then book your spot.
Signature Inflatable Studio
Vinyasa flow
37 degrees
All levels welcome
find

us

40 St Matthew's Road, Brixton, London, SW2 1NL, GB
Sian Goff
Siân is a trained actor, singer and dancer. She began her yoga practice at drama school where she quickly began to feel the benefits of the practice not only in strengthening and conditioning the body but also in calming the mind. She was inspired to train as a teacher and completed her 200hr training in March 2013.
Lilly Richardson
Lilly has been practicing Yoga since she was 15 years old. After qualifying as a Yoga Alliance Certified Teacher in June 2012, she began specialising in Vinyasa Flow, along with a combination of yoga previously studied. Lilly believes your yoga practise is a constant process of self study and learning, and there is always more you can achieve!
Georgia Broaders
Georgia has been practicing yoga since the age of 17. Having worked in the busy fashion industry she realised the more she practiced yoga that this was what she wanted to do, so she signed up for her 200hr teacher training. Georgia's teaching weaves different disciplines into a creative flow designed to deepen the mind body connection. With focus on breath awareness, alignment and fluidity of movement, her classes are challenging and adaptable to all levels. Georgia keeps things fun with a sense of exploration and humour.
Sarah Eckersley
Sarah is a qualified power and vinyasa yoga teacher. After working in the corporate world for five years she left her job to become a full time yoga instructor in the hope of bringing both yogis and non-yogis a way of adding some me-time into their busy schedules. Her classes are dynamic, ensuring a full body work out yet suitable for all levels. She ensures everyone leaves feeling uplifted yet totally relaxed.
Serena Louth
For Serena, yoga has always been an escape; a way of slowing down and finding a place of calm and she came to teaching hoping to share that with others. Her approach to teaching is all about helping people cultivate more self-love and a general sense of wellbeing. By focusing on how your practice feels, rather than looks, she believes you can learn huge amounts about your body, breath and mind.
Colly
Drew has practised yoga for the last five years as a recovery tool for a busy sports schedule – he's a passionate long distance runner and regularly plays five-a-side football. Having taken a break from working in the music industry last year, he took the plunge in joining Hotpod's intensive teacher training course. He's excited to teach classes that will both be a physical work-out and a chance to explore the many effects yoga can have mentally.
Emma Pereira
Emma completed her yoga teacher training with Hotpod in 2018. Emma is passionate about helping everyone feel good through movement, while having fun in the process! Her classes will challenge you physically but are always upbeat and full of smiles, with no doubt you'll leave feeling refreshed and rested.
Ana Conneely
Ana Maria, originally from the wild windswept West coast of Ireland, is a yogi, traveller, barefoot runner and massage therapist. In 2013 she completed her training and began teaching yoga in Guatemala and has since made her home in London teaching yoga here since 2015. She believes that strengthening the mind-body connection through yoga is the ultimate healing system for bringing good health and wellbeing.
Kristen Wilson
Kristen first tried yoga over 10 years ago, and fell in love with how it made her feel both mentally and physically. As an A&E nurse working full-time, she is well aware of how stressful life can be and how important it is to take time out of our busy days to breathe, slow down and relax. She completed her teacher training with Hotpod Yoga and is grateful to be able to share the practice of yoga with others.
Nicola London
Nicola trained as a professional dancer and turned to yoga during her final year, originally to gain more strength and flexibility. Soon, yoga became a necessity for both her body and mind. Nicola found that yoga challenged her to be in the present moment as well as to be conscious of her physical and mental surroundings and also the boundaries of her body and mind. Her classes are creative and unique, exploring the ebbs and flows of breath and movement from the very subtle to the most expressive.
Sara Potter
Sara began practicing yoga 8 years ago initially as a form of recovery from long distance running. It didn't take her long to notice the mental and physical benefits on and off the mat and has yoga to thank for helping her to stay grounded despite what surprises life has thrown at her over the years. Sara loves a challenge and tries to incorporate this into her teaching. Her classes aim to help others explore and reconnect with their bodies.
Malwina Koska
Malwina fell in love with yoga from a young age, using it as the perfect balance practice to her other passions: snowboarding and surfing. She completed her yoga teacher training in 2016 and she specialises in dynamic Vinyasa practice. Also a certified mindfulness teacher, she likes to emphasise the mind and body connection and is particularly interested in the ways of incorporating mindfulness into everyday life.
Christina Irena
Christina started her yoga journey 4 years ago. Always having a passion for the health and fitness industry Christina was instantly hooked by the practice and amazed by the therapeutic benefits that it had on both her body and mind. As an ex dancer Christina had developed a spinal and hip injury which cleared up as a result of her newly emerging passion for yoga.
Fast forward 4 years and Christina is now a Vinyasa yoga teacher who values the internal and external health benefits of the practice designed for optimal health. Christina promotes balance throughout her classes and sees yoga as a way to not only align, lengthen and strengthen the body but also to calm, restore and relax the mind.
Christina has a wonderful sense of rhythm which she has taken from her dancing background and natural movement ability. Christina draws on her knowledge of anatomy and alignment as well as mindfulness and breath work throughout her classes. Christina puts these elements into practice within the HotPod flows, allowing students to enter a therapeutic and meditative state.
Sofia Panas O'Brien
For Sofia yoga has always been a place to reconnect and find some calm in a frantic world. Having originally started the practice at university, Sofia then continued to practice on her travels, studying in India and teaching in Colombia before returning to London to share her practice. She endeavours to provide a safe, nurturing and welcoming space for all to explore their body-mind connection and to feel yoga's incredible benefits.
Marianna Azzurro
Italian born, Marianna is an experienced Hot Yoga, Pilates, Barre Instructor and Ayurvedic deep tissue massage therapist and reiki practitioner based in London. She is trained in Power Yoga from Baron Baptiste and Ana Forrest School with one of the few gurus in Europe who helped her achieve a great knowledge of human anatomy as well as assisting and preventing injuries. Marianna is also trained in Yin Yoga having studied Sarah Power's method which includes Buddhist meditation, Chinese medicine and psychology.
Sarah Bradbury
After working on cruise ships as a singer/dancer and acting in Off Broadway theatre in New york, Sarah moved back to London and signed a record deal to be the front woman of a new rock band. She started doing yoga around the same time as a way of de stressing and keeping fit. She first started with Bikram but eventually fell in love with the Vinyasa yoga style, doing her teacher training In Clapham with Dylan Ayaloo. Yoga has completely changed her life and she looks forward to sharing it with you.
Lindsey Huebner
Lindsey hails from Canada and when she's not flowing with you in the Pod, she can be found at the theatre or wrapped around a cuppa. As a new teacher to HPY, Lindsey cannot wait to be part of this beautiful community.
Jofie Trythall
From a young age, yoga has been Jofie's place to re-connect, especially later in city life. Over the years Jofie's practice has become deeply healing both physically and mentally, nourishing her and giving her confidence and calmness is many aspects of her life. This lead to Jofie furthering her practice and completing her teacher training. She is passionate about creating open, creative and dynamic classes with options to welcome all levels of practice. Her classes focus on finding and creating space, deepening the mind body connection by using some of the fundamentals of ashtanga with breath, gaze and flow.
the founders
Nick Higgins and Max Henderson
A former Schoolteacher and Management Consultant, founded Hotpod Yoga in 2013. They were not part of the 1% who regularly practiced yoga; they were of the other 99% who simply needed to clear their over-stimulated minds, work off their hangovers and open up their bodies after a hard day at work. Max and Nick started Hotpod Yoga to supercharge the yoga experience and take that experience out to the masses.