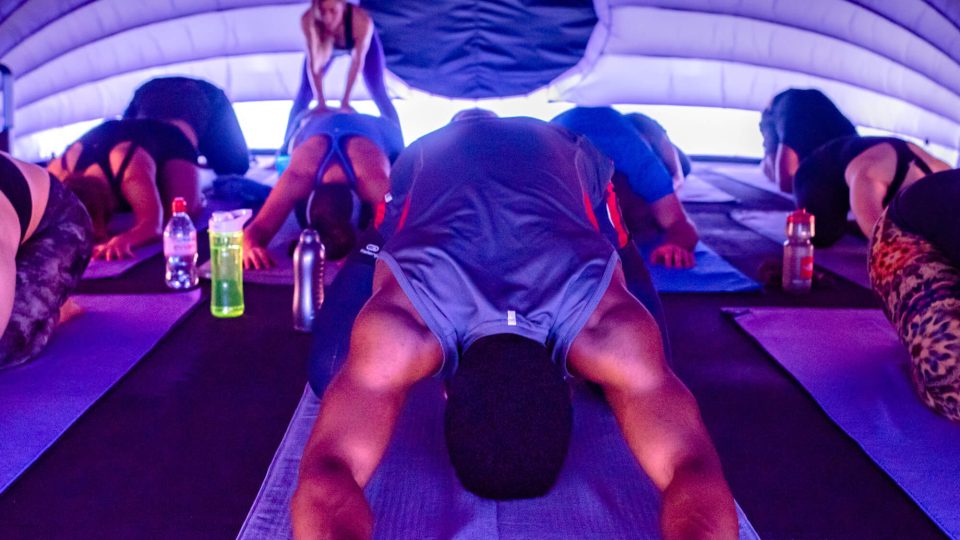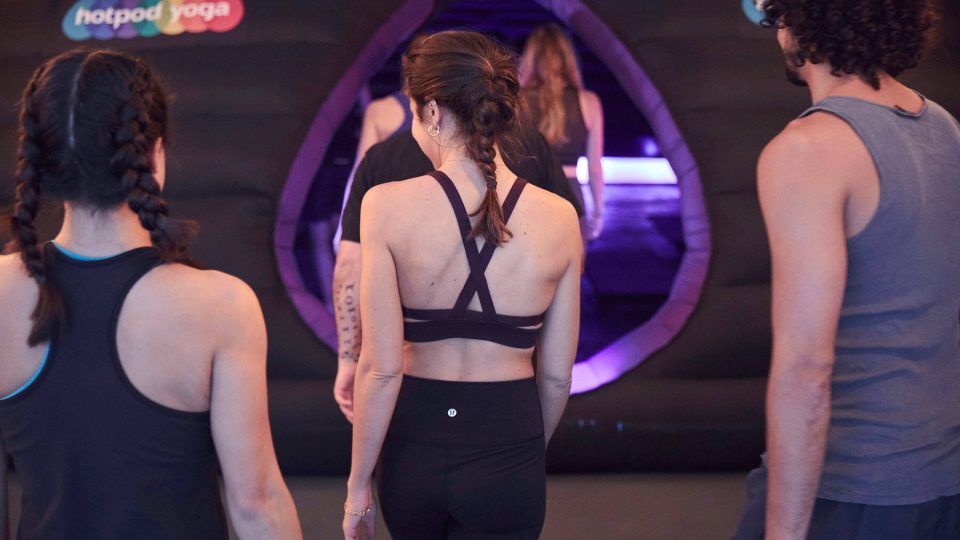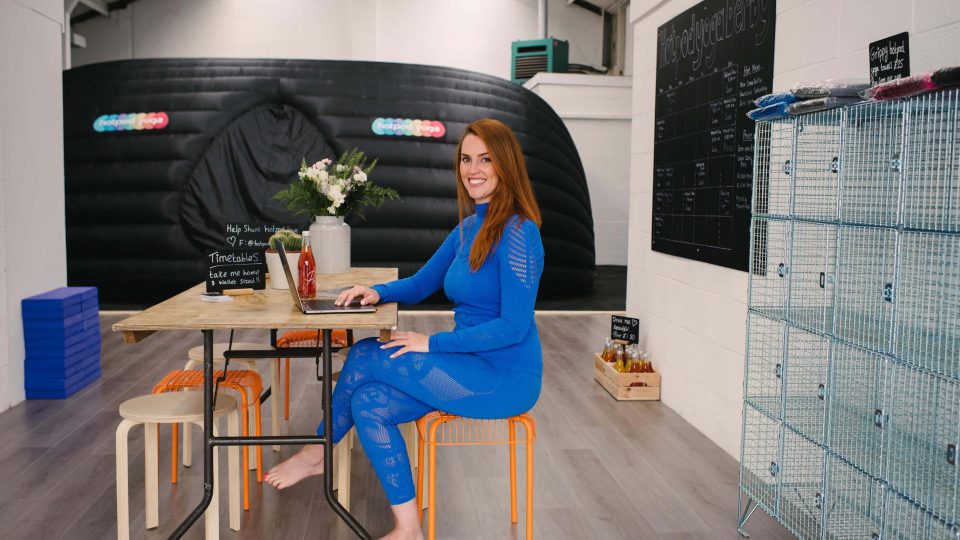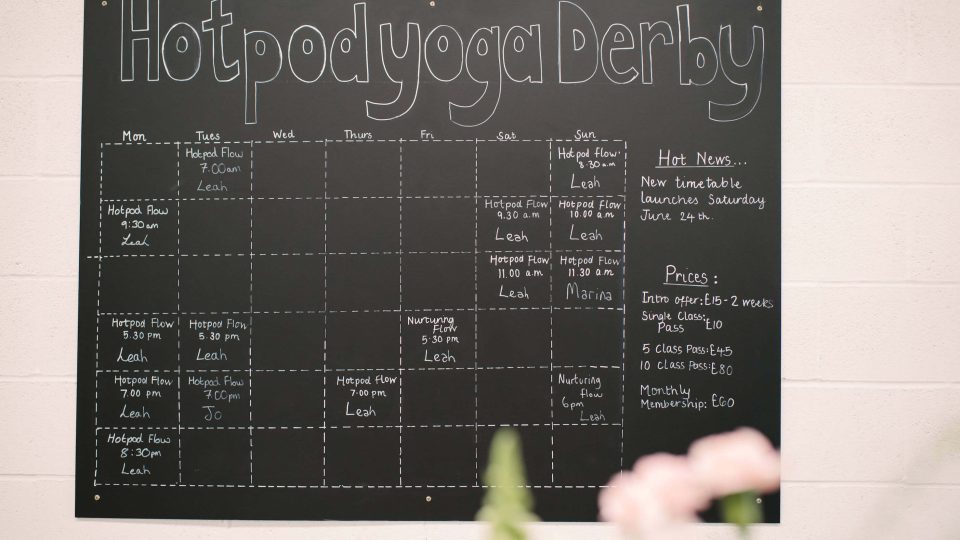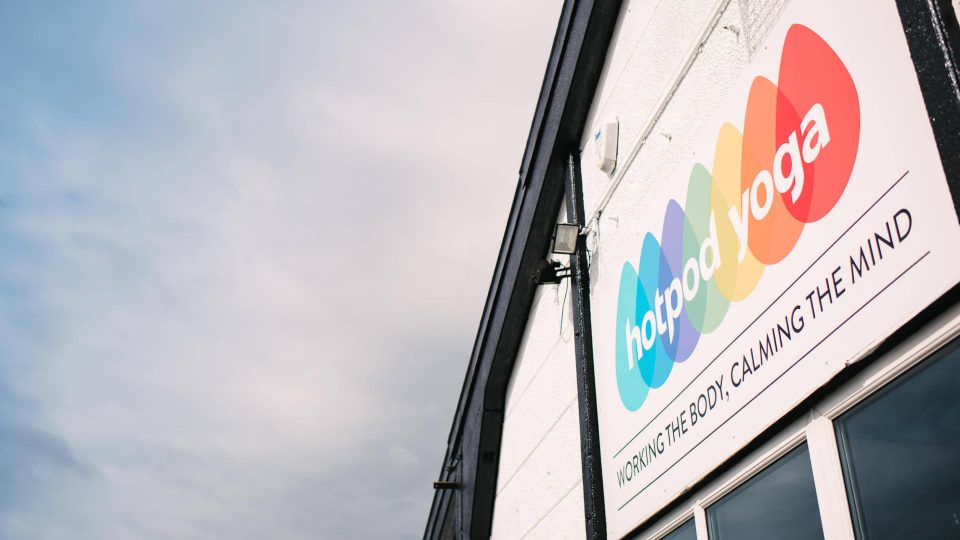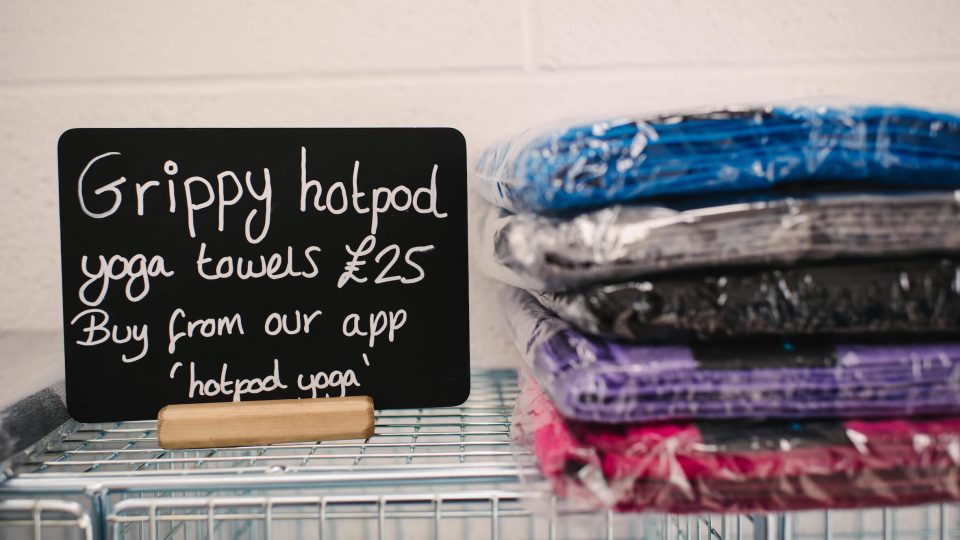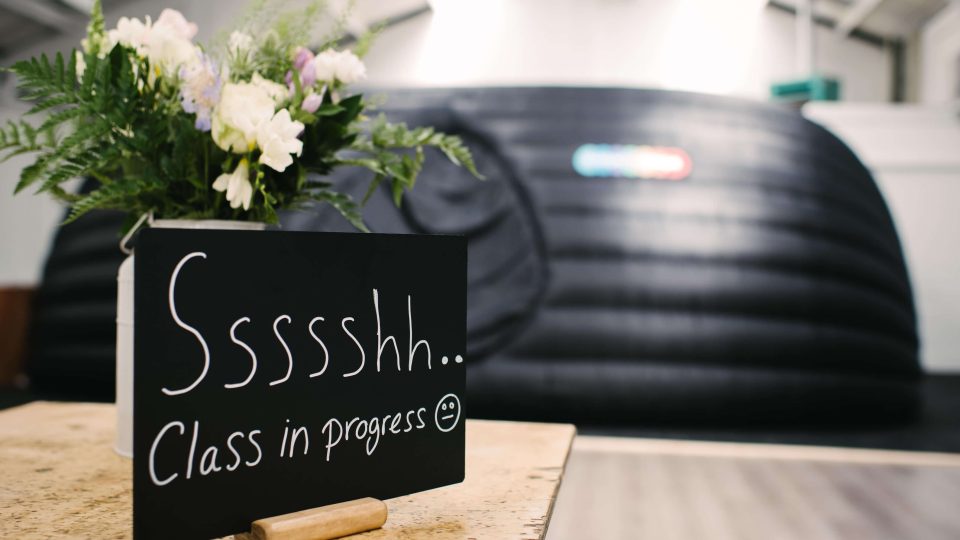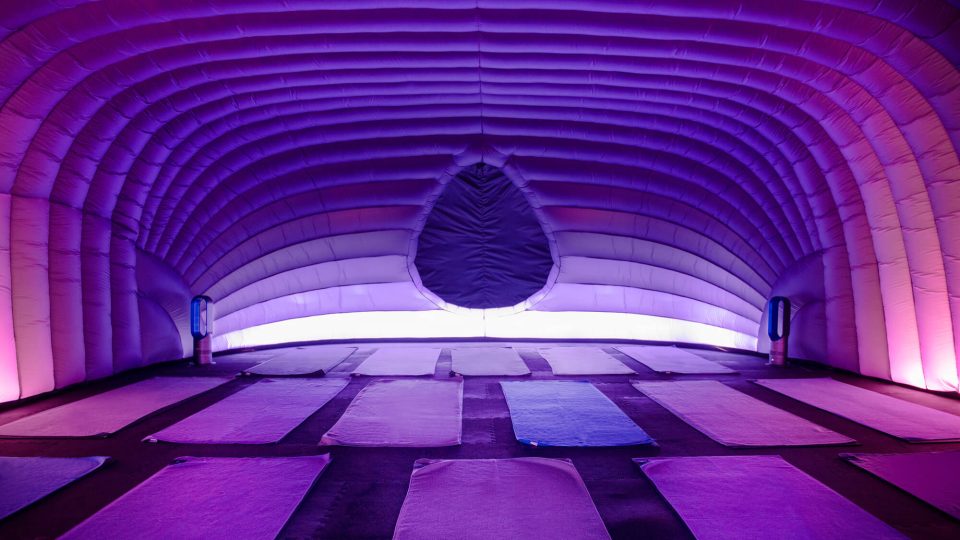 As we're not able to run in-studio classes at the moment, we're coming to you with live online classes for you to stream at home. For class times and more, take a look at the studio schedule above, then book your spot. For more information on studio closures, please read below.
To help keep the HPY community safe and healthy, and to ensure that we're doing our bit in helping the effort to combat coronavirus, we've decided to temporarily stop running classes. We are monitoring the latest government advice and will reopen as soon as possible. Keep an eye on our social media pages for further updates, and don't hesitate to get in touch if you have any questions or concerns.
Changing

Mats

Parking

Showers
20 person classes
Vinyasa flow
37 degrees
All levels welcome
find

us

29 Perkins Yard, Mansfield Road, Derby, Derbyshire, DE21 4AW, GB
Amanda Kiani
Having worked in pharmaceutical sales It was during a year out in Australia that I was first introduced to yoga. Having always felt fitness was all about high impact, I began to love the feeling yoga gave me. My body began to feel the benefits of the stretches and my mind the benefits of connecting with the breath. After returning to the UK I continued my yoga journey with relaxing Hatha classes. A friend then introduced me to Hotpod and I was hooked. The heat helped my body release deeper into postures and the Vinyasa style energised me.
Georgie Gabriel
Georgie discovered Yoga at the age of 18 whilst travelling in Australia and began her practice self taught. The physical and mental rewards she experienced from her Yoga practice had her hooked and she wanted to share her experience with others. After 6 years of practicing Yoga she took the leap to becoming a teacher, qualifying in 2014. Since then she has taught dynamic as well as restorative classes in Crossfit Gyms and studio spaces. Georgie is a Personal Trainer and a coach for 'The School Of Calisthenics'. She loves to bring a great deal of strength into her flows. She firmly believes that there is no good in being super flexible without the strength to support the body and prevent injury. Expect her classes to be playful, fun and challenging but still accessible no matter how much experience you have.
Keiann Sorrell
Yoga has always been a part of my life in some form or other, however, It wasn't until after I had my son, 8 years ago, that I truly started to connect with Yoga on a much deeper level. I came to realise how Incredibly powerful Yoga is, especially when it becomes part of your everyday health and wellbeing. As a Holistic Therapist and wellness advocate, Empowering and connecting people to natural solutions for Mind and body health is something I am very passionate about. After spending a couple of years as a HPY regular, I decided it was time to take the jump and I traveled to an Ashram in Spain to fulfil my dream and become a yoga teacher.
Gilly Boddy
Gilly's life was transformed after meeting an inspirational yoga instructor whilst she working in New Zealand as a PE teacher and Personal Trainer. One class a week suddenly turned into four and the affect it had on her body was incredible! It influenced her whole outlook on life and highlighted the importance of not only having physical strength but also the need to incorporate flexibility and suppleness for all round health and mental wellbeing. After moving to Indonesia for work, Gilly was further motivated to complete her 200 hr YTT in Bali so she could inspire other people in the same way as she was.
Steph Smallwood
With a background in dance and fitness and a keen interest in mindfulness Steph fell in love with yoga as it fuses the two together perfectly – After deciding to leave her job in estate agency to undertake her teacher training in 2017 Steph has never looked back, returning to the pod after having her little girl Steph is passionate in helping others to achieve a sense of wellbeing and balance.
Louise Walker
After a break from yoga for circa 10 years due to most of her spare time being spent horse riding, Louise sought out yoga again to help with sciatica and other problems associated with long hours driving and sitting at a desk. Discovering Hotpod Yoga Derby she noticed a dramatic improvement after only a couple of weeks and fell in love with Hotpod so much she was inspired to do her teacher training so that she could help share those benefits with others.
Brogan Piggott
Brogan completed her yoga teacher training in Bali, Indonesia. First being introduced to yoga during acting training in France, she fell in love with the practice and how it left her feeling quiet in mind, content and healthy. Brogan looks forward to spreading her love of yoga and sharing what it is a practice for everyBODY.
Tom Weston
Tom completed his 200 hour YTC in Rishikesh, India. Having long been into all kinds of health and fitness and alternative methods for well-being , Yoga has been a key part in helping get all the juice out of life that I can. I love the blissful, relaxed feeling it gives me but not before I have put in an invigorating, blood pumping session!
Laura-Lee Mann
My aim is to tell other people that they too could improve their own flexibility, build strength and ease daily aches and pains through the practice of yoga no matter their age or current fitness level. I believe there is a practice and style that will suit everyone. The practice of yoga has improved my strength and flexibility but I am also more mindful, it has helped me through feelings of negativity and feeling stuck. I am more positive and confident thanks to yoga!
Dani De Simone
Dani started Yoga as a compliment to her busy-bee routine & in particular to her running. Little did she know that as she struggled into her downward-facing dog she was beginning an exciting Yoga journey which would take her from Nepal, to Bali & the Mountains of Northern Spain. Yoga has become much more than stretching, though it has massively enhanced my running performance, it has become the Yin to my Yang, the calm to my life.
Luci Roberts
Luci started practicing yoga in 2012 when she wanted to start looking after herself more and getting into exercise and soon realised there was a lot more to yoga than the physical benefits. Yoga has helped her mentally and physically – gaining strength and mobility. During travels in Australia she fell in love with the fluidity of many different takes and styles of practice available. Luci wants to bring the joy of yoga to everyone who attends her classes making it fun, dynamic and an hour of peace for people leading busy lives.
Chantelle Andrews
Chantelle first tried yoga during some time spent in India. She loves a dynamic flowing yoga class and will bring this and some added flair to your classes in the pod.
Marina Jegorova
Marina started practicing yoga 10 years ago and fell in love with the spiritual and physical benefits of yoga which led her to undertake her training in Thailand. Marina is passionate to share her knowledge with students to fulfil their yoga goals – growing stronger, more flexible, inspired, happy and content with themselves, both on and off the mat.
Jo Smiley
Jo fell in love with Yoga almost 8 years ago while living in Hong Kong where she also undertook her Iyenger based training. From taking her very first class to becoming a teacher she discovered the many multifaceted benefits that yoga can offer. From the positive physical and mental effects to increased confidence and accepting things she could not change.
Abbie Hopkins
After years of intense dance training Abbie was still looking for that missing jigsaw piece, turns out yoga & mindfulness fit that gap perfectly. With a background in dance Abbie naturally leaned towards teaching and sharing her love of yoga through the style of Vinyasa Flow.
the founder
Leah McLaren
Leah first discovered Hotpod Yoga, while living in London and working as a picture editor on national newspapers. She visited the Nottingham pod when home for a weekend in Derby. She quickly realised that there was a need to bring hot yoga to her home and start bringing a healthier and happier lifestyle to herself and those around her. Leah also took over the Mansfield pod in 2018.