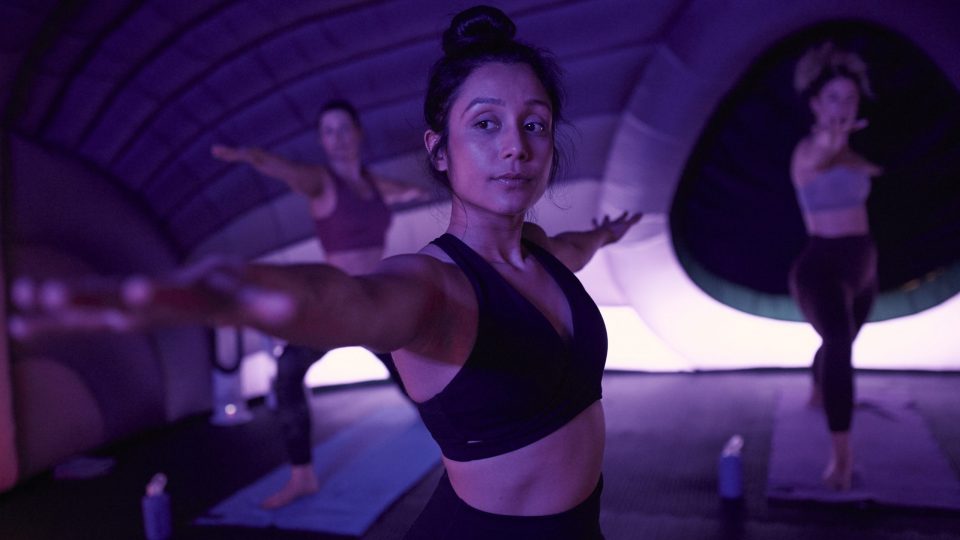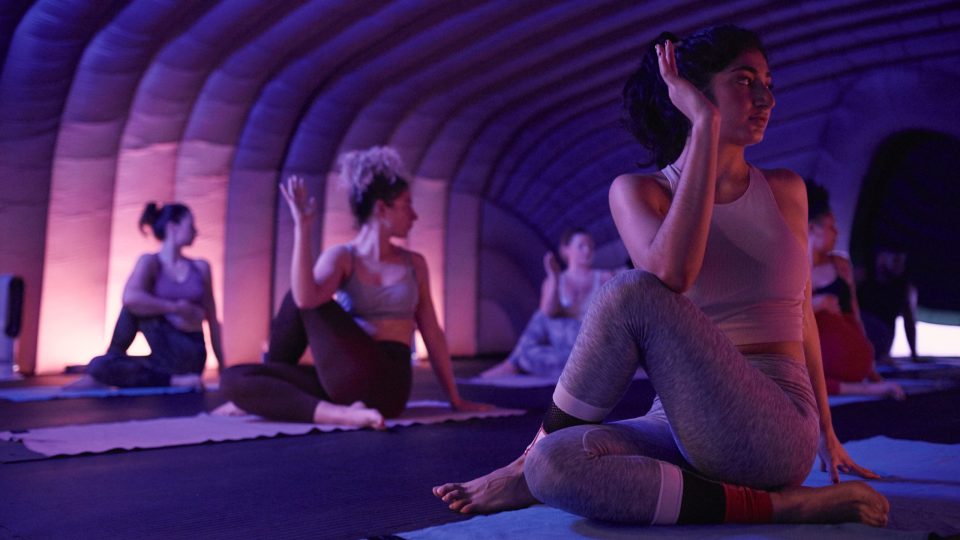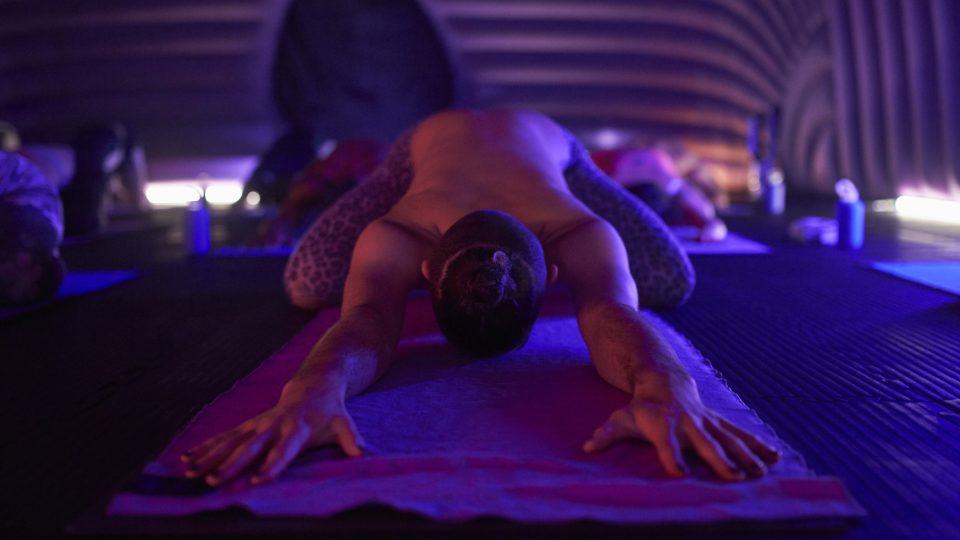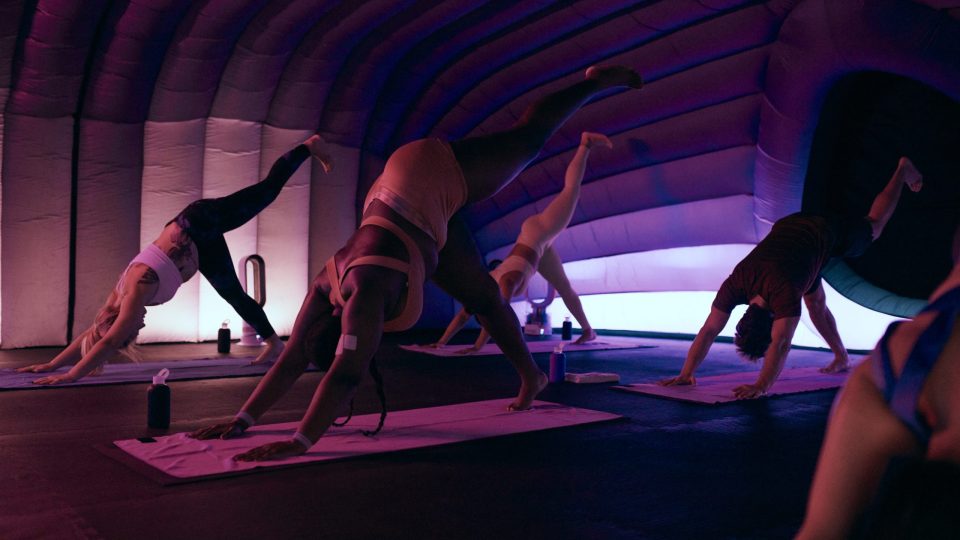 We're Europe's largest yoga business. Since 2013, over 100,000 people have immersed themselves in a Hotpod class at one of our 50+ locations around the world. You'll stretch further, breathe deeper, sweat harder and melt fully into the Hotpod experience – a balanced flow of active and passive postures, working the body and calming the mind in equal measure. For class times and more, take a look at the schedule above, then book your spot.
google
reviews
Read what a few of our happy customers have to say! We'd love it if you could support our studio by leaving a review of your own. Simply click below to share your thoughts with us.
step into our immersive pod
hot yoga in 37 degree heat
move to relaxing beats
filled with calming scents
suitable for all levels
find

us

Hotpod Yoga - Cambridgeshire, Unit 105, Norman Industrial Estate, 109 Cambridge Rd, Milton, Cambridgeshire, CB24 6AT, GB
Gina
Gina began her yoga journey at Hotpod in Saffron Walden 8 years ago, where she completely fell in love with the practice. She later trained as a Vinyasa yoga teacher in the middle of the jungle in Costa Rica, which she describes as a life changing experience. Gina's style of teaching is centred around self love, giving people a space to let go of their day and come into the present moment. Outside of the pod, you'll find her out in nature, playing with dogs or traveling whenever she gets the opportunity!
Lucy
Lucy comes from a Musical Theatre background and has always had a passion for movement and creativity. Having practised yoga since her early twenties, Lucy realised that yoga is not only hugely beneficial physically, but that it also helps her mental wellbeing. She completed her Teacher Training at Hotpod Yoga and now you get to experience her fabulous classes.
Karen
Coming from a fitness background, Karen loves to teach yoga that is enjoyable, energising and motivational too. Karen likes to challenge the common perception of yoga as only being about relaxation and blissing out! Expertly guiding classes suitable for all levels and offering modifications to make the postures work for you!
Nicola
Nicola encourages you to find empowerment through your movement, in a way which nourishes and honours your state of being, however you arrive on your mat.
If you've ever been to Hotpod Saffron Walden you may well have already met Nicola; as she has her very own Hotpod studio. With over a decade of teaching experience, we are super excited to have her join our Cambridge teacher team for the summer.
Amanda
Amanda is a power vinyasa instructor coming to Cambridge from Florida. She always dreamt of becoming a yoga instructor, and when that dream became a reality, she found an even deeper love for yoga, fitness, and community. Amanda loves to teach classes that challenge the body and mind and encourages yogis to leave it all on the mat. She hopes to provide a safe space to have some fun, a good sweat, and decompress from life's everyday worries.
Julie
Julie is a long-time advocate of movement practices, especially in nature. She trained as a Yoga Instructor in 2015 and a Yin Yoga instructor in 2019. Julie loves teaching in many settings and is also a paddlesports and SUP yoga instructor. Her objective in instruction is always the same – the enjoyment of moving the body using the tools and practices of yoga for all round health, fitness and well-being.
Ailie
Ailie is a trained performer and has been dancing professionally for the past 5 years. During this time Ailie took up Yoga to help compliment her strength and flexibility and instantly fell in love. She found it both physically and mentally rewarding giving her an oasis of calm during busy London life. Wanting to deepen her practise further, she went to India to complete her Teaching Training in Ashtanga and Vinyasa at the Sampoorna Yoga School in Goa. Welcoming yogis of all levels and experiences, Ailie's classes aim to guide students into developing their physical potential with a creative, energising and fun approach. When she's not on her mat you'll find her enjoying an active lifestyle; running, playing tennis, or spending time at the coast with her beloved cockapoo and paddleboard.
Miguel
Yoga is so many things to Miguel. It is a practice of self-care, dignity, presence, and physical stamina. Above all else, he has seen how yoga provided him a venue to focus inward and practice mindfulness in a busy environment that sometimes leaves us without the time to check in with ourselves. Miguel grew up in Southern California, which explains his laid-back approach to life. While he does apply discipline and respect to his yoga practice, he also knows how to enjoy the playfulness of moving our bodies into interesting poses! Miguel encourages yoga practitioners to breathe consciously, sharpen their focus, and have fun.
Pippa
Pippa enjoys teaching both gentle flow styles and a more dynamic class, always with a focus on ensuring yoga is safe and enjoyable, whilst giving students confidence to take things a little deeper and have fun with their practice. She believes everyone can do yoga; whatever age, gender, fitness level or body shape, and would love everybody to have a little yoga in their lives. Or even a lot!
the founder
Pippa Davis
Coming from a fitness background, Pippa was first introduced to yoga in an attempt to soothe and heal a chiropractic injury, and very quickly fell in love with the transformative mental and physical benefits of practice. She was first introduced to Hotpod whilst living in Nottingham, and missed it so dearly when life saw her relocate to Cambridge that she saw no other option than to bring her very own pod along with her!