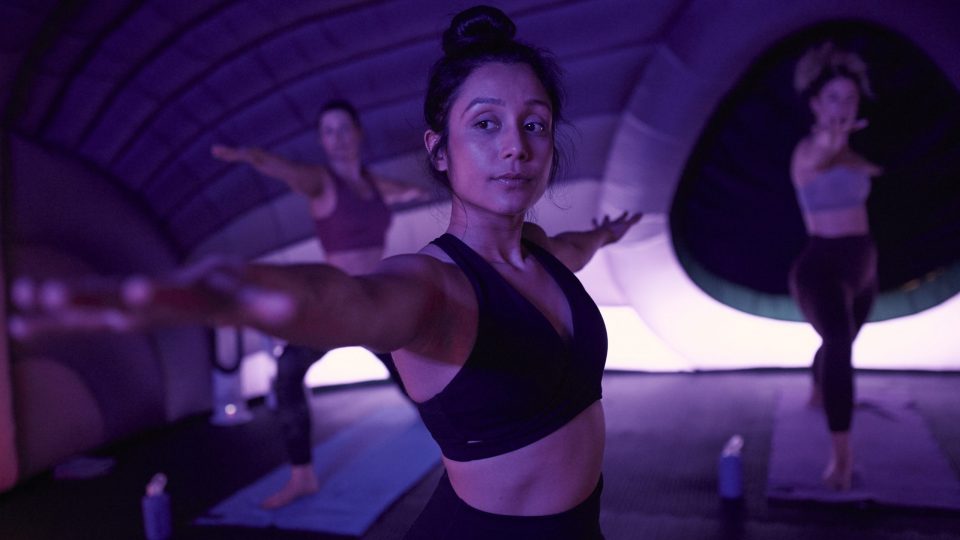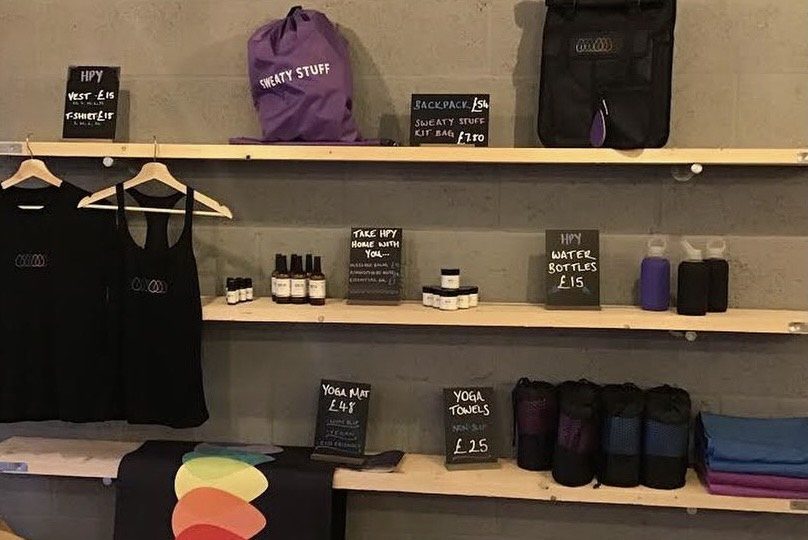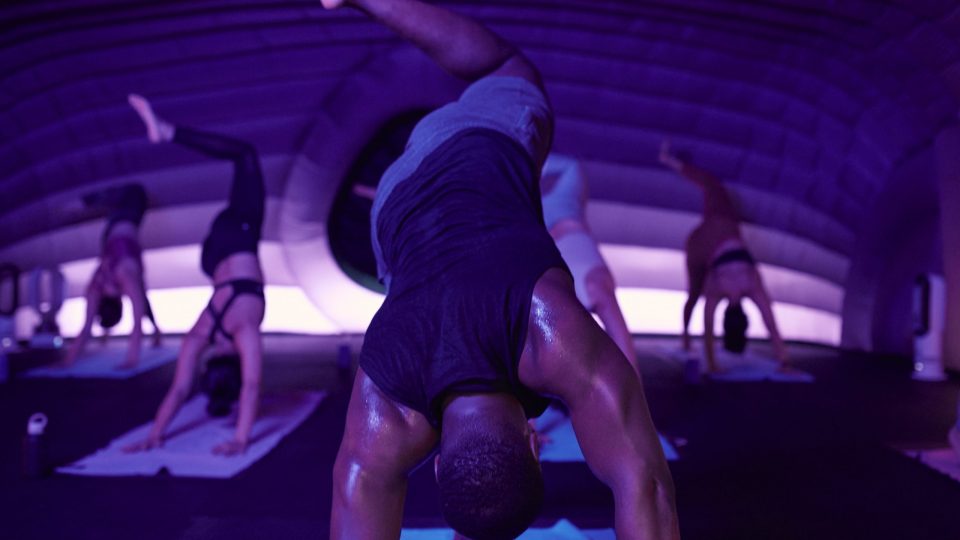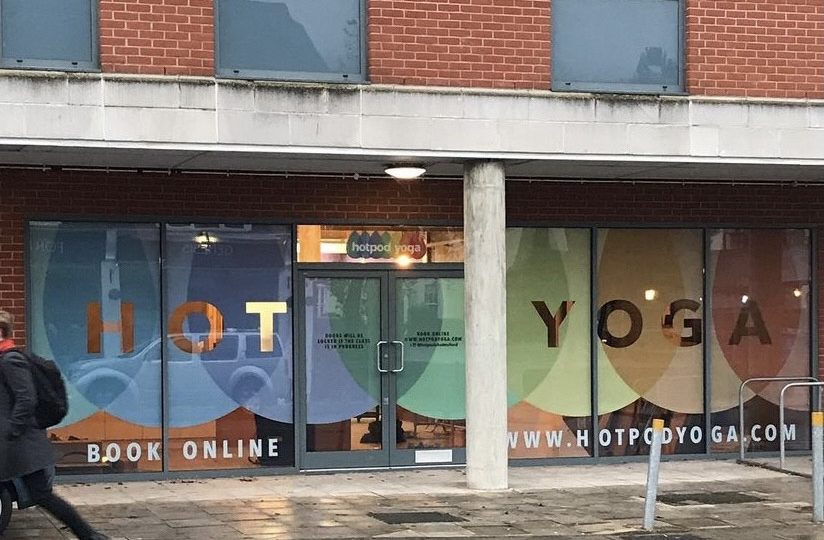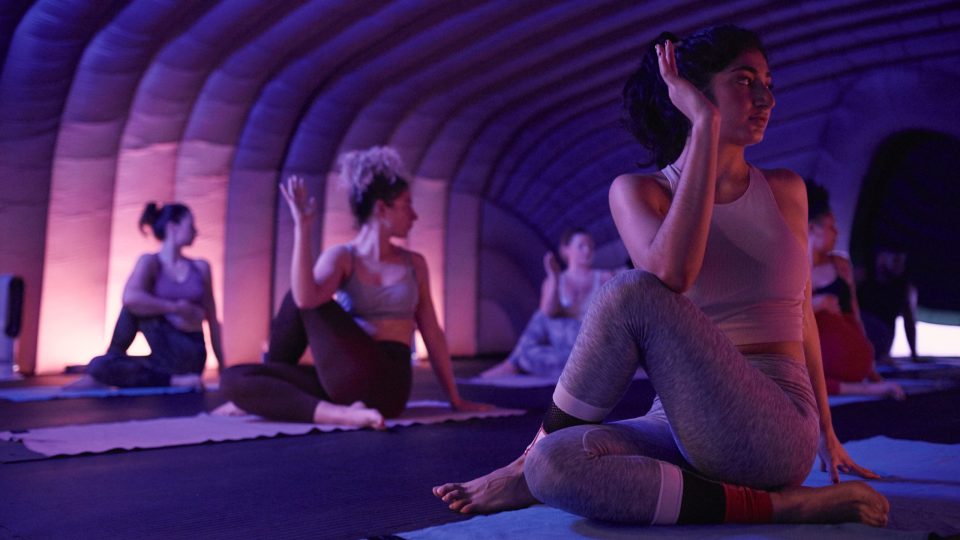 We're Europe's largest yoga business. Since 2013, over 100,000 people have immersed themselves in a Hotpod class at one of our 50+ locations around the world. You'll stretch further, breathe deeper, sweat harder and melt fully into the Hotpod experience – a balanced flow of active and passive postures, working the body and calming the mind in equal measure. For class times and more, take a look at the schedule above, then book your spot.
google
reviews
Read what a few of our happy customers have to say! We'd love it if you could support our studio by leaving a review of your own. Simply click below to share your thoughts with us.
step into our immersive pod
hot yoga in 37 degree heat
move to relaxing beats
filled with calming scents
suitable for all levels
find

us

3-5 Rainsford Road, Chelmsford, Essex, CM1 2PZ, GB
Carmelle
Carmelle is a professionally trained dancer and more recently she has turned her love for yoga into a career after completing her 200hr Yoga Teacher training. Combining her love for movement and expanding her knowledge of the human body, Carmelle hopes to pass her knowledge onto others and to help them to discover the benefits of practicing yoga. Carmelle is a true believer that health is not an expense, but an investment and she hopes to make people move, think and feel better.
Holly
Holly's teaching style reflects her passion for yoga as a journey of self-discovery, and she is committed to guiding her students on their own unique paths to health, balance, and inner peace. Holly's teaching is rooted in a belief that yoga extends beyond the mat, promoting harmony not only in the body but also in daily life. Holly's classes are accessible to students of all levels, from beginners to advanced practitioners, offering variations and modifications to suit individual needs. Holly will guide you through a fluid practice that seamlessly connects breath with movement and emphasises correct alignment to ensure a safe practice.
Zach
Zach has always been a keen fitness enthusiast and his classes are built on the three pillars of his practice and teaching. Zach's classes aim to alleviate stress, promote self-awareness and build strength, resilience and mobility
Emily B
Emily is Qualified Power Yoga Teacher and Level 3 Personal Trainer, with over 10 years experience practice teaching in London and Bali studios. Emily's is a creative, personable and empathetic instructor with a love of holistic therapies, power training, weight lifting and understanding of wider approaches to improve performance, mobility and prevent injury.
Anna
Anna's yoga journey started 10 years ago when she took her my first hot yoga class and has been addicted ever since. Anna completed her yoga teacher training in 2017 and has been teaching regularly since then. Anna's classes are challenging and fun with a strong focus on dynamic flows with a little bit of relaxation at the end!
Bessie
Inspired by music legend Madonna's love of yoga, Bessie started practicing Ashtanga yoga in the late 90's. Living in London at the time, Bessie fell in love with the practice – hot, sweaty, dynamic and athletic which transformed her physically and helped her achieve mental clarity and calmness off the mat. Bessie completed her 200 hour TT at Yoga Dharma in Southend and fulfilled a dream of travelling to New York to study with the inspirational team at Laughing Lotus.
Bessie loves working with both beginner and experienced students and her classes are aimed at delivering both balance and fun.
Sarita
Sarita is an Artist and Yoga teacher. She has always loved fitness but struggled to find a bridge between fitness and creativity. Yoga is the perfect tool to train body, mind and spirit whilst still maintaining creative freedom and the pod is the perfect environment for this. Sarita trained with Yoga London and has been on a journey through yoga and music ever since.
Lauren
Lauren moved back to the UK in October 2018, after four years of working abroad in Taiwan, China and Germany. She has had a successful background in martial arts, competing for the GB Judo team.
Lauren completed her 200 hours Ashtanga Vinyasa YTT in Barcelona in August 2018. She has continued her practice undertaking 50 hours of Rocket (Progressive Ashtanga) YTT with David Kyle and 20 hours of Mandala Vinyasa YTT with The yoga people.
Lauren loves the innovative conditioning of Hotpod Yoga. Her intentions are to empower her students by encouraging them to take ownership of their mind and body.
Vanessa
From a young child, Vanessa has always been a lover of music, dance and singing. After attending a workshop led by Mercedes Sieff, at London's Om Yoga Show, Vanessa was inspired by the creative flow and whacky balance inversions. Six years later, Vanessa decided to explore the opportunity to teach and went on to complete Mercedes' 200hr Absolutely Positively, Vinyasa Flow Yoga Teaching Training . Through her own journey with mindfulness and mental health and with a focus on positive psychology, Vanessa's classes will challenge you on many different levels.
Emma
Emma completed her yoga teacher training with Hotpod in 2018. Emma is passionate about helping everyone feel good through movement, while having fun in the process! Her classes will challenge you physically but are always upbeat and full of smiles, with no doubt you'll leave feeling refreshed and rested.
Danny
Danny was born in East London and has worked as a finance professional in Canary Wharf for twenty plus years. Danny moved to Essex in 2013, discovered Hoptpod Yoga and was instantly hooked. Danny completed his yoga teacher training with Hotpod in 2018.
the founder
Danny Higgins
Danny was born in East London and has worked as a finance professional in Canary Wharf for twenty plus years. Danny moved to Essex five years ago, discovered Hotpod Yoga and was instantly hooked. Danny is determined that 2019 will complete his transition from finance professional to yoga entrepreneur and couldn't be happier or more excited.