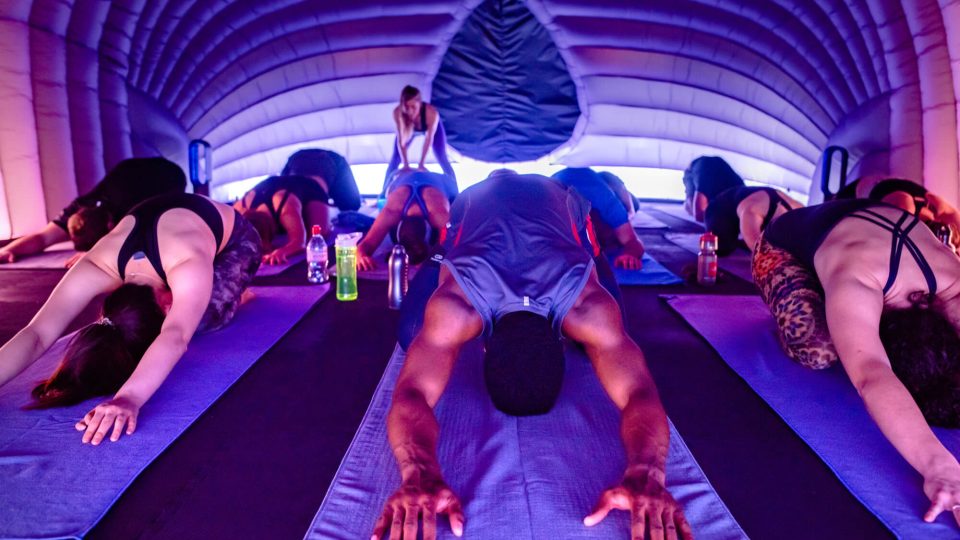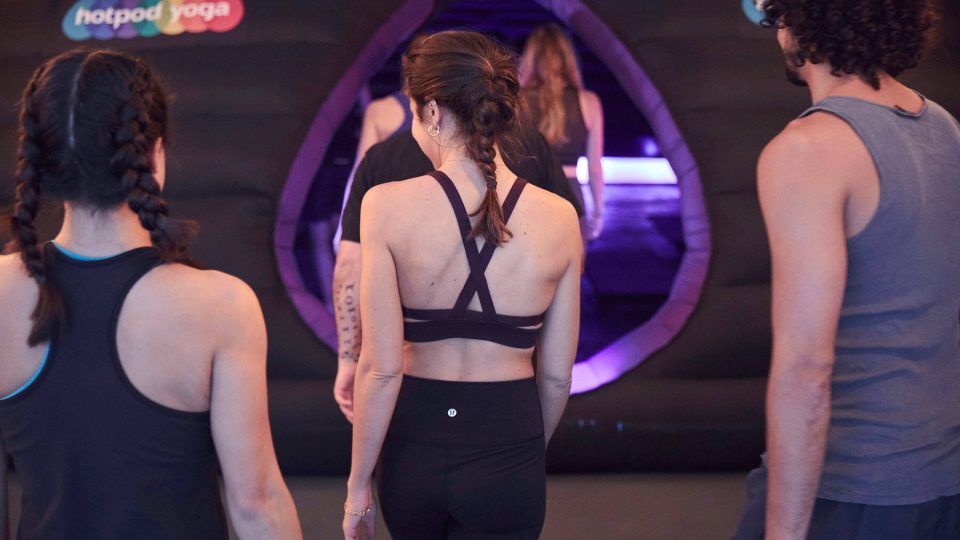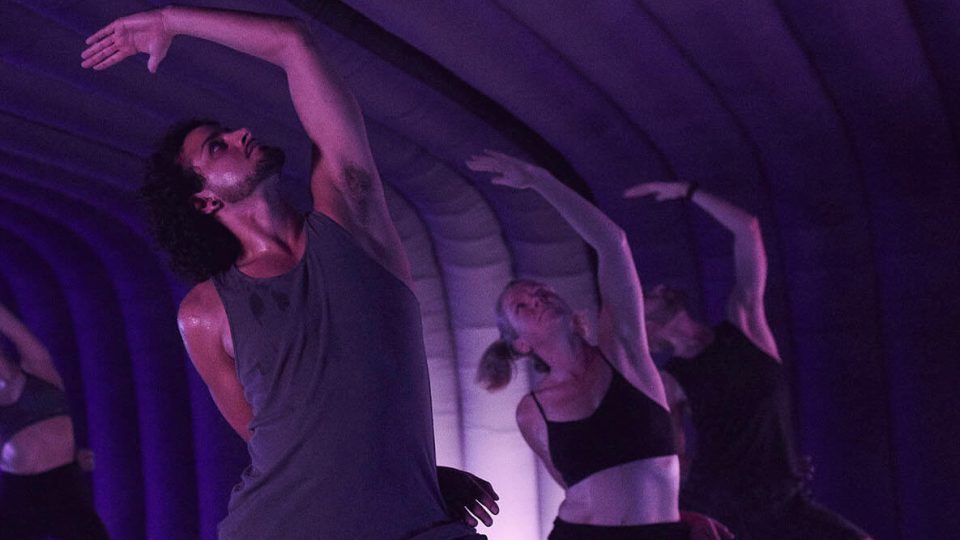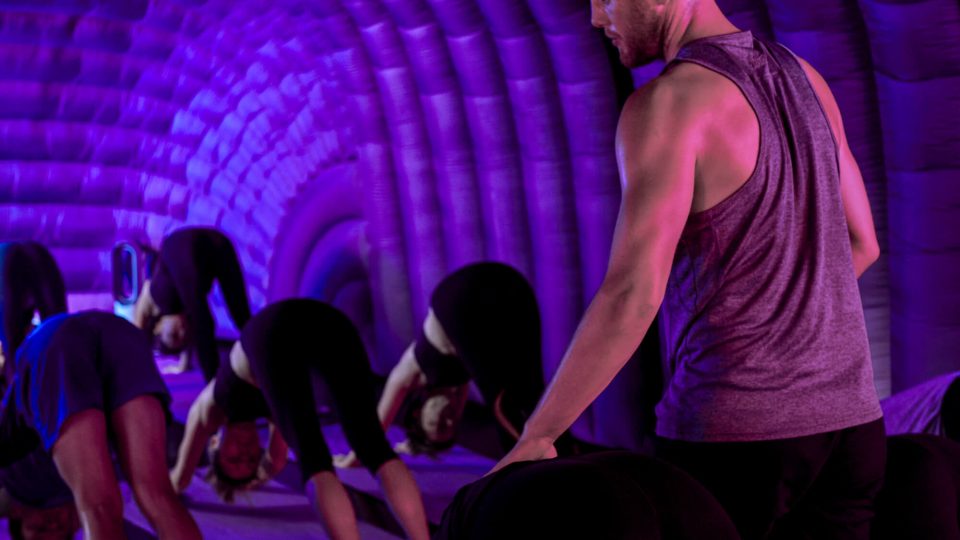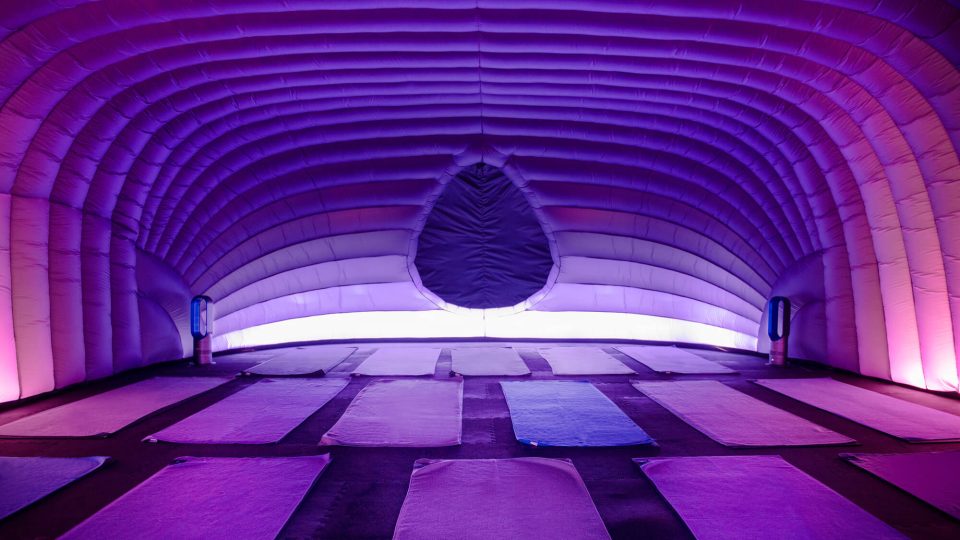 As we're not able to run in-studio classes at the moment, we're coming to you with live online classes for you to stream at home. For class times and more, take a look at the studio schedule above, then book your spot. For more information on studio closures, please read below.
To help keep the HPY community safe and healthy, and to ensure that we're doing our bit in helping the effort to combat coronavirus, we've decided to temporarily stop running classes. We are monitoring the latest government advice and will reopen as soon as possible. Keep an eye on our social media pages for further updates, and don't hesitate to get in touch if you have any questions or concerns.
20 person classes
Vinyasa flow
37 degrees
All levels welcome
find

us

Studio 1-3, Axiom Art Building, 54 Washington Street, Glasgow, G3 8AZ, GB
Chris
The first dude to arrive to HPY Glasgow family, Chris is a lifelong fitness enthusiast, who found yoga after losing mobility and flexibility in his body. Chris also sees his own yoga practice and teaching as a foundational part of self discovery and through his teaching hopes he can help others reconnect with their minds and bodies.
Laura
Newest member in the HPY Glasgow team! Former stress- head turned laid back yogi! Her teaching style is fun and informative, meaning Yoga is accessible for all.–
Ashleigh
This small ex gymnastic power house spends a lot of time on her hands and has a few tricks up her sleeve! Ashleigh's classes are fun and challenging.
Louise
Louise started practicing yoga to balance out her training in Muay Thai and boxing in 2004.
She qualified as a teacher in 2016.
Having found strength, courage and balance in her own life through yoga, she now wants to share the power of the practice with her students. Her classes are informative and grounding taught with love.
Casey
Casey is our very own Hotpod trained teacher, who used to teach in HPY Derby. Her lifelong dream has been to live in Scotland and it was a great a fortune for HPY Glasgow, that she finally did in spring 2019! Be prepared to be challenged with Casey!
Amanda
Amanda became a daily practitioner of yoga around 8 years ago. She loves sharing her knowledge and inspire students by encouraging them through individual instruction.
Rose
Rose's yoga practice has helped her to cultivate discipline and focus over the years. Her teaching background includes various styles, from dynamic Ashtanga Vinyasa, to the quiet stillness of Yin yoga. Rose loves experimenting with poses creatively, and infuses her teaching with this playfulness. Expect to move with awareness and balanced effort, and find release of mind and body stresses.
Mari
Mari has always enjoyed sport and fitness activities, but hasn't ever felt as strong as once she started yoga. She enjoys challenging herself and others on the mat and once discovering Hotpod Yoga she knew the concept of the class would offer students just this and more. She is known for treating students as individuals offering plenty of adaptations and modifications.
Carol
Carol,(also a black belt in Tae Kwon Do), is known for making class fun whilst emphasising everyone to work at their own level. With her classes everyone will achieve a challenging and rewarding practice. She will also leave best to last – a blissful relaxation!!
the founder
Mari Doyle
Mari came across Hotpod yoga in June 2017. Her husband, Mark, works in the franchise industry and together they had been looking for a business opportunity. When Mark found Hotpod Yoga they were both very excited. They visited Newcastle pod and Solihull pod to try it out and felt it was exactly the innovative exciting concept they were looking for. They quickly booked flights to London to meet the head office in the hope that they would be accepted as first franchisees in Scotland. And they were!