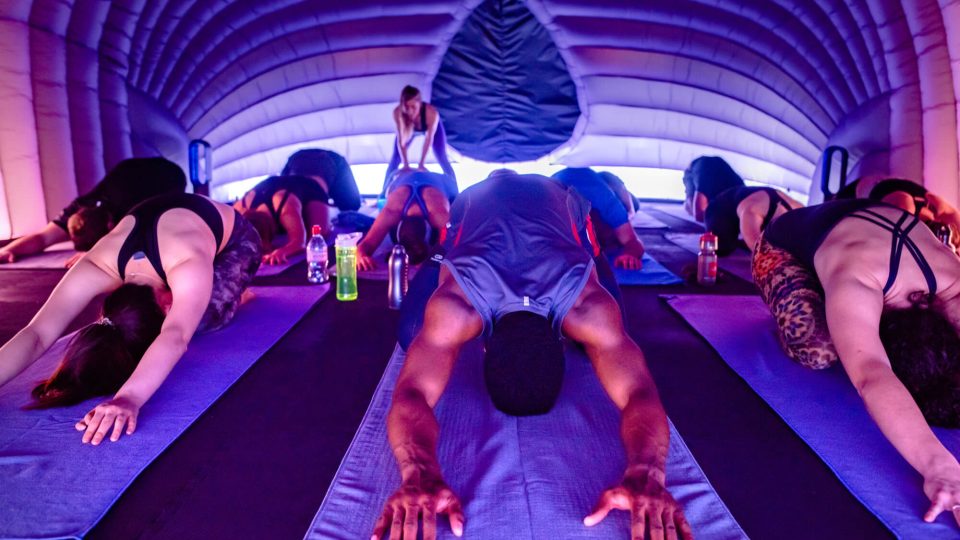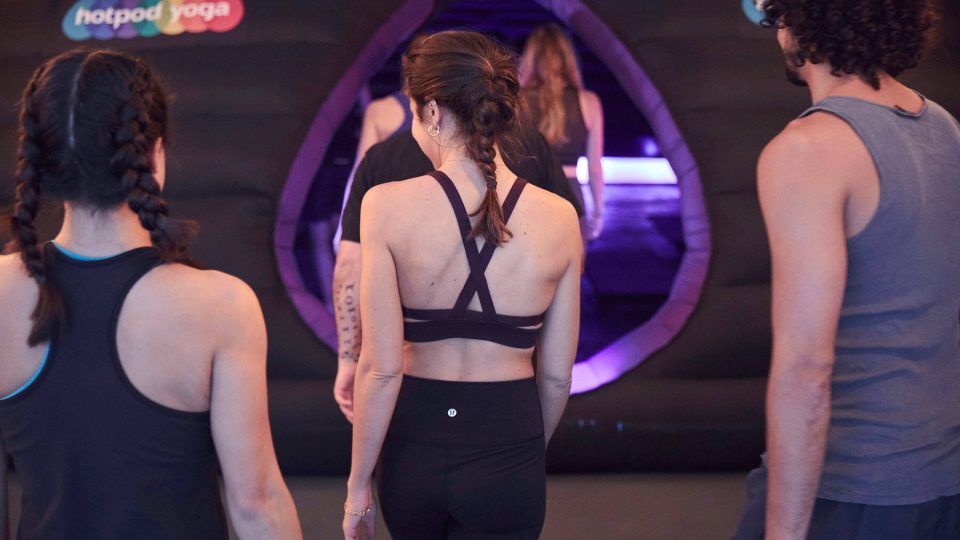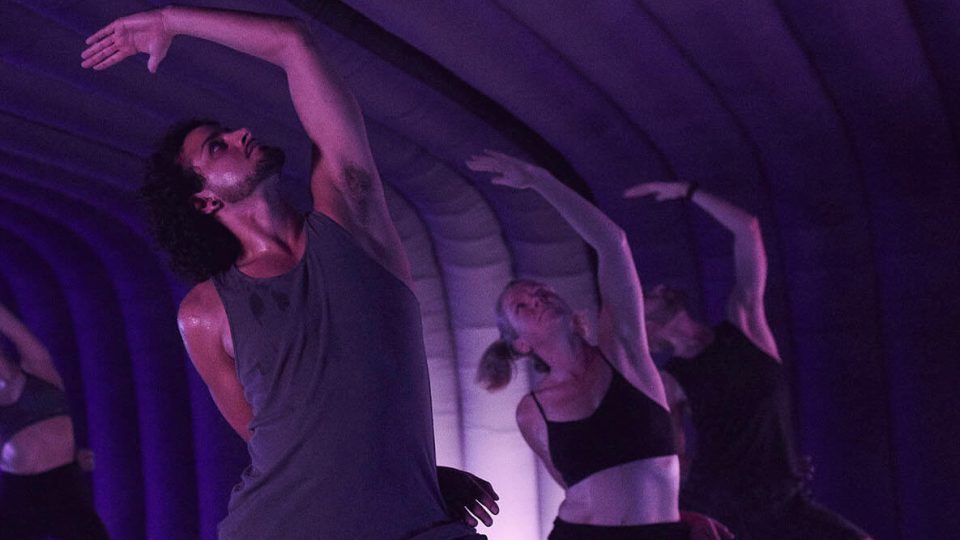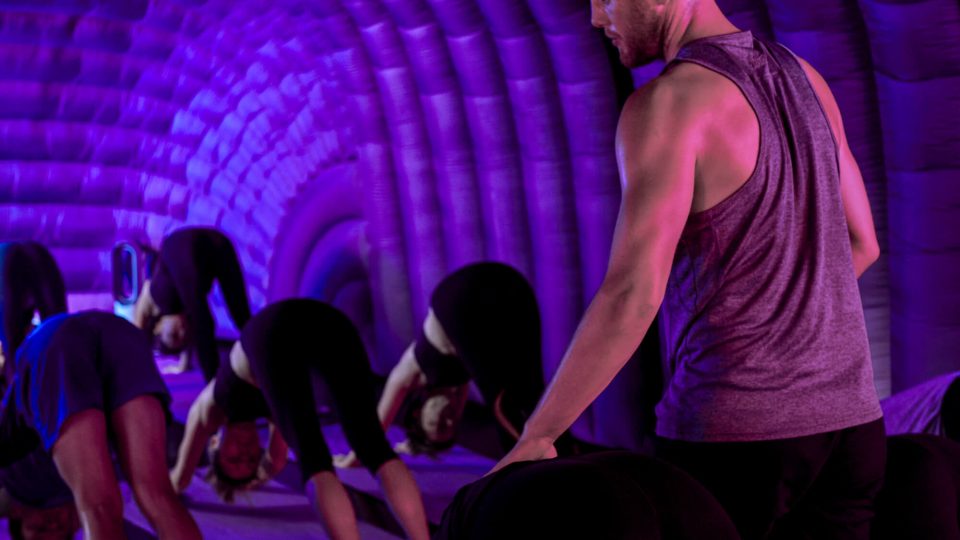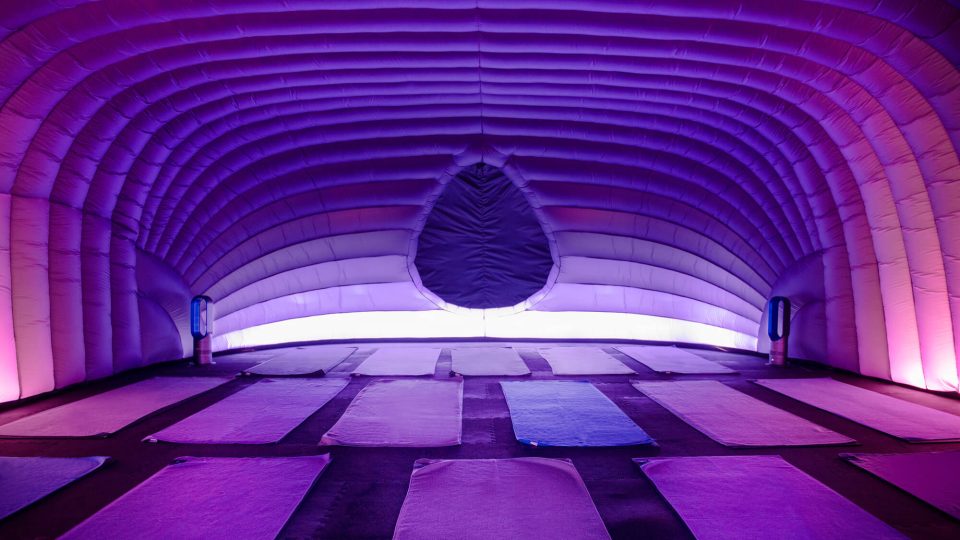 As we're not able to run in-studio classes at the moment, we're coming to you with live online classes for you to stream at home. For class times and more, take a look at the studio schedule above, then book your spot. For more information on studio closures, please read below.
To help keep the HPY community safe and healthy, and to ensure that we're doing our bit in helping the effort to combat coronavirus, we've decided to temporarily stop running classes. We are monitoring the latest government advice and will reopen as soon as possible. Keep an eye on our social media pages for further updates, and don't hesitate to get in touch if you have any questions or concerns.
Changing

Mats

Parking

Showers
20 person classes
Vinyasa flow
37 degrees
All levels welcome
find

us

Unit A Mars Centre, Stamford Bridge Road, York, YO19 5LJ, GB
Natalia El-Sherif
Having fallen in love with yoga, Natalia went to Bali to train as a teacher and is passionate about sharing the joys of yoga with as many people as possible. Her energising classes will challenge the body whilst quietening the mind.
Samuel Tai
Born in Hong Kong Samuel grew up studying traditional martial arts, and is a movement fanatic. From the way we move to why we move – Samuel loves it all, anything to do with biomechanics and flow is his passion.
Samuel has spent years studying martial arts and in his recent years ballet and yoga, due to injury; having battled a lot with injures in his life has given him a deeper understanding of anatomy and a further love for what he does.
Taking a class with Samuel is peaceful and personal yet fully functional, physical and mentally engaging.
Anja Ilott
As a massage therapist, keen Ashtanga yogi, and also on her journey studying to become a physiotherapist, Anja often recommends yoga to her clients as a way to relieve aches and pains. Noticing how these two commodities complemented each other, and with a passion for both she decided to learn to teach.
Anja loves using yoga to improve alignment, strength and flexibility. You will find her classes powerful, active and revitalising.
Laura Bough
Experienced in studio based class instruction as well as qualified in Ashtanga, Vinyasa and Yin Yoga, Laura sees what she does as a job, her passion and hobby… and she loves every minute of it!
When you don't find her leading you through flows in the pod, you will find her in the kitchen cooking vegan and raw foods, where she loves spending hours in the kitchen creating and experimenting.
Oli Milroy
Passionate for all things fitness, Oli has a background of marathon running and CrossFit. Having discovered through injury just how important self-maintenance of our muscles, bones, joints, ligaments and tendons can be, Oli was inspired, and without hesitation added Yoga into his regime as part of his mobility, recovery and strengthening training.
As an established Personal Trainer and CrossFIt coach and proud co-Founder for Hotpod Yoga York, Oli wishes to share his passion for the discipline with others, in the form of focused and clear anatomical vinyasa flows.
Oli believes yoga should be accessible to everyone, be it age or condition, and his classes will offer you just that: a true space for that calming mindfulness and a journey to self-discovery.
Dora Rubinstein
Dora has been doing headstands for as long as she remembers, as her mum is a yoga teacher! After a teenage rebellion to dance, she found her way back to a yoga studio aged 19 and hasn't looked back since. Her classes are playful, jargon-free and breath-connected, with a focus on strength and alignment over crazy pretzel shapes (although, they are pretty fun too). Dora also teaches AcroYoga, so when not teaching you will often find her upside down or balancing on someone else's feet!
Maddie Reynolds
Maddie never thought in a million years she would become a yoga teacher but through her fitness career, her fitness and yoga worlds have reignite her inspiration and decided to retrain in Yoga and she has never looked back since!! Still heavily involved in the fitness industry and currently studying to become a physiotherapist, you will usually find her classes challenging, powerful and energising. She also has a love for encouraging and motivating people into arm balancing!
Victoria Chan
Growing up in Hong Kong with years of training in dancing and as an inspiring anatomy geek, Victoria has always had a love of movement that combine biomechanics with proprioception, a focus on physical challenge and exploring that feel-good factor.
With the inspiration and passion for sharing something she loves – Victoria has breathed and lived the Hotpod Yoga journey truly when she discovered it in Nottingham – from customer, to teacher, and after making the plunge to quit her corporate career: to now a proud Franchisee Owner!
Her classes are always evolving: playful yet mindful, energising and dynamic – yet always ending with a good old stretch and relaxation. Expect coming out from her classes feeling refreshed both physically and mentally!
the founders
Victoria Chan and Oli Milroy
Originally from Hong Kong and Chesterfield, fate brought Victoria and Oli together when Oli attended his first Hotpod Yoga class where Victoria was teaching in Nottingham back in 2016, and they've not looked back since... Fast forward 3 years, and they both took the plunge and quit their jobs as Business Analyst and Personal Trainer respectively, and couldn't be more ecstatic to bring Hotpod Yoga to York!