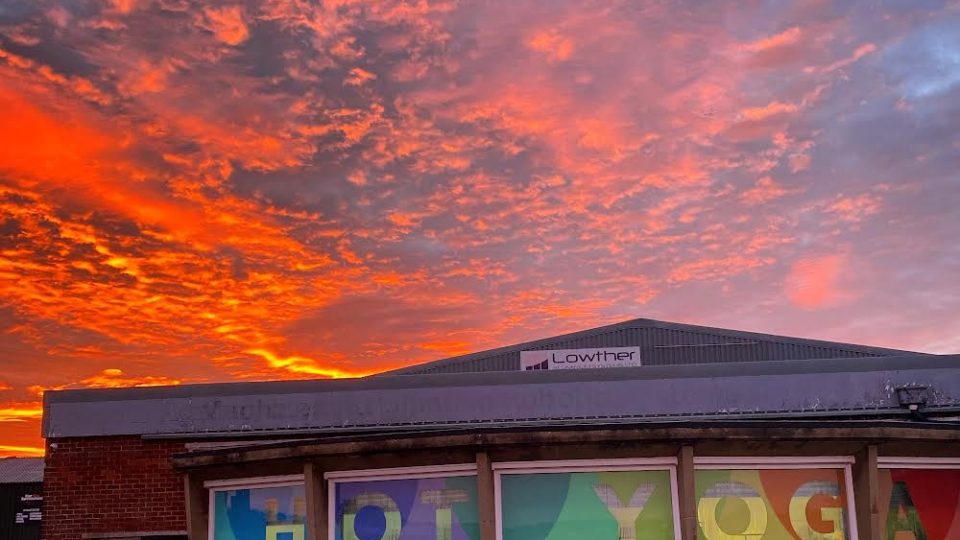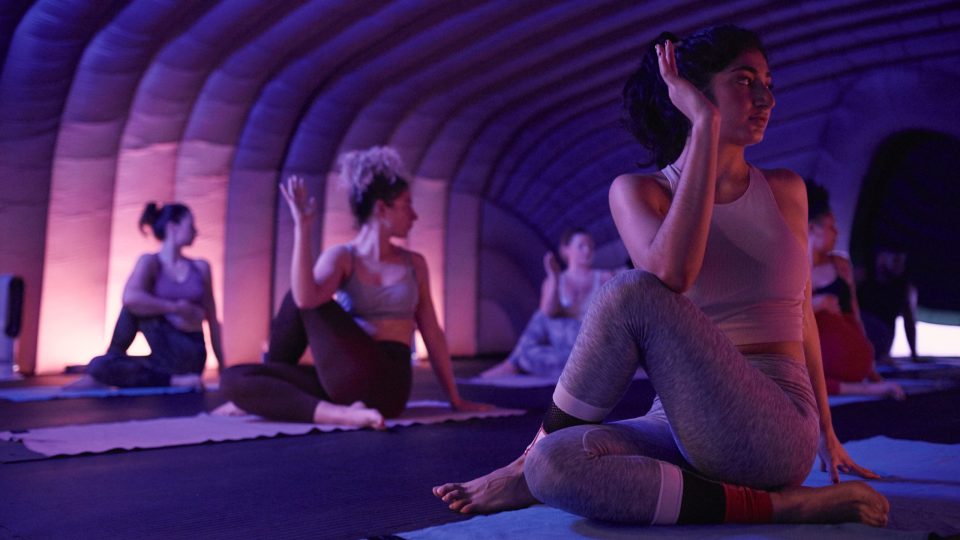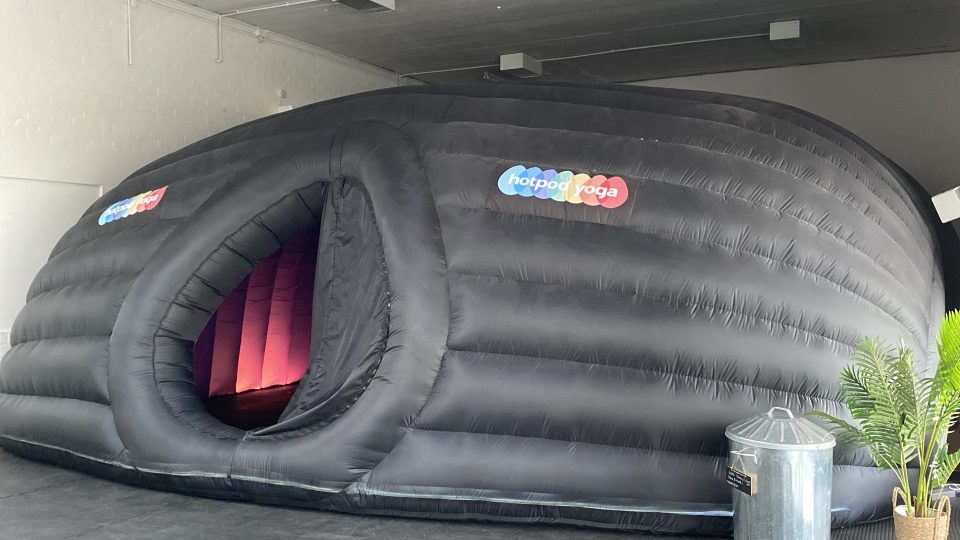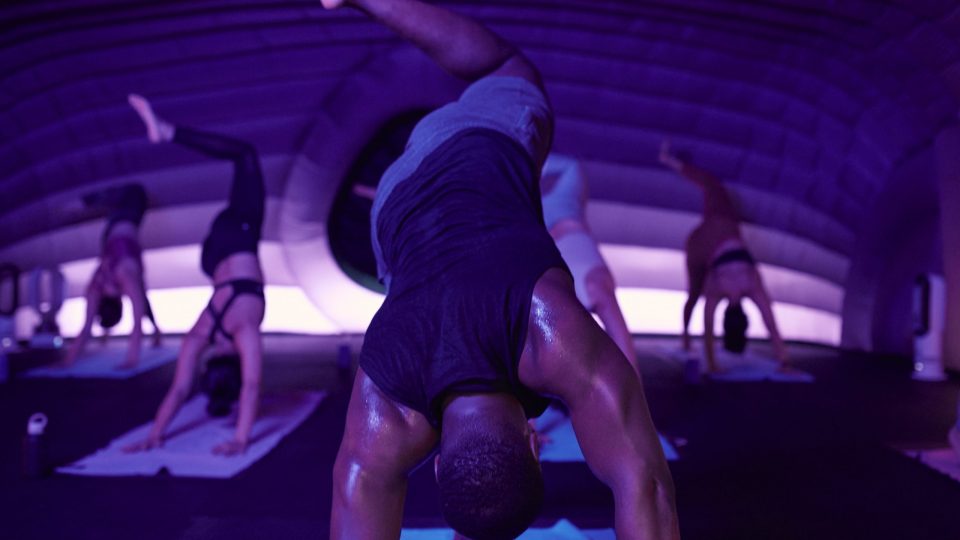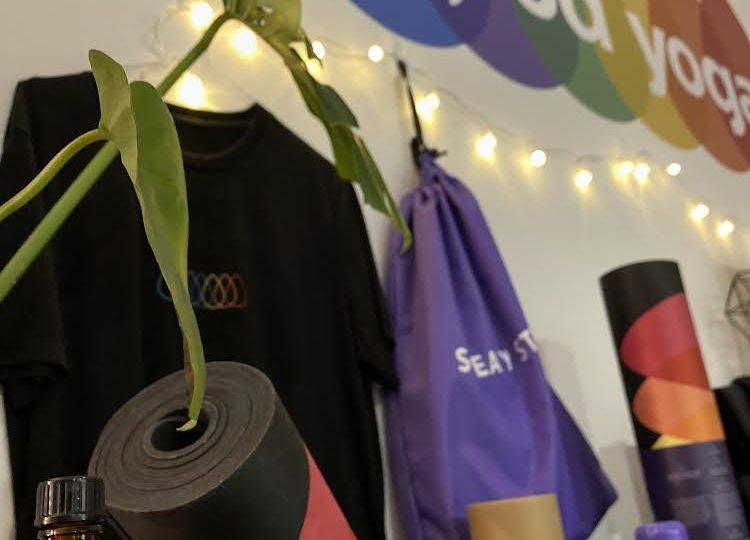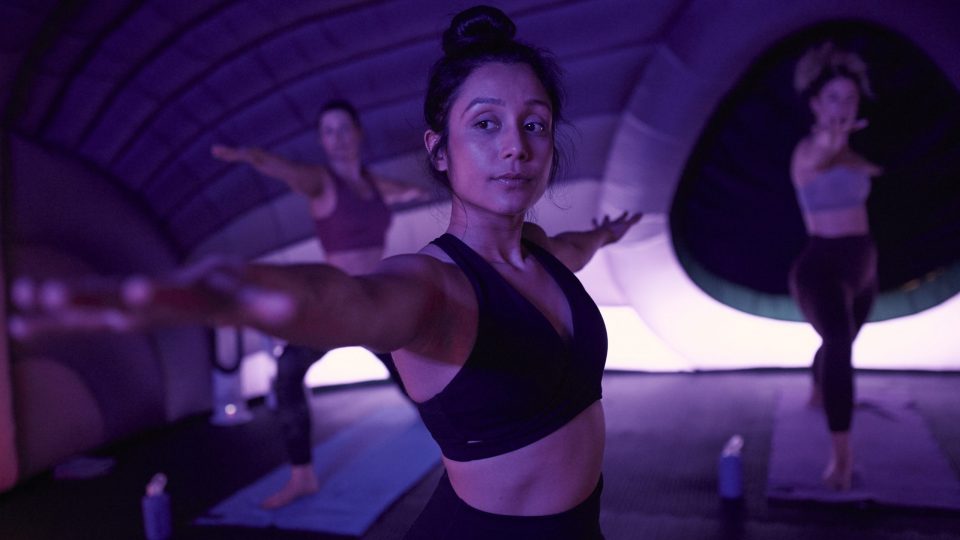 Hotpod Yoga York is just shy of five miles away from York centre and connected by the A1079 to Hull and A166 to Bridlington. With dedicated customer parking steps within reach to studio entrance and bus stop 2min walk away, you cannot miss our iconic giant colourful bay windows, high ceiling and welcoming open studio space! Well-equipped also with WC, shower and changing facilities. Our friendly community always welcome new faces. Feel free to hang out, have a chinwag and mingle before or after classes!
We're Europe's largest yoga business. Since 2013, over 100,000 people have immersed themselves in a Hotpod class at one of our 50+ locations around the world. You'll stretch further, breathe deeper, sweat harder and melt fully into the Hotpod experience – a balanced flow of active and passive postures, working the body and calming the mind in equal measure. For class times and more, take a look at the schedule above, then book your spot.
google
reviews
Read what a few of our happy customers have to say! We'd love it if you could support our studio by leaving a review of your own. Simply click below to share your thoughts with us.
Showers

Mats

Changing

Parking
step into our immersive pod
hot yoga in 37 degree heat
move to relaxing beats
filled with calming scents
suitable for all levels
find

us

Unit A Mars Centre, Stamford Bridge Road, York, North Yorkshire, YO19 5LJ, GB
Claire Pasquill
Being an avid runner since her early teens, and finding a love for mindfulness, yoga has naturally become the perfect compliment to Claire's routine. Falling in love with not just the physical asanas of yoga, but also the philosophical, Claire is passionate to share how we can implement yoga into our everyday lives, whether we're on our mats or not.
Relocating to York in 2022 and quickly becoming a daily visitor to the pod herself, Claire's passion flourished as she decided to follow her heart and step into bringing people together through sharing what she loves.
A practice with Claire will open a space for you to explore, challenge, relax, release, and let's be honest.. sweat! Feeling embodied and high-spirited, as we continue to flow into the rest of our day with a smile in our hearts.
Laura Bisson
A lack of flexibility was the initial drive for Laura to step through the doors at Hotpod Yoga in York back in 2020. However, she quickly learnt that yoga provided her with much more, it offered a safe space for her to sit with her emotions which she had pushed aside for so many years. It brought her a sense of inner peace, better sleep, and more energy, all of which led her to delve deeper into her own practice and bridge the gap between student and teacher in 2023.
Laura's classes focus on strength and flexibility for both the body and mind, and she truly believes that yoga is for everybody, making everyone in the pod feel welcome and cared for. She always enters the pod with a smile on her face, wanting to share the benefits that the pod has brought her for so many years.
Leila Winterbottom
With a background in gymnastics, Leila came to yoga in 2010, firstly practicing Iyengar before becoming an avid Bikram practitioner where her passion for hot yoga became an obsession! After relocating to York in 2017 Leila eventually discovered Hotpod Yoga York in January 2022 and immediately became a regular at the pod until she decided to complete her 200 hours Teacher Training.  
With a lifelong interest in Health and Nutrition it became even more integral when Leila was diagnosed with Type 1 Diabetes after her second pregnancy. Wellbeing is at the heart of everything she does as she navigates through her busy family life, managing 3 small children and supporting her husband in his Fashion Design Agency. 
A class with Leila will not only promote a deeper connection between your mind and body but also the chance to challenge yourselves physically and mentally on your path of self-discovery. You will leave feeling energised, focused and calm, with an enormous sense of wellbeing and inspired to keep coming back for a regular practice in the warm, glow of the pod, just as she once was!
Rebecca Jones
Rebecca's love for getting lost within movement came from her passion of dancing. Her professional dance training background has provided her many qualities that she now uses on and off the mat and wants to share with others.
It is York's very own Hotpod Yoga studio that made her fall in love with Yoga and want to become a teacher herself.
Teaching alignment, awareness of position and movement of the body, and correct posture to others is important to Rebecca as she believes these are the foundations to a comfortable life.
A class with B will have you working on a good balance of strength, flexibility and mobility helping you to leave feeling energised and refreshed both physically and mentally.
When Rebecca isn't doing Yoga you will find her teaching Pilates or performing at the happiest place on Earth – Disney!
Hannah Sackville-Bryant
Hannah's classes are fun, varied, and challenging. Expect to leave feeling re-energised in both body and mind.
Hannah grew up with yoga, practising every half term whenever she visited her Grandma. In 2018, Hannah wanted to learn more about the practice and qualified in Freestyle Fitness Yoga.
Hannah is a regular to the pod and calls it her second home! After establishing a steady yoga practice, in January (2023) she went to Bali to take her 200 hrs Yoga Teacher Training registered by Yoga Alliance.
In addition to teaching yoga, Hannah is Level 3 Mat Pilates Certified (2022) and has her Level 2 Exercise to Music (2017), she loves bringing this knowledge into her classes.
Lily Green
Lily has been practicing yoga on and off for 15 years, and committed to a regular practice 11 years ago. Since then, through grad school, having two kids, settling in the UK and recently moving to York from Cambridge, yoga has been the thread for Lily to find calm amongst the chaos of life. Lily expanded her personal practice to teaching in 2019 when she earned her 200 YTT with CamYoga.
When she's not on the mat, you will find Lily chasing after her two boys, petting her lovely black cat Friday, drinking coffee, or pounding the pavement running throughout York. Lily is always up for an adventure whether it be somewhere far away or a corner of Yorkshire she hasn't explored yet.
Emma Horrox
Busy mum with two teenage children and a long career in retail and sales, health and fitness have always been a part of Emma's life. The turning point for Emma was when she found us at HPY York and started her journey with yoga and it's changed her life changed completely! Not only did Emma find a new sense of purpose and balance to her life; the benefits of regular yoga practice soon became all the clearer: Emma's felt happier, stronger and more flexible than ever before.
Profoundly inspired during lockdowns of 20/21, Emma decided to take the plunge and completed her yoga teacher training and she's really excited to share the benefits for both body and mind with everyone around her! She believes that yoga is for everyone and should be fun. Not only will you come away from Emma's classes feeling more relaxed but energised, you will also feel calmer in the mind; and of course you will also be getting a full body workout at the same time too!
Oli Milroy
Passionate for all things fitness, Oli has a background of marathon running and CrossFit. Having discovered through injury just how important self-maintenance of our muscles, bones, joints, ligaments and tendons can be, Oli was inspired, and without hesitation added Yoga into his regime as part of his mobility, recovery and strengthening training.
As an established Personal Trainer, CrossFit coach and proud co-Founder for Hotpod Yoga York, Oli wishes to share his passion for the discipline with others, in the form of focused and clear anatomical vinyasa flows.
Oli believes yoga should be accessible to everyone, be it age or condition, and his classes will offer you just that: a true space for that calming mindfulness and a journey to self-discovery.
Victoria Chan
Growing up in Hong Kong with years of training in dancing and as an aspiring anatomy geek, Victoria has always had a love of movement that combine biomechanics with proprioception, a focus on physical challenge and exploring that feel-good factor.
With the inspiration and passion for sharing something she loves – Victoria has breathed and lived the Hotpod Yoga journey truly when she discovered it in Nottingham – from customer, to teacher, and after making the plunge to quit her corporate career to now proud owner of Hotpod Yoga York: building up both national and international teaching experiences from classes, guest teaching at teacher trainings and hosting retreats. There's definitely something magical about practicing with the heady aromas, down tempo beats and of course, in the wonderful purple pod!
Vix's classes are always evolving, sharing how she sees the world. Playful yet mindful, joining Vix on the mat is an invitation to be curious of your own movements and permission to be who you already are; challenge yourself but have fun along the way, all to reclaim that realm of serenity in your headspace – a class with Vix will always incorporate the mind as well as the body to cultivate a full rounded practice. Expect coming out from her classes feeling lighter and liberated both physically and mentally, maybe even an unexplainable smile!
the founders
Victoria Chan and Oli Milroy
Originally from Hong Kong and Chesterfield, fate brought Victoria and Oli together when Oli attended his first Hotpod Yoga class where Victoria was teaching in Nottingham back in 2016, and they've not looked back since... Fast forward 3 years, and they both took the plunge and quit their jobs as Business Analyst and Personal Trainer respectively, and couldn't be more ecstatic to bring Hotpod Yoga to York!