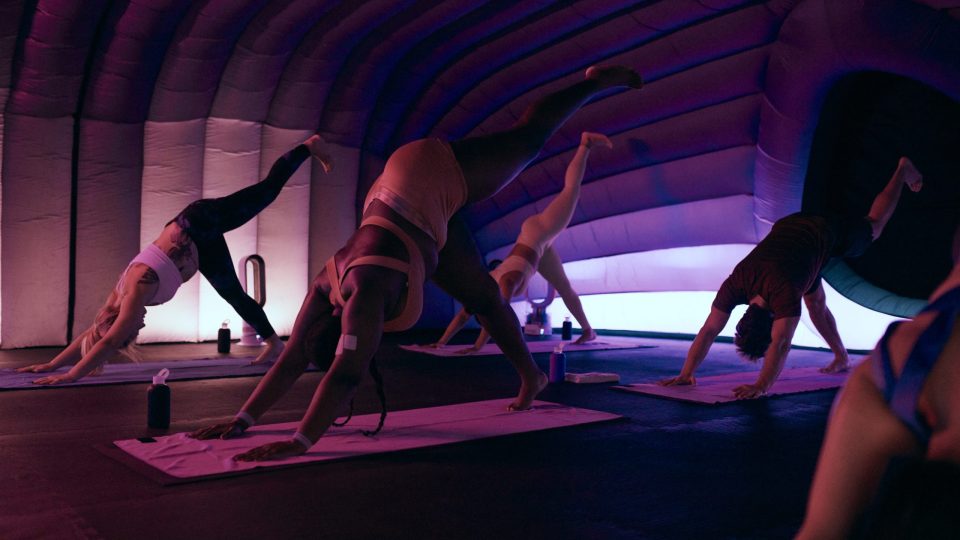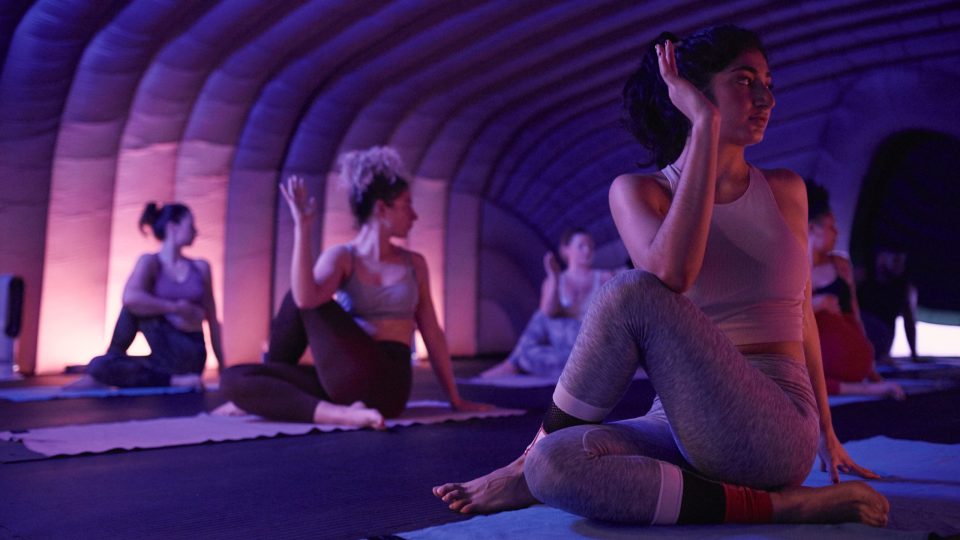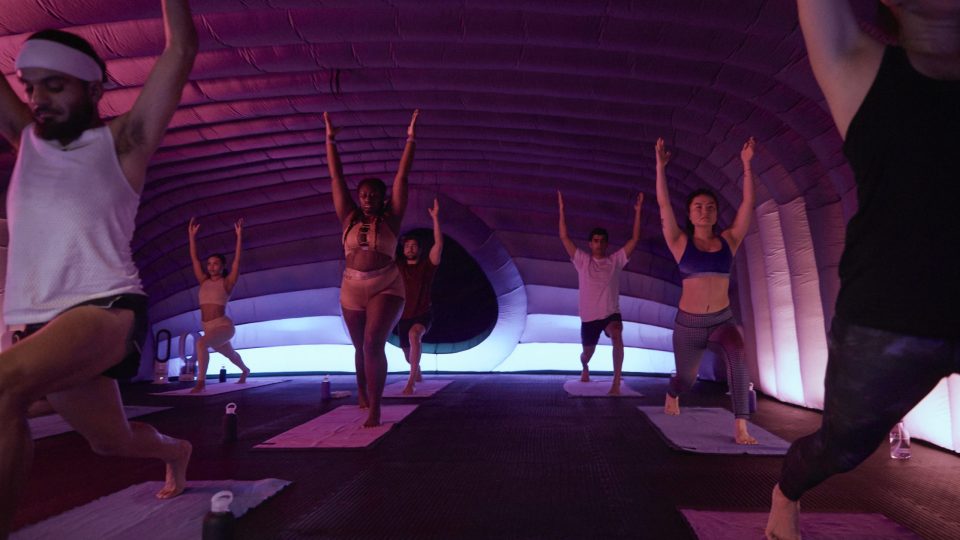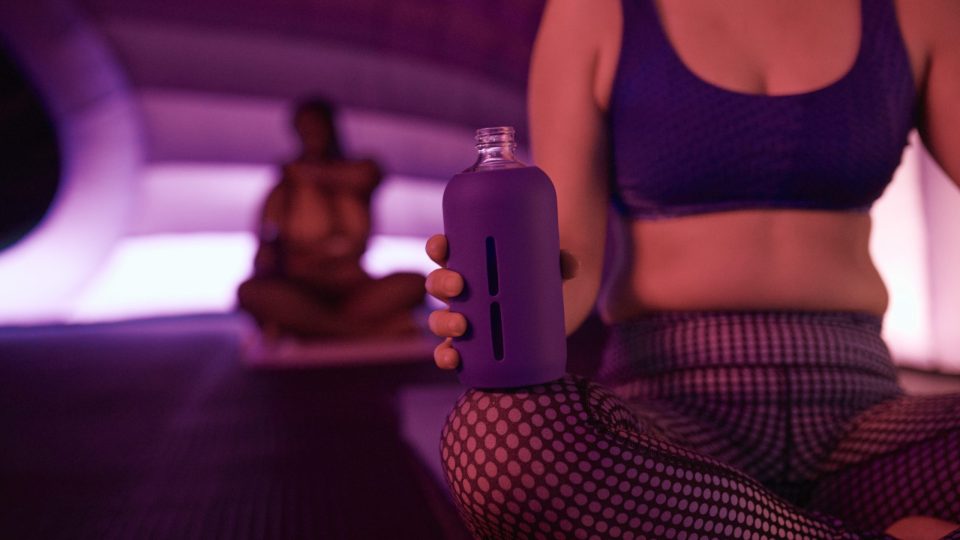 We're Europe's largest yoga business. Since 2013, over 100,000 people have immersed themselves in a Hotpod class at one of our 50+ locations around the world. We first landed in Johannesburg in 2015, and launched our new studio in Melrose in 2018.  You'll stretch further, breathe deeper, sweat harder and melt fully into the Hotpod experience – a balanced flow of active and passive postures, working the body and calming the mind in equal measure. You'll immediately find yourself a million miles away from the every day. Bring water and a towel to enjoy the unique immersion that is a Hotpod Yoga class. To understand it, you've got to experience it
google
reviews
Read what a few of our happy customers have to say! We'd love it if you could support our studio by leaving a review of your own. Simply click below to share your thoughts with us.
Changing

Parking

Showers

Mats
step into our immersive pod
hot yoga in 37 degree heat
move to relaxing beats
filled with calming scents
suitable for all levels
find

us

102, Corlett Dr, Birnam, Johannesburg, 2196, ZA
Siobhan Power
As a yoga and movement facilitator, Siobhan's teachings incorporate breath and conscious movement to strengthen and stretch the body and to allow for a deeper connection with mind, body and soul.
Her classes are challenging and draw influence from her variety of studies in Asia, South Africa and Europe. She spent a decade in London attending various workshops and retreats where she was fortunate enough to be exposed to inspiring and passionate teachers, workshops and trainings through the various studios she worked at including Hotpod Yoga UK where she taught and trained for many years!
It is from the support of the numerous studios she's worked at and the exposure of all the different styles and techniques, that she has a deep understanding, vast amount of knowledge and everlasting passion for everything Yoga, and she is a welcome addition to the Hotpod SA crew.
Abedah Musengi-Van Staden
Abedah's yoga journey began in 2014 and continues to flourish to date. She enjoys yoga as a way of maintaining a healthy body and sound mind.
Abedah studied Hatha (300 HR YTT) and Yin Yoga (50 HR YTT). Expect a class with emphasis on quality of movement, ease, clear instruction and modifications of postures – making it an experience for all levels.
Interesting Fact: Abedah is also a Bereavement Counsellor and Death Doula.
Maz Skinner
Maz found their feet on the ground when they found yoga! "My mind used to occupy my attention 24/7, then I found yoga and discovered a deep sense of calm, stillness and awareness. I found my anxiety levels decreased significantly." They quickly became committed to a strong and regular yoga practise and completed their first teacher's training course with internationally acclaimed Ashtanga teacher Caroline Klebl in 2007 and completed a course in Vinyasa Flow Yoga in 2010 at Living Yoga.
Maz's classes are strong and push you to find your own personal edge, leaving you feeling grounded, refreshed and energized.
They are also a Kids Yoga Teacher and Massage Therapist.
Genna Pearson
Genna has been practicing yoga since 2005, and brings a diverse background of training to her classes. Having qualified in 2008 with a hatha vinyasa 200hr training course, she has taken a roundabout way to teaching, by climbing up mountains and running in extreme races, not to mention racking up some hours driving a desk. She has gone on to do various additional training courses in yin yoga, and pre- and post-natal yoga, and in turn training teachers herself.
She is well placed to know the benefits of yoga in enhancing sporting performance, while it restores the weary worker. She believes in it so much she bought the franchise! Her classes will challenge you yet leave you feeling revitalised.
the founders
Genna & John
Genna & John are now the driving force behind growing Hotpod Yoga in Johannesburg & South Africa, and are responsible for looking after the franchise business and brand locally. Genna (Genevieve) has been an avid yogi since 2005 and always knew one day her passion would become her mainstay. She comes from a Business and Commercial background, running her own consultancy since 2008, and took over her first yoga studio (Yoga Warrior) in 2016. It was when she was looking to broaden the service offering that she came across Hotpod Yoga in Linden,and acquired the business in January 2018, with her husband and business partner John. John, through his wife and business partner Genna, came into yoga fairly recently but is already noticing physical and mental changes that are improving his well-being. In joining forces with Genna in the Hotpod Yoga business, he is using his engineering background to manage the technical and strategic aspects of the Hotpod business.