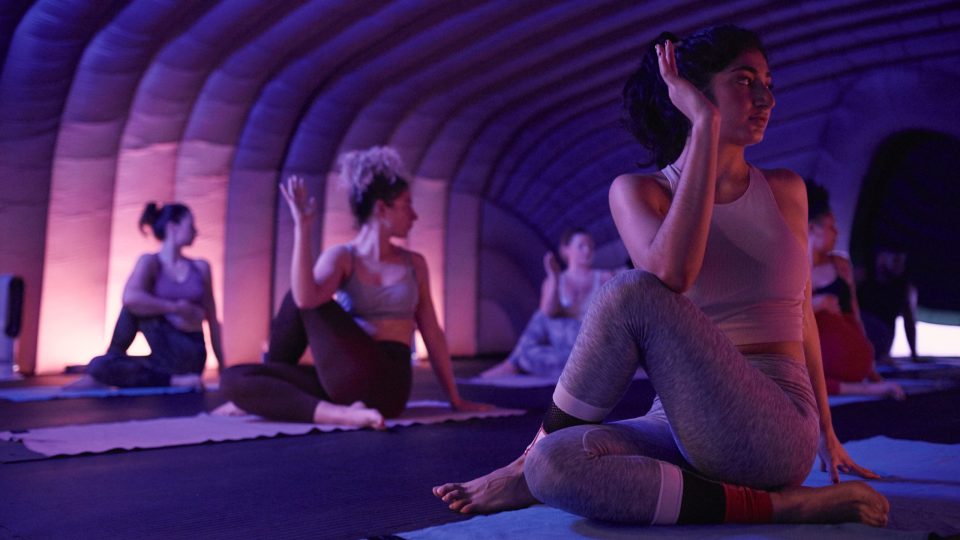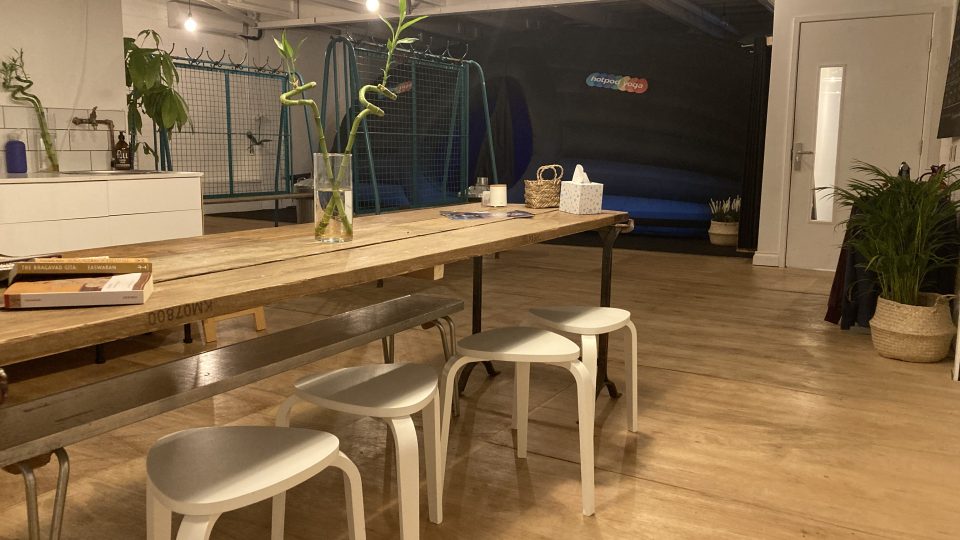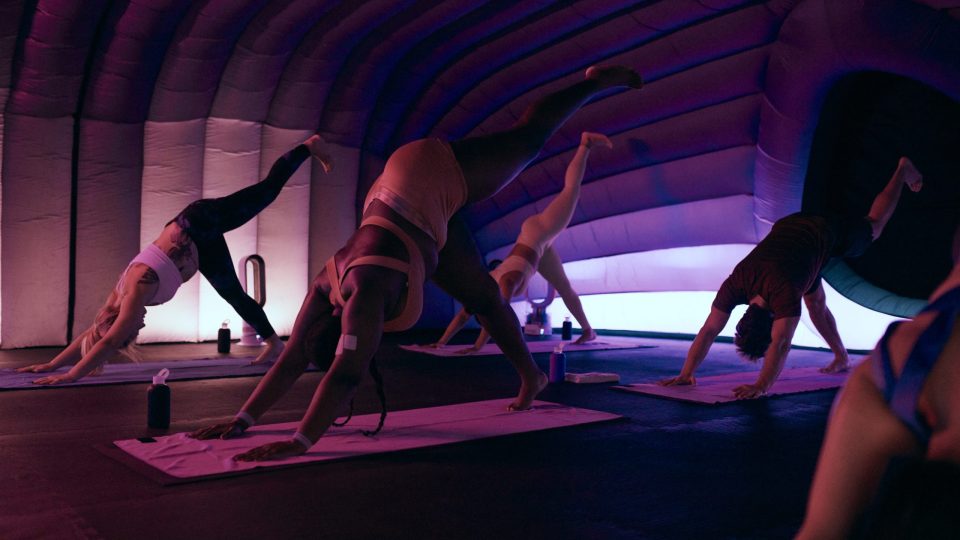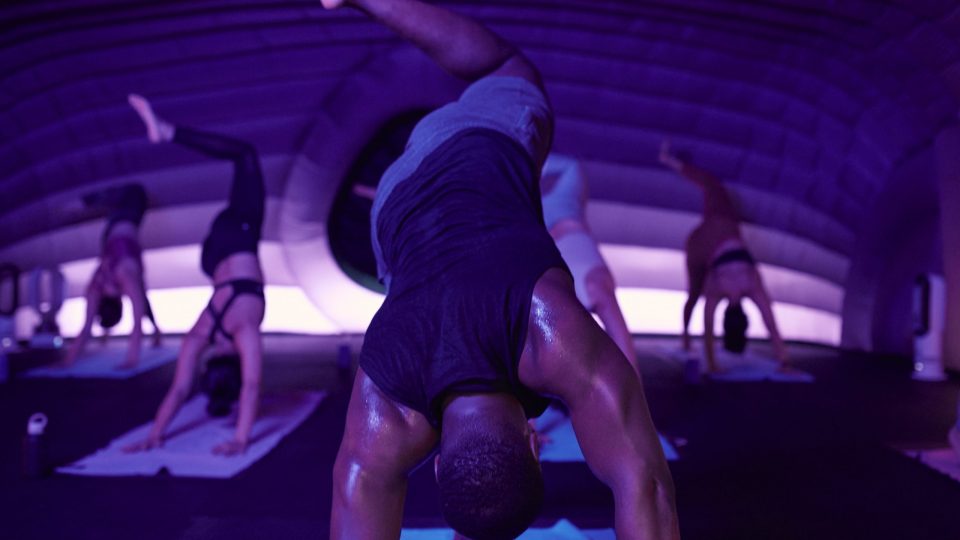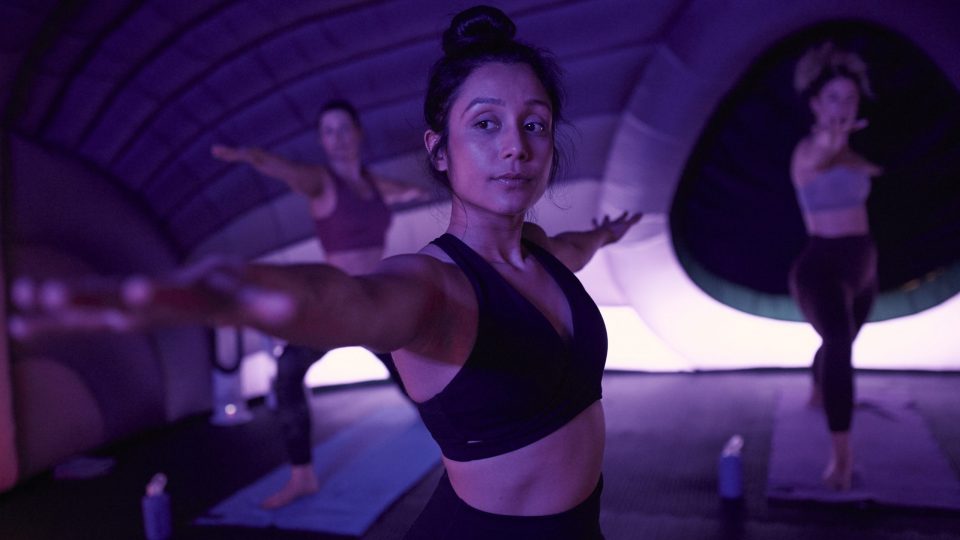 We're Europe's largest yoga business. Since 2013, over 100,000 people have immersed themselves in a Hotpod class at one of our 50+ locations around the world. You'll stretch further, breathe deeper, sweat harder and melt fully into the Hotpod experience – a balanced flow of active and passive postures, working the body and calming the mind in equal measure. For class times and more, take a look at the schedule above, then book your spot.
google
reviews
Read what a few of our happy customers have to say! We'd love it if you could support our studio by leaving a review of your own. Simply click below to share your thoughts with us.
Showers

Mats

Changing

Parking
step into our immersive pod
hot yoga in 37 degree heat
move to relaxing beats
filled with calming scents
suitable for all levels
find

us

35A Bridge St, Morpeth, Northumberland, NE61 1PE, GB
Jodie
Having trained in Leeds under various internationally renowned teachers, Jodie has recently moved to the NE after falling in love with the welcoming community, love of the outdoors and the ocean. Her classes exude uplifting energy, combining encouragement and enthusiasm to empower you to explore your full potential, even if that means finding empowerment in a simple Child's Pose. She cherishes the sense of community and connection in yoga and will always greet you with a warm smile.
Nicola Lynch
Having little prior yoga experience, Nicola attended her first Hotpod class in 2015 not quite knowing what to expect. She quickly began to develop a love of fluid movement in addition to the physical challenge of practicing in the heat.
Completing her teacher training in 2022, Nicola is keen to share the positive mental and physical benefits that she believes yoga can offer for anyone open to spending time on the mat.
"My approach is inclusive and light-hearted, encouraging an element of physical challenge and exploration to support students in building strength, developing flexibility and creating a balance of body and mind"
Celeste Hay
Celeste spent the majority of her years as a dancer before finding Yoga which has since transformed both her inner and outer worlds. Celeste's love for the relationship between our physical, mental, emotional and spiritual aspects led her to delve deeper in her own practice of Ashtanga and Vinyasa before deciding to complete her teacher training so she could share the gifts she found with others. Celeste is passionate about how Yoga becomes the gateway to so much potential for each individual.
Celeste's classes are energetic with a focus on exploring your physicality as well as creating balance and understanding of your mental and emotional states.
Sue Urwin
Sue began practicing yoga in 2016. Initially Sue used yoga as a restorative practice whilst working within the fitness industry but quickly came to realise the multifaceted nature of yoga.
It was when Sue moved into a stressful corporate job that the true benefits of yoga shone through, the connection between breath, body and mind. Sue found that after every session whether it be challenging or restorative she felt calm and centered. It changed her mindset and life in so many ways, it was then she decided she wanted to share what she had learned and help others see the benefits yoga can have on their everyday lives.
Christine Heslop
Christine started practicing yoga over 10 years ago as an addition her running training. She completed her 200hr teacher training in India and recently returned to develop this further for her 500hr training. Routed in Ashtanga practice Chris always provides a strong, nurturing and developmental practice.
In addition she created wonderful immersive sound baths with Gongs. She says 'nothing makes her happier than seeing those I teach enjoy their practice, feel good mentally and physically and challenge themselves'
Mario Troiano
Mario begun his yoga journey as a means to recover from reoccurring injuries, what unfolded became so much more than just physical benefits. Mario believes that movement is medicine and it will not only melt away your muscle aches and pains but also improve your overall mental wellbeing.
Mario likes to approach classes with a light hearted playful manner, embracing the fact that everybody is at a different stage of their own personal journey and encourages you to enjoy every step along the way. With a background in ashtanga yoga and calisthenics Mario has a true passion for exploring our bodies capabilities and changing the impossible to possible.
Freddie Lee
Yoga was introduced to Freddie as a low impact form of exercise that would aid strength and flexibility. Only when he started practicing daily did he discover not only the mental and physical benefits of yoga, but also an appreciation for how it encouraged him to link breathing to how you move. Freddie's classes are strong yet playful, and encourage people to experiment and explore different poses and progressions in a safe space.
Marta Jackson
Marta is a passionate Yogi. She started practicing yoga 10 years ago, to stay fit and balance mental health. In March 2018 she completed 200hrs Multi-style Yoga Teacher Training in Goa, India. Marta's style is a mixture of strength and subtlety she can equally deliver dynamic Flow and more nurturing practices.
Zoe Moorton
In 2016, Zoe trained in the foot of the Himalayas, India and has been teaching in a variety of styles since. Her favourite thing about yoga is the warm buzz at the end of the class when everyone has messy hair, big smiles and are feeling more human. Zoe tends to match her style and sequences to the energy of the room and always encourage students to listen to how they feel both mentally and within their bodies. She teaches in an inclusive, friendly and relaxed manner and it's always her goal to make people laugh and feel at home.
Jules Buchanan
Jules first tried hot yoga in 2014 after looking for a less impactful form of exercise following years of running and developing "crunchy knees". Jules was instantly hooked and embarked on a training course at the start of 2017. After graduating she set up her own yoga classes in local village halls and taught at the studio where she trained.
​
Balancing a successful career in logistics became increasingly difficult and she found myself drawn more and more to teaching yoga as it gave such a buzz. Jules soon made the decision to walk away from her logistics career to teach yoga full time and has never looked back. She misses having a fancy company car but that's the only thing!
Peter Eyre
Having been involved in many sports all his life, most particularly surfing Peter came to yoga as a means to increase mobility, reduce recovery time and maintain performance. The more he practiced the more he realised the mental benefits were as powerful as the physical. He fell in love with the immersive nature of Hotpod Yoga and trained as a teacher with them and now can't wait to bring these benefits to the people of a Morpeth and the surrounding area
Allie Denholm
Allie had experienced many types of yoga for many years- being drawn to the movement and mental focus it gave. As someone with psoriatic arthritis having experienced the additional heat of the pod she really noticed the benefits it brought to her joints and skin. When the chance arose to train with Hotpod Yoga she was so impressed by the quality of teaching she came back and inspired Peter to train too, and set about launching their very own Hotpod Yoga in Morpeth
the founders
Peter Eyre and Allie Denholm
Peter and Allie have worked in education as senior leaders and have always loved seeing transformational change in others, both learners and colleagues alike. After a background in competitive sport and a particular passion for surfing, Peter discovered yoga and its complimentary benefits to performance and recovery as well as its wider mental health advantages. Allie similarly began practising yoga to support wider physical and mental wellbeing many years ago. Both Peter and Allie have now trained as yoga instructors. Peter has moved out of education in schools and they are both excited to bring the benefits of yoga to Morpeth and the wider Northumberland community.