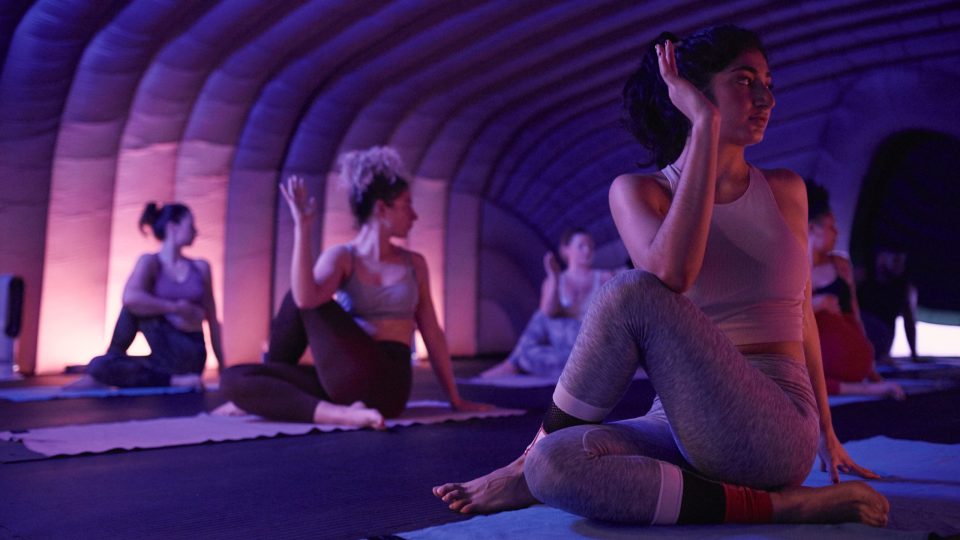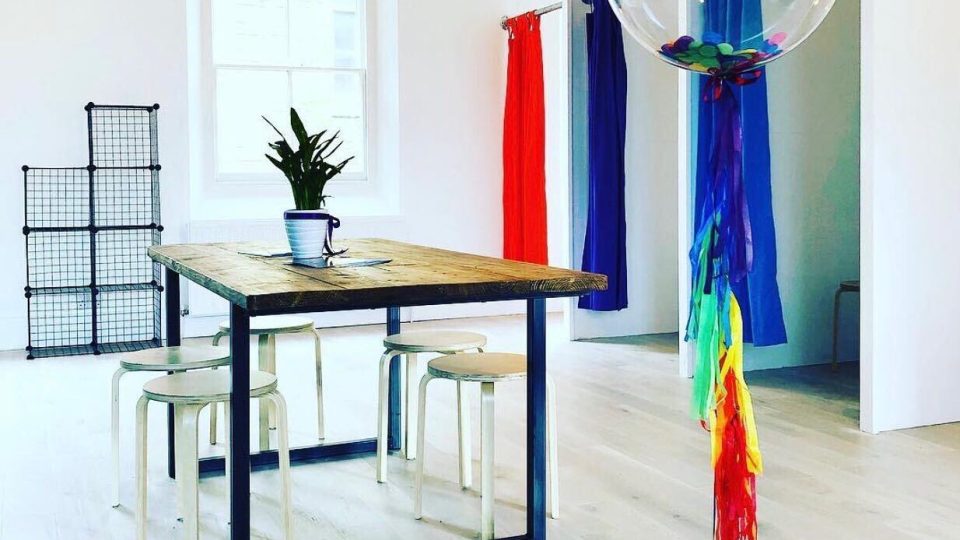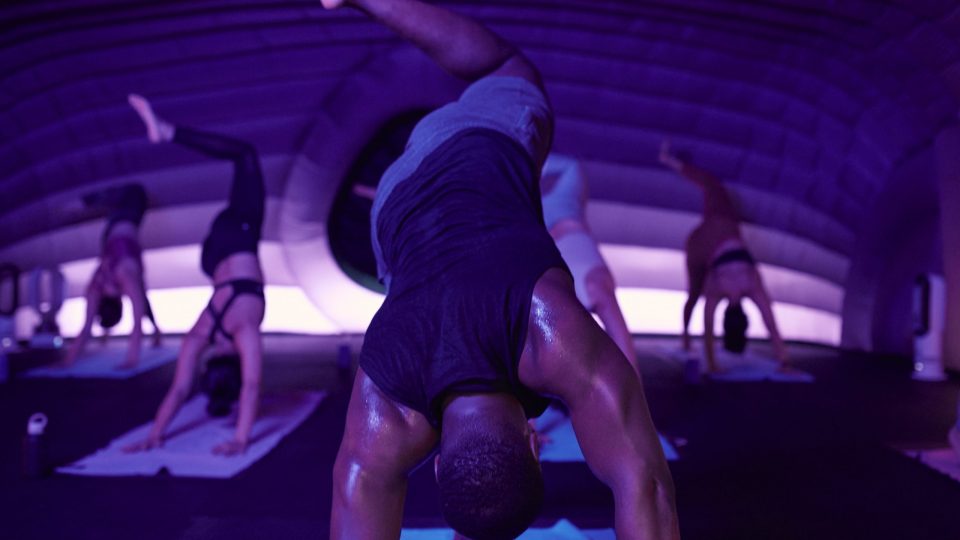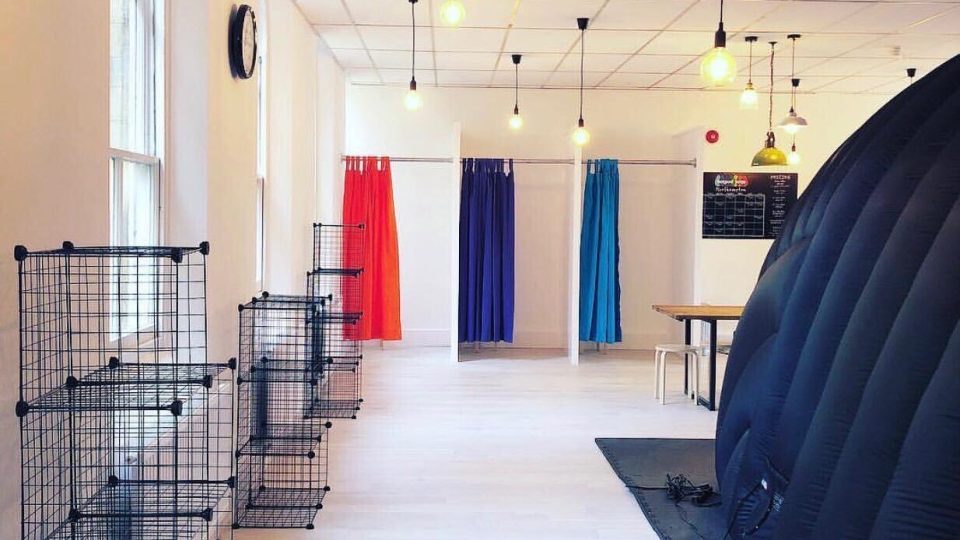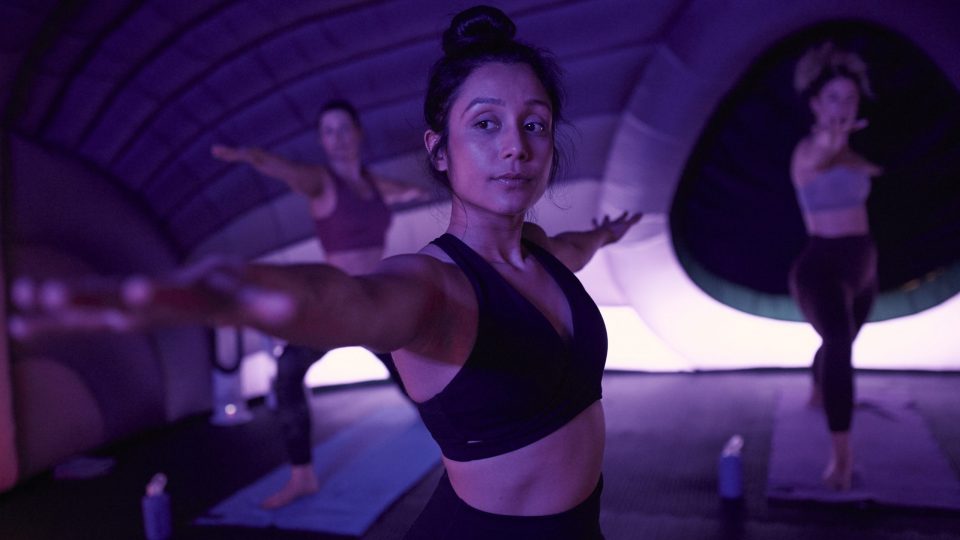 We're Europe's largest yoga business. Since 2013, over 100,000 people have immersed themselves in a Hotpod class at one of our 50+ locations around the world. You'll stretch further, breathe deeper, sweat harder and melt fully into the Hotpod experience – a balanced flow of active and passive postures, working the body and calming the mind in equal measure. For class times and more, take a look at the schedule above, then book your spot.
google
reviews
Read what a few of our happy customers have to say! We'd love it if you could support our studio by leaving a review of your own. Simply click below to share your thoughts with us.
step into our immersive pod
hot yoga in 37 degree heat
move to relaxing beats
filled with calming scents
suitable for all levels
find

us

5 College St Mews, Northampton, Northamptonshire, NN1 2QF, GB
Ashley
In 2015, I embarked on a transformative journey in China, training with the Shaolin monks for half a year, cultivating the foundations of discipline. Venturing into the hospitality industry, I navigated the culinary world on a cruise ship, eventually managing establishments in Vancouver. Amid the chaos, yoga became my sanctuary, offering solace from the demanding industry. Departing Canada and the cruise ship, I sought to enhance my well-being and dove deeper into yoga, completing a 200-hour Teacher Training Course. Along this path, I delved into the art of pranayama, finding profound solace in its breath-centric practice. Now, as a registered yoga teacher with Yoga Alliance and trained in Vinyasa, I am now very excited to share the transformative power of yoga at Hotpod Yoga Northampton, guiding others toward balance in both mind and body. My journey, shaped by diverse experiences, is a testament to the holistic benefits of yoga.
Scott
Scott's journey has been full of challenges, but his discovery of yoga in 2020 proved to be a turning point for him. When other options weren't available, yoga gave him a way to move his body and stay active. Unfortunately, in 2022, Scott suffered knee injuries that put an end to his 10-year career as a dancer. It was a difficult time, but yoga once again came to his aid, helping him with his rehabilitation and giving him a renewed sense of purpose. After completing a 200-hour training course with Hotpod Academy, Scott is now eager to help others on their own physical healing journeys.
Louisa
Louisa discovered the benefits of Yoga in 2016 whilst studying Dance and Fitness at University, yoga had a calming effect on her mind. Her first class at Hotpod was in 2021 and she loved the whole immersive experience that Hotpod brings to your practise and very quickly became addicted to the pod. Louisa completed her 200hr YTT in Greece and has worked abroad as a Fitness Instructor at holiday resorts.
Louisa's favourite style of Yoga to practise is Vinyasa. She believes yoga really can have an amazing and beneficial impact on the mind and body and she can't wait to spread the love of Yoga at Hotpod Northampton!
Millie
Millie absolutely loves practicing and teaching Yoga. After practicing various Yoga styles for 18 years, she qualified as a Hot Yoga teacher through a Yoga Alliance certified 200-Hour Yoga Teacher Training programme in 2020. Millie teaches various styles of Yoga, including Hatha Flow, Vinyasa Flow and Hot Yoga, she also runs some Special Yoga Events including Masterclasses, Yoga Workshops incorporating Dynamic Flow, Yin Yoga, Restorative Yoga and Yoga Nidra. In addition, she also teaches BARRE classes, a fun class inspired by Ballet moves, fusioned with Yoga and Pilates, designed to have a full body workout and stretchout. Millie's classes are dynamic and fun. She will put you through your paces while providing different options and modifications to suit all levels. You will leave her classes feeling totally relaxed, rejuvenated and with a smile on your face.
Emma
Emma is a Yoga instructor and Personal Trainer with over 12 years' experience and advanced qualifications in Fitness, Yoga, Dancing, Anatomy and Nutrition.
As an ex-professional dancer, Emma performed in shows all over the world, whilst nurturing her passion for health, fitness and yoga to keep herself fit and injury free for performing.
Emma completed her 200 hour Yoga Teacher Training qualification in India and learned about a wide variety of yoga practises which she now enjoys teaching to all ages and abilities, specialising in flexibility and joint mobility.
Emma loves to motivate, encourage and educate others to live a healthier lifestyle and to see health as a lifestyle rather than a means to an end.
Nadia
I've been a yoga practitioner since 2000 and passionate about yoga's health benefits right from the start. In 2000 yoga helped me cure the dizzy spells I was having. In 2005 it helped me strengthen my knees which had worn out ligaments and tendons. I love practicing yoga so much that in 2014 I became qualified to teach. I wanted to be able to inspire others to improve their health through not just through the physical practice of yoga but also pranayama (breath control) and yoga nidra (a powerful and restorative waking sleep). These days I teach a variety of yoga styles and I feel blessed to be able to share the positive and transformative benefits of a regular yoga practice with others.
Alice
Following a career as a secondary school PE Teacher, Alice made the transition of moving back home to set up Hotpod Yoga Northampton. She was a National League hockey player and loves most things sport and exercise related. Before being introduced to Hotpod Yoga, she had never done yoga before! Alice just loves the calming, yet challenging effect Hotpod Yoga has. Since embarking on her Hotpod Yoga journey, she has never looked back!
Ijy
Ijy's background is in dance, choreography and gymnastics naturally led her to yoga, Bikram and then Hotpod Vinyasa around a year ago. She really found her flow here and loves the benefits of the heat in the pod. Ijy was initially attracted purely for the physical benefits but with more frequent practise, it became a much more spiritual and meaningful experience for her. Yoga has helped re-set Ijy's mind as well as her body. Ijy took her teacher training with Hotpod and loved every second. She can't wait to get back in the pod, share the love and get sweaty again!
Paula
I discovered yoga over 20 years ago when I was working as a Fitness Instructor in a local health club. I was lucky enough to secure a health and fitness position onboard a cruise liner, where I could combine my love of travel with my profession. I predominantly travelled to American ports, where yoga was starting to become increasingly popular at that time . During my travels I was very fortunate to have the opportunity to practice with some amazing teachers in beautiful locations.
After a few years of travelling, I was keen to gain more knowledge so I returned to the UK and attended University. I love sport, so the natural route for me was to take a degree in Physical Education. Upon completion of my course, I graduated with a B. Ed First Class Honours. I still had a strong desire to see more of the world so I began working for an airline. I was regularly flying in and out of Los Angeles, this is where I experienced my first Bikram Yoga class. I was instantly hooked. My job enabled me to attend workshops and teacher trainings around the world.
There were no hot yoga studios local to me in the UK at that time, therefore, I could only practice when I was away. Eventually the UK caught up and I was able to practice more regularly on home soil. With regular practice I soon noticed the positive effects practicing in the heat was having on my body.
I took a leap of faith and completed my 200 hr yoga training in 2018. I began my training just one month after having knee surgery and was amazed how much yoga assisted my rehabilitation.
I am very excited to join the team at Hotpod and look forward to seeing you on the mat. I'm delighted to be able to share the benefits of yoga with you, whatever stage you are at in your yoga journey.
Sam
I found yoga in September 2018 when Alice opened up Hotpod Yoga in Northampton – it quite literally changed my life! So much so, I travelled to India to undertake my 200hr YTT course and returned back in 2019 to teach in the pod.
The benefits of yoga are unmistakable for me – bringing my mind, body and breath together, permission to focus on myself, nourishing my wellbeing and allowing space for my brain to decamp from the busy-ness of my beautiful life. Coupled with the cocooned-like atmosphere of Hotpod, the magic ingredient, supplies us with that total and blissful hot yoga experience I say!
Hotpodyoga Northampton is a truly yummy place to be…come see for yourself…allow me to guide you through your practice and be completely comfortable and connected with your-self. I look forward to seeing you in the pod very soon.
Sam
Helen
My name is Helen and I'm a 200hr Sun Power Yoga Teacher from Leicestershire. Previously, I worked in mainstream education for over 12 years as a secondary teacher before leaving in 2017 to set up my own yoga business. I believe that yoga's physical and emotional benefits have saved me and many others I know. I also believe yoga is for everybody and every body, regardless of age or ability from babies to the twilight years, yoga can be used to keep us supple, happy and in the moment rather than worrying about the past or what's yet to come. Movement. Meditation. Mindfulness is the way forward – I'm excited to start teaching at HPY Northampton as it is super fun and friendly, just as the yoga community should be!
Kathryn
Kathryn developed an interest in yoga following injuries and surgery. She discovered Ashtanga yoga and has never looked back and now enjoys and values all forms of yoga. Initially practising for rehabilitation, yoga has become a way of life and not just supported her physically but mentally and emotionally. Kathryn did her teacher training in India in 2017 and started teaching alongside her full-time role as a specialist nurse practitioner. Since then she has attended many workshops and retreats. Kathryn's classes are fun yet energetic with value being placed on breath to movement. She encourages students to approach each practise on the mat as it is the first, honouring the body and the mind in the moment without judgement.
Maz
Maz has been teaching yoga since 2017, initially alongside being a Secondary School Music Teacher and Head of Year. Yoga became a way of improving her general well-being and she turned to teaching yoga full time in 2019.
Her personal Yoga practice is a vinyasa / dynamic practice.
Maz's classes aim to be strong, but accessible and fun, with an emphasis on exploring the balance of strength and softness within poses and helping students listen to and become more aware of their bodies and breath.
the founder
Alice Williams
A friend introduced Alice to Hotpod Yoga in Solihull in 2015. Initially sceptical of yoga, the fun, intensifying, stress-relieving workout, combined with the immersive pod environment, soon had Alice hooked! When returning to her hometown Northampton, the absence of local Hotpod Yoga led to the irresistible opportunity to open the Northampton franchise!