Hotpod Yoga
Pretoria I Lynnwood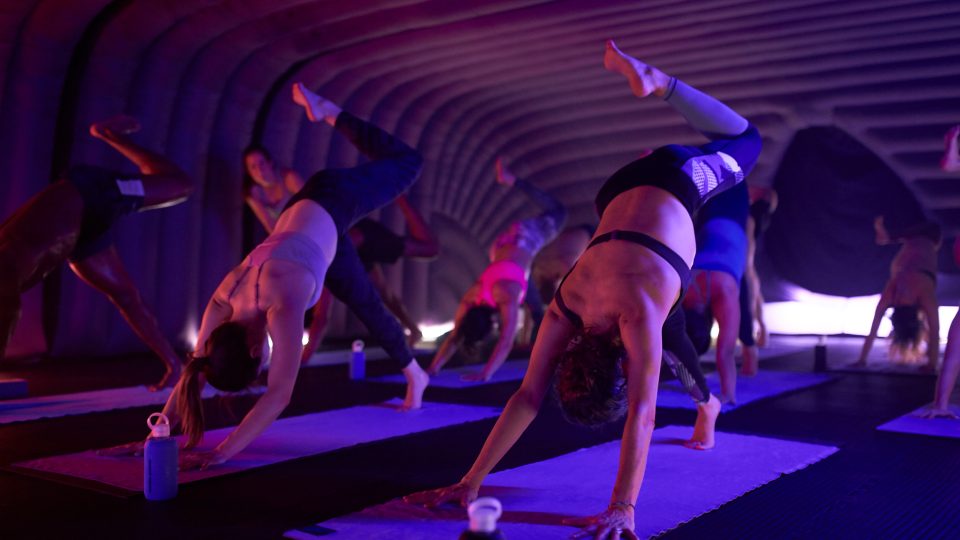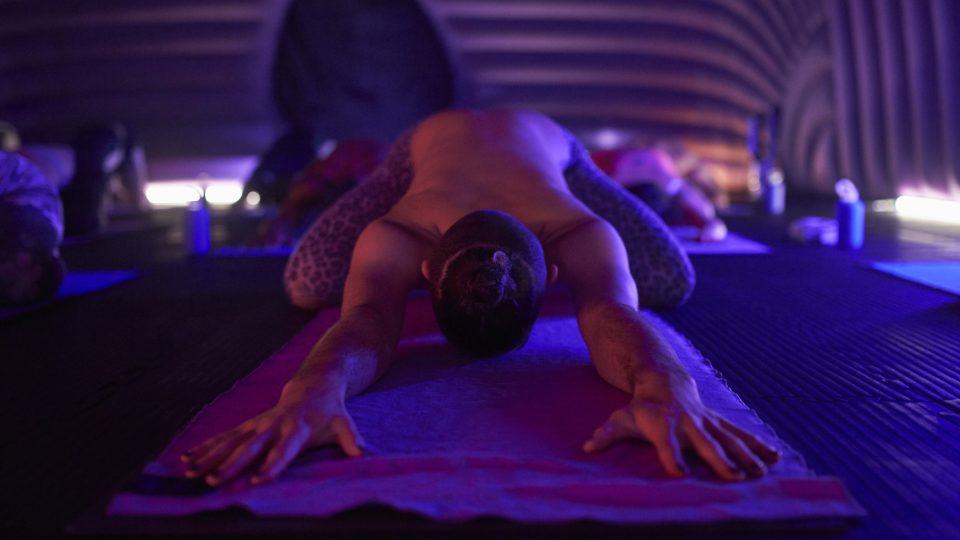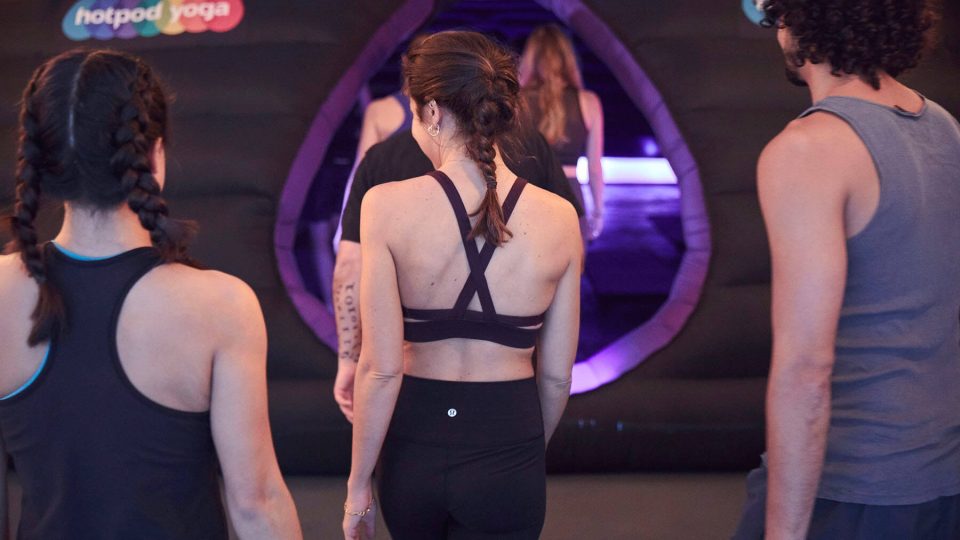 We're Europe's largest yoga business. Since 2013, over 100,000 people have immersed themselves in a Hotpod class at one of our 50+ locations around the world.
You'll stretch further, breathe deeper, sweat harder and melt fully into the Hotpod experience – a balanced flow of active and passive postures, working the body and calming the mind in equal measure. You'll immediately find yourself a million miles away from the every day. Bring water and a towel to enjoy the unique immersion that is a Hotpod Yoga class. To understand it, you've got to experience it
Showers

Mats

Changing

Parking
step into our immersive pod
hot yoga in 37 degree heat
move to relaxing beats
filled with calming scents
suitable for all levels
find

us

60 Glenwood rd, Glenwood, Pretoria, Gauteng, 0081, ZA
Melissa
I have been practicing yoga since 2017 and completed my 200hr Teacher Training with Hotpod Yoga in 2022.
I am committed to providing an extensive experience and I'm excited to share my passion with all students from beginner to advanced.
I believe that yoga is personal, totally unique to you – I honour this and I am grateful to offer space to guide you into your breath and movement to expand, accept and release.
Nielmari
I am a designer, part-time lecturer and full-time believer that you're only one yoga class away from a good mood. I have been practicing yoga for over 10 years, and since completing my 200YTT in 2019 I've focused on developing classes for first time yogis.
I believe yoga should be accessible to every type of body, no matter where you are in your yoga journey. My classes focus on building strength, flowing in a way that feels good to you and ultimately making you feel more connected to yourself.
Alana
Alana is a free-spirited happy hippy with a passion for yoga. Over the past 7 years a lot changed in her life, but yoga was the one thing she kept coming back to. She recently completed her Teacher Training under the wonderful guidance of Mischa. She always loved learning and sharing knowledge and hopes to inspire people to live a more holistic and simplistic life. Her dream is to live on a farm in the mountains and host yoga and wellness events. She believes that yoga is the medicine for life.
Hanli
Hanli is a designer, mom, wife and devout Yogi.
She has been practicing Yoga for 18 years. Her passion to make Yoga and its benefits accessible to everyone was the reason she did her 200 HYTT. She loves children and teens and would like to live out her passion for Yoga by equipping these precious young souls with the physical and mental tools to take on life.
Kirsten
Kirsten has over 20 years of working with moving bodies, trauma, and building trauma informed curriculum. She is the Executive Director of Legacy Motion, an NGO that supports individuals and communities impacted by trauma by offering sustainable programing and trainings to community members in trauma informed, restorative movement based practices and somatic therapy modalities. Each program and project honors traditional healing methods, supports the collective human experience, and provides learning opportunities to aid in accessible and equitable mental healthcare through the mind/body connection. She is also the founder of Healing Motion, a private practice that offers somatic coaching and embodied practices that support mental health by assisting individuals in discovering their innate wisdom, restoring their embodied strength, and transcending to holistic wellbeing.
Liza
Liza discovered yoga in 2013 while studying acting in Los Angeles. She initially used it as a tool to deepen her breath and physical awareness. Since then it has become her primary source of regulating her nervous system and has also helped her overcome major mental health issues. Liza completed her YTT in 2021 and has been teaching non stop ever since. She believes that yoga is for EVERY BODY and loves finding variations that work for every Yogi. She is a professional dancer who has taught dancing since 2013 and has her own digital marketing business. Her other passions included free-diving, surfing and hiking.
Christa
I attended my first yoga class in 2008 and has never stopped since. As my love and passion for yoga grew and I noticed how every aspect of my life was being transformed, a deep desire to share this with people developed.
So, in 2015, after spending some time in the Sivananda Ashram in the South of India, I completed a 500hr TTC course in Integral Hatha Yoga. I became a registered teacher with the Yoga Teachers Fellowship shortly thereafter.
My aim is to present students with the tools to cope with the many challenges they face daily. To help them find inner peace amidst their stressful lives, connect with a deeper part of themselves, still their minds, and at the same time move and strengthen their bodies.
Inneke
After my first class in January of 2019, I was hooked! I started once a week with one of my close friends and within 6 months I had a daily practice. I recently completed my teacher training through a 200-hour Hotpod Yoga course and I will always be a student of the practice and am deeply grateful for the wisdom my teachers have shared.
I love the strength yoga has given me, both physically and mentally! In my classes, I love to combine creative sequencing, the strength of playfulness and a dose of inspiration to help you deepen your practice. My hope is that you step off the mat feeling refreshed, nourished and balanced.
Johlene
Johlene is an artist with a love for yoga. She started practicing yoga in 2014, and has since qualified as both a yoga teacher and yoga therapist (500HYTT). She was drawn to yoga philosophy in pursuit of joy and has found it to be powerful medicine in healing body, mind and spirit.
Mischa
Mischa is proud to be one of the first representatives of Hotpod Yoga South Africa – and is leading HPY Pretoria!
She obtained her 200 hour yoga teachers training qualification in Rishikesh, India where she had the pleasure of learning under the guidance of Acharya Vinay Chaitnyaryt. Her classes are dynamic Vinyasa Flow, integrating alignment, core work, and breathing techniques with basic poses and the creative sequencing from the Hotpod Yoga UK team. She has a simple yet dynamic way of communication and believes in understanding each and every individual she teaches. She loves teaching people to move their bodies for all round physical and mental goodness. Her understanding and hands-on ability to teach deepens from having experience as a gymnast and a former Pilates instructor. She finds joy incorporating yoga into her own everyday life.