Hotpod Yoga
Pretoria I Lynnwood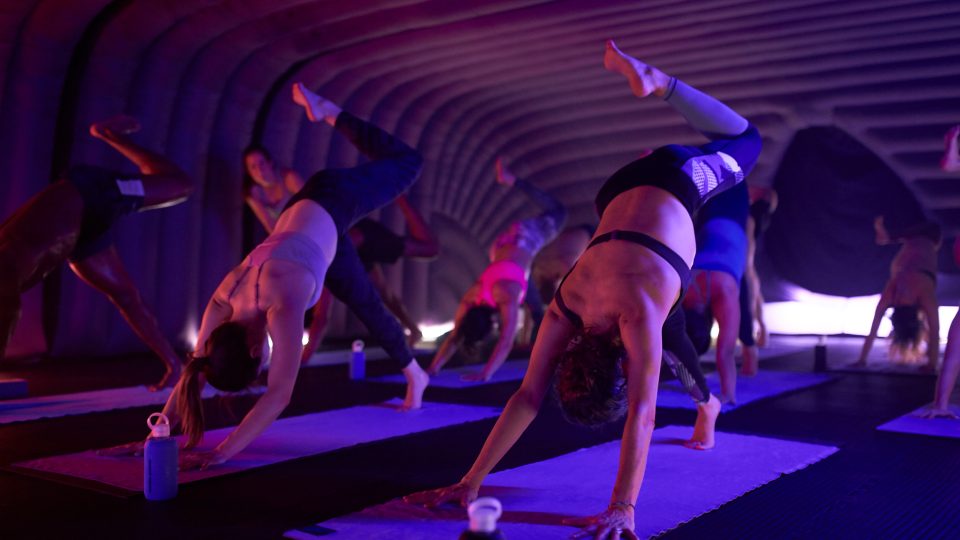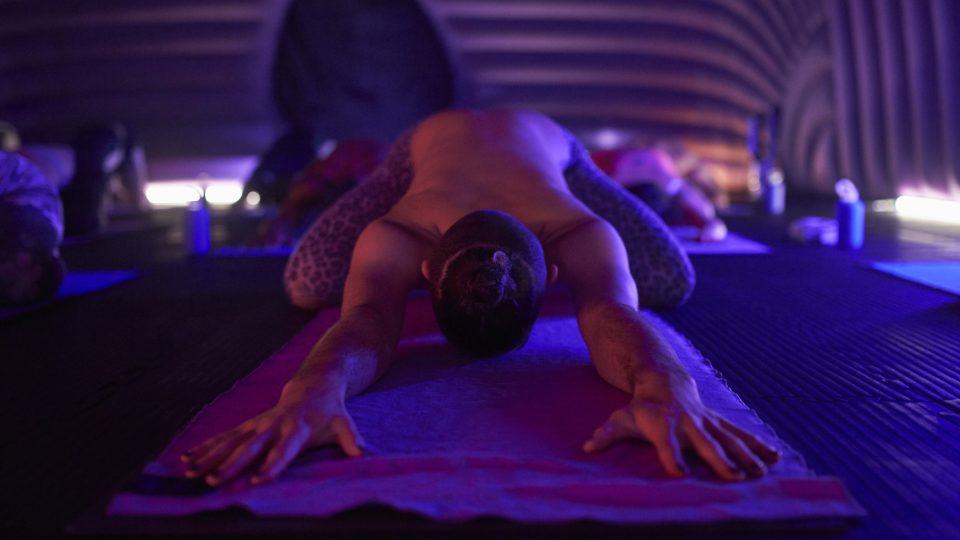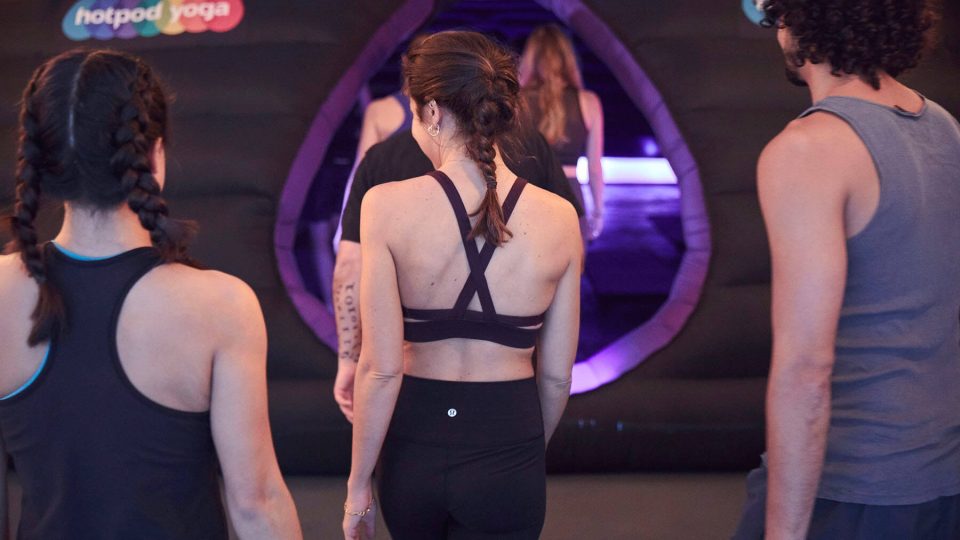 We're Europe's largest yoga business. Since 2013, over 100,000 people have immersed themselves in a Hotpod class at one of our 50+ locations around the world.
You'll stretch further, breathe deeper, sweat harder and melt fully into the Hotpod experience – a balanced flow of active and passive postures, working the body and calming the mind in equal measure. You'll immediately find yourself a million miles away from the every day. Bring water and a towel to enjoy the unique immersion that is a Hotpod Yoga class. To understand it, you've got to experience it
Changing

Mats

Parking

Showers
Signature Inflatable Studio
Vinyasa flow
37 degrees
All levels welcome
find

us

60 Glenwood rd, Glenwood, Pretoria, Gauteng, 0081, ZA
Liza
Liza discovered yoga in 2013 while studying acting in Los Angeles. She initially used it as a tool to deepen her breath and physical awareness. Since then it has become her primary source of regulating her nervous system and has also helped her overcome major mental health issues. Liza completed her YTT in 2021 and has been teaching non stop ever since. She believes that yoga is for EVERY BODY and loves finding variations that work for every Yogi. She is a professional dancer who has taught dancing since 2013 and has her own digital marketing business. Her other passions included free-diving, surfing and hiking.
Sascha
As an athlete I injured a hamstring and my lumbar spine and had to give up competitive sports at a young age.
I found yoga in 2014 and it completely changed my life as my body slowly rehabilitated. I regained my strength and balance through my practice and started my mindfulness journey.
Fast forward to today, I am an avid runner, swimmer and overall fitness and wellness fanatic!
My classes are for everyone, but more so for runners, gym bunnies and people with an active lifestyle. We will focus on opening the hips and shoulders, lengthening the spine and activating the core through breath to counter all of the harshness we otherwise put the body through.
Let's flow and build functional strength together!
Sonél
Sonel is a fun, loving and bold yoga teacher. She loves yoga so much it's infectious. Yoga and the practice opened up doors never expected. With a newfound passion, it put on her on a path of transformation and growth and a warm feeling of gratitude. When she's not doing anything yoga-related she's embracing her inner foodie!
In Sonel's classes, she keeps the pod light-hearted, weaving in corny jokes. Teaching and helping others to become more proficient in their practice became her new passion.
Christa
I attended my first yoga class in 2008 and has never stopped since. As my love and passion for yoga grew and I noticed how every aspect of my life was being transformed, a deep desire to share this with people developed.
So, in 2015, after spending some time in the Sivananda Ashram in the South of India, I completed a 500hr TTC course in Integral Hatha Yoga. I became a registered teacher with the Yoga Teachers Fellowship shortly thereafter.
My aim is to present students with the tools to cope with the many challenges they face daily. To help them find inner peace amidst their stressful lives, connect with a deeper part of themselves, still their minds, and at the same time move and strengthen their bodies.
Lea
Being so young, I only started my yoga journey about 2 years ago. It started as a path to healing – emotional, physical, and spiritual – and has since become a part of my daily life. I've fallen in love with how yoga has changed me as a person and would love to help others on their journey, no matter what the goal. I have experience with some pretty crazy yogi injuries, so it's all about a safe practice with me!
Inneke
After my first class in January of 2019, I was hooked! I started once a week with one of my close friends and within 6 months I had a daily practice. I recently completed my teacher training through a 200-hour Hotpod Yoga course and I will always be a student of the practice and am deeply grateful for the wisdom my teachers have shared.
I love the strength yoga has given me, both physically and mentally! In my classes, I love to combine creative sequencing, the strength of playfulness and a dose of inspiration to help you deepen your practice. My hope is that you step off the mat feeling refreshed, nourished and balanced.
Johlene
Johlene is an artist with a love for yoga. She started practicing yoga 4 years ago and recently completed her 200 HYTT. She was drawn to yoga philosophy in pursuit of joy and has found it to be powerful medicine in healing body and mind.
Abedah
Abedah is an emerging teacher based in Johannesburg and Pretoria respectively. Her yoga journey began in 2014 and continues to flourish to date. Abedah enjoys yoga as a way of maintaining a healthy body and sound mind. Abedah spent 2 years maintaining her own asana practice before moving on to complete her 300 HR Hatha yoga certification. Abedah is excited to share her perspective on leading a yogic lifestyle with all who seek to know more. "There is so much to learn from facilitating a space for yogis to safely explore their bodies. As teacher, I am passionate about making yoga accessible for people of all walks of life."
Expect a class with emphasis on safety, correct alignment, easy-to-follow sequencing and modifications of postures – making it an experience for all levels.
Mischa
Mischa is proud to be one of the first representatives of Hotpod Yoga South Africa – and is leading HPY Pretoria!
She obtained her 200 hour yoga teachers training qualification in Rishikesh, India where she had the pleasure of learning under the guidance of Acharya Vinay Chaitnyaryt. Her classes are dynamic Vinyasa Flow, integrating alignment, core work, and breathing techniques with basic poses and the creative sequencing from the Hotpod Yoga UK team. She has a simple yet dynamic way of communication and believes in understanding each and every individual she teaches. She loves teaching people to move their bodies for all round physical and mental goodness. Her understanding and hands-on ability to teach deepens from having experience as a gymnast and a former Pilates instructor. She finds joy incorporating yoga into her own everyday life.