Hotpod Yoga
London | South Wimbledon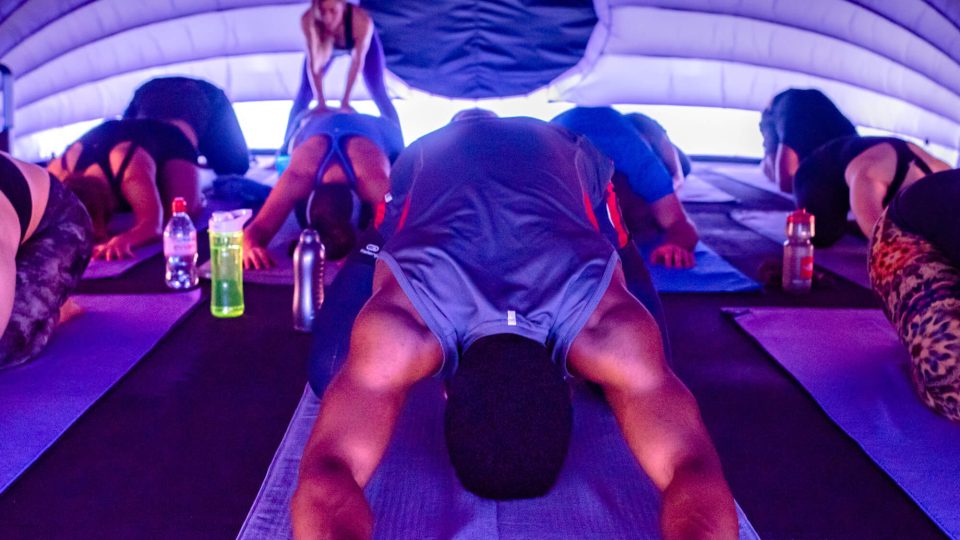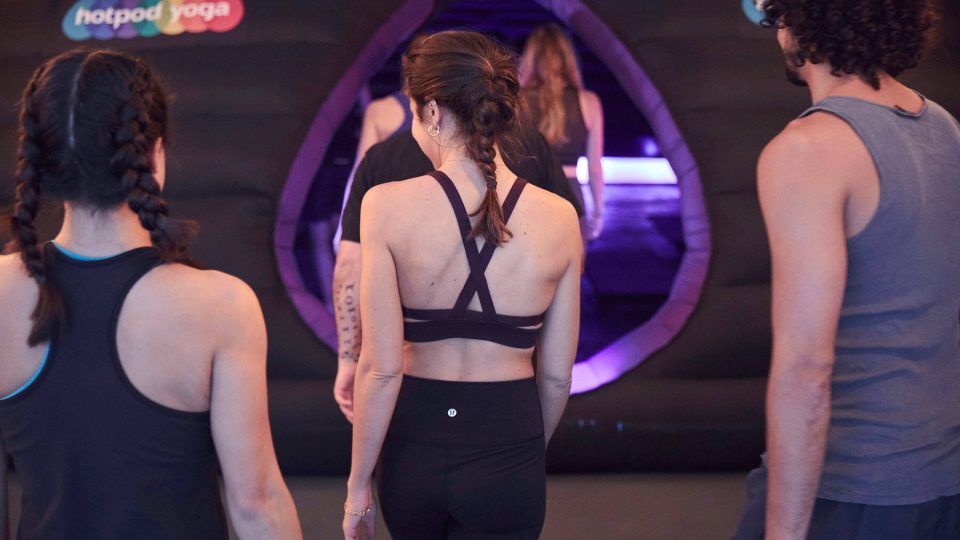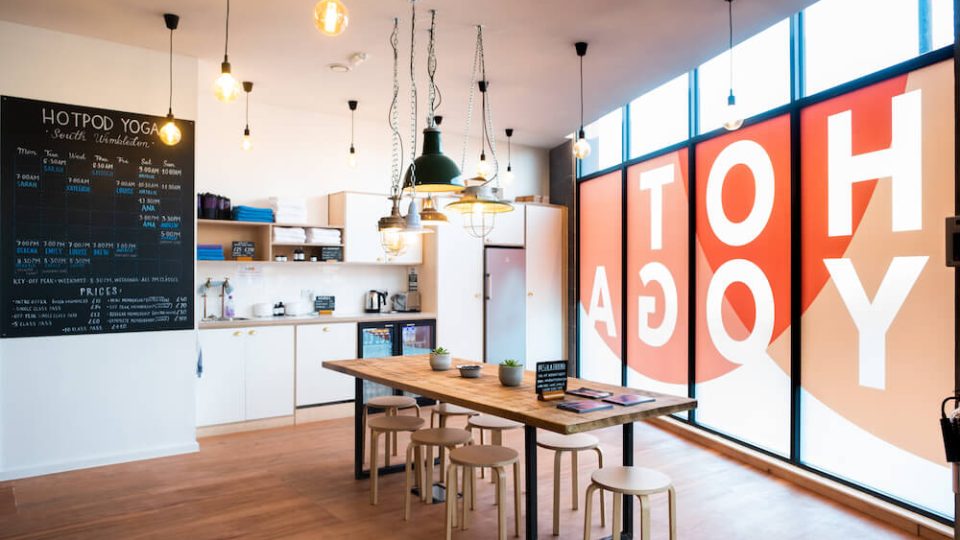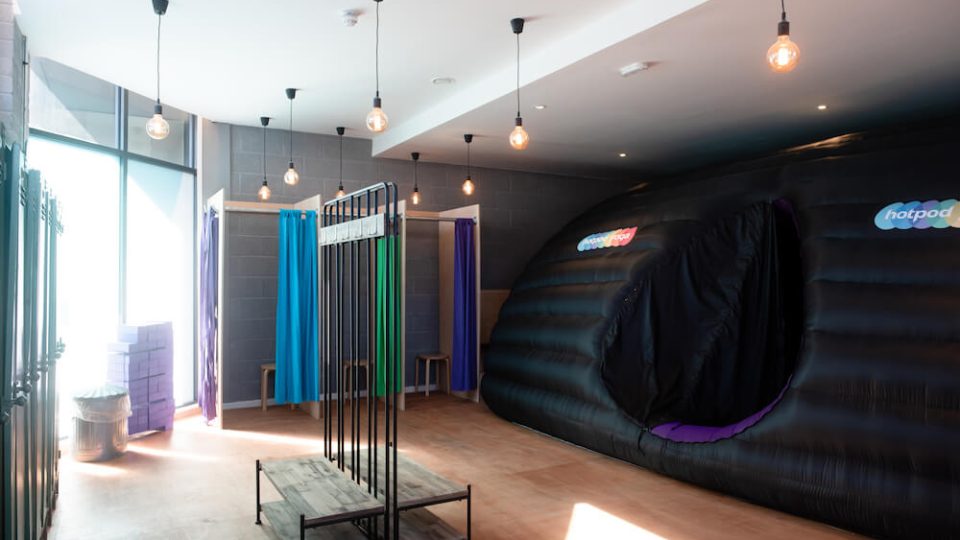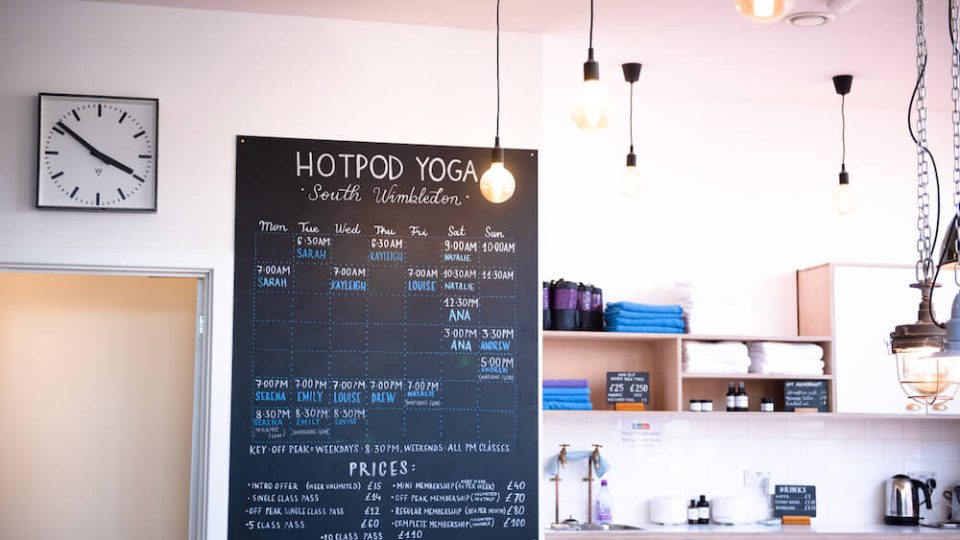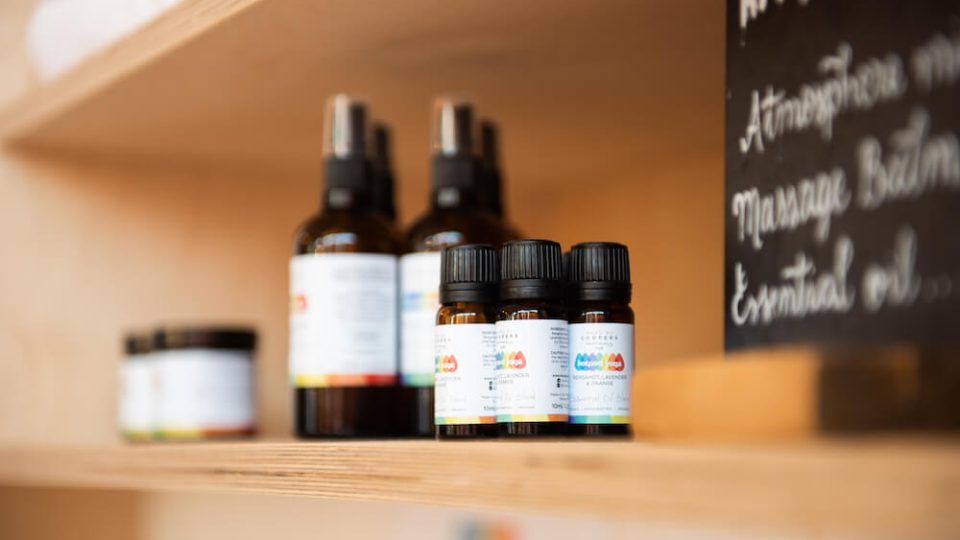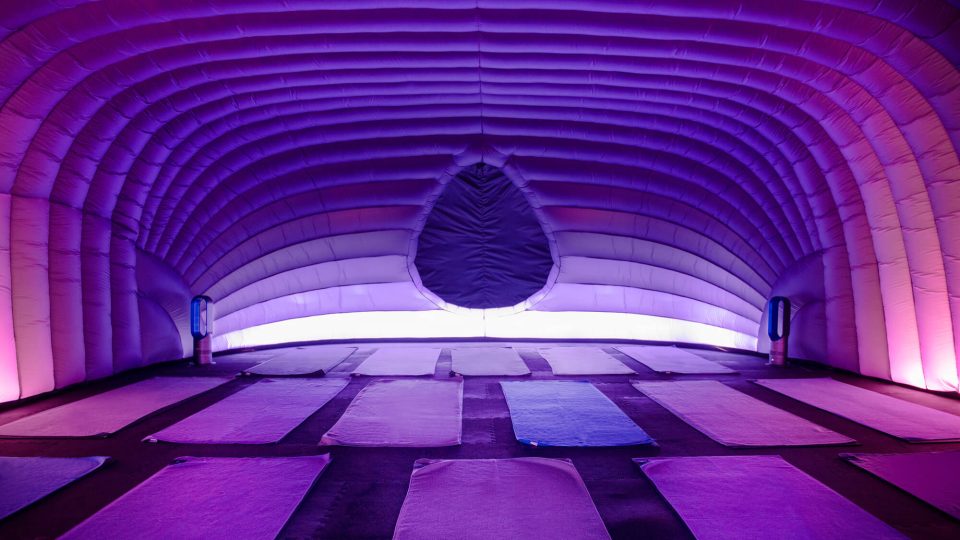 We're Europe's largest yoga business. Since 2013, over 100,000 people have immersed themselves in a Hotpod class at one of our 50+ locations around the world.
You'll stretch further, breathe deeper, sweat harder and melt fully into the Hotpod experience – a balanced flow of active and passive postures, working the body and calming the mind in equal measure. You'll immediately find yourself a million miles away from the every day. Bring water and a towel to enjoy the unique immersion that is a Hotpod Yoga class. To understand it, you've got to experience it
Signature Inflatable Studio
Vinyasa flow
37 degrees
All levels welcome
find

us

8 Morden Road, London, London, SW19 3BH, GB
Kristen W
Kristen grew up in California and was lucky enough to first try yoga with some great teachers near the beaches of Santa Monica and Encinitas. She became a volunteer at her local studio to learn from her teachers and to dive deeper into her own practice. She did the same when she moved to London, volunteering and eventually completed her teacher training with the team at Hotpod Yoga. She enjoys sharing the practice of working the body, and calming the mind with others in her yoga classes.
She has witnessed firsthand the effects of stress from her background in healthcare, and believes that the combination of yoga and breathing is one of the best and easiest self-healing practices we can use on a daily basis. Her goal in hosting any yoga class is to provide a safe space for everyone to chill out and relax, while also moving the body and working up a sweat!
Georgie B
Georgie immediately fell in love with yoga after discovering all its beautiful forms. His classes are tailored for every ability, body and walk of life, feeling that yoga is in every way it is expressed, good for everyone. Currently he's a student of Aromatherapy/Massage, has a love of plants, natural health and is passionate about the subtle body, the great Yogi's and enjoying life with a smile.
Lindsey H
Lindsey hails from Canada and when she's not flowing with you in the Pod, she can be found at the theatre or wrapped around a cuppa. As a new teacher to HPY, Lindsey cannot wait to be part of this beautiful community.
Chloé D
Chloé has been practising yoga for several years and completed her 200-hour Teacher Training with Hotpod in 2019. She is passionate about introducing yoga to beginners and making her classes as enjoyable and accessible as possible to people of all abilities. She also loves teaching children and exploring new, creative ways to bring yoga and mindfulness into daily life.
Megan M
Megan was drawn to yoga after firsthand experience of the physical and mental health benefits of the practice. Also a trained occupational therapist, Megan has a deep interest in health and wellbeing and is passionate about helping others to optimise their wellbeing through movement and relaxation, helping them to feel their best selves physically and mentally on and off the matt.
Megan practices yoga to balance the pressures and pace of modern day life. Megan aims to get students out of their heads and into their bodies through connecting movement with the breath and tuning into how their body feels. Megan's classes are playful, dynamic and explorative.
Miztli
Miztli Rose is a London based yoga teacher of British and Mexican heritage. She first discovered the joy of yoga whilst training as an actor at The Royal Academy of Dramatic Art. After practicing for 5 years, Miztli decided to undertake her 200 hour teacher training with Hotpod. Since then she has taken further training in Pregnancy, Yin and Restorative practices. As a teacher, Miztli is particularly interested in the power of yoga to help enhance creativity, and is passionate about helping students nurture themselves through movement. When she is not teaching, Miztli continues to work as a performer and comedian.
Olivia C
Olivia is a yoga instructor with over 10 years' experience of personal yoga practice and a background in competitive sports and ballet. Outside of the pod, Olivia works in financial marketing and events so understands the pressures of corporate life but loves to unwind and refocus through hot yoga. Olivia brings mindfulness and a physical practice influenced by functional training and movement to the Hotpod community.
Gigi
Born and raised in Italy, Gigi decided to move to London at the age of 19 seeking exciting experiences. She realised how much she loves the city and everything is has to offer so she never left! Gigi discovered Yoga in her early 20's and has not stopped practising since.
She soon realised that Yoga for her, was finding space to discover herself, emotionally and physically. A safe, uplifting space that helped her to find self love, acceptance, strength and much more. Gigi always looks to support, lift and empower people in their unique journeys.
Her classes bring an unique approach to teaching and healing — one that is focused on self-inspiration and which embodies the physical, spiritual, and emotional aspects of wellbeing.
Immy M
Immy is a fun, relaxed teacher who will always bring happy, uplifting energy to her classes. Expect to chuckle, explore, and be left with a little more sparkle than you arrived with. Immy also writes a lifestyle blog on all things yoga, life and baking. Immy invites a balance between the physical asana and nourishing the soul.
Ildiko
Ildiko was born in Hungary and moved to London at the age of 18. She discovered yoga when she was going through a difficult phase in her life. During this time she realised that her true passion is about helping others and pushing them to achieve their goals. She loves motivating and inspiring people on their journey and seeing others succeed in making their life more fulfilled.
the founders
Nick Higgins and Max Henderson
A former Schoolteacher and Management Consultant, founded Hotpod Yoga in 2013. They were not part of the 1% who regularly practiced yoga; they were of the other 99% who simply needed to clear their over-stimulated minds, work off their hangovers and open up their bodies after a hard day at work. Max and Nick started Hotpod Yoga to supercharge the yoga experience and take that experience out to the masses.