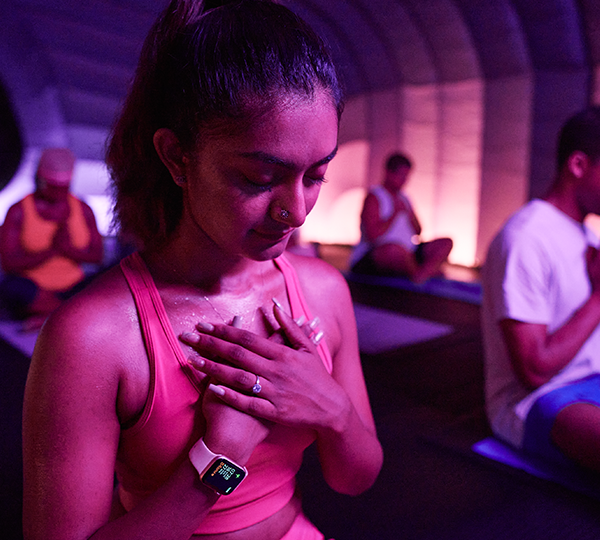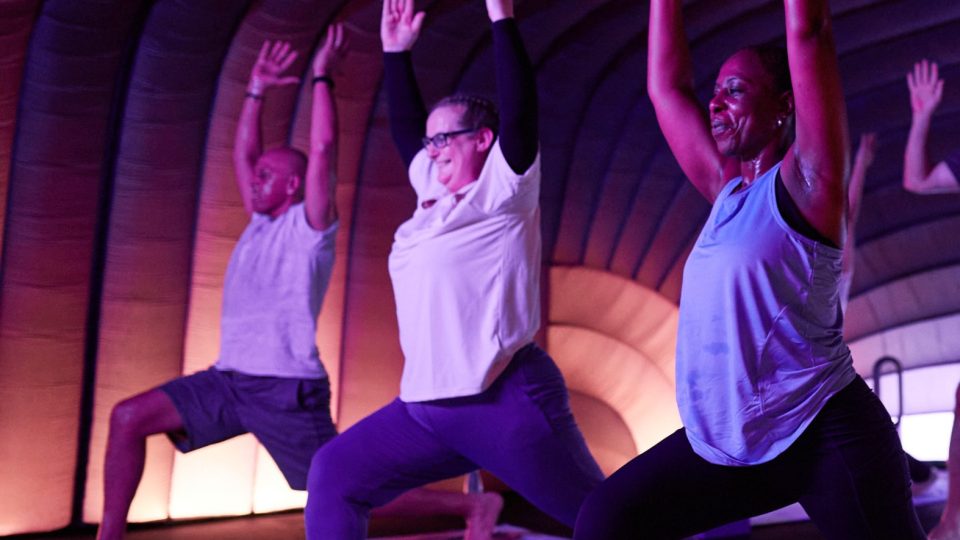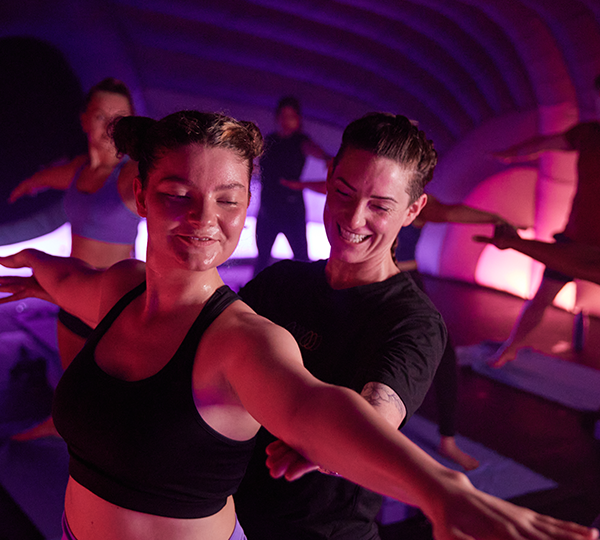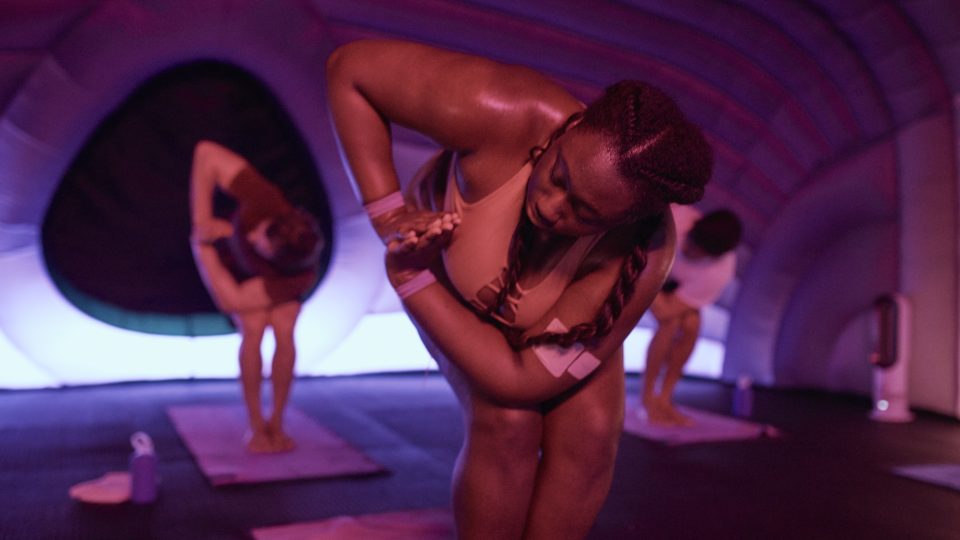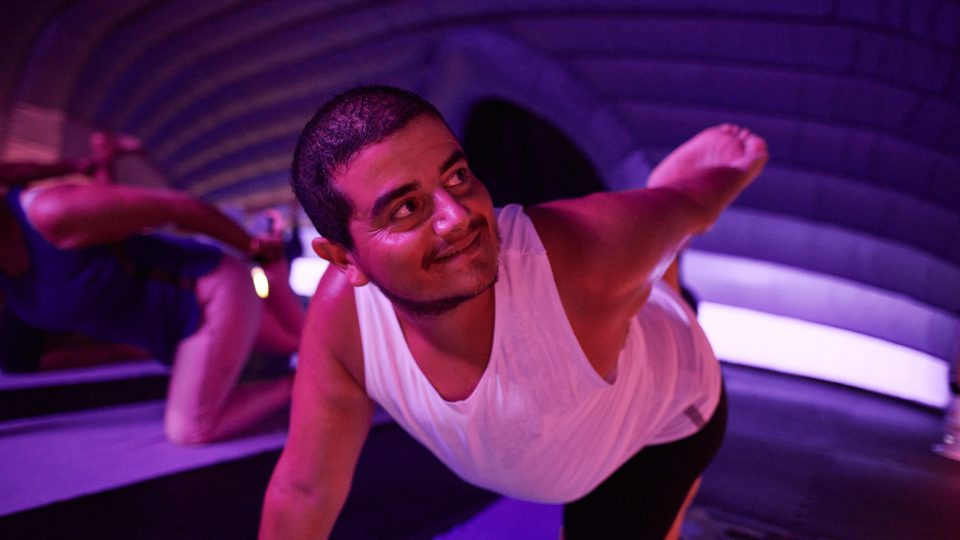 Hotpod Yoga Warrington is set in a brand-new, bright and airy modern space on the stunning Time Square location in the town centre, with plenty of cheap parking available just a 2-minute walk away. We have huge floor-to-ceiling windows letting in plenty of natural light into the space, and have private changing rooms, showers and toilets available for customers to use. We have a range of classes available 7 days a week to suit everybody – from our relaxed 'Nurturing Flow' classes through to fast-paced 'Dynamic Flow' classes. Time Square itself is Warrington's premier leisure destination with tonnes of great restaurants, bars, and shopping venues right on our doorstep, as well as the fantastic Warrington Market with great local traders selling local produce and goods.
Showers

Mats

Changing

Parking
step into our immersive pod
hot yoga in 37 degree heat
move to relaxing beats
filled with calming scents
suitable for all levels
find

us

First Floor, Dolmans Lane, 3 Time Square, Warrington, United Kingdom, WA1 2NT, GB
Emily
Emily began practising yoga in her early adulthood;
'Like many, I was led by the intention of stretching and becoming more flexible but it didn't take me long to realise yoga was much more than that. Finding the meditation within the movement gave me the opportunity to detach from the stresses of everyday life and the constant state of anxiety I felt I was in at that time. It gave me the tools I needed to really understand myself and grow into the happy individual I am now.
From the very first class to today, yoga has been a constant in my life and I've been lucky enough to practice in many beautiful settings around the world such as California, Canada, Central America and Colombia. However, it's not so much about the setting, and more about the journey inward, which is why I love the pod because it takes away all distractions and allows you to focus on you.'
Ashleigh
Ashleigh is a solicitor, so knows how challenging it can be to get that work/life balance right!
'I've found yoga is such a useful tool to help me get there. To me, yoga is a friendly space where you can escape the daily pressures of life amongst like minded and supportive people.
I have benefited a lot from my own yoga practice and now enjoy teaching yoga to pass these benefits to others. My aim is to make my yoga classes accessible to all.
Outside the studio, I love spending my time outdoors with my two dogs, Mac and Dennis. I also have a love for pottery and I volunteer at a local studio. I'm a big advocate for prioritising joy, and yoga plays a pivotal part in that.
I look forward to seeing you in the pod soon!'
Lauren
Lauren's yoga practice began to change her life when she realised the tools practiced on the mat were having profound impacts on her life off the mat. It helped her find a community of amazing friends, and she's passionate about helping others find that same sense of belonging.
"Yoga is a beautiful practice which runs deeper than just the physical postures. By working with mind, body and breath we can strengthen the relationship we have with ourselves.
It's important to me that you have the freedom to be yourself in class, whether that means finding some quiet space to check out or having some giggles along the way. Your own unique 'you-ness' will be fully embraced in our practice together."
Hayley
As a dedicated yoga practitioner and instructor, Hayley passionately believe that yoga is a fully inclusive and diverse community that offers a profound pathway to self-discovery and inner peace;
'My journey with yoga has been transformative, and I strive to share this transformative power with others through my teaching. For me, yoga is not just a physical practice; it's a spiritual journey that delves deep into the realms of self-awareness and mindfulness. Through every pose, every breath, and every moment on the mat, I guide my students on a journey to explore the vast landscapes of their own souls.'
Stu
Having never been to a yoga class before, Stuart tried Hotpod Yoga for the first time in Nottingham, and was instantly hooked.
'In the early days I just couldn't put my finger on it at the time, I just knew that I felt better – lighter perhaps – after every class. After trying HPY in Nottingham, I realised there was a venue in Northwich that was within reach, and I became a regular there.
I enjoyed the way it made me feel – no matter my mental or physical state before, I always felt better after a class, 100% of the time. I enjoyed it so much I bought the franchise to bring it to my hometown.
I never had any intention of becoming a teacher when I took out the franchise, but HPY made it really easy for me to complete the Yoga Teacher Training at their wonderful training facility in London. I'm not exactly what your mind conjures up when you think 'yoga teacher', and I think that's important. Yoga is for all, and I want to make it as accessible as I possibly can, particularly those who might think yoga is 'not for them', like I did before I tried Hotpod!'
Becks
Becks started taking yoga classes at university, though she became really passionate about yoga after moving to London.
She found that yoga for her was a great way to deal with the stress and life in the big city. She loved the way she could walk into a yoga class feeling one way and come out feeling lighter and brighter!
Over the years she's been lucky to be taught by a number of amazing teachers, and experience many different styles.
Becks continues to be a life-long student of yoga herself, and the main focus of her classes is to make sure everyone feels good in their own body.
She truly believes that yoga is for everyone and looks forward to sharing the practice with you.
Leena
Tree Hugger, Earth Lover, Dancing her way to Moksha-Liberation, Leena believes that yoga is much much more than just poses – 'we reach into our hearts, not just for our toes!'
​
Leena's training with many amazing teachers from all over the world has given her a wide understanding of the various styles of yoga;
'I teach from my heart. I believe that everybody is different, and this reflects in our practice. Our individual essence – the Sanskrit word Svarupa; Embrace our true self and we can shine.'
Mo
Mo believes that yoga is for 'every-body' .
'My key word is "embodied". We all need to spend a little more time in our bodies to connect to our deeper self and accept where we are in our yoga journey.
As well as teaching yoga, I am an embodiment coach, and practice holistic medicine.
Mother nature, healthy food and yoga are my passion and a way of life.'
Amy
Amy had always dipped in and out of yoga, and her journey really took off in 2017 – when she committed to trying hot yoga as part of her Lenten observance.
And from there she never looked back! 


'Yoga's ability to combine so many opposing forces within the human body and mind is a source of constant amazement to me. There are very few activities in life that empower you to be both physically and mentally strong whilst staying physically and mentally calm. 

I'm passionate about getting people moving and taking time to take focus on their wellbeing. 

Yoga is not a work out, it's a work in. Take time to breathe and the rest will follow'.
Sylvie
Sylvie believes that yoga can be a truly life changing practice.
'To me, its power is in helping us bring together body and mind effortlessly, through simple movement and breath. It helps us feel wholly connected, giving us space to simply be. My teaching style reflects this and I aim to provide you with space and simple instruction, to help you connect with yourself through the practice. I encourage you to explore and build confidence in your own intuition. To me, a good practice is a kind of moving meditation that leaves you feeling calm, relaxed, focused and connected.'
the founder
Stuart Lawton
Stuart was born and raised in Warrington, and was introduced to Hotpod Yoga by his brother and sister-in-law who live near the Nottingham pod. Having never tried yoga previously it was 'Love at First Stretch' and he was immediately hooked. Stuart then became a regular at the Northwich pod where he realised that Hotpod Yoga was a franchise, and the dream began. A business plan was put together in early 2020 and the franchise agreement was completed, only for the global lockdown to kick-in a few weeks later! After 3 failed property transactions, Stuart finally managed to sign the lease on a fantastic premises in Summer 2023 and that dream is finally becoming a reality. Along the way Stuart has completed his Yoga Teacher Training with Hotpod Yoga and cannot wait to bring the benefits he has experienced from Hotpod Yoga to his hometown.
Get pod-prepared, check out the Hotpod Yoga store