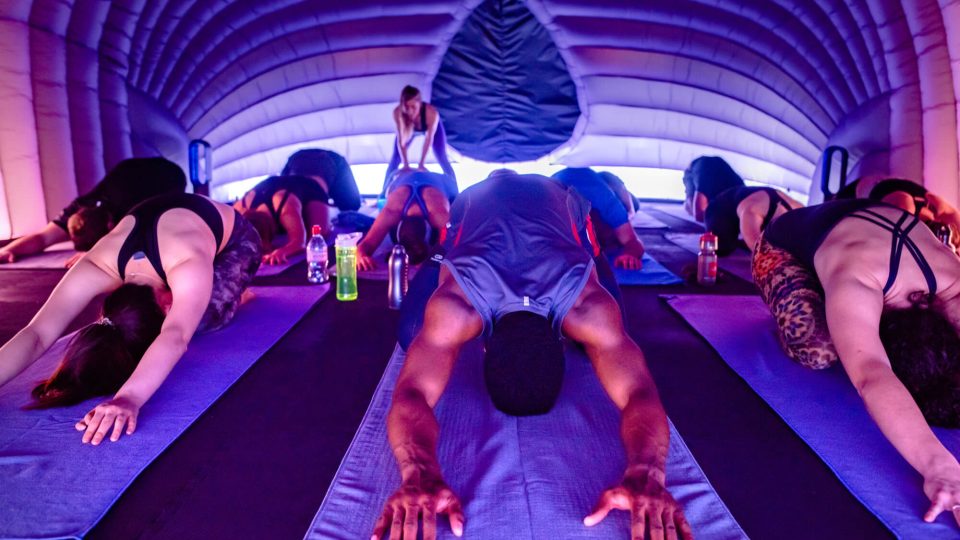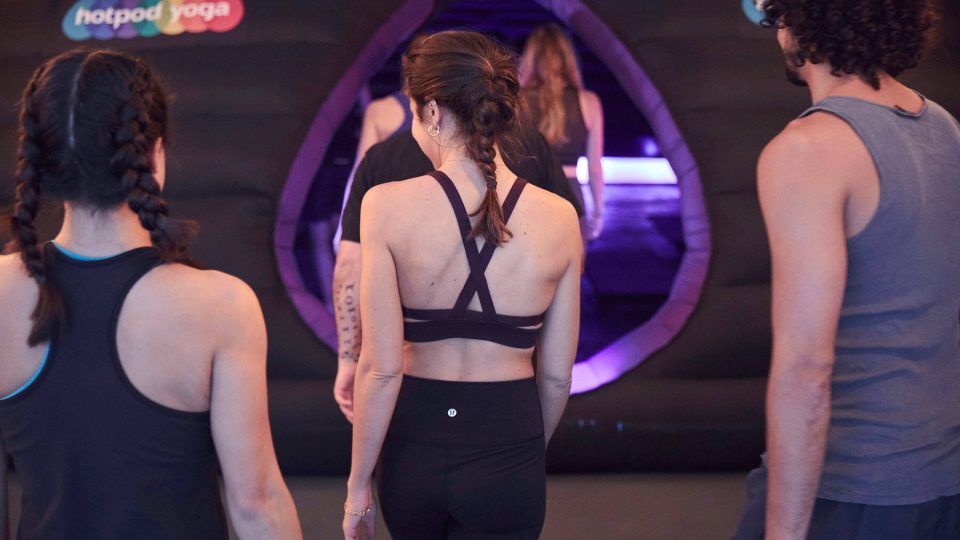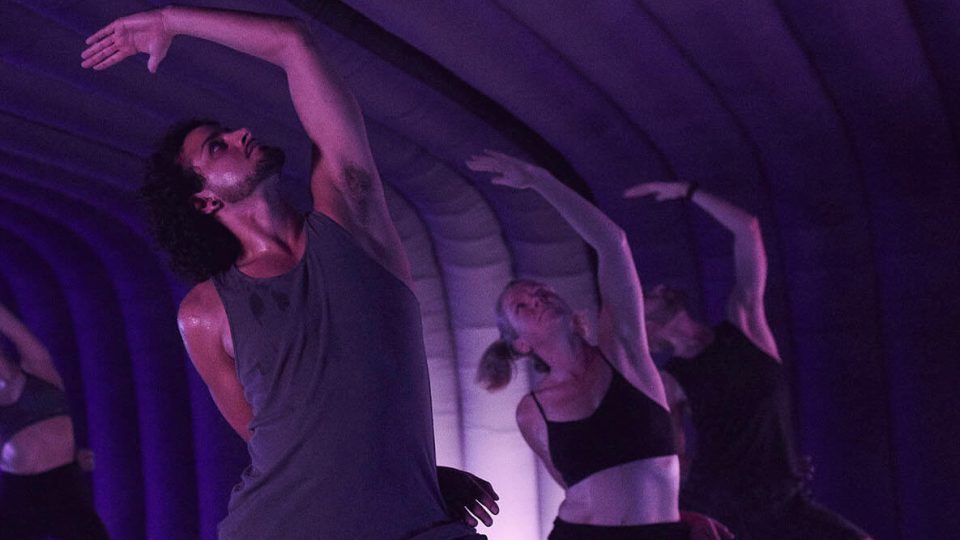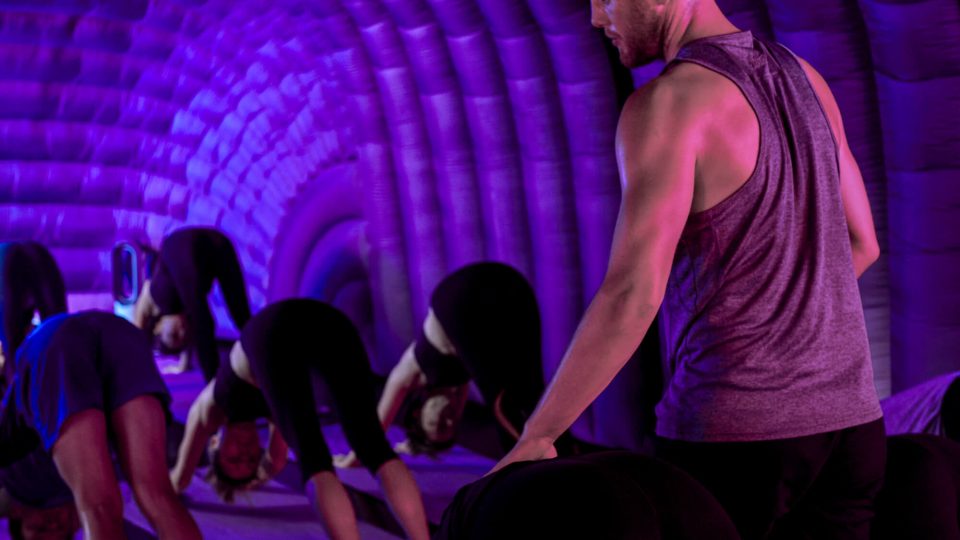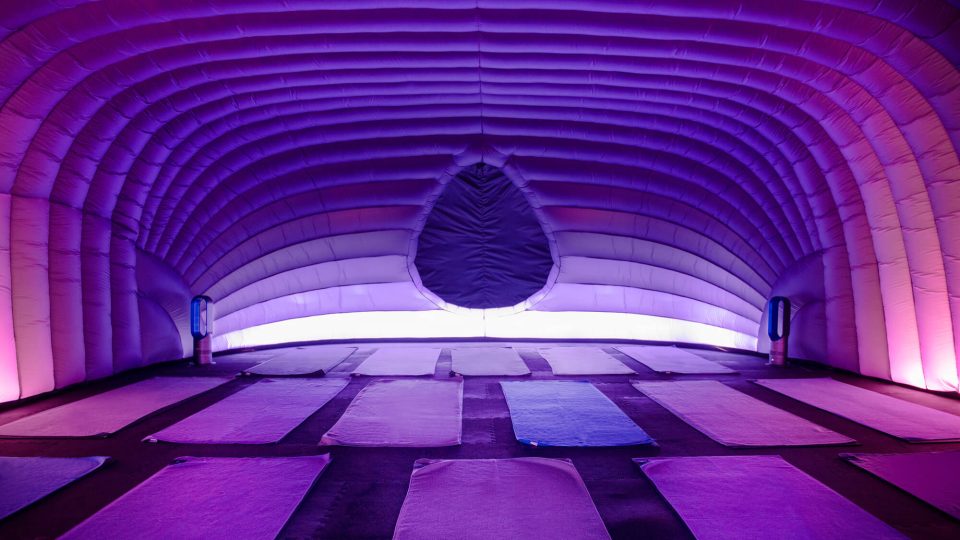 We're Europe's largest yoga business. Since 2013, over 100,000 people have immersed themselves in a Hotpod class at one of our 50+ locations around the world. You'll stretch further, breathe deeper, sweat harder and melt fully into the Hotpod experience – a balanced flow of active and passive postures, working the body and calming the mind in equal measure. For class times and more, take a look at the schedule above, then book your spot.
google
reviews
Read what a few of our happy customers have to say! We'd love it if you could support our studio by leaving a review of your own. Simply click below to share your thoughts with us.
step into our immersive pod
hot yoga in 37 degree heat
move to relaxing beats
filled with calming scents
suitable for all levels
find

us

Stoke Abbott Court, Stoke Abbott Road, Worthing, West Sussex, BN11 1HE, GB
Karina
Karina discovered yoga through her dance training and has now taught flow based yoga classes, retreats and private sessions for 10 years alongside performing.
Eve
Hi! I'm Eve I've been teaching yoga since 2016. I love to teach a nourishing practice open to all levels, to help connect you to the power within you!
Maisie
"Maisie aims to share yoga as an invitation to reconnect back to the self. From a dance background she loves to create fluidity, strength, playfulness and intuitive movement within the flow, but also as a Reflexologist and Relaxation therapist believes there is an equal importance in the stillness and rest to allow ourselves time to just be. Her holistic approach in classes guides you inwards to empower self connection for the mind, body and soul"
Luke Valley
Luke is a Yoga teacher with his roots deep in the practice of presence, having read and practiced Eckart Tolles "The Power of Now" he is using his yoga teaching as a vehicle to help students move deeply in to the present moment & to reconnect with the body! He trained as a Vinyasa flow & a Yin teacher & now having joined the team, he is excited to share this amazing practice with the beautiful students of the Hotpod!
Josephine
Josephine teaches from a place of compassion, care, and attention. She believes Yoga is a valuable tool, using the wisdom of the East to calm the maddening nature of the West. It is a brilliant way to access better health, wellbeing, and encourages a more mindful way of life. In a safe, protected space, she will guide you through the practice with added attention to the breath, alignment and the inner voice.
Yoga is very much a journey and Josephine can guarantee her classes can help guide you along the way.
Elle
Elle completed her Hot Yoga Training in 2019 and brings a fun, loving, creative energy to her classes. Her previous job in the music industry has influenced her teaching style – expect her classes to be filled with rhythm and flow; and "a few 'instahacks'! Outside of yoga, her main passions include Vegetarian Cooking, Hiking, Cats, Going to Gigs, Magic and Moonology.
Hattie
Hattie is a @lytyogamethod teacher originally from Glastonbury. This niche style of yoga created by a physical therapist focusses on removing postural imbalances to create more sustainable movement patterns on and off the mat. She guides you to turn your eyes inwards, moving through your own experience whilst she hold space for you to come out of the mind and back home to the body.
Eddie
Eddie is a holistic personal trainer and yoga teacher with over 10 years experience in the health and wellbeing industry. He draws on practices from around the world to help cultivate self awareness and tap in to the body's ever changing needs, honouring mind body and spirit independently and as a whole.
Melina
With a background in dance, Melina brings a deep understanding of the body's capacity for movement. Throughout her professional career and beyond she has experienced the healing and regenerative qualities yoga can offer. Her classes are for all levels and encourage students to safely explore what is available during their practice by focusing on breath and posture.
Meghann
Meghann is an internationally certified yoga & meditation teacher based in Worthing. She has been teaching for 6 years and believes wholeheartedly and passionately in the benefits of yoga, meditation and holistic living. Her gentle approach to teaching will connect you to your body, whilst expanding your inner awareness and guiding you back home to your natural state of peace. She aims to create a nurturing environment in her classes, through which the journey of yoga can naturally unfold within each and every individual.
Dan Morgan
Dan is an E-RYT 200HR YACEP yoga teacher and teacher trainer, and has had the pleasure of teaching all around the world for the last 5 years.
Dan has a warm, welcoming and playful energy and prides himself on making sure that everyone who attends his classes is met exactly where they are.
He enjoys teaching beginners just as much as long term practitioners, and delivers a class that provides options for all levels of practice.
He aims for all practitioners to leave his class feeling more connected to their bodies, and more connected to themselves.
Danielle Elphick
Danielle has been practising yoga for 10 years. Originally starting the practise for the body and seeing how much more yoga brings you on and off the mat she decided to take teacher training.
Vinyasa flow being her favourite practise.
She enjoys teaching a challenging but accessible class, aiming to create space for people to improve their lives from the inside out
Nikki Timney
Nikki is a firm believer in the phrase 'movement is medicine' and is passionate about sharing the many physical and mental benefits of yoga with others. She enjoys teaching dynamic and strong classes, encouraging students to explore their body's capabilities whilst always remaining mindful of the breath and the key principles behind the practice.
Danielle
Danielle has been practising yoga for 10 years. Originally starting the practise for the body and seeing how much more yoga brings you on and off the mat she decided to take teacher training.
Vinyasa flow being her favourite practise.
She enjoys teaching a challenging but accessible class, aiming to create space for people to improve their lives from the inside out
Sam Goddard
Sam has been practicing hot yoga since 2006 and fell in love with it on her very first class. She was in a stressful public sector job and yoga was her release, time to de-stress, stretch out, switch off and re-energise, building strength and flexibility in both body and mind.
Sarah Steed
Sarah has an inclusive and accessible attitude to teaching and strongly believes in the philosophy that yoga can be for everyone. Her classes focus on moving the body with an awareness of the breath, to create flowing movements that energise the body and calm the mind.
Katie Robertson
Katie is one of the co-founders of Hotpod Yoga Worthing. She's been teaching yoga for 6 years and her approach is fun and empowering. She believes that yoga is for everyone and she aims to help you believe in yourself and that anything is possible!
Emily Graves
For Emily, it's about making yoga totally accessible, simple and enjoyable, demystifying the practice as a way to help you tune in to your body, coming back to a simple sense of gratitude and joy for all that we are, and are capable of.
Josie Sovegjarto
Josie is a Brighton based movement, yoga and well being enthusiast who specialises in teaching Vinyasa flow. She believes that the benefits of uniting and strengthening mind and body together can help to ground and support us in our day to day lives and in turn, bring clarity and improved health to all individuals.
the founders
Katie and Ross Robertson
Katie trained as a hot yoga teacher back in 2013 and taught alongside her full time advertising job, always with her eyes peeled for a way to make sweaty yoga accessible! Ross came across Hotpod Yoga a year later and sent Katie down to Hackney to try her first class in the all immersive pod. Katie was hooked on everything that Hotpod Yoga offers, and all that it stands for and so the pair began embarking on making their master plan a reality. Katie and Ross relocated their family to Shoreham-by-sea, and launched their studio in August 2017 with a beautiful, light, bright premises just a stones throw from Worthing Pier.