Hotpod Yoga
London | Hackney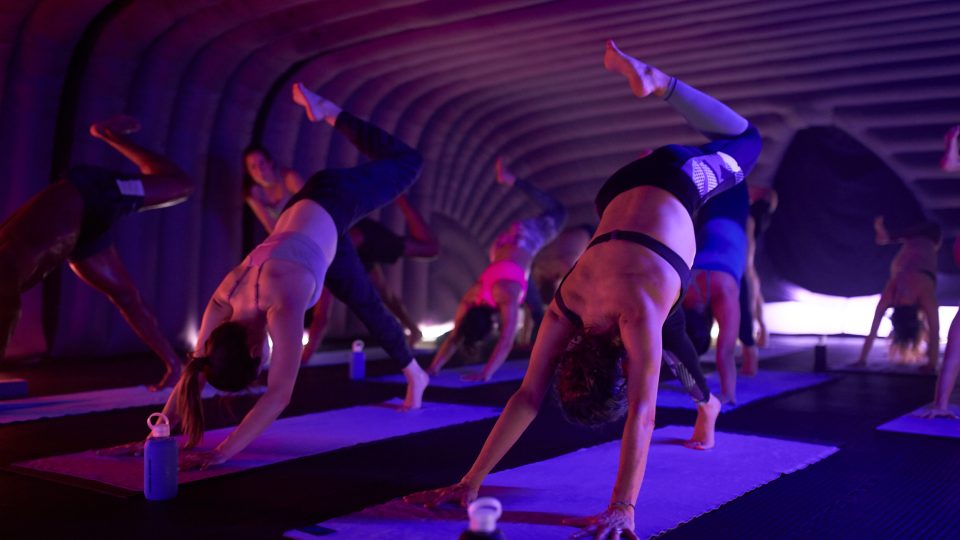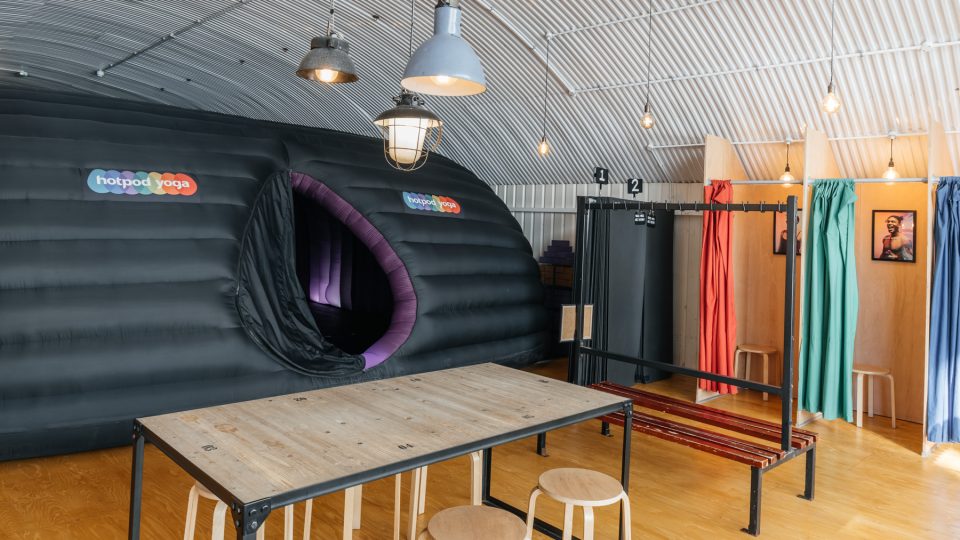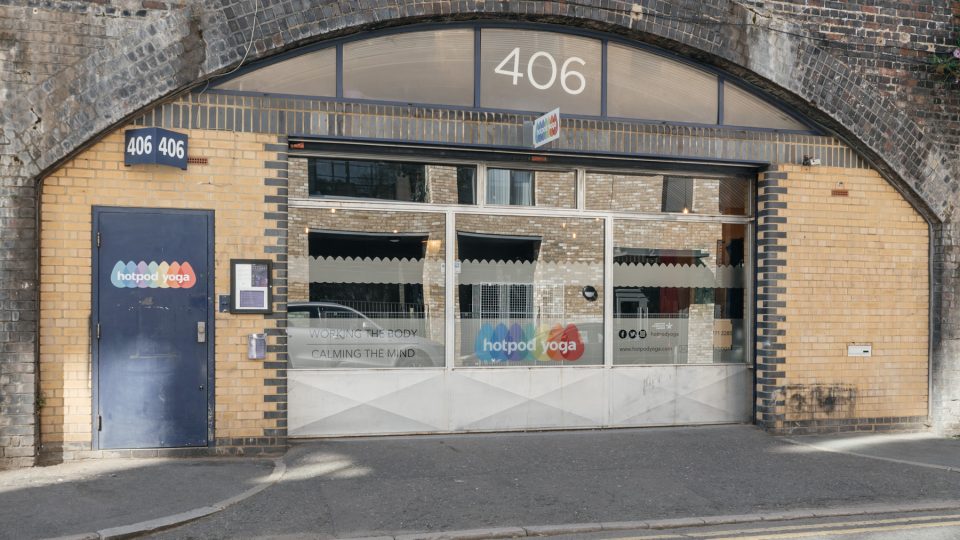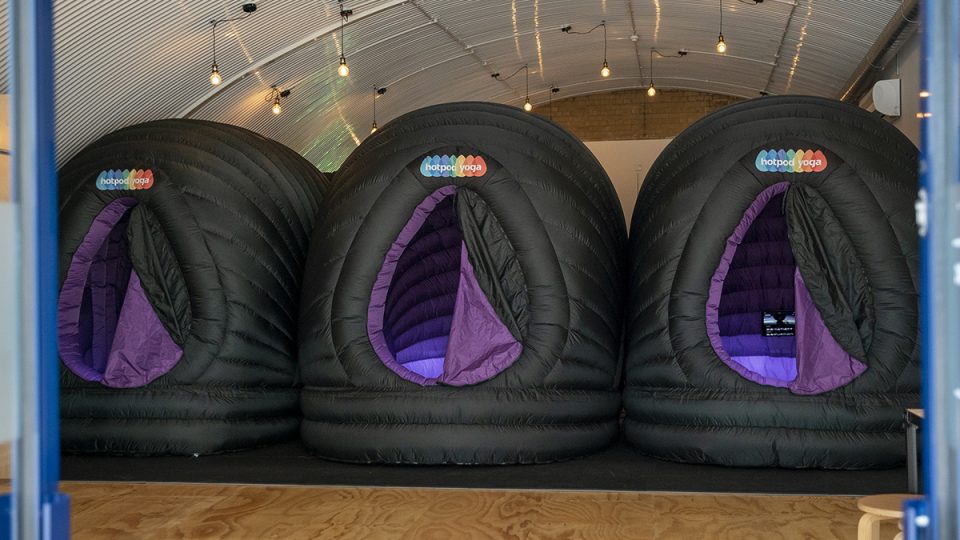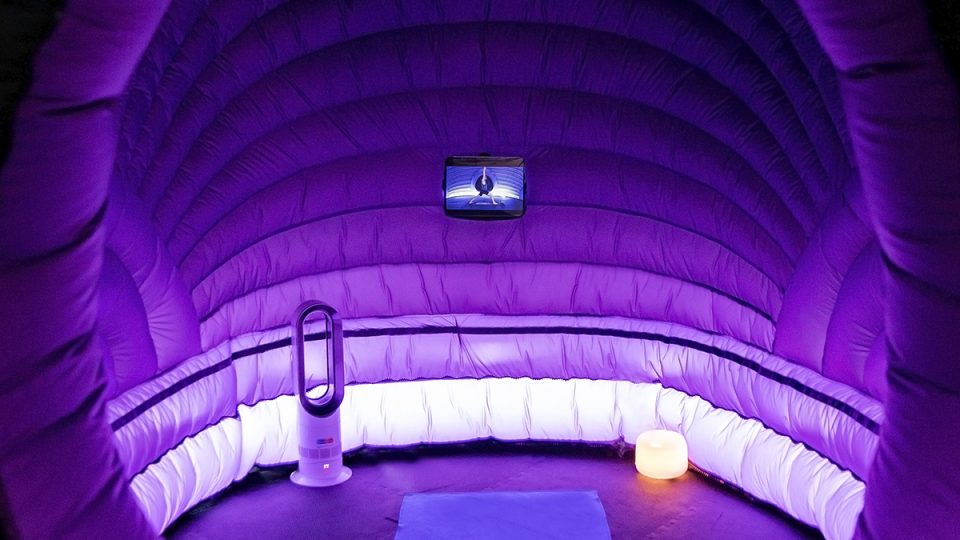 Hotpod Yoga Hackney will be reopening on 24 August, with a reduced pod capacity allowing for 2m space between customers and a more personalised, boutique-style instruction.
Alongside group classes, we will also be offering Minipod Flows in our brand new Minipods. There will be 8 Minipods in total, and these will be in Arch 405, next door to the main studio.
While the studio remains closed, you can book a live streamed class online. For class times and more, take a look at the studio schedule above, then book your spot.
Signature Inflatable Studio
Vinyasa flow
37 degrees
All levels welcome
find

us

Arch 406, Mentmore Terrace, London, London, E8 3PH, GB
Catherine Weston
Catherine has been practicing yoga for several years and found it a natural progression from the dance and pilates she had done before and started teaching in 2011 qualifying with Yoga London. With an incredible energy about her, Catherine's classes are filled with fun, teaching students not to take themselves to seriously…. she's a native Londoner who loves people & loves life!
Melanie Bentinck
Mel's journey with Yoga started during a particularly rough period of her life. In 2014 after quitting her job in finance, she travelled to India to study in Rishikesh, returning home with an open mind and a thirst to learn more. As her practice developed over the years, she started to find peace and contentment, acceptance of herself and her limitations. These are the foundations of her teaching method today. Mel's style is unique, relaxed and informative, taking inspiration from her teachers and the great yoga network that surrounds her.
Lotte Bowser
Lotte is a music producer turned yoga teacher. She took up yoga in 2012 after experiencing first-hand its ability to heal the body and the mind, she decided to take on her 200hr training, specialising in Iyengar yoga. At the end of 2015, she completed her 300hr certificate in vinyasa flow in Goa. With her foundations in Iyengar, she brings attention to detail to each pose and enjoys teaching a creative flow in a fun and supportive environment.
Luna Anderson
Having a background in dance, Luna's form is one of fluid lyrical motion. She treats her postures like a dance for the mind and body, knitting together the emotional and physical aspects of Yoga harmoniously. She works to hold a safe space that allows you to grow in your own practice and in confidence. A firm believer that we can all enjoy the benefits of this old tradition in a modern way, Luna offers plenty of variations to poses that allow you to take control of your practice.
Rhona Raya
Rhona first came to yoga in 2011. All her life she has had issues with her balance and therefore never thought yoga was for her. She quickly discovered that yoga helped her focus from within creating a much stronger mind-body relationship. She has since been exploring many different styles and strongly believes that yoga can be a game changer for all.
Erin O'Connor
Erin has been practicing yoga for around 6 years, as a balance to hectic city life. Having graduated from Hotpod's 200hr Teacher Training, she has been helping others reconnect with their bodies and find balance in their own lives through conscious movement and meditation. Erin's classes are dynamic, fun and will leave you full of energy and ready to take on the day!
Immy May
Immy is a fun, relaxed teacher who will always bring happy, uplifting energy to her classes. Expect to chuckle, explore, and be left with a little more sparkle than you arrived with. Immy also writes a lifestyle blog on all things yoga, life and baking. Immy invites a balance between the physical asana and nourishing the soul.
Malwina Koska
Malwina fell in love with yoga from a young age, using it as the perfect balance practice to her other passions: snowboarding and surfing. She completed her yoga teacher training in 2016 and she specialises in dynamic Vinyasa practice. Also a certified mindfulness teacher, she likes to emphasise the mind and body connection and is particularly interested in the ways of incorporating mindfulness into everyday life.
Hongyi Huang
Hongyi was first introduced to Iyengar yoga 20 years ago but soon after moving to London, would discover the myriad of styles that the city had to offer. It led him to Vinyasa yoga, which he has been practising since, and appreciates the dynamism, physicality as well as calming qualities. A desire to deepen his knowledge in yoga was motivation to complete teacher training, marking the start of a personal yogic journey. Through emphasis on linking breath and movement, he hopes to encourage greater physical self-awareness, and bring a feeling of balance and awakening to the practice.
Nicola Gambrill
Nicola has been practicing yoga on and off since her teens but it was hot yoga that really got her hooked. She completed her first Yoga Teacher Training in 2015. Nicola believes that yoga is for everyone regardless of age, size, current fitness or flexibility level. She loves the combination of strength and flexibility, power and grace and achieving that balance which comes with a regular yoga practice. Yoga has made her stronger physically and mentally, more determined and focused, more balanced and calm. Yoga has helped Nicola deal with anxiety issues, physical injuries and all the usual stress and challenges we all face in our daily lives. She loves teaching as a way to help others discover the benefits of yoga to both body and mind.
Evelin Fecioru
Evelin's yoga journey started in 2012 when she was looking to complement long distance running. Aside from appreciating the physical benefits, she was amazed by the calmness and mental clarity yoga gave her and has been practicing ever since. Evelin qualified on Hotpod's own 200-hour Teacher Training in November 2018 and is excited to share her passion by teaching classes that nurture and challenge at the same time.
Adele Liutkute
Adele has been a yoga devotee since 2010 when she discovered it's valuable benefits towards mental health and overall wellbeing. She quickly found vinyasa style to be the one closest to her heart. Passionate about combining postures with conscious breathing she now best describes it as moving meditation. Adele's classes are a beautiful balance of form and flow with a focus on deepening the connection between body and mind. She structures them to be accessible for those new to yoga yet challenging for the ones with more experience, bringing the joy of yoga to all. Inviting you to just relax and have fun while getting grounded, energised and strong inside out.
the founders
Nick Higgins and Max Henderson
A former Schoolteacher and Management Consultant, founded Hotpod Yoga in 2013. They were not part of the 1% who regularly practiced yoga; they were of the other 99% who simply needed to clear their over-stimulated minds, work off their hangovers and open up their bodies after a hard day at work. Max and Nick started Hotpod Yoga to supercharge the yoga experience and take that experience out to the masses.