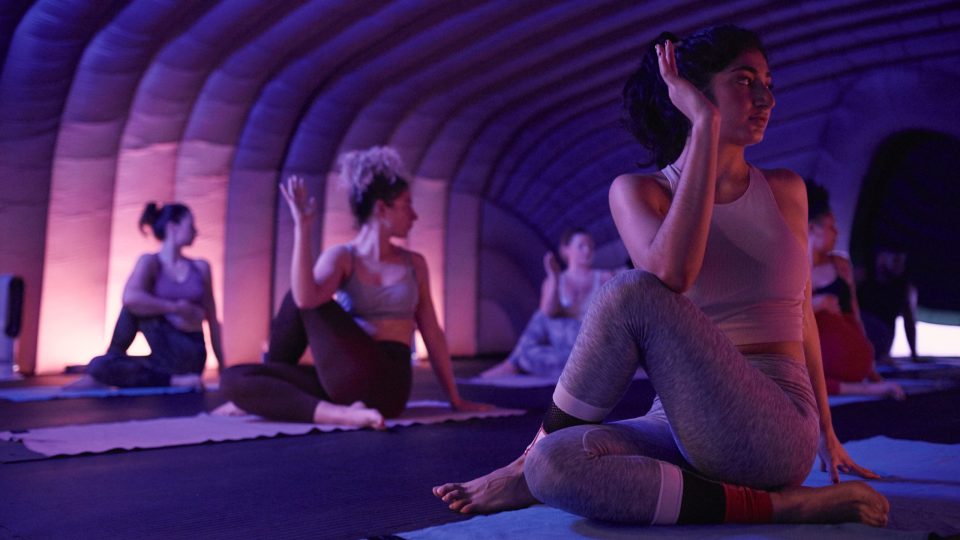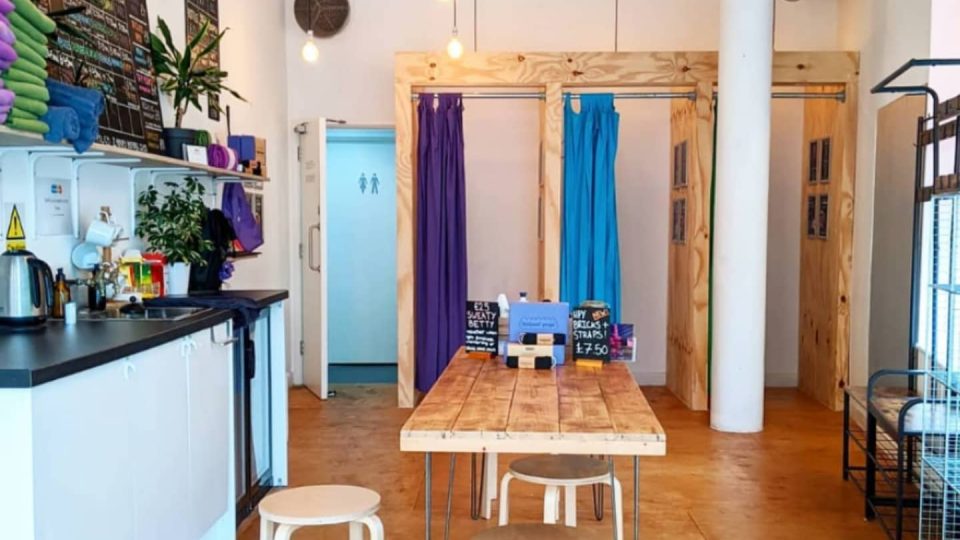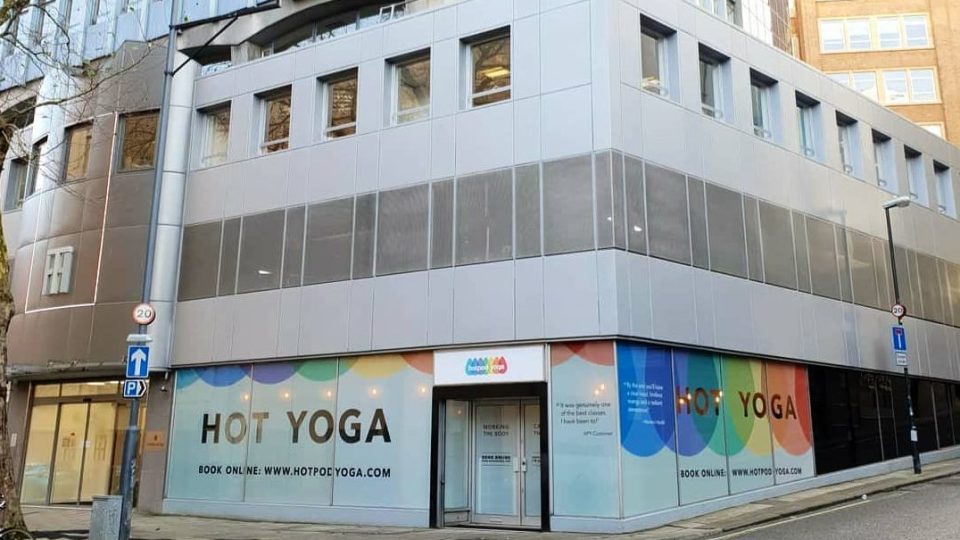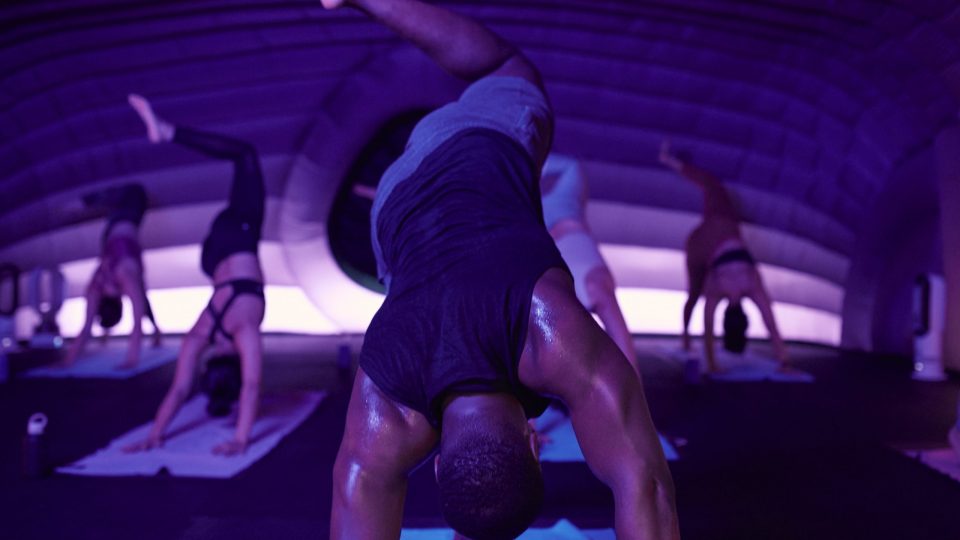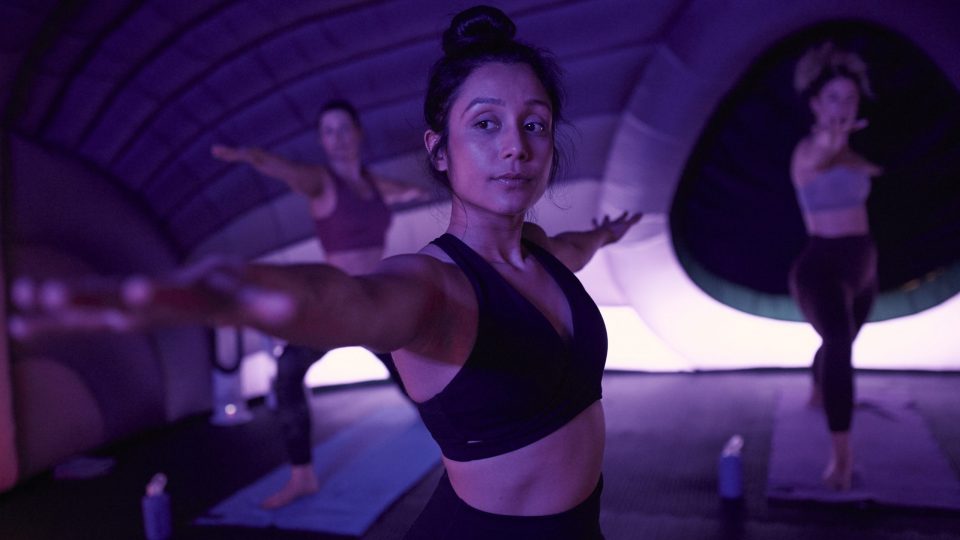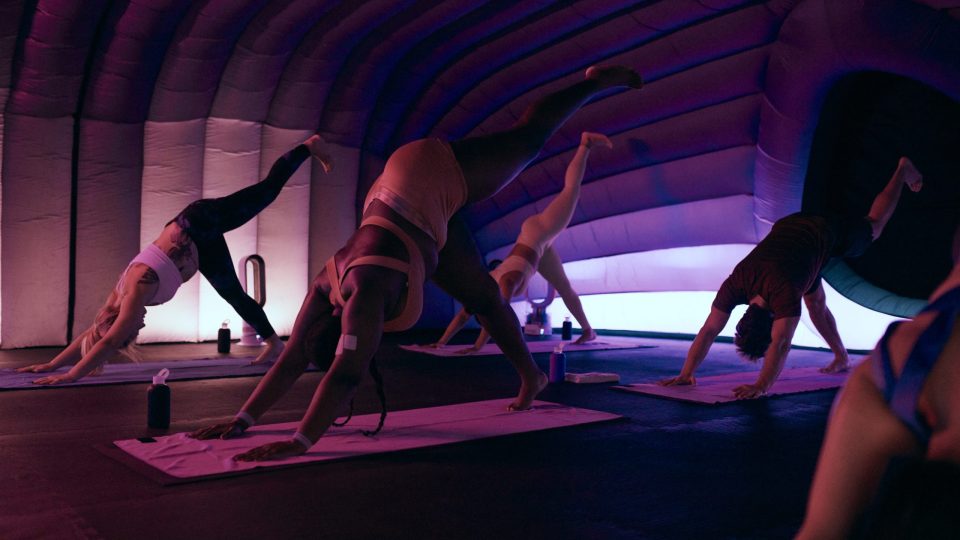 Welcome to Hotpod Yoga Bristol. You can find us in the tucked away in the heart of Bristol just a stone's throw from St Nick's market. Our teachers come from a wide range of backgrounds and experiences so there's something for everyone.
We're Europe's largest yoga business. Since 2013, over 100,000 people have immersed themselves in a Hotpod class at one of our 50+ locations around the world. You'll stretch further, breathe deeper, sweat harder and melt fully into the Hotpod experience – a balanced flow of active and passive postures, working the body and calming the mind in equal measure. For class times and more, take a look at the schedule above, then book your spot.
google
reviews
Read what a few of our happy customers have to say! We'd love it if you could support our studio by leaving a review of your own. Simply click below to share your thoughts with us.
step into our immersive pod
hot yoga in 37 degree heat
move to relaxing beats
filled with calming scents
suitable for all levels
find

us

Unit 2, Tower House, Fairfax St, Bristol, Somerset, BS1 3BN, GB
Sarah Fyson
Sarah started practicing yoga in 2004. She studied ballet for 10 years as a girl and continued moving whilst studying performing arts and acting on degree and postgraduate level. She finally trained in teaching Hatha yoga in 2018. She just completed a somatic embodiment course and is fascinated by flow state and how we can keep our nervous systems resourced and ourselves, happy. Her classes are inclusive, flowing and relaxing.
Liam Frank Bergin
Liam wants to bring the gratitude he has for this life-enriching practice, into each of his classes. Liam very much believes in movement as medicine, and putting the body in motion to still the mind. Whether you are new to yoga, or a seasoned-pro, Liam will give you the opportunity to turn inwards for an hour, so that when you step outside, you will feel revitalised, relaxed, and ready for whatever comes your way.
Nina Hearne
Nina's approach to teaching yoga creates a space for inclusivity, from styles such as slow flow to something a bit more challenging. Yoga as a physical practice that allows us to create change and with that we learn patience and acceptance. We look for strength and length on our mats, for adaptation and exploration in the mind and importantly choices across the board.
Rachel Lindars
Rachel has practiced and studied several styles of yoga. She weaves these approaches into her classes making them creative, challenging (with options for differing levels of ability) and fun, she likes to keep her classes focused but not too serious! She is a firm believer that there is always an option for everyone, empowering you to adjust your practice and tune in to what your body and mind truly need each time you're in the pod, be it a challenge or to go softer. This will allow you to work hard but also respectfully.
Lisa Riley
Lisa stepped on a yoga mat for the very first time in 2016 and although the physicality of the practise interested her, she realised the ability yoga has to calm and balance her mind. Lisa believes in living life free of judgement, filled with joy and gratitude. These feelings inform her practise and guide her teaching, which help students better connect to themselves and their surroundings in today's busy world.
Lucy Coxon
Lucy fell in love with yoga after she discovered the powerful impact it had on both her physical and mental wellbeing when she first started practicing. She loves to teach dynamic and energising classes with the aim of leaving students feeling refreshed, renewed, and ready to tackle all challenges outside of the pod.
Jude Whitburn
Jude has been teaching Yoga for 6 years and pilates and ballet for many years before that. As a professionally trained dancer and circus performer, her classes are strong yet playful. She believes in creating a compassionate, non judgemental space where people feel comfortable to let go and try new things…always rounded off with a sweet sweet relaxation.
Sian Bott
Sian strongly believes in the power of yoga for helping people to overcome obstacles in their lives, and providing focus and calm in today's world.
Her classes bring together fun, dynamic flow and powerful postures; with the aim of helping students energetically connect to their bodies and minds. The focus on strength and confidence helps students feel at ease; and leaves them feeling relaxed, empowered and enjoying every step of the way!
the founder
Caroline Arnold
Caroline relocated to the exciting city of Bristol in 2015, after having lived in London for 8 years. Caroline first discovered the joys of yoga whilst at university and realised that it offered physical, emotional as well as mental benefits as a student. She loved being a customer of Hotpod Yoga Bristol and was incredibly grateful to have the opportunity to take over from Frances and George. She looks forward to welcoming you at the studio so that you can enjoy all the benefits that the pod offers.