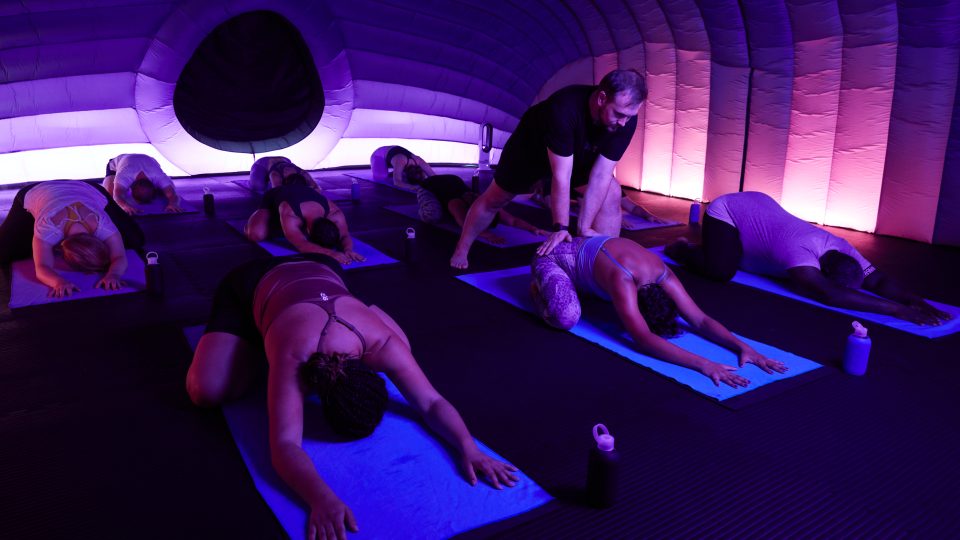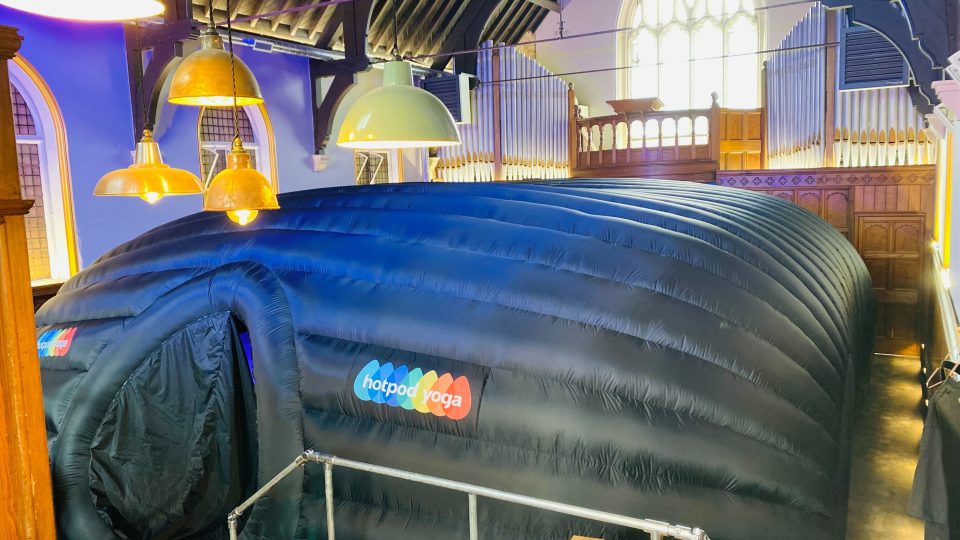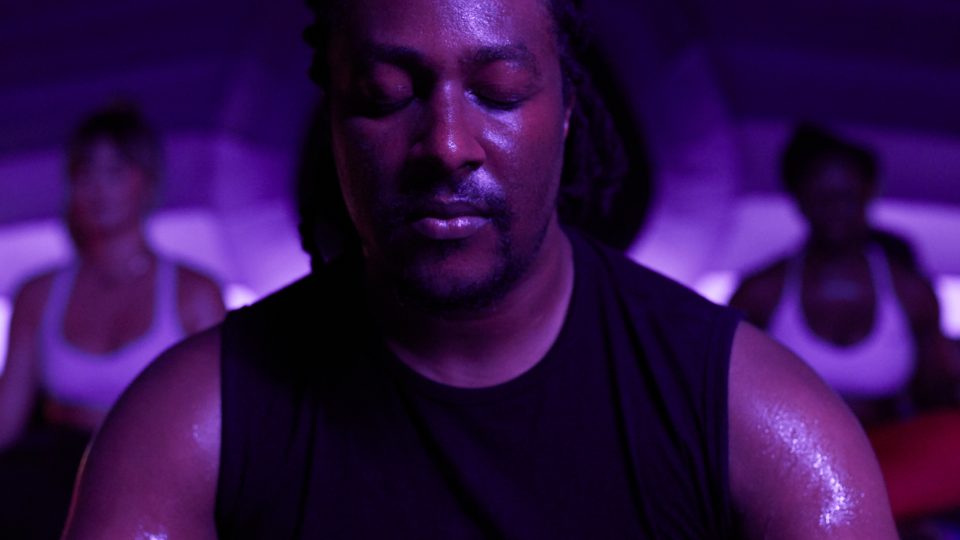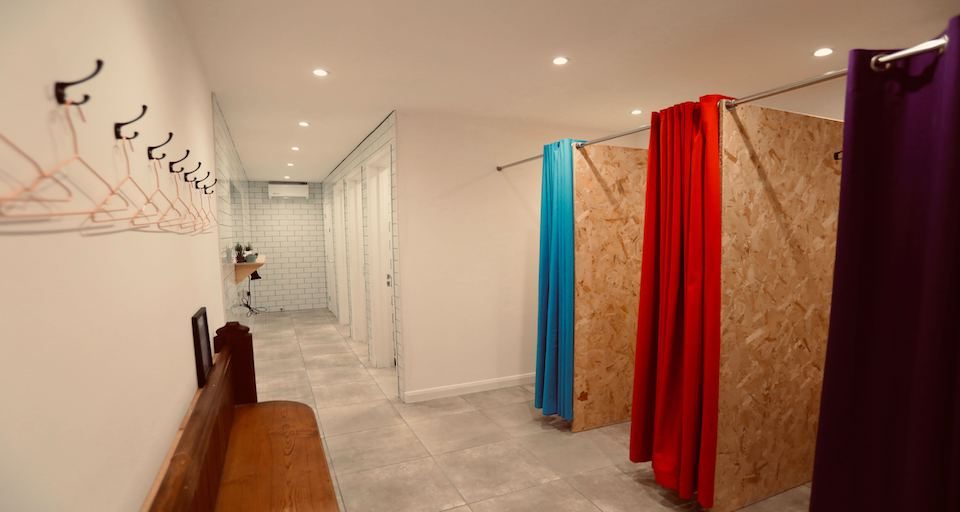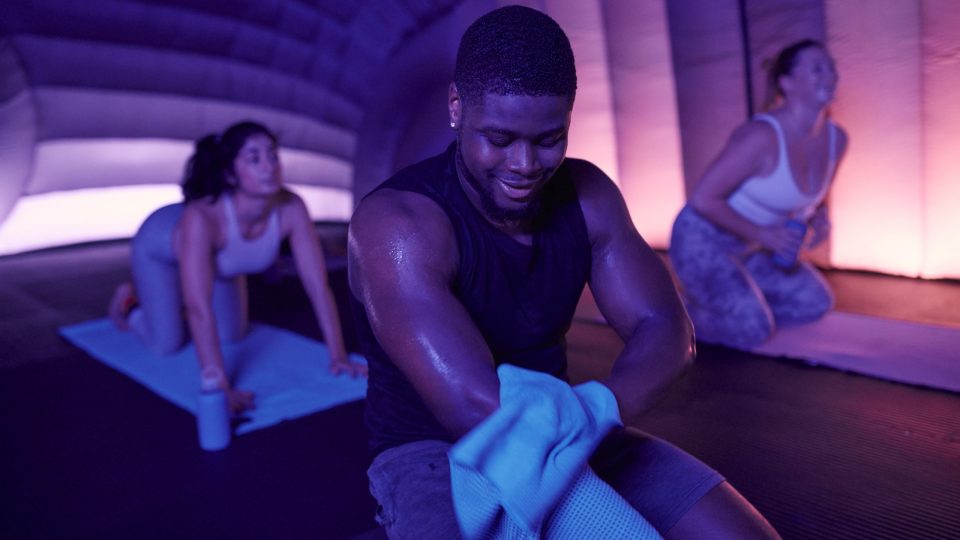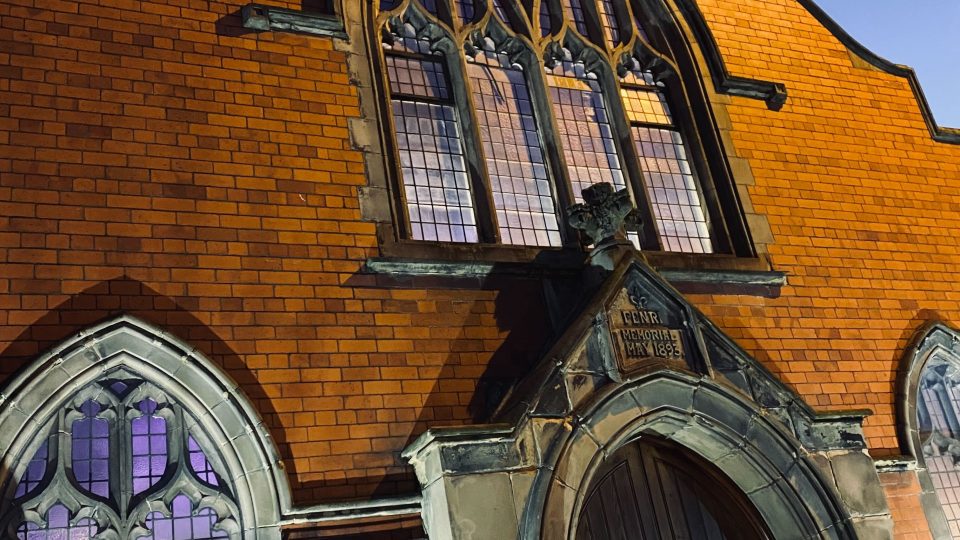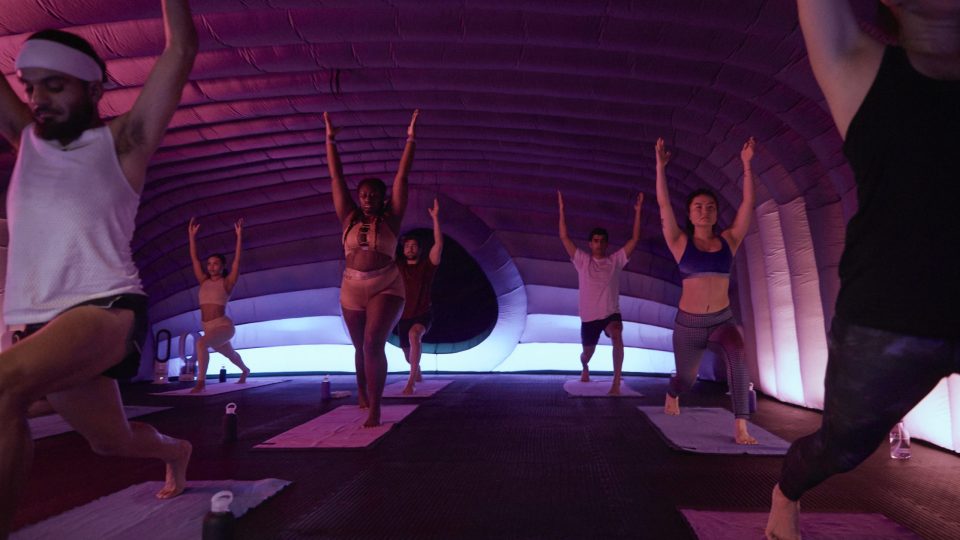 Hotpod Yoga Chester is a characterful converted chapel right in front of Chester bus station in the town centre, backing on to the historic city walls and the Shropshire Union canal and 10 minutes walk from the railway station. Set in the vibrant heart of the city, our beautiful studio is surrounded by amazing places to eat, drink, shop and the historic sights of the Roman walled city of Chester!
We're Europe's largest yoga business. Since 2013, over 100,000 people have immersed themselves in a Hotpod class at one of our 50+ locations around the world. You'll stretch further, breathe deeper, sweat harder and melt fully into the Hotpod experience – a balanced flow of active and passive postures, working the body and calming the mind in equal measure. For class times and more, take a look at the schedule above, then book your spot.
google
reviews
Read what a few of our happy customers have to say! We'd love it if you could support our studio by leaving a review of your own. Simply click below to share your thoughts with us.
step into our immersive pod
hot yoga in 37 degree heat
move to relaxing beats
filled with calming scents
suitable for all levels
find

us

Penri Memorial Chapel Gorse Stacks, Chester, Cheshire, CH1 3EF, GB
Katy
Breathwork Coach and Facilitator
Laura Minnithorpe (Cover Teacher)
Hi, I'm Laura, a trained professional dancer originally from Leeds. I've had the privilege of dancing on stages across the globe, from cruise ship theatres out at sea to the most magical place on earth… Disneyland! My career in dance has enriched my life and shaped me into the dedicated and creative individual I am today.
After practicing yoga since I was at dance college , my love for movement led me to pursue a 200HR yoga teacher training program on the breathtaking island of Amorgos, Greece. This transformative journey immersed me in the profound world of yoga, where I gained a deeper understanding of mind-body connection. I'm thrilled to share my passion for yoga and fitness by embarking on a new journey joining the team at HotPod Chester ??‍♀️
Claire Houston
Hey, I'm Claire!
Many moons ago, I was introduced to yoga by a friend after I started to 'get back on my feet' after breaking my back. It was a long hard journey to recovery and when I say yoga saved my life, you're not kidding. As well as helping me to regain control of my body and build by my strength and flexibility, it enabled me to explore myself spiritually, emotionally and psychologically. I am forever grateful for that first step onto the mat when I couldn't even look at my toes, never mind reach for them and that has led me to here. I like to dedicate my life to the concept of 'human flourishing'. I spend my days teaching yoga, supporting people as a CBT Therapist and engaging in a wide variety of activities and hobbies. I am trained in Hatha, Vinyasa and Yin and if you don't see me teaching, you'll probably see me on the mat next to you as an active member of the yoga community.
My teaching style is fluid, mindful, connected.
Leena Kishora
Tree Hugger, Earth Lover, Dancing my way to Moksha-Liberation, I believe that yoga is much much more than just poses, we reach into our hearts not just for our toes.
​
My training with some amazing teachers from all over the world has given me a wide understanding of the various styles of yoga, I teach from my heart, I believe that everybody is different, this reflects on our practice, our individual essence or the Sanskrit word Svarupa, embrace our true self and we can shine.
Sara Crispin
My love for yoga started back in 2014 in a hot yoga studio! Inspired by the excellent teachers I was lucky enough meet and their energy that radiated in their classes, the yoga path chose me and I am forever grateful it did!
Fast forward to 2020 and I planned my trip to India to delve into my practice even more and do my teacher training. The world had other plans that year so this was postponed but, in 2022 I was lucky enough to share my experience with the best souls and I'd say my training has forever changed me!
Working in a pretty demanding and stressful job, yoga is my go to to relax my mind and be present.
I love the community that yoga brings, the energy, inclusivity and openness, the chance to reflect inward and ultimately all sharing the same love!
This is what I try and bring to my classes, structure, nurture, embrace and no judgment!
Ellie Collins (Cover Teacher)
I am a local yoga teacher of 4 years and l know Chester very well as I studied there whilst at University. My interest in yoga started at the gym and after attending a class that pushed my physical fitness and encourage me to relax, I decided yoga was the way forward. I completed my yoga training in Goa, India and realised I wanted to share the benefits of my practise and learning with others. I have taught yoga both overseas and in the UK, offering a variety of gentle as well as strenuous yoga classes for all ages and levels.
I teach yoga as it has been found to improve physical and psychological strength, flexibility and balance. I use traditional and modern yoga postures in order to stretch and improve mobility whilst enhancing coordination. I also teach meditation to support a healthy mind.
My interests include origami, yoga, meditation, the outdoors and caring for Daisy the spaniel and Gus the tortoise.
I hope to see you on the mat soon ??✨
Helen Brownley
Yoga came into my life at a time when I needed it most, I was working in a stressful scientific corporate world but after practicing yoga for 6 months it dramatically reduced my stress and anxiety levels by giving me the tools I needed to get me through a very difficult time.
After practicing for a few years and noticing dramatic changes to my body and mind I decided to study yoga and completed my 200hr Hatha Vinyasa Yoga training in Bali, followed by my 300hr Vinyasa teacher training 2 years later in India. Since then I have done additional 50hr teacher trainings in Yin Yoga, Yoga Nidra, Trauma Informed Yoga, Pregnancy Yoga & Indian Philosophy.
I teach from beginners to advanced level by catering each pose so that you can decide how far you want to push your practice at your own pace. I believe that kindness to yourself and kindness to others is fundamental to the practice of yoga.
In my classes you will learn to connect breath to movement, flowing in and out of yoga poses in a variety of sequences with a gentle reminder to stay in the present moment. By attending my classes regularly, it will help you to build strength and flexibility but will also enable you to calm down the mind, lessen unnecessary thoughts and learn to appreciate life as it is right now.
Angharad Allsop
My love for yoga started at Hotpod Yoga in London when their first studio opened up in Brixton. I was always a bit anxious attending London yoga classes but Hotpod yoga was accessible and I soon saw the physical and psychological benefits it was having on me. The pod transported me into a different world, one where I could relax and fully connect to my body. Over 250 classes later, I quit my corporate job and headed to Greece to complete my 200hr Vinyasa yoga teacher training – the best thing I ever did! I have recently moved back up north and I am so excited to be teaching in the studio where my love for yoga blossomed.
Yoga has helped me become more in tune with my mind and my body.There are so many things I thought I could never do, yet here I am after years of dedicated practice achieving those goals.
I love to teach fluid classes that have options and variations for all abilities. I also enjoy incorporating yoga philosophy into my classes, expanding the mind of the student so that they can take the essence of yoga into their everyday life. Seeing my students progress in their asanas and in the way they walk through life is the most rewarding thing I could ask for and I am so grateful I can share my knowledge with you.
Allegra Foxlie (Cover Teacher )
Allegra is an author, public speaker, embodiment specialist, qualified Tension & Trauma Releasing Provider, Yoga and Pilates instructor, the founder of the revolutionary PMT Releasing Exercises and a perimenopause expert. "Working with the body is by far and the most effective ways to keep you emotionally regulated" You'll walk away from her class with a smile on your face setting you up for an amazing day.
Sam Rowlands
Yoga to me is my home, the connection to my internal knowing, my safe space to which I can always return .
The guidance of yoga for me has been a way to relax and release the stresses, toxins, anxieties and fear that we can hold onto in our body and mind.
It has been a powerful tool in my life and it's something I hold very dearly. I first discovered yoga in my teens, I don't know if yoga was for me or I was for yoga but it has always given me the strength to focus solely on the mind and body returning to a sense of peace and relaxation.
The aim to create a flourishing garden within our mind and not just focus on the body. Yoga has been the backbone for my life and I believe it is a vehicle for self change and am truly thankful to be able to share this wonderful gift that is yoga with everyone.
Melissa Masouras
Coming from a dance background movement has always been a part of Melissa's life, over the last decade of working in Europe and the middle east, Melissa went on to complete her teacher training in India and recently moved back to the north west where she is sharing her love and passion for yoga and movement.
With a calm yet energising Vinyasa style, Melissa aims to keep classes lighthearted and creative with a real focus on moving with the breath and listening to your body.
Faye Fletcher
I began my personal yoga practice back at university when studying dance. At first, I used Yoga as a way to support my physical practice and fitness.
The past 3 years I have started to deepen my practice both on and off the mat. There is nothing I love more than sharing my passion for yoga with others. Yoga has been my 'go to' through good times and bad, I found it is the best tool to support both physical and mental health.
I teach vinyasa yoga, drawing on my movement experience to facilitate a thoughtful and creative vinyasa flow.
My classes focus on alignment and cues that enable students to develop an awareness of their body, mind and breath.
I work with intentions to influence my teaching, helping my students to ground and focus during their practice. These are woven into classes to also encourage a practice that you can take off the mat into your everyday life.
I believe that yoga is for everyone, it is important that we don't take ourselves too seriously and learn to laugh when we wobble fall out of tree pose!
Matthew Mahon
I started practicing hatha yoga in the US in 2001 when a back injury got the better of me. Moving on to more demanding Hot Vinyasa, Bikram, and Ashtanga classes as I progressed in my practice. I soon realized the benefits of a good practice not just for rehabilitation but to strengthen and protect against future injury, as well as the improvements to mood and overall mental health.
In 2011 I started teaching classes and found it a great extension to my own practice. Especially humility, self-reflection, and accountability. I feel truly fortunate to be able to pass on some of what I have learnt along the way, and try to embrace my own lessons learnt from everyone that joins me on the mat.
In my classes I try to find a healthy balance between encouraging the student to achieve more whilst giving them the space and freedom to explore and learn for themselves, meeting them where they are.
I like my classes to be accessible, consistent, challenging, informative and safe.
I'm a bit of a nerd and try to have a good mix of traditional Sanskrit and functional anatomy, but try not to waffle on too much so we can keep the class moving.
Elle Mackie
I found yoga in 2018 when I was feeling emotionally at my most vulnerable.
I was given a safe space to process and to heal. I could show up exactly as I was.
I still don't have the words to express how powerful this was for me. So much so that it went on to shape my career and take my life in a whole new direction.
In 2020 I did my 200hr Vinyasa teacher training in Fuerteventura with Andrea Everingham and then completed a 35hr yin teacher training with Jamie Clarke of 'The Yoga People'
I really love guiding people through the physical asanas but my purpose for becoming a teacher was to be able to hold space for people to show up exactly as they are.
Since qualifying in 2020, I have been teaching abroad in The Maldives.
I am now home and really looking forward to teaching in Hotpod Yoga Chester!
Beth Parker
The first yoga class Beth attended in 2010 was transformative and gave her a sense of peace and clarity that she did not know she was looking for.
Little did she know it then, but this first class led Beth to complete her 200 hour teacher training in Vinyasa and Hatha yoga in Rishikesh, India in 2018.
Since then, Beth has completed further training in pre- and post-natal and restorative yoga.
She is a self confessed yoga addict and outside of teaching, works for a yoga therapy organisation.
When you come to her class you can expect fun, energy and authenticity combined. She is super excited to be part of the Hot Pod, Chester yoga team and can't wait to meet you on the mat.
Molly Estellia
I grew up as a dancer, eventually training to teach. Dancing lead me down the route to Pilates. I specialise in postural correction with Pilates, working with boxers, athletes (the list goes on) and with those who live a sedentary lifestyle.
I also specialise in prenatal and preconception Pilates.
I fell in love with yoga through my own personal struggle with an auto immune disease, finding my way to manage and control it without the use of medication. This lead me to train in alternative therapies such as massage, Indian head massage, ear Hopi candling and natural aesthetics.
Wellness is a huge part of my life and it is incredibly important to everyone's wellbeing. My passion is to help others heal, become stronger and more mobile, physically, mentally and spiritually.
This has all inspired my life ethos, "movement is the healing mechanism for the mind, body & soul"
I am in love nature, going on wild adventures and a big foodie!
Laira Marinho
Laira has been practicing hot yoga since 2014. She got totally hooked from her very first class, and she never stopped since…
She went back again and again, longing for that post class feeling that made her challenged, yet relaxed.
Determined to make Yoga her full time job, she took her yoga 250hs teaching training in 2020, quit her corporate job, and after a few chats with the Hotpod Yoga team, she knew that was it….She wanted to have her very own Hotpod Yoga studio…
Laira is a regular in the schedule… Her classes are strong, fun, yet relaxing… and very important, her classes are suitable to all levels, as she believes Yoga should be for everyone !!!
Expect to sweat, have fun, feel relaxed and energised by her classes!
She can't wait to see you on the mat
the founder
Laira Marinho
Laira has been practicing hot yoga since 2014. She got totally hooked from her very first class, and she never stopped since… She went back again and again, longing for that post class feeling that made her challenged, yet relaxed. Determined to make Yoga her full time job, she took her yoga teaching training, quit her corporate job, and after a few chats with the Hotpod Yoga team, she knew that was it….She wanted to have her very own Hotpod Yoga studio. While this meant relocating from London to Chester, the big move was a no brainer as her husband's family lived there and we wanted to be closer to his family. This made Hotpod Yoga and Chester the perfect match! Launching in Jan 2022, Laira wants people to experience the feeling that she felt from her very first class, over and over again... Hotpod Yoga Chester will be packed with "down to earth" Yoga classes, and with our packed class schedule, no one will feel left out!