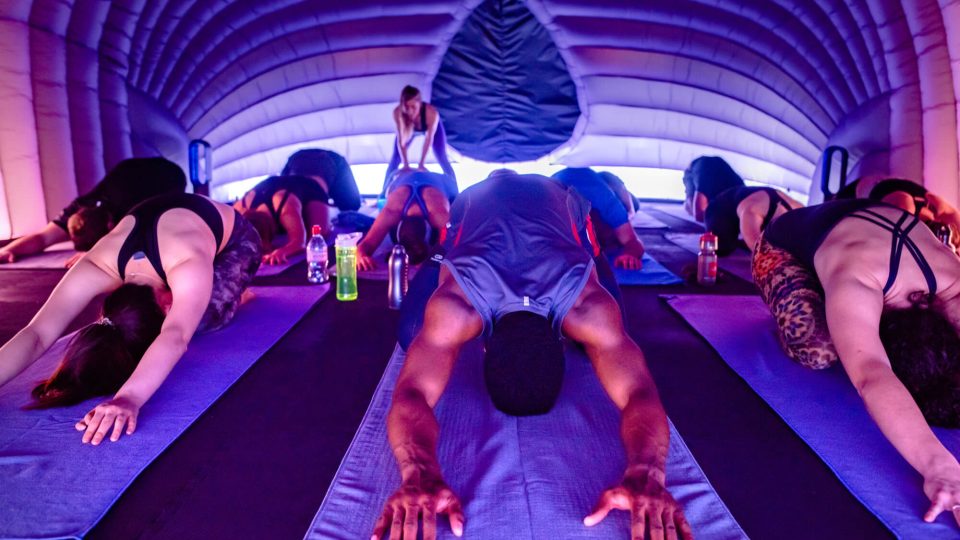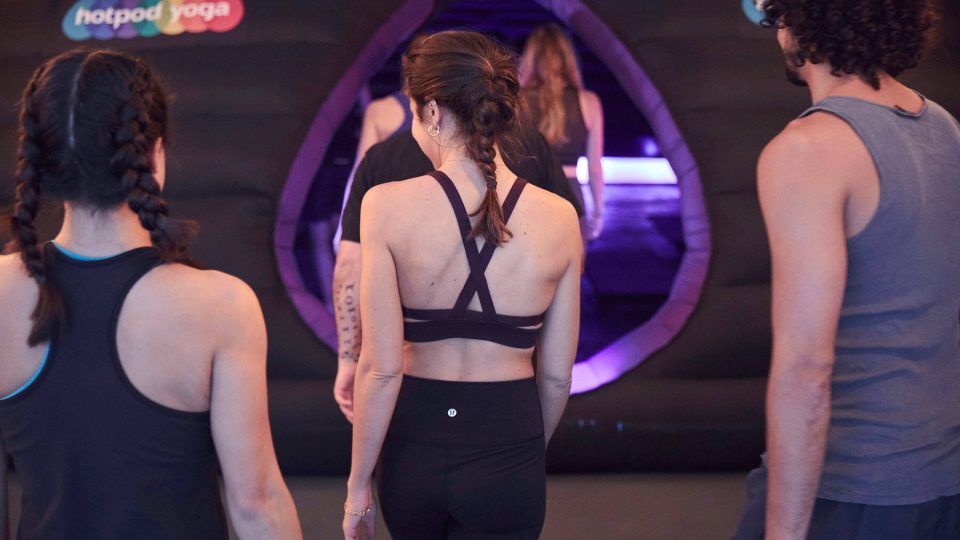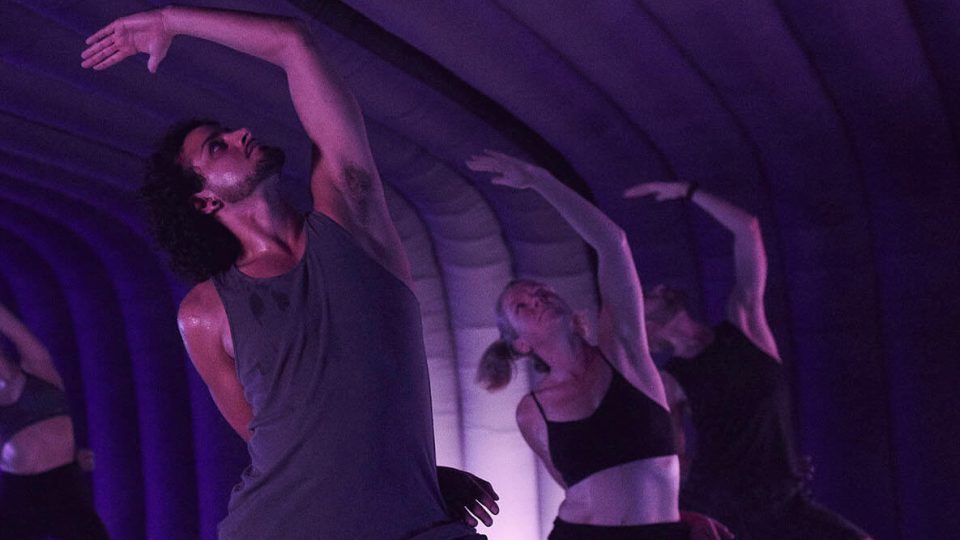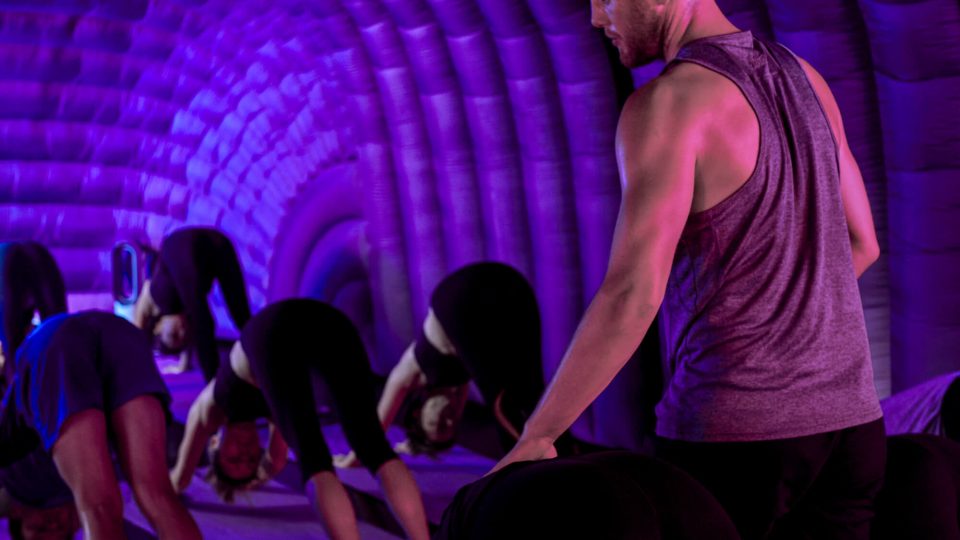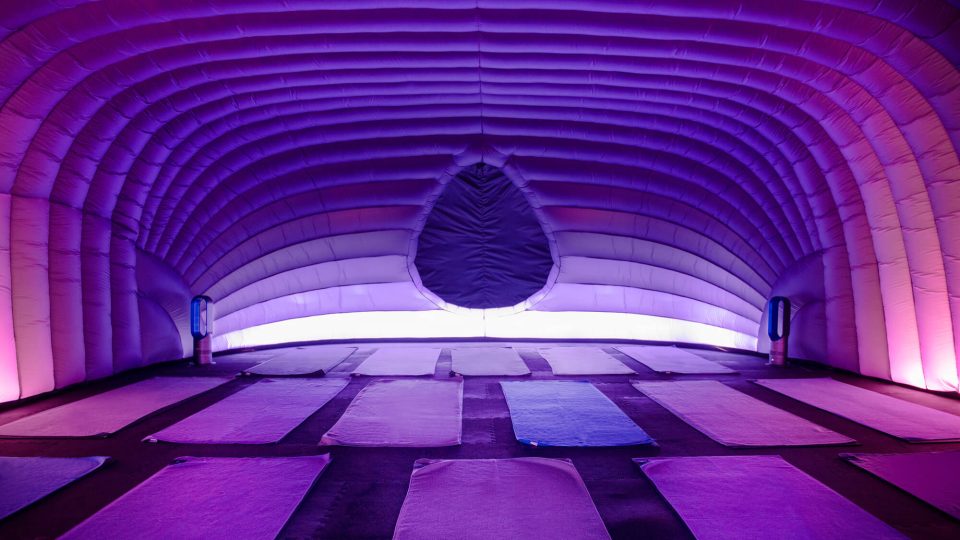 We're Europe's largest yoga business. Since 2013, over 100,000 people have immersed themselves in a Hotpod class at one of our 50+ locations around the world. We first landed in Chesterfield in September 2017!
Changing

Mats

Parking

Showers
20 person pod
Vinyasa flow
37 degrees
All levels welcome
find

us

The HUB, Proact Stadium, 1866 Sheffield Rd, Chesterfield, UK, S41 8NZ, GB
Kully Sandhu
Kully found hot yoga due to injury, now with a burning desire to inspire others whether its touching your toes or touching your soul kully offers and grounding and accessible flow for all.
Oli Milroy
Oli has a background in running marathons which naturally led him on to finding the benefits of yoga practice. A qualified Personal Trainer and Crossfit trainer, he has a keen interest in biomechanics and functional fitness.
Oli's classes are energetic, clear and fun all wrapped into an accessible flow.
Charlotte Birks
Charlotte started her hotpod yoga experience when she first came to Hotpod yoga Chesterfield, signing up for the
taster class when they first opened in 2017 she was instantly captivated by it. Charlotte's end goal is to leave you walking out of the pod in a chilled blissful state.
Sharnelle Guest
Falling in love with hot yoga whist travelling, Sharnelle also comes from a dance background. Expect a strong accessible flow in a fun loving tempo.
Victoria Nauen
V has been teaching for a good 10 years. She has travelled and practised yoga all over the world. She offers a grounded and well balanced class that's accessible for all.
Jo Smiley
Jo fell in love with Yoga almost 8 years ago while living in Hong Kong where she also undertook her Iyenger based training. From taking her very first class to becoming a teacher she discovered the many multifaceted benefits that yoga can offer. From the positive physical and mental effects to increased confidence and accepting things she could not change. Yoga helps her to put things in to perspective; reminding her not to worry about the small stuff. When things get tough and challenging…. The remedy is always your Yoga mat.
Nicole Windle
Nicole discovered yoga in her teens and when she discovered hot yoga she knew it was for her. Her classes are dynamic but grounding, always coming back to your own body and breath to reap in the wonderful benefits of your practice.
Amy Gear
Amy found Hot yoga as a result of an injury and loved the fact you could get a full body sweaty workout with minimal impact on the body. She teaches a strong and fun flow accessible to all, in a laid back down to earth approach.
Jodi Ryan
Jodi first discovered hot yoga in 2011 in Los Angeles and was hooked. She loved how it worked her body and how amazing it made her feel. Strong yet calm with a down to earth and fun approach, her classes bring together key elements with a focus on working deeper into the body.
Anna Mclocklin
Anna first discovered yoga in 2001 when she was very poorly for three months and could hardly get out of bed, her doctor suggested she should try yoga and that day she got a DVD and was hooked immediately. Her health continued to improve and she will always be grateful to yoga because of this. She didn't try hot yoga until she started her job as cabin crew and her first experience was in San Francisco, she loved the heat and the different style and was hooked from then on!! It had always been a distance dream to become a yoga teacher so when a chance opportunity arose she jumped at it! She trained with Dylan Ayaloo at Teach LliV teacher training academy in London. She enjoys bringing a powerful and playful flow into her classes and welcomes all on the mat.
Victoria Chan
Growing up in Hong Kong with years of training in dancing, Vix has always had a love for personal challenges that combines focus and body movement. Then she discovered hot yoga and it became the perfect partner to her dance training. Expect a fun, strong and accessible flow.
Caroline Martin
Caroline has worked in the fitness industry for over 25 years teaching many different styles of fitness classes. After trying her first hot yoga session she was hooked.
Loving the way yoga makes her feel you can expect a fun and dynamic flow packed with loads of energy and awesomeness!
the founder
Amy Gear
Amy discovered Hotpod Yoga in Nottingham. Being in such close proximity to Chesterfield, and after finding the people and local community so friendly, she decided to set up Hotpod Yoga Chesterfield. After establishing a partnership with Chesterfield FC to ensure they were at the heart of the local community, Amy created their beautiful Hotpod Yoga studio within the Hub at the football club. They launched Hotpod Yoga Chesterfield in September 2017 and welcomed the local community to the pod!