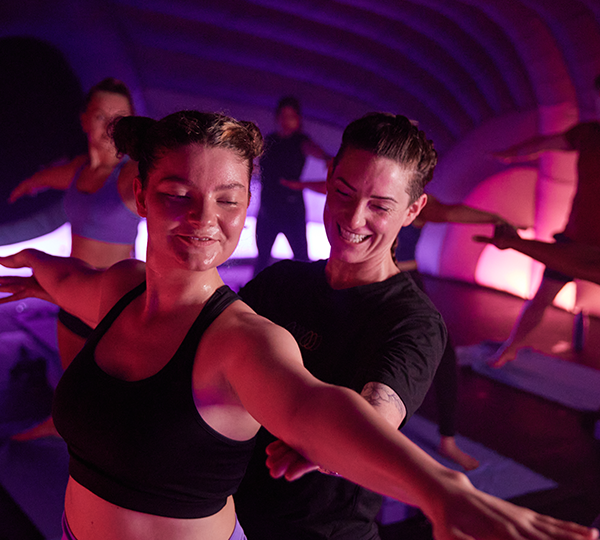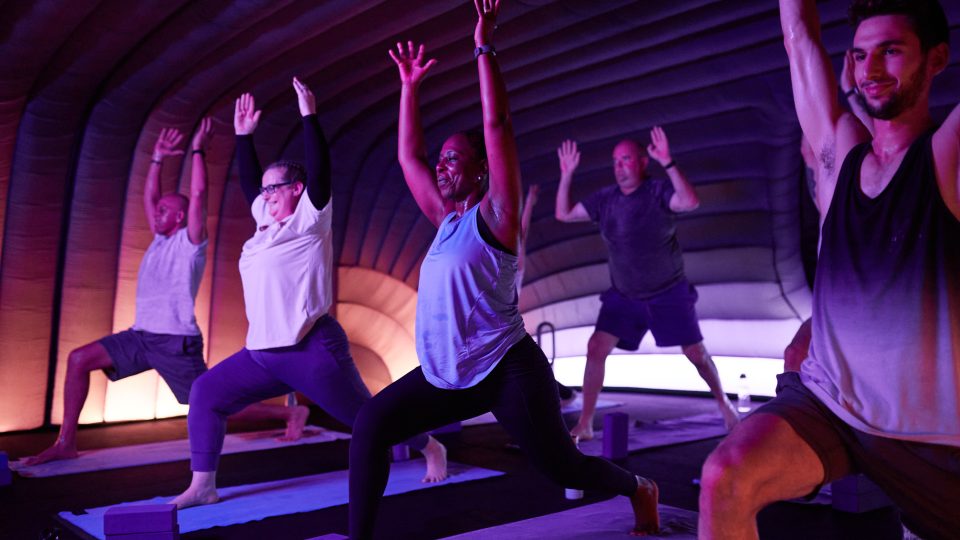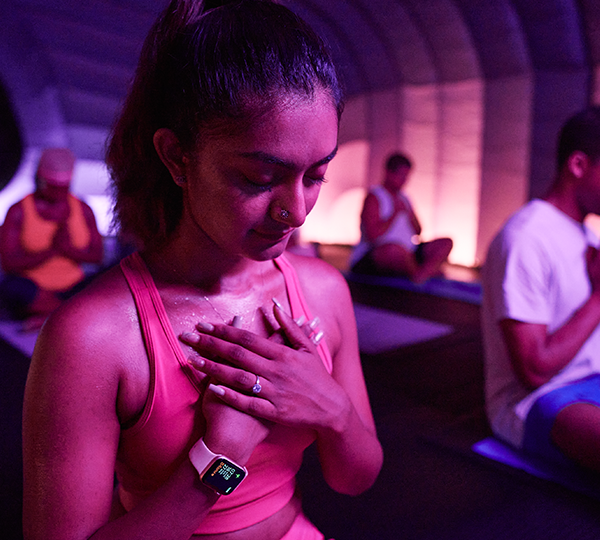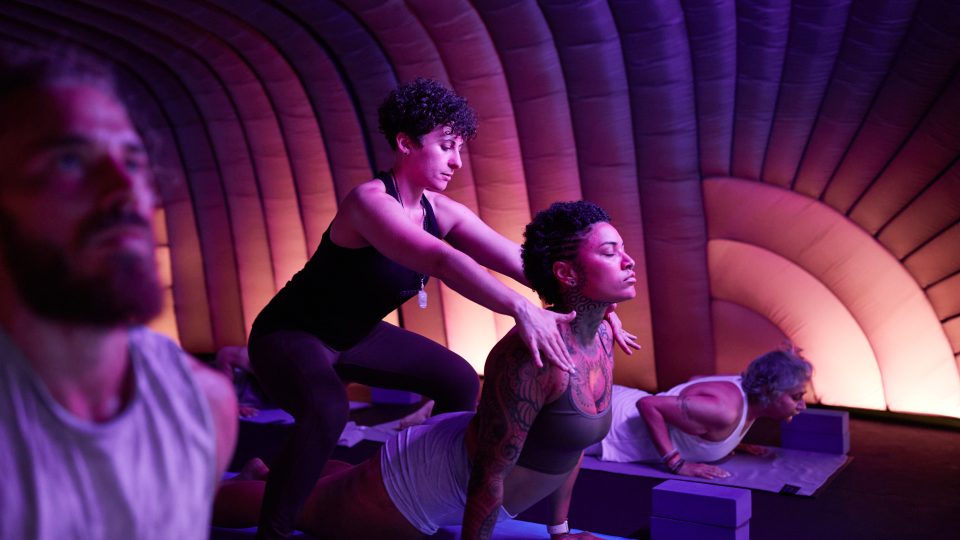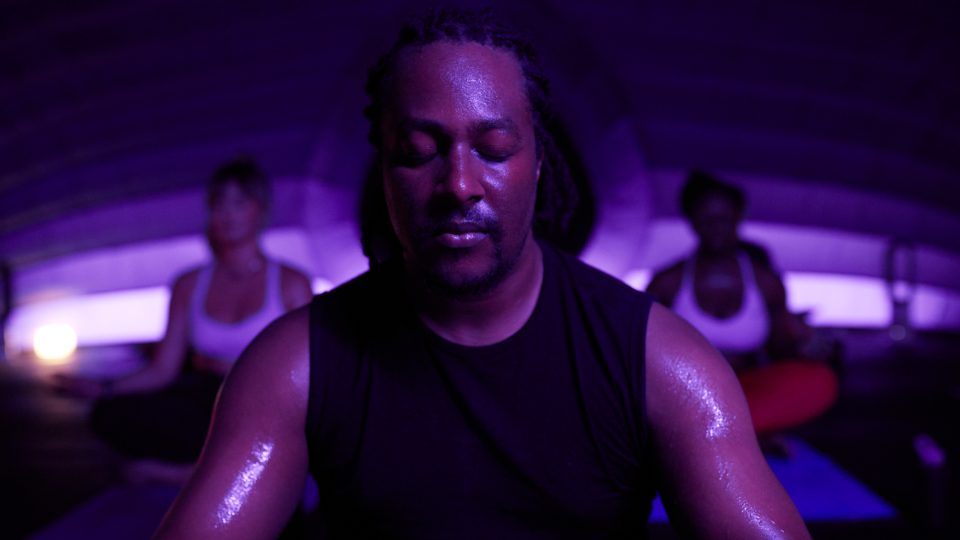 You'll find us at the front of Moorside Business Park. We have 3 parking spaces directly infront and there is an additional visitors car park at the end of the road that passes infront of the units (please note, the visitors car park has a maximum stay for 2 hours).
Showers

Mats

Changing

Parking
step into our immersive pod
hot yoga in 37 degree heat
move to relaxing beats
filled with calming scents
suitable for all levels
find

us

1 Moorside Business Park, Colchester, Essex, CO1 2ZF, GB
Nicola
Nicola encourages you to find empowerment through your movement, in a way which nourishes and honours your state of being, however you arrive on your mat. If you've ever been to Saffron Walden you may well have already met Nicola as she has her very own HPY studio there. With over a decade of teaching experience, we are super excited to have her join our Colchester teacher team for the launch weekend!
Chloe
Chloe completed her Yoga teacher training in 2020. She loves to share positive energy in her classes, encouraging her students to become self empowered with a welcomed challenged feeling. Chloe especially loves inspiring students and helping them to discover the amazing benefits of yoga.
Mehaq
Mehaq, a yoga instructor from India with 900 hours of Yoga Teacher Trainings, has had the pleasure of guiding over 350 people on their yoga journeys across the globe. Mehaq specialises in helping newcomers become skilled yoga practitioners by enhancing their fitness levels. Her sessions are all about invigorating workouts that leave you feeling revitalised. Additionally, she assists sports enthusiasts and gym-goers in complementing their practices for improved mobility and injury prevention. Join her on this exciting journey to unlock your full potential and lead a happier, healthier life through yoga.
Gaye
Gaye has been 'living and breathing' yoga for over 30 years, beginning her self-study attending a twice weekly Hatha class which she committed to for 15 years before becoming a teacher. Establishing a spiritual path, the message was clear she wanted to share the wonderful health and healing benefits of this ancient practice to others. She qualified in 2008 with the British wheel of Yoga Diploma. As yoga styles have evolved through time, her teaching has organically grown with the changes and continued to study gaining certificates so she can offer a wide range of Yoga styles. With her deep passion in the health of the spine, all her classes are blended with her back therapy training to help the student become more confident in their movements. Gaye is also a Thai yoga massage therapist.
Gaye's classes have a spiritual vibe, focusing on using awareness of the breath to fuel the flow, to develop a fluid and flexible body to explore the poses deep within. Blending mindfulness meditation throughout, she encourages you to stay in the present moment with the union of mind, body, breath and spirit all connected at its deepest level.
Melissa
Melissa's yoga journey started 8 years ago. She was mesmerised by all kinds of yoga poses on Instagram and thought what the hell let's give it a go. Melissa began to attend 1 or 2 classes a week. As her flexibility improved, she grew ever more intrigued by the philosophy of yoga and how this practice was helping her in day to day life. She was lucky enough to be able indulge in her passion and undertake a teacher training course at The Same Star Yoga School.
If you would have told a younger version of Melissa that she would be teaching yoga today her response would be "No Way! You can't stand on your head and bend like that!" And the TRUTH is, she still can't. However, yoga is an individual practice, and everyone comes to the mat for a different reason.
Melissa believes that yoga classes should be fun, we should enjoy the journey and not the destination!
Tatyana
Tatyana has completed a 3-year course in Iyengar yoga and a 2-month course in Hot Yoga. She has 10 years of teaching experience in Hatha yoga and 4 years in Hot Yoga. She previously owned her own hot yoga studio in Ukraine.
In her classes, you will discover that yoga is not just a series of exercises. Through regular practice, you will not only achieve a flexible and beautiful body but also a calm mind, improved concentration, and a positive mood. Special attention is given to the safety of performing asanas (yoga postures) and correct breathing techniques. Your quality of life will undoubtedly improve in a positive way!
Natasha
In 2010 Natasha completed her BWY Yoga teacher training and since then has been teaching yoga full time to all kinds of abilities. Natasha is also a qualified Pilates teacher, holds a first honours degree in complementary medicine and health sciences and has a four year diploma in homeopathy which she previously practiced for 10 years.
Jess
Jess started her yoga journey 3 years ago and just completed her yoga teacher training in Bali in August 2023. This experience opened her eyes to the world of yoga in such a heart warming way. She now wants to share this feeling with everyone who loves yoga, either to deepen their practice or start their yogi path. Her classes will give you a burst of energy as well as help you unite your mind and body to calm the senses, leaving with a big smile on your face and feeling fresh.
Zoe
Studio owner of Hotpod Yoga Colchester. Zoe first tried hot yoga when she was 18 and instantly fell in love with the feeling it gave her. She wants to encourage as many people to give yoga a go even if they thinks it's not for them as she has seen the benefits it has given her and people around her.
Zoe completed her 200hr Yoga Teacher Training in July 2023 with Hotpod Yoga. Zoe's classes are suitable for all levels and encourages students to focus inwards, while also being light-hearted and fun!
the founder
Zoe Young
Zoe first discovered hot yoga when she was 18, she immediately fell in love with the feeling she had after class and quickly became obsessed. Life and traveling meant hot yoga was paused for a few years, but once settled she found Hotpod Yoga Cambridgeshire whilst living in Newmarket and instantly fell in love with the 'pod' experience. At the time she was working as a mortgage adviser and spent her days full of stress, always working, and honestly felt miserable. She knew she had to change something, and happened to notice the 'become a franchisee' page on the Hotpod App and decided to reach out to Hotpod! After realising this was possible, Zoe relocated to Colchester, and started working towards her very own franchise journey. Yoga has helped Zoe deepen her awareness of her mind and body, improve mobility and aid recovery after heavy gym sessions. Zoe wants to help as many people as possible discover the benefits that yoga can bring to them.