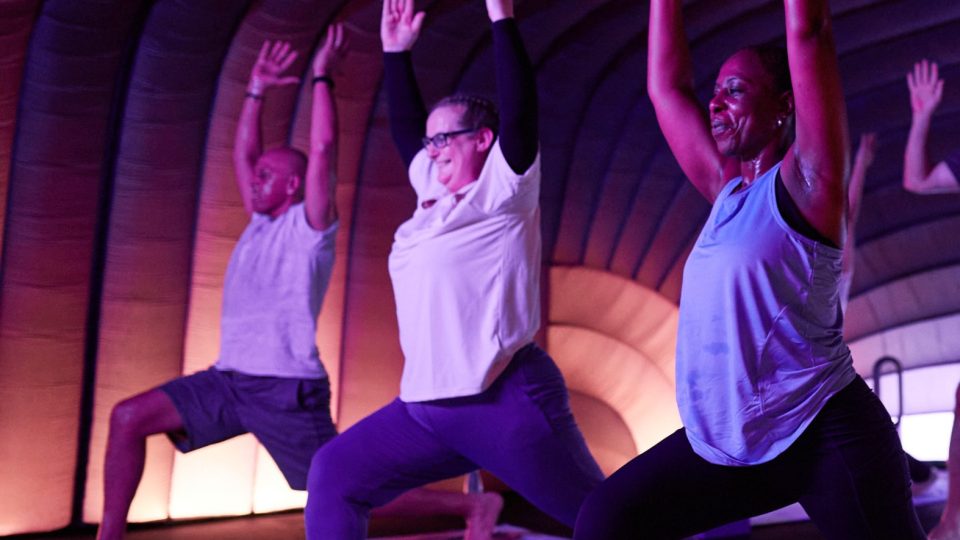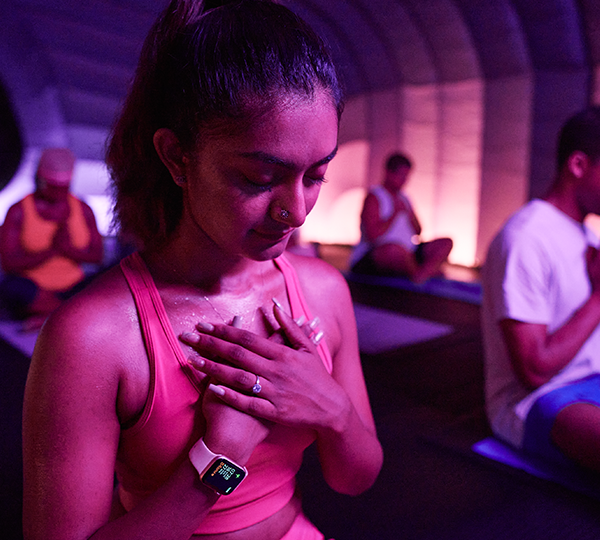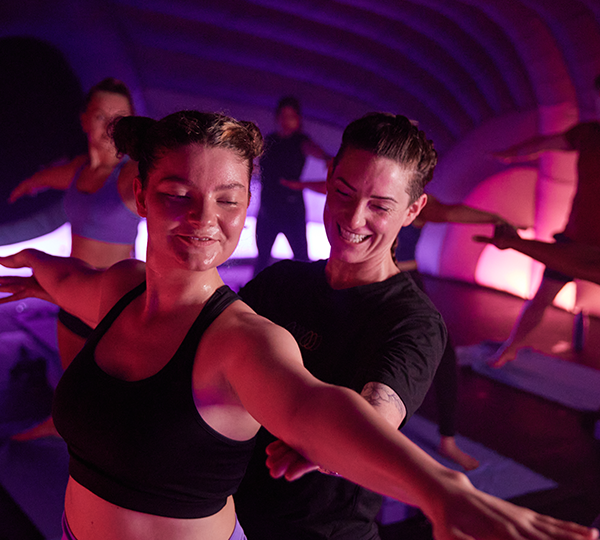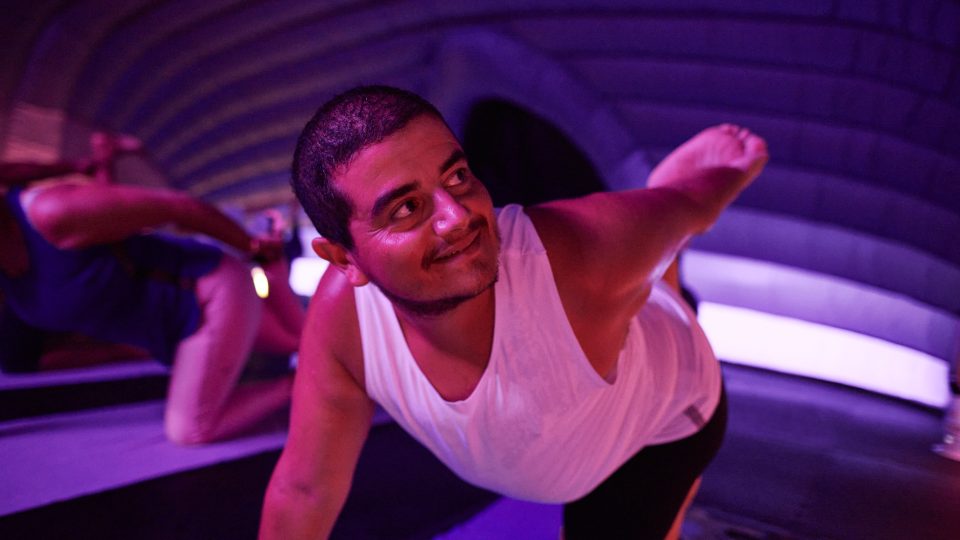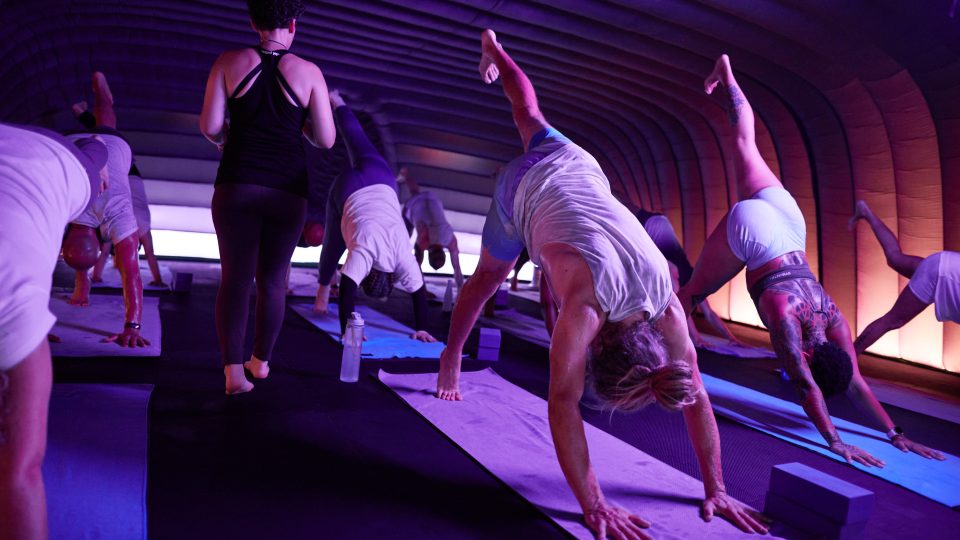 You'll find us at the Warwickshire Shopping Park, opposite PureGym and Tribe Gymnastics and Cheerleading. Head towards the Card Factory and you'll be heading towards the right direction. There is a large carpark, though it can be hard to find a space closer to the studio during peak hours, but there is free parking for 4 hours. There is already a buzz going around the retail park that a yoga studio will be opening, so come find us tucked away in the corner!
Showers

Mats

Changing

Parking
step into our immersive pod
hot yoga in 37 degree heat
move to relaxing beats
filled with calming scents
suitable for all levels
find

us

Unit 7, Warwickshire Shopping Park, Kynner Way, Coventry, England, CV3 2SB, GB
Donna Miller
My journey with yoga started 7 years ago. I was dealing with disordered eating and a breakdown of a relationship. I was depressed, disconnected, and unfulfilled.
After previous failed attempts at yoga I decided to give it one more try. This time there was no ego trying to to attempt every asana. This time I listened to my teacher and my body and utilised my breathe which helped relax my monkey mind. I learnt how to truly sit with myself and became more mindful.
Yoga has taught me many things. Ultimately, when I leave a yoga class I feel connected, peaceful and revitalised.
All you need to practice yoga is an open mind and open heart.
Parminder
When I think of my own journey into yoga it is far from conventional; in my twenties I used to play a lot of sports, football, badminton and swimming and had complications with my ankle and elbow bones, which eventually led me into a yoga class at the gym.
From thereon, I have been hooked on yoga as my main form of physical movement and I have experienced the many styles of yoga including vinyasa, ashtanga, yin, 26+2, and hatha. A good yoga teacher is a person that helps the student to realise that ultimately they are their own teacher and must look within to find the answers.
After completing the BWY 300 hour course I feel great momentum in teaching and want to continue my journey into learning about yoga. Outside of the yoga studio I work in Architecture.
Namasté
Carla Louise Pike
Carla was introduced to the world of yoga over 15 years ago. After her first experience of Hot Yoga the sheer bliss she experienced in the heat fascinated her and after years of continuous ever-evolving self-practice and personal growth she felt it a natural progression to train as a yoga teacher.
 
Having a passion for teaching and working with people, with experience of teaching scuba diving as well as yoga all over the globe Carla is excited to able to share her passion and knowledge of the magical world of yoga and how it has the ability to touch and transform lives.
 
Carla is a passionate, caring and considerate teacher with over 450 RYT hours of training currently under her belt she is able to teach and deliver a vast range of asana (yoga) styles/disciplines, ranging from dynamic to restorative as well as offering hands on assists with permission. She aims to create a space where students feel empowered and inspired and that they leave the class feeling energised and uplifted.
 
Her teaching has a strong emphasis on breath to deepen and anchor the practice, with a fine balance of challenge and calm, encouraging you to find your happy place and helping you to remember to always keep smiling.
 
"Yoga helps us centre and balance our lives in a way that keeps us naturally happy, healthy and emotionally stable".
Carla's teaching methods are inclusive, catering for all levels; providing space and guidance for her students to learn and grow at their own pace on and off the mat through the ancient practice and teachings of yoga.
 
She looks forward to sharing her passion with you on the mat and will be there to great you with a big smile.
Chanelle Jarrett
Hey!
I'm Chanelle, I found my love for yoga over 14 years ago. As soon as I attended my first Ashtanga class I knew I would be doing yoga for the rest of my life. I have been teaching since 2013 having completed my teacher training in London, Bali and Mexico .
I teach and specialise in various yoga styles including Dynamic,Power,Vinyasa,Yin and Restorative to name just a few of my favourites .When I attended my first hot pod class I instantly fell in love and I am so grateful to be part of the family.
My goal and aim is to ensure everyone's feels welcome, comfortable and safe within the yoga space . I love to challenge individuals and encourage those to step outside their comfort zone and to feel confident in their bodies.
I'm obsessed with how yoga makes me feel mentally, physically and emotionally. Join me on the mat so we can experience this together.
Heart Cruz
I am a mother, Yoga Teacher/ lifetime Student, Reiki practitioner, Sound Alchemist, doTerra Wellness Advocate and a registered Nurse. I completed my 250hr Yoga Teacher Training with Evolation Yoga and Level 2 certification and initiation to Usui Ryoho Reiki in 2018.
By sharing ancient philosophy and modern science, interwoven with the physical practice of yoga, I invite you to unlock the power of being present, to be more conscious, experience joy and pride in taking care of yourself. This journey will lead you where you needed to be and in time, you will build resilience and find ease.
Ravneet Kaur Virdee
Hello!
My name is Ravneet and I am a part time yoga teacher, full time Medical Physicist. I am also a retired Bollywood dancer, but still love to dance now and then.
My love for yoga started with Ashtanga. My teacher was inspiring, strong and unique, and I believe the teacher is a big influence on the experience of a yoga class. What I love about Ashtanga is how the sequence stays the same, so you can see your progress. I noticed with the assists that I was given, what my body was capable of with the help of a knowledgeable instructor.
One thing I love about yoga, is how creating and flowing to a sequence reminds me of dance. Making a rhythmic, meditative state where you just know what is coming next so you can work on making it smoother with each practise.
Part of my background is astrophysics, and I love the concept of the unfathomable universe and feeling connected to it. I like using a variety of uplifting and intense postures to help you feel connected the the universe and in tune with the energy surrounding you you.
I look forward to guiding you soon. Love and light ??
Zoe Tsim
I found a love for hot yoga back in 2012 and immediately became addicted of the heat, sweat and positive effect it had her body. For many years, it was the only time I had to tune out the stresses and gruelling hours as a head chef and business owner back then.
Having had to travel 30+minutes to my "local studio", I stumbled upon Hotpod Yoga in Worthing my hometown and instantly loved the pod, the smells of essential oils and the positive energy oozing from the teacher, studio and the other students. After selling my food business, I knew I wanted to continue being my own boss and loved the idea of owning my own Hotpod Yoga studio.
I never thought all those years ago as a yoga student that I would become a yoga instructor and also be opening my very own yoga studio.
Whether you are new to yoga have dabbled in the past or are a "yogi", you will be welcomed with a friendly face and can expect a warm feeling from the heat, a chance to raise your heart rate as well as time to calm the mind away from the the daily grind and noise. As I liked to say to all my existing yoga students, "this is your body, your practice, you do not have to do all the postures", so come and join me on the mat and find your Hotpod feeling!
the founder
Zoe was born in Shoreham-By-Sea and grew up in Worthing, where she first came across Hotpod Yoga. She instantly felt a connection with Hotpod Yoga having been addicted to hot yoga since she first started her practice in London back in 2012. She now lives in Coventry with her soon to be husband Alan, her son Rupert and Welsh Pembroke Corgi, Tofu. She is excited and eager to launch Hotpod Coventry as she had hoped to open in 2020, but for obvious reasons that didn't happen! She hopes to spread the passion she has for hot yoga and hopes to get the community addicted to the heat, sweat and feel good sensations from during and after a class. You will find her teaching and practising in the pod, as well as welcoming students in the studio and keeping it in tip top shape making it a pleasant and relaxing space.