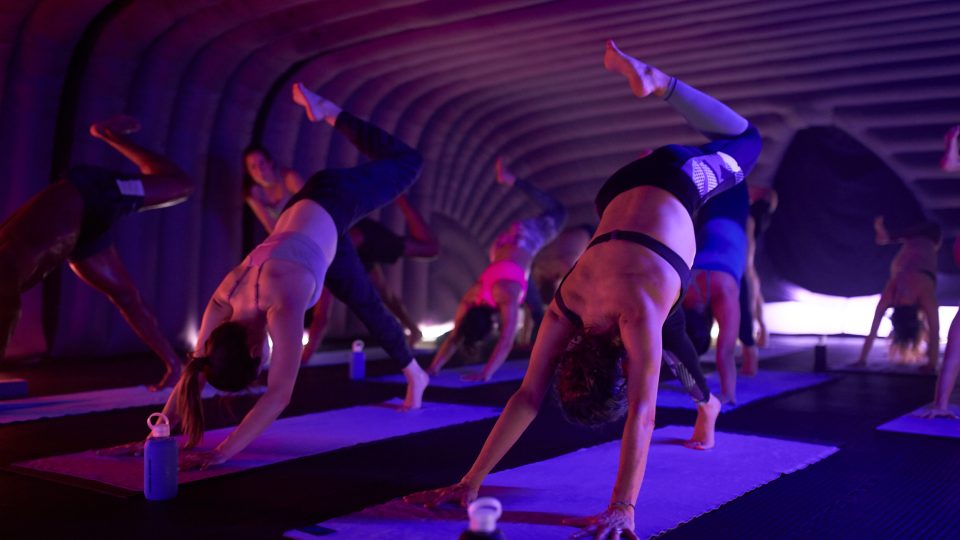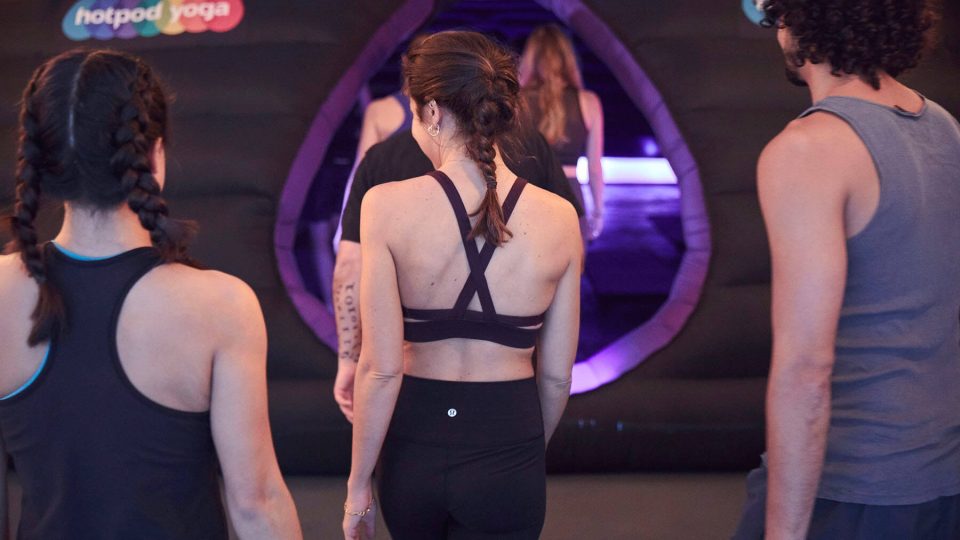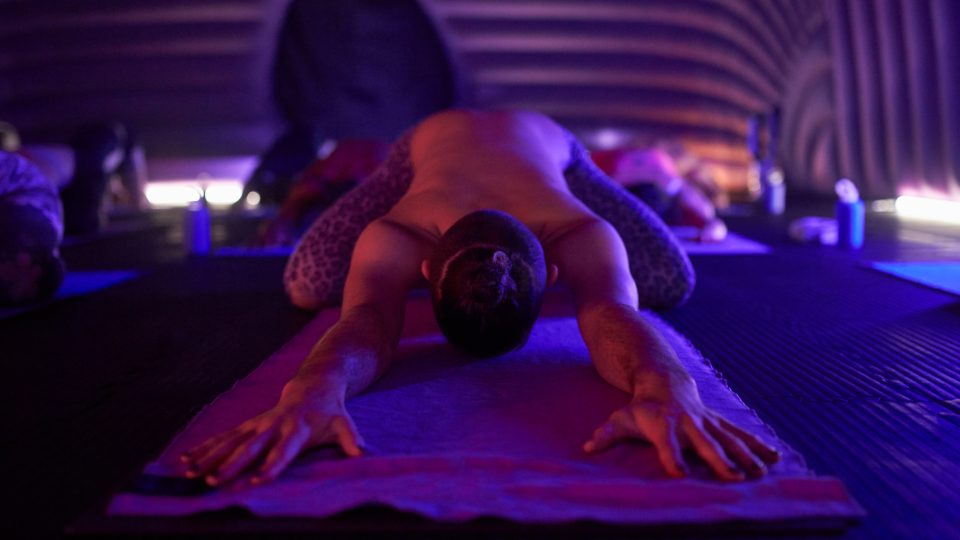 Whilst we wait for our new studio to be completed, you can find us in our pop-up home in Sommerville House, pop up to the first floor and one of our wonderful instructors will be there to meet you. Please note that due to the nature of our temporary location we will be running a reduced timetable, please reach out to us if you have any questions at all.
We're Europe's largest yoga business. Since 2013, over 100,000 people have immersed themselves in a Hotpod class at one of our 50+ locations around the world. We first landed in Jersey in 2019.
step into our immersive pod
hot yoga in 37 degree heat
move to relaxing beats
filled with calming scents
suitable for all levels
find

us

Somerville House, Phillips Street, St Helier, Jersey, JE2 4SU, GB
Joe
Joe is a Hot Power Yoga teacher, a yoga therapist and a body worker. His classes are fiery and challenging, with plenty of technical instruction and subtle cueing to help you grow in your practice by building strength, flexibility and resilience. In Joe's classes, you'll work hard, have fun and not take things too seriously – expect the occasional bad joke and plenty of hands-on adjustments. Joe also has a passion for providing yoga in a therapeutic way, to alleviate symptoms of stress and anxiety, and to help people experience more fun and joy in their lives. He travels a lot, and teaches on yoga retreats in Bali, Ibiza and Spain.
Megan
Megan is co-owner and lead teacher at Hotpod Yoga Jersey. Megan qualified as a yoga teacher in 2015 in both Hatha Yoga and Vinyasa Flow Yoga and got straight into teaching when she returned to Jersey, taking short breaks to teach in India and in Mexico at resorts and on retreats before finding Hotpod Yoga and training with them too! Megan's classes are flowful, lighthearted and encourage you to move in a way that feels good, for you, each day – everyday is different!
Rebecca
As a keen runner herself, Rebecca's teaching focus is yoga for athletes and a sporty body, and also teaches SUP Yoga. Rebeccas classes are light hearted in nature with a fun approach to flow
Sharnelle
Trained in Hot Power Yoga, Reformer Pilates and Movement Meditation, Sharnelle brings fire and a challenge to her classes and a sense of fluidity and softness to her teaching. In Sharnelle's classes you are encouraged to move in a way that is strong for your body but kind for your mind. She loves to travel, teaching yoga retreats around the world such as Spain, Bali & Ibiza. Sharnelle is also a massage therapist, and offers a great hands-on assist and massage in relaxation. Sharnelle has been teaching at Hotpod Yoga Nottingham, and now we are lucky enough to have her here in our Jersey pod.
the founders
Megan Whittaker and Adrian Carr
Both Megan and Adrian are Jersey-beans who have both spent a fair bit of time traveling and living in far corners of the world, but have now settled on island to take the hot yoga game to new heights. A combination of the island's tight-knit community, the beautiful scenery, and the accessibility to live an active and healthy lifestyle is what keeps both Megan and Adrian based here.