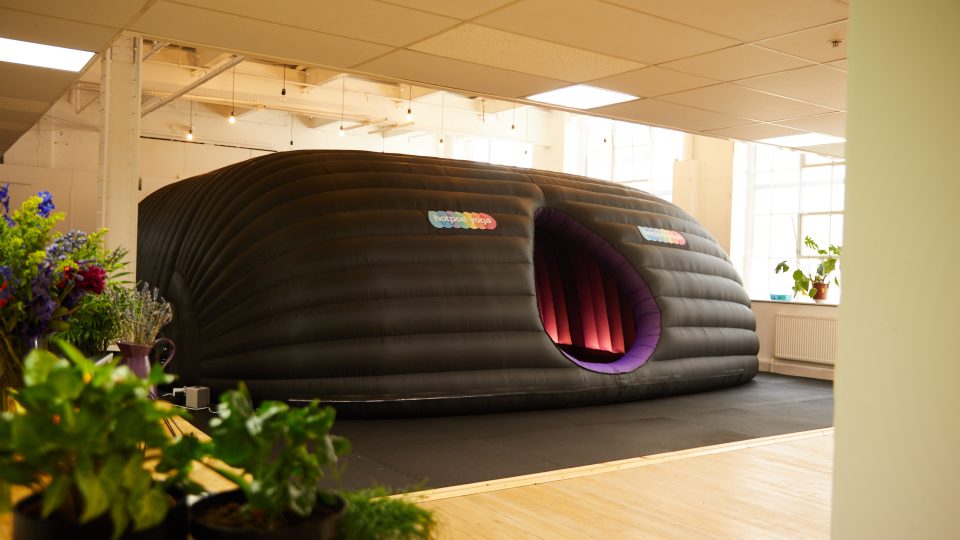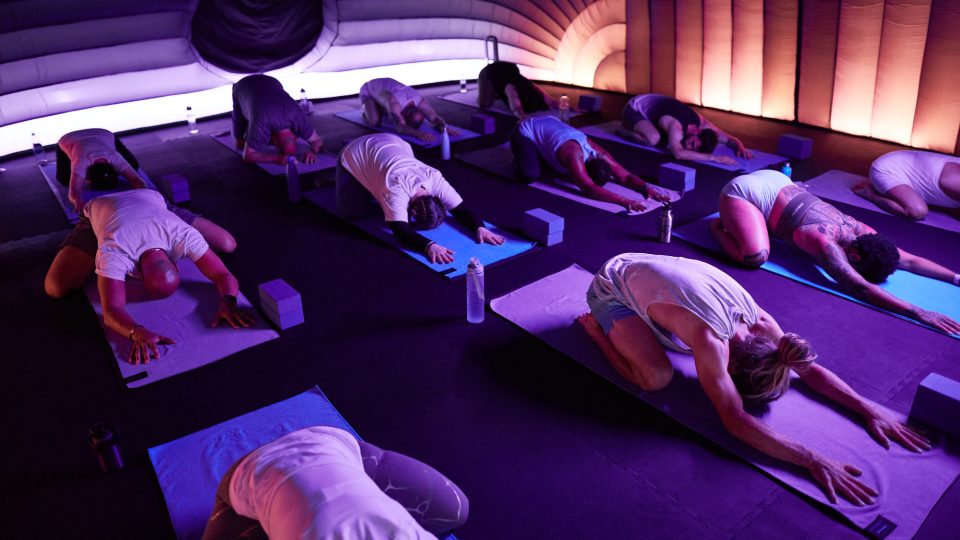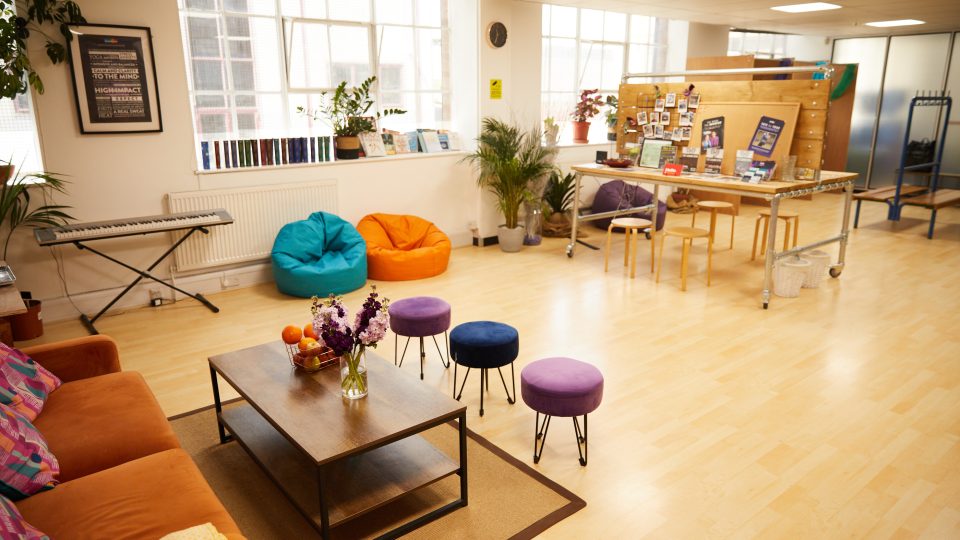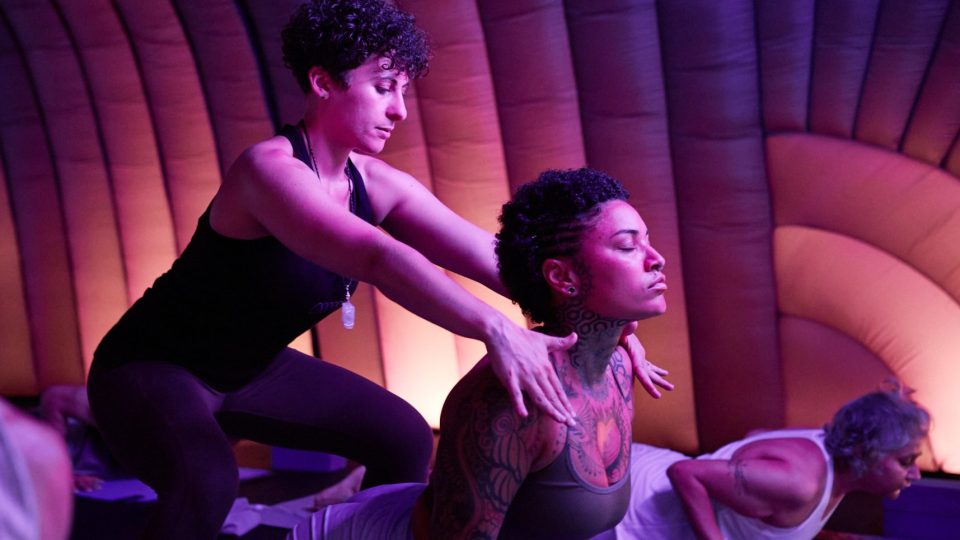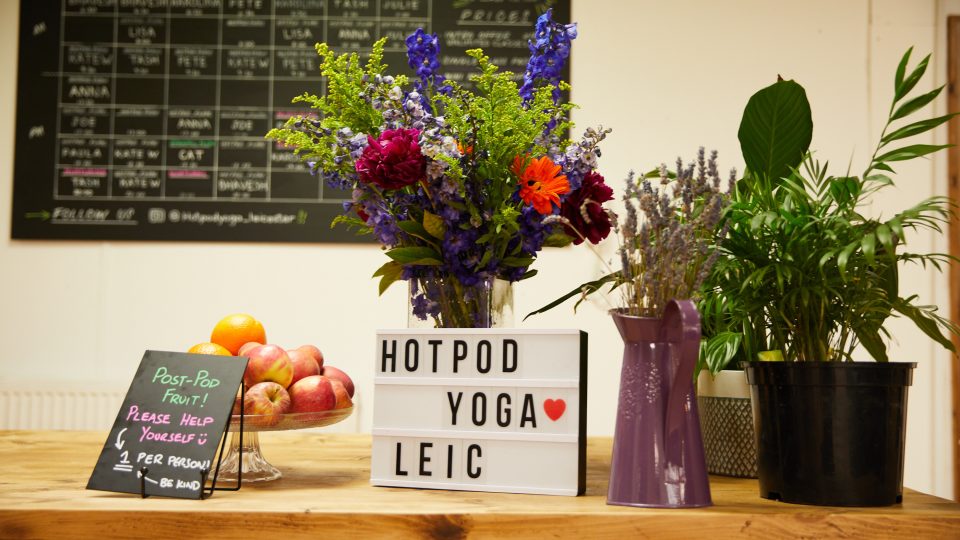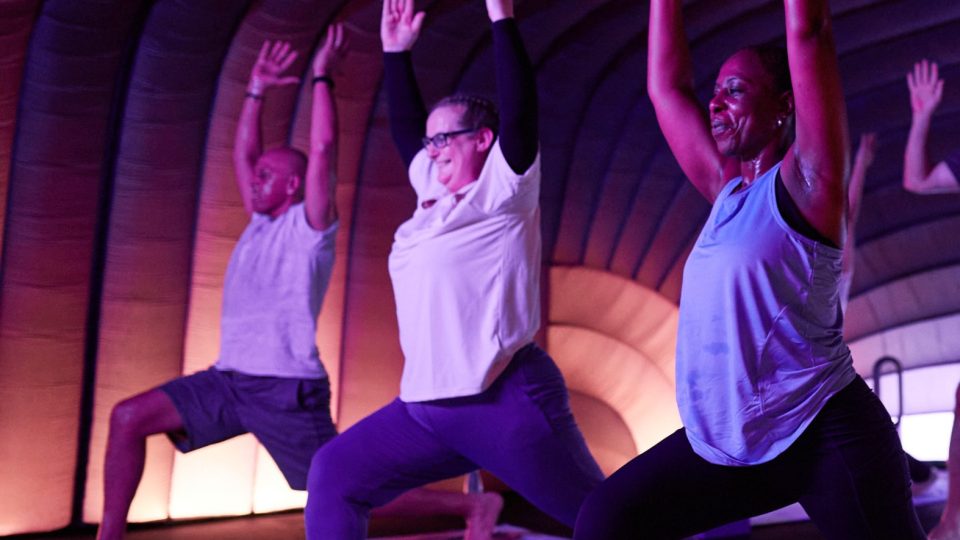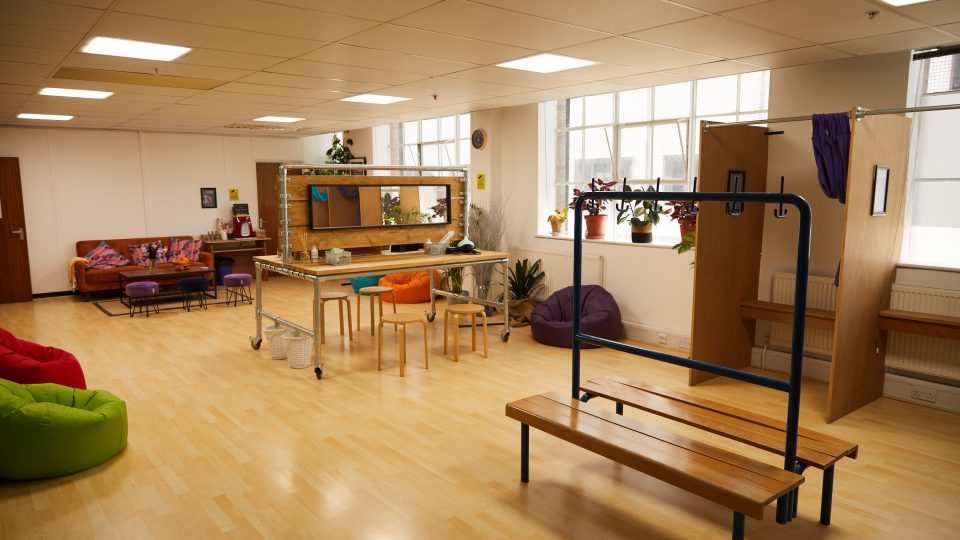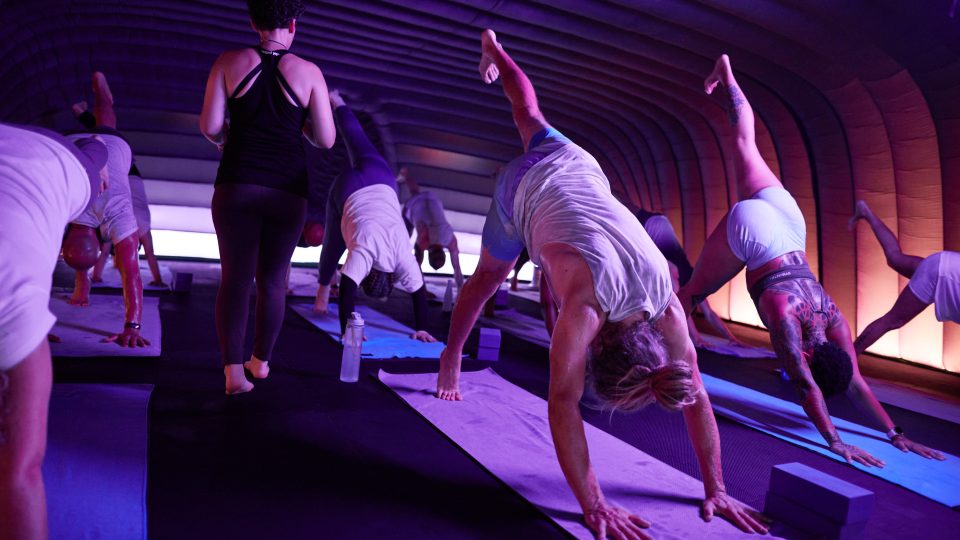 We're Europe's largest yoga business. Since 2013, over 100,000 people have immersed themselves in a Hotpod class at one of our 50+ locations around the world. You'll stretch further, breathe deeper, sweat harder and melt fully into the Hotpod experience – a balanced flow of active and passive postures, working the body and calming the mind in equal measure. For class times and more, take a look at the schedule above, then book your spot.
google
reviews
Read what a few of our happy customers have to say! We'd love it if you could support our studio by leaving a review of your own. Simply click below to share your thoughts with us.
Showers

Mats

Changing

Parking
step into our immersive pod
hot yoga in 37 degree heat
move to relaxing beats
filled with calming scents
suitable for all levels
find

us

Ground Floor, Anup House, 31 St John Street, Leicester, Leicestershire, LE1 3WL, GB
Charlie Waite
Charlie discovered his passion for Yoga about three years ago during his tenure at a hospital, where he observed the profound connection between an individual's mobility, activity level, and overall health across diverse age groups. Recognizing the adverse effects of a sedentary lifestyle on both physical and mental well-being, he became determined to inspire and assist people in embracing movement for optimal health. Through extensive research encompassing scientific studies and articles, Charlie became convinced of Hot Yoga's unparalleled effectiveness.
Immersing himself in regular practice at Hotpod, Charlie personally experienced the remarkable psychological benefits that transcended into various facets of life, providing a level of healing he hadn't anticipated. Each session left him feeling rejuvenated and revitalized, benefiting both his body and mind.
In October 2023, Charlie completed his Yoga Teacher Training at CalmYoga in Derby. He continued to refine his expertise under the guidance of expert mentors at Hotpod Leicester, honing his skills to better guide and support others on their yoga journey. Known for his calming and supportive teaching style, Charlie's strong presence encourages students to intuitively listen to their bodies, fostering a mindful and transformative experience in every class.
Dan McMahon
Daniel's first yoga practice actually started with meditation. In Daniel's later years of being a teenager, certain changes and obstacles drew him towards this practice of meditation. Helping him calm the mind as well as aiding him to find solutions to his problems. He also began to change his diet, introduce different forms of exercise after years of playing football, and begin his journey of self-healing.
A couple of years later, despite the many positive lifestyle changes Dan had made alongside a physical labour job, Dan began to experience body tightness and resurfacing injuries of the past. This triggered the beginning of Dan's inquiry in to the physical practice of yoga.
With so many yoga poses that offer strengthening & lengthening, Dan found himself becoming less tight whilst increasing body awareness.
After experiencing body tightness, Dan began to fall in love with the heat of the pod. He has experienced reduction in body pain and become more flexible.
Dan qualified in 2022 as a 200hr RYT and has since developed a style of teaching that is focused on the anatomy of the body and alignment.
Dan enjoys teaching all paces of yoga from dynamic to slow and grounding. Be sure to learn some alignment tips with Dan!
Krupa Shikotra
For Krupa , yoga has been always been a part of her- growing up in a culture where spirituality and yoga is a way of life. It wasn't until she was in her 20s that she found and understood the meaning of yoga and applied the teachings to her everyday life, bringing peace and impacting her decisions and choices.
Trained and practising in vinyasa, yin yoga, mandala vinyasa, hatha and yoga philosophy. Krupa is also a NLP Practitioner and has been involved in retreats and workshops around the world. She's passionate about being able to help people connect to themselves, their breath and their bodies.
Having spent a year in Bali, she's been able to deepen her practice further and for her , movement truly is medicine. Her classes are all about connecting to your body and building a relationship with yourself through flow, movement, and breath.
Bhavesh Ramji
Unlike most yoga teachers, Bhavesh's first experience of yoga was not through the physical practice. As a child, Bahvesh was introduced to the practice of meditation by his parents. This practice helped him to keep a calm and focused mind but Bhavesh is a very active person who loves to be outdoors in nature. Bhavesh soon noticed that being so physically active without first preparing the physcial body, riddled him with stiffness. By his late 20's he claims to have "felt like an old man", with back, hip, and shoulder problems. It was back in 2013 when Bhavesh experienced his first physical yoga class, whilst on a meditation retreat. Immediately, he knew that this is the physcial practice that his body needed. The following years saw him practicing yoga regularly to free his body of it's ailments. In 2016 Bhavesh completed his 200hr teacher training in Rishikesh, India (also known as the world's capital of yoga). In 2019 Bhavesh further went on to complete his 300hr teacher training, making Bhavesh a 500hr qualified yoga teacher! Bhavesh is super passionate to share both the physical and mental benefits of yoga. He believes that the body is programmed to work with a peaceful mind. Expect to flow beautifully with Bhavesh and experience an authentic style of teaching straight from India, delivered in our blissful escape that we call, the pod!
Anna Poberezny
From a young age Anna has always enjoyed being active; be that representing her county at high school for 100m hurdles, performing ballets or running the Berlin marathon. Movement has played a large part of her life. In 2014 Anna fell ill and left her job to focus on becoming well again. During this time she found yoga, noticing how it helped create balance through uniting mind and body. Finding this connection played a large part in her recovery. Realising how much she was growing mentally, physically and emotionally, it was in 2019 that Anna decided to pursue the path of teacher training. Whilst she trained in hatha yoga it is the quicker paced vinyasa style that she likes to bring to the hotpod. Anna wishes to provide an inclusive safe environment for all students, encourages the notion of intuitive movement and loves working with pranayama (breath work) – allowing the energy to flow and do its magic.
Joe Queirós
Joe was first introduced to yoga by his training partner & friend (now wife), Natasha. Natasha introduced Joe to Hotpod Yoga with the promise that it would help him with his kickboxing training. Whilst Joe was not immediately hooked, he continued to practice when he could. A year later, a recurring shoulder injury led to Joe making a return to the mat with one strong intention: to heal his body. It was during this time that Joe simply fell in love with yoga!
In 2020, like most athletes, Joe was unable to participate in his sporting career (kickboxing), and so he dived deep into his yoga practice, practicing twice a day. Joe started to feel the best he had felt in a long time and wanted to understand why. This led Joe reading about yoga philosophy, breathwork and meditation and enrolling on a 200hr Vinyasa YTT.
Joe's transformation is the foundation of his teaching, as he wishes to share yoga with as many people as possible in order to help them realise their full potential.
Joe's classes are filled with energy, personality and strength. Get to know yourself, just like him!
Pete Lynch
Arriving in the present moment is something Pete's been unwittingly chasing his whole life. Whether that be through extreme sports, competing in martial arts, cold water therapy or yoga. Pete desired that sense of freedom that comes from truely being in the moment, free from the constraints of what might have been or what could be. In other words, a truely liberating experience, a reset from our busy ever more technologically infused lives.
He first found yoga in around 2015 in a bid to rehabilitate his body from injuries sustained from martial arts. Originally intended to compliment his passion for martial arts, over the years it slowly drew him in as he came to realise that the benefits that stem from yoga, go far beyond the physical.
After initially practicing Ashtanga, he tried many different styles to see what they had to offer him, before settling into into the warm embrace of Hotpod Yoga, which eventually inspired him to further his knowledge.
Needless to say he now considers it his passion in life and would love nothing more than to share that with others.
Pete completed his 200hr Teaching training in August 2019, which he considers as the start of his journey which he hopes will last a lifetime.
Paula Tenwick
A North London girl living in the Midlands since 2001, Paula worked in sales and marketing until at the age of 40, where she found herself 'burnt out' and in hospital. It was time for a change and became qualified to work as a Sports Trainer at The RNIB College Loughborough. Paula had always enjoyed yoga then in early 2017 she had what can only be described as a calling to teach it! Initially trained in Sun Power Yoga she continued her development in Yin and Pregnancy Yoga, nothing could quite prepare her for how the trainings changed her life. Having experienced injury, illness and long-term issues with her weight, Paula knows first-hand the physical and psychological affects this can have on an individual and believes yoga is for everyone. Paula loves sharing her passion for yoga with others in her down to earth and humerous approach and also teaches young people in sport.
Karolina Kozera
Karolina's passion is to help people discover yoga as a holistic and integral science of life to support physical, mental and spiritual health. She has been practising traditional yoga for a number of years and in 2016 completed a Diploma in Yoga Education in India at the renowned Yoga Vidya Gurukul School, a year later studied Mystical Vinyasa in London. She specialises in Hatha and Vinyasa yoga, breathwork, pre & postnatal care, yoga for women's wellness and sound therapy. Her classes intuitively integrate different styles of yoga combining creative sequencing, meditation and pranayamas (breath control). Yoga for her is not just a physical movements, it's a philosophy of life!
Natasha Mina Queirós
After 20 years of kickboxing, Natasha turned to yoga as a way to enhance her performance and to aid recovery from injuries. Completely unaware of the vast health benefits that yoga would have on her life, she was quickly amazed by the way her life was improving in so many different areas and both in body and mind. Yoga soon became her version of "me time" to compliment her existing busy schedule of Kickboxing, coaching and her ambassador work of empowering women through sport. 
Determined to deepen her knowledge and to spread the benefits of yoga, Natasha travelled to India in 2018 to immerse herself in the world of Ashtanga Yoga and gained her teaching training in Vinyasa & Ashtanga yoga.
Natasha offers a super safe space for anyone to practice yoga, she encourages you and leaves you feeling like you can conquer your day.
Kate Williams
Sheer curiosity lured Kate to her first yoga class in 2005 and overtime started to notice subtle changes in her body and self – injuries and imbalances gradually levelling themselves out. With background in ballet, contemporary dance, a classical pianist as well as other instruments, music & movement have always been inseparable to Kate which is why she feel in love with the freedom in vinyasa. Her teaching is centred around self observation and healing with emphasis on the power of the breath. Creating a space where people can feel free to explore the connection between mind, body, breath and spirit, without any pressure or judgement.
Julie Dowman
Julie has practiced yoga for many years as a way of bringing balance and harmony to her everyday life. Her belief is that inner focus is key to being able to manage a busy schedule. Julie's hope is to share her enthusiasm and knowledge of how the wonderful benefits of yoga are accessible to all age groups and how with regular practice we can all build strength both mentally and physically. Above all it allows us to reach out and connect to that inner warmth and glowing smile.
the founder
Natasha Mina
Tash grew up in Leicester with the ambition of being a Lawyer/Kickboxer. Having practiced Law for 2 years and kickboxing for 20 years, she found herself searching for balance in both body and mind. She left the legal world in 2015 and became a sporting advocate for women in the city. After looking into yoga some years ago, she found Hotpod Yoga Leicester. After just one class she was immediately hooked. Not only did she find what she was looking for, but also that sense of belonging and community that Hotpod Yoga Leicester is known to provide. 1 year later she found herself becoming a teacher with a burning desire to share this experience with others. 2 years later she is now the proud owner of the studio that changed her life.