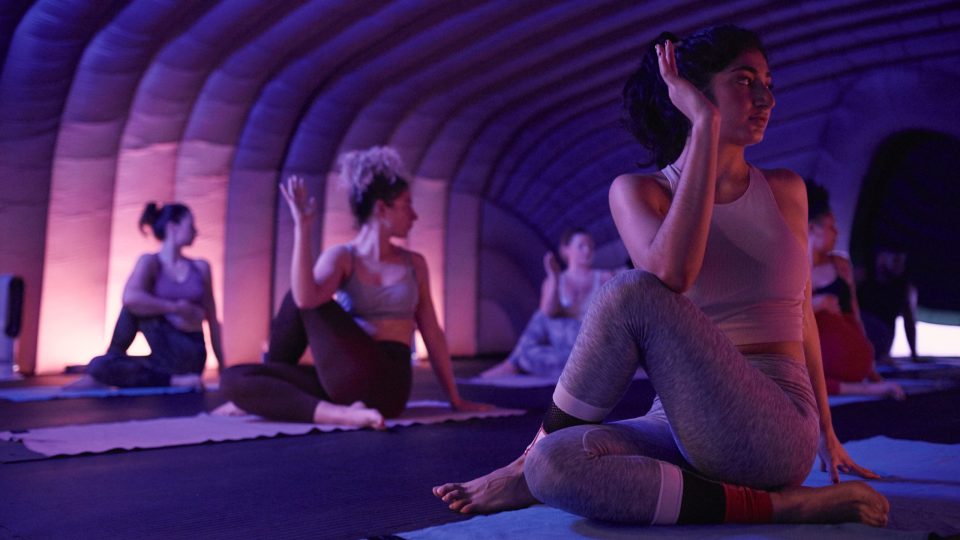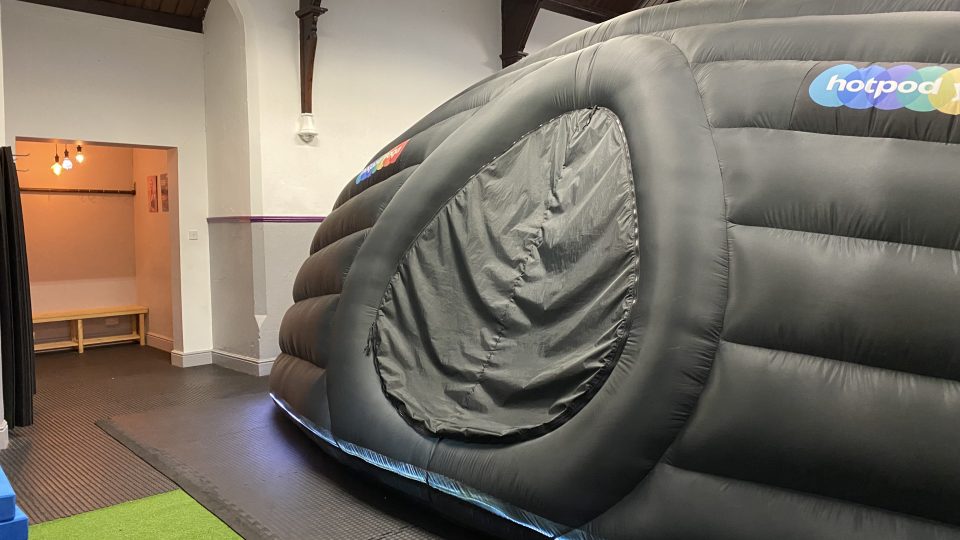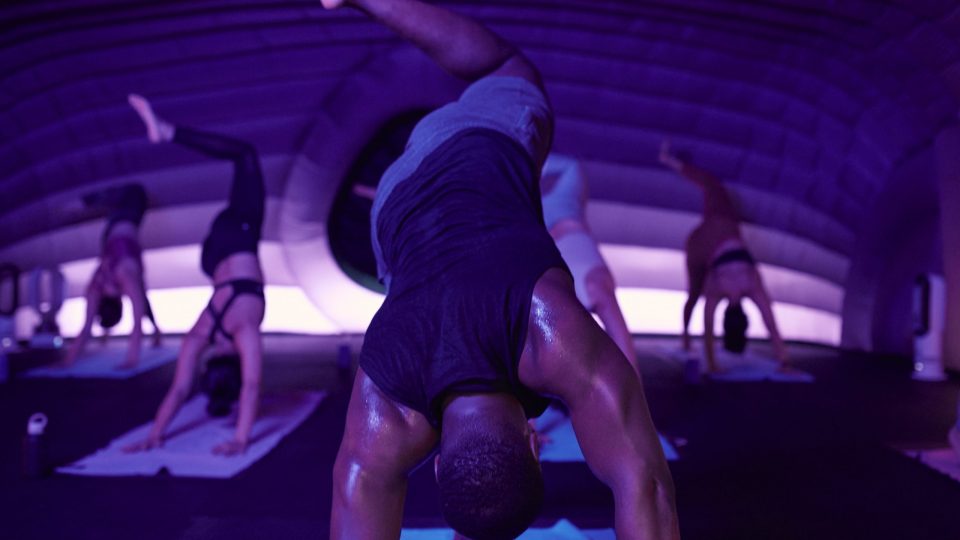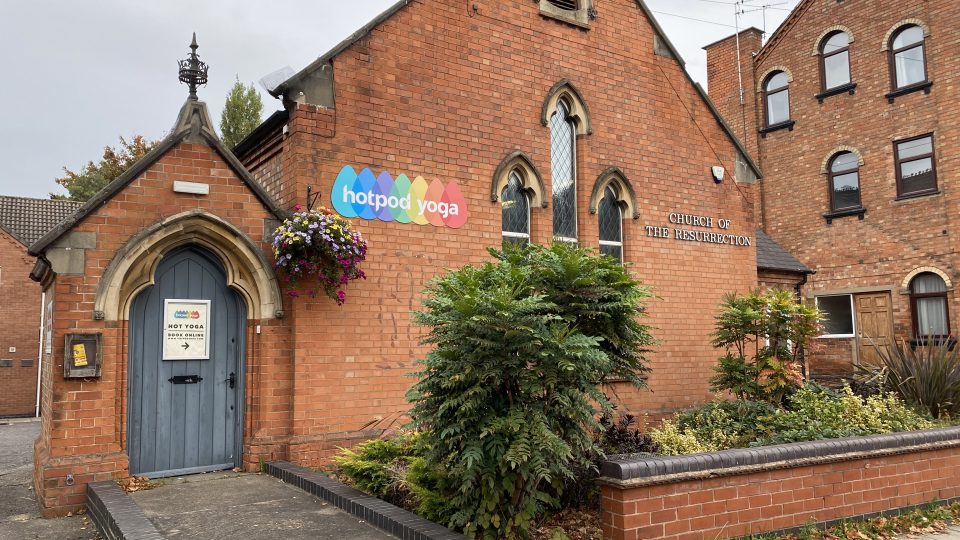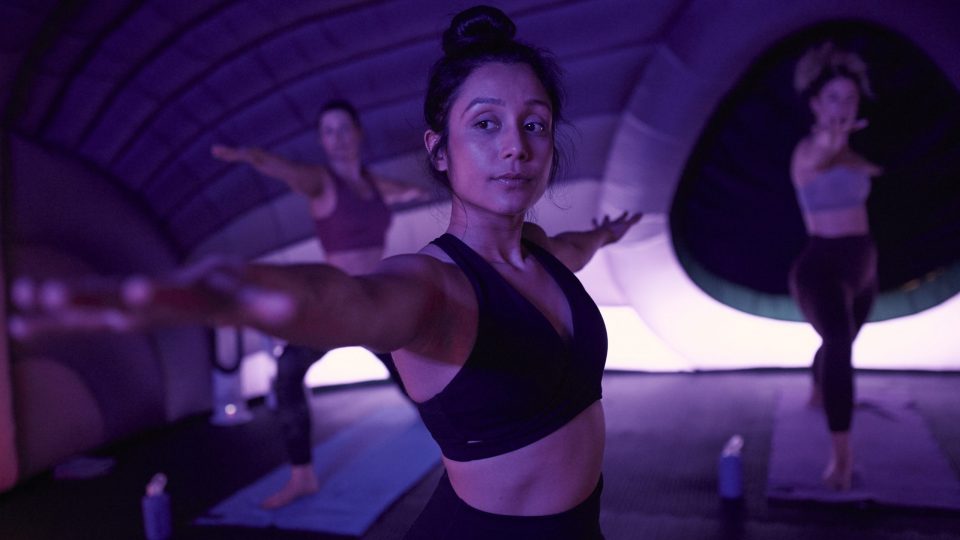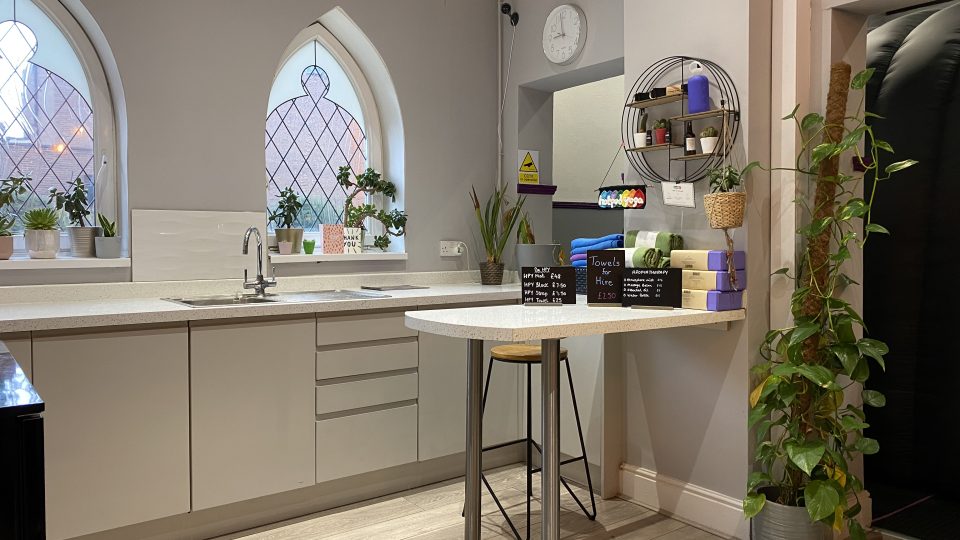 We can't wait to welcome you to our beautiful studio, set inside a converted church building, with high ceilings and stunning feature windows. Our studio is a short walk from the town centre, where you can expect a warm welcome (literally!) into our cosy reception before you immerse yourself in the pod.
We're Europe's largest yoga business. Since 2013, over 100,000 people have immersed themselves in a Hotpod class at one of our 50+ locations around the world. You'll stretch further, breathe deeper, sweat harder and melt fully into the Hotpod experience – a balanced flow of active and passive postures, working the body and calming the mind in equal measure. For class times and more, take a look at the schedule above, then book your spot.
google
reviews
Read what a few of our happy customers have to say! We'd love it if you could support our studio by leaving a review of your own. Simply click below to share your thoughts with us.
step into our immersive pod
hot yoga in 37 degree heat
move to relaxing beats
filled with calming scents
suitable for all levels
find

us

17 Forest Road, Loughborough, Leicestershire, LE11 3NW, GB
Amanda Mason
Amanda is a Sports Therapist and runs a private sports injury clinic as well that she also runs a Sports Therapy degree here in Loughborough which she set up two years ago. She completed my RYT200 hour training with the Yoga and Aryuveda Centre then went onto do her Hot Yoga CDP in London. Amanda grew up on the beautiful sunny south coast of England and is passionate about Vinyasa flow and hot yoga!
Alice May
Alice started practising yoga in 2011, initially for the physical benefits, but soon felt how yoga was beginning to transform other aspects of her life; bringing grounding, vitality and a sense of ease.
Since completing her teacher training in Ashtanga Vinyasa with Yoga London in 2017 she has trained in Yin with Meditation as well as becoming an accredited Barre and Reformer Pilates teacher.
Alice teaches with an emphasis brought to the breath, allowing it to guide you through the whole sequence. Her classes embrace anatomical individuality and she encourages students to move intuitively, cultivating care and awareness so they can develop an expressive, fluid and fun practice.
Alice is a firm believer that Yoga is a simple way to generate more physical and mental space that can allow clarity, openness and a deeper connection to ourselves and the world around us.
Liv Dieterich
Liv started practicing yoga 5 years ago to help with her mental health, and when she found and fell in love with Hotpod Yoga there was no turning back! She found it to be a nurturing and empowering environment where she felt capable of anything. Liv knew she wanted to help others achieve this feeling and completed her 200 hour yoga teacher training. Liv loves a fast paced vinyasa flow but also a warm hug of a Nurturing flow class.
Kat Stephenson
Kat began her relationship with yoga after being convinced to try a hot class back in 2018. After that she never looked back! She found yoga to be a safe, healing space where she could reconnect with her body after recovering from an Eating Disorder. Kat moved to Nottingham and soon became a Hotpod regular. She's passionate about helping people suffering with mental health issues through yoga. This led her on to pursue her 200 hours yoga teacher training; graduating from Calm studios in May 2021. She swiftly left her job in hospitality to pursue a career as a full time yogi! She loves to flow and get lost in mindful movements. Kat is passionate about making yoga accessible for everyone and every body.
Lucy Moore
Lucy completely and utterly fell in love with yoga when she lived in Manchester. She was surrounded by all types and styles and she went completely in. Her heart has always been in hot yoga. Just something about the release you get from sweating it out. She qualified to teach only to deepen her understanding however fell further for the science behind the methods.
Laura Tindle
Laura grew up in Loughborough and fell in love with yoga and meditation in 2016. With a background in Dance she craved something that would allow her to regain flexibility whilst building strength and Vinyasa yoga was it! In 2018 she travelled to Rishikesh, India to complete her teacher training in Ashtanga and Hatha Yoga and was lucky enough to teach in Sri Lanka. Her training combined with a degree in Human Biology and personal practice allowed her to gain a deeper understanding of the physical benefits yoga brings to the body and the emotional benefits it brings to the mind. Laura loves early morning classes which gently wake up and energise the body and mind, setting you up for the day.
Isabel Gondar
Isabel is from Portugal, she trained as a yoga teacher in February 2019 with Dylan Ayloo, in Sri Lanka. Her training was based in vinyasa power yoga with elements of Forrest yoga. She enjoys teaching vinyasa yoga classes mainly to beginners or people who wants to improve their yoga practice. Personally, she likes to practice intense power yoga although, there are times she really enjoys a less intense flow or restorative yoga.
Lucy Walton
I started hot yoga when I was working for a large food supplier. I was time poor and wanted to get a sweat on without having to think. Hot yoga gave me more than I could have imagined. I knew I wanted everyone to try this out and that why I opened the studio in Nov 2019.
My classes are fast paced and punchy, you'll know you've done a class but leave on a high rather than exhausted!
the founder
Lucy Walton
Lucy grew up in Northamptonshire before relocating to the East Midlands with her boyfriend Ally. Lucy got hooked on hot yoga a number of years ago and knew then she needed to share this with as many people as possible so trained to become a Yoga teacher and the rest is history as they say!