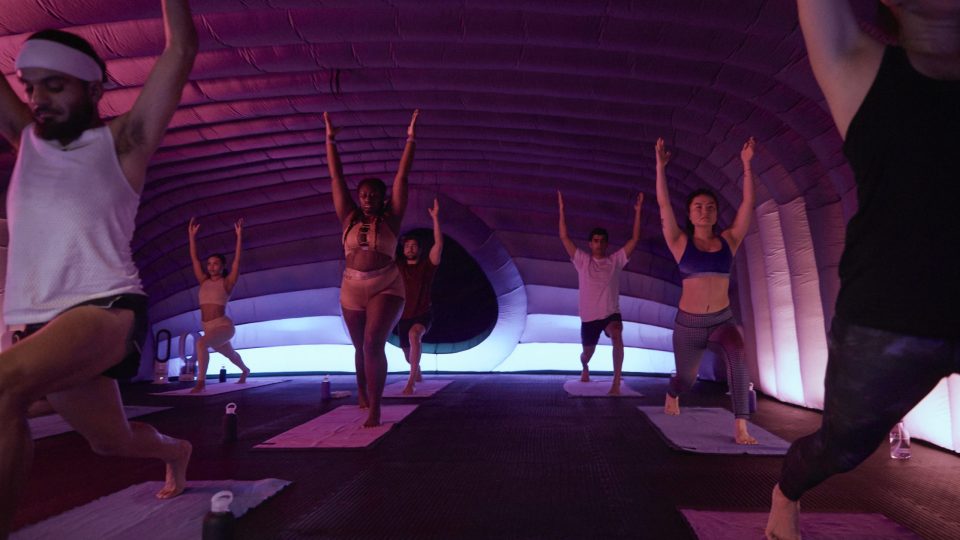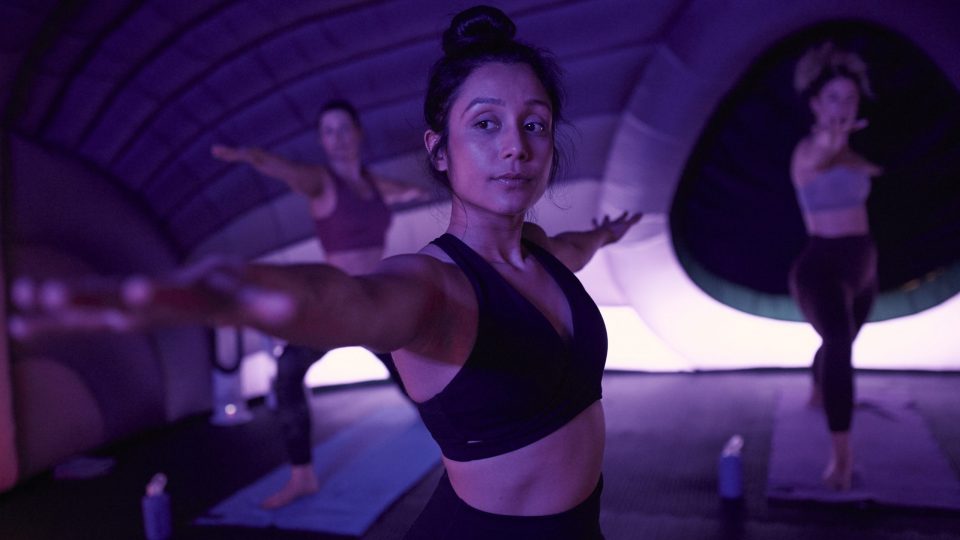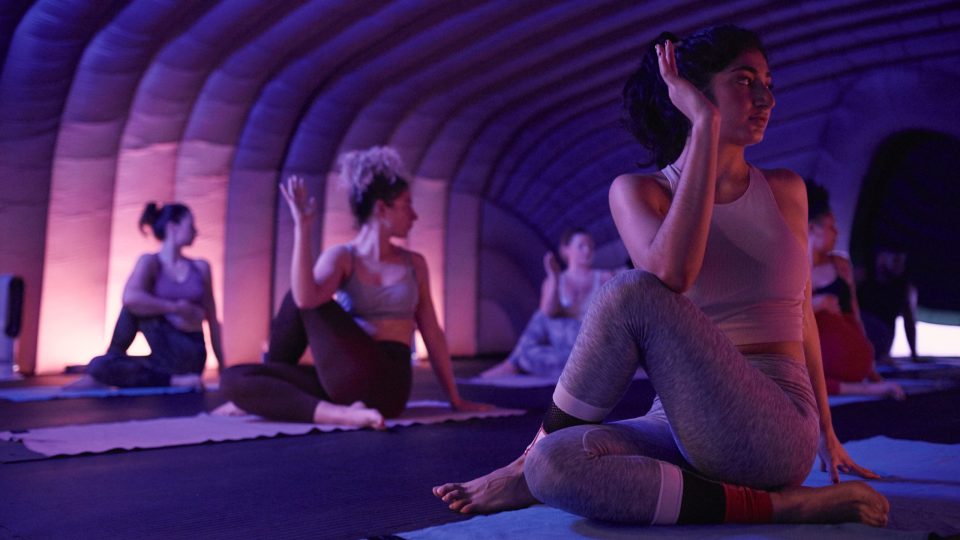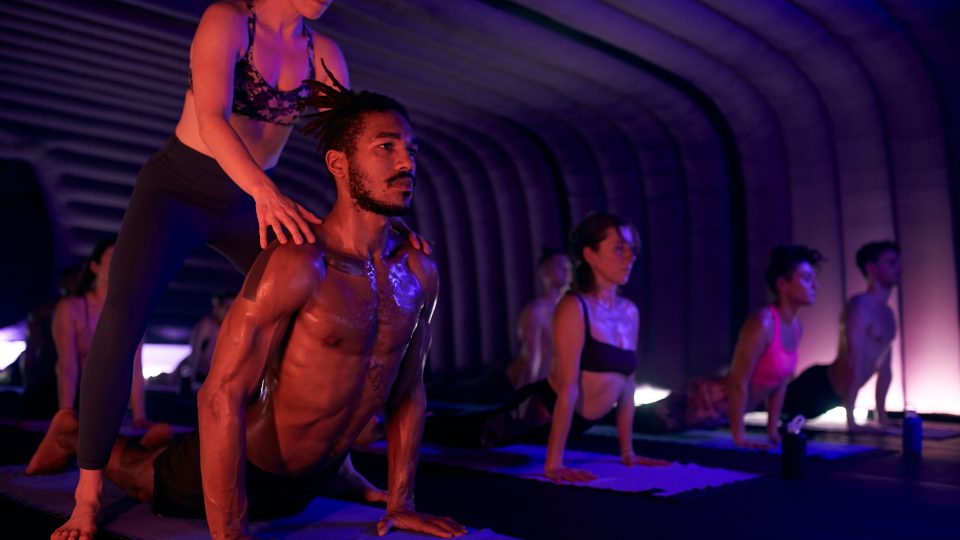 We're Europe's largest yoga business. Since 2013, over 100,000 people have immersed themselves in a Hotpod class at one of our 50+ locations around the world. You'll stretch further, breathe deeper, sweat harder and melt fully into the Hotpod experience – a balanced flow of active and passive postures, working the body and calming the mind in equal measure. For class times and more, take a look at the schedule above, then book your spot.
step into our immersive pod
hot yoga in 37 degree heat
move to relaxing beats
filled with calming scents
suitable for all levels
find

us

Unit 6, John Davies Workshops, Main Street, Huthwaite, Mansfield, NG17 2LQ, GB
Chloe Orwin
I have a huge passion for yoga and I really believe everyone should get to experience the powerful tools that yoga has to offer and I can't wait to share these with you in my class. The focus will be moving the full body to ignite out energy within us and challenge ourselves with patience, linking in with our breath deeply and allowing the connection between the mind and body to flow together has such a rewarding practice where your body feels energised and the mind has been cleansed, welcoming a new person after leaving the class.
Louise Walker
After many years in the corporate world, Lou found her calling and retrained to be a yoga teacher. She did her 200hr yoga teacher training with Hotpod Yoga in London in 2018. Since then she's been teaching at various Hotpod studios in the Midlands, and absolutely loves teaching in the pod and helping people nurture their bodies and minds.
When she's not working, most of her time is taken up with looking after her extremely bouncy miniature poodle. She also loves horses, sewing, making, baking (well ok eating the cake!) and reading vintage murder mysteries.
Georgina Barker
I first found Hotpod Yoga just before lockdown, using it for my own physically recovery. It was during and after the pandemic that I quite simply became hooked. The purple pod and the warmth was my safe space. I felt happy and at ease in the pod. Being from a fitness background, it was so wonderful to rest and recover whilst pushing my body in different ways. I knew i had to become a teacher and explore this passion even more. Fast forward 3 years and here we are, I've completed my 200hours, I've gained lots of life and business experience and faced lots of challenges, but the pod has been there for me throughout… I'm so excited to see where this journey goes on the other side of the mat.
Karen Hallows
I was travelling in Australia back in 1999 when I came across my first yoga teacher. He introduced me to the wonderful world of yoga, but I wasn't ready to explore it fully.
After many years of home practice without understanding what I was doing, I stumbled on a new yoga studio. This is where I found Ashtanga yoga and my mind finally stood still on the mat. Through this style of practice I realised the importance of yoga for many reasons- in addition to the
physical movement, I found that tuning into my body's needs and developing its strength on the mat led to being able to do the same off the mat, both physically and mentally.
On qualifying as a yoga teacher at the beginning of 2020, my teaching path was far from my expectations due to the
pandemic. However, this helped me to expand into other teaching styles such as Vinyasa flow.
I find the heat of the pod exceptionally immersive. You could say that I'm hooked…
I look forward to sharing this exciting stage of my teaching journey with you all. My focus is always to encourage you to explore what you and your body need while on the mat. I am simply honoured to be there to guide you on your own journey- and of course, we can have some fun on the way!
Corinne Simpson
I have enjoyed some form of yoga on and off for most of my adult life, but this has become more consistent in recent years. Yoga leaves me feeling good in so many ways. I love how it leaves me feeling me strong and flexible physically, while calming the mind and helping keep me emotionally balanced. I also absolutely love the pod! I've been a Hotpod customer for several years and I love the heat, the teachers, the music, the ambiance, the people… I am so happy to be part of the team and can't wait to see you in the pod!
Liz Brown
With a background in Health and well-being, having worked for over 20 years as a Therapist. I am passionate about helping and promoting emotional and physical health. When I tried my first Ashtanga Yoga class I was completely hooked, I loved the way it made me feel physically but also
emotionally. Then after trying out many other styles as well, I decided to become a teacher. Wanting to share this wonderful feeling with my clients and also start sharing my love of yoga toothers.
Over the last few years I have been teaching in many places and recently held a Yoga Retreat in Spain. Realising then how wonderful the heat can make your yoga experience. I am so excited to be joining the Hotpod family as I feel the heat and pod create the most amazing
experience to loose oneself in. My classes are inclusive with no expectation other than to enjoy your yoga journey and gain from it whatever it is that you personally need. I hope everyone who comes to my classes will leave the class feeling uplifted and light, with a connection between mind and
body, enjoying yoga as I do.
Vicki Goncalves
I started my yoga journey around 15 years ago falling in love with the way it made me feel. As my practise deepened so did the benefits to my mind and body. After training with the Sun Power Yoga school my passion is helping others along this incredible journey towards physical and mental strength. I enjoy the way the hot pod method adds an extra dimension to my practise and leaves me feeling deeply relaxed and am keen to share this with others!
Gemma Skilton
I have been working as a Primary School teacher and nursery teacher for the past 10+ years but have always had my yoga practice to keep me going during the most stressful times. The feeling of arriving into the yoga class after a busy day (or even before the day gets started) to the warm welcome and smile from the teacher and fellow yogis all ready to move our bodies, to the feeling of leaving the class feeling nourished and refreshed is indescribable. That is the feeling that I want to bring to you.
Eszter Mate
Eszter has been a yoga student since 2013 and her love for yoga and thirst for more knowledge took her to India to complete a 200 hour teacher training in 2016. In 2017 she qualified as a pregnancy and postnatal yoga teacher. Nowadays she's proud mum of a happy and very active little boy. She enjoys teaching both gentle and dynamic classes combining the elements of Ashtanga, Vinyasa and Hatha styles.
Steph Smallwood
With a background in dance and fitness and a keen interest in mindfulness Steph fell in love with yoga as it fuses the two together perfectly – After deciding to leave her job in estate agency to undertake her teacher training in 2017 Steph has never looked back, returning to the pod after having her little girl Steph is passionate in helping others to achieve a sense of wellbeing and balance.
Mikala Tozer
Mikala found Yoga around 6 years ago, first following Youtube videos to gain flexibility for Pole as she is also a qualified Pole Fitness instructor. After noticing the progression in her body, she started to notice the differences Yoga was having on her mind. Finding some stillness after a Yoga class was new for Mikala, and the love for Yoga and meditation grew from there.
the founder
Leah McLaren
Leah first discovered Hotpod Yoga while living in London and working as a picture editor on national newspapers. She visited the Nottingham pod when home for a weekend in Derby. She quickly realised that there was a need to bring hot yoga to her home and start bringing a healthier and happier lifestyle to herself and those around her. Leah also took over the Mansfield pod in 2018.