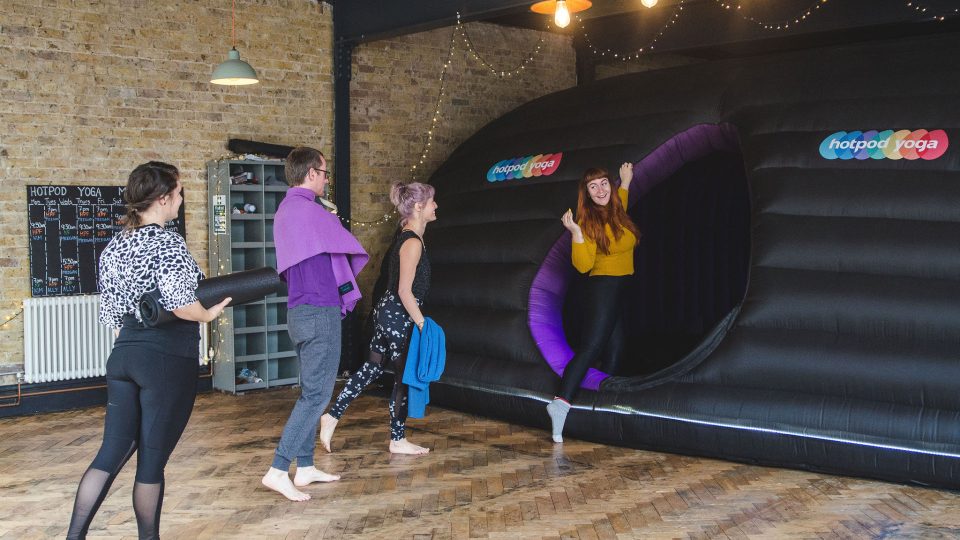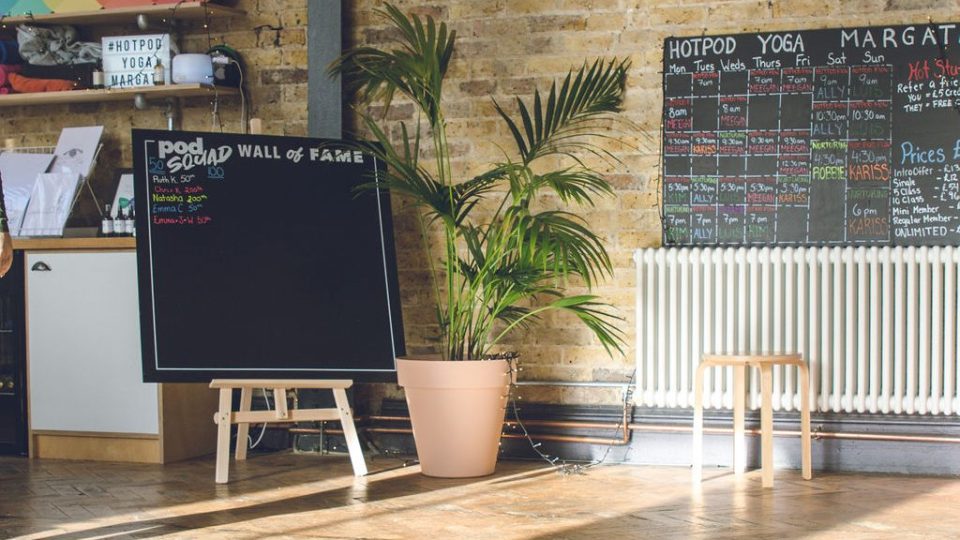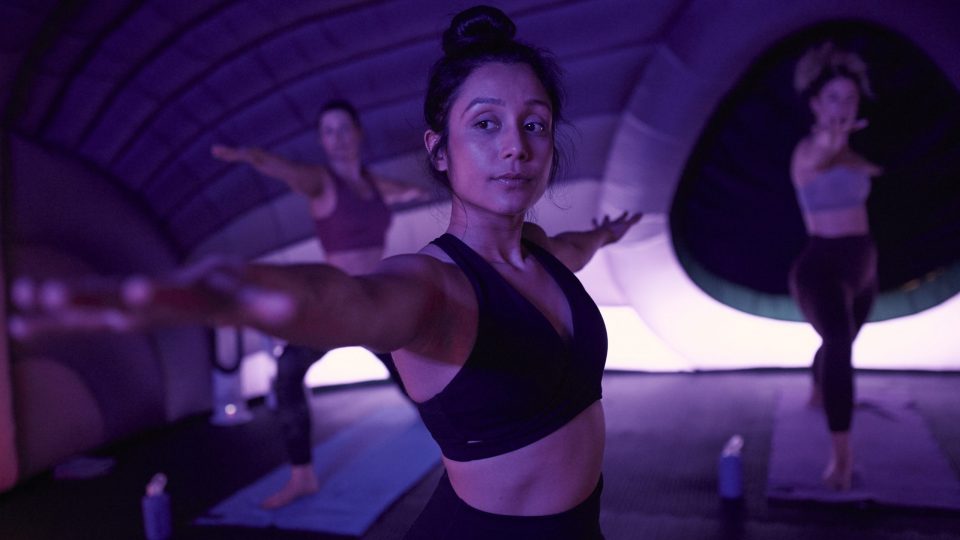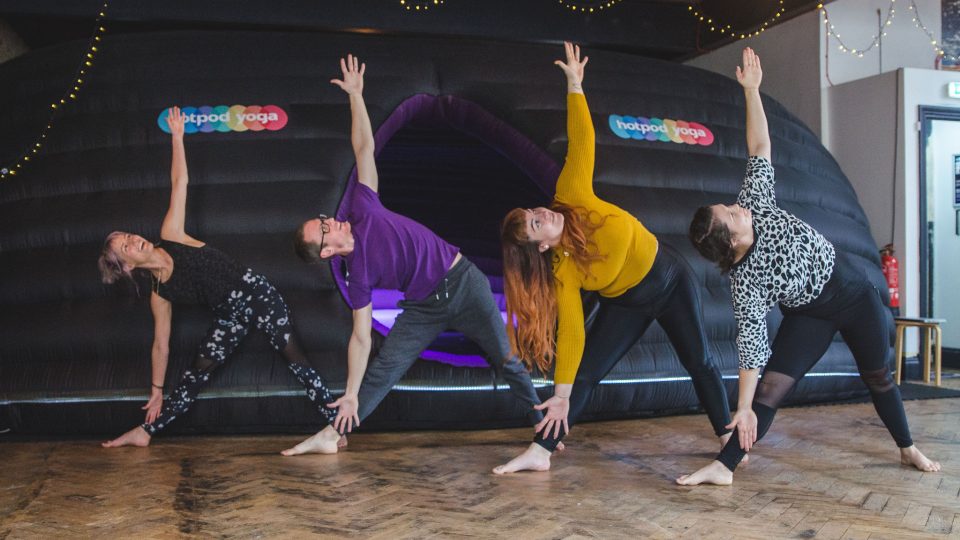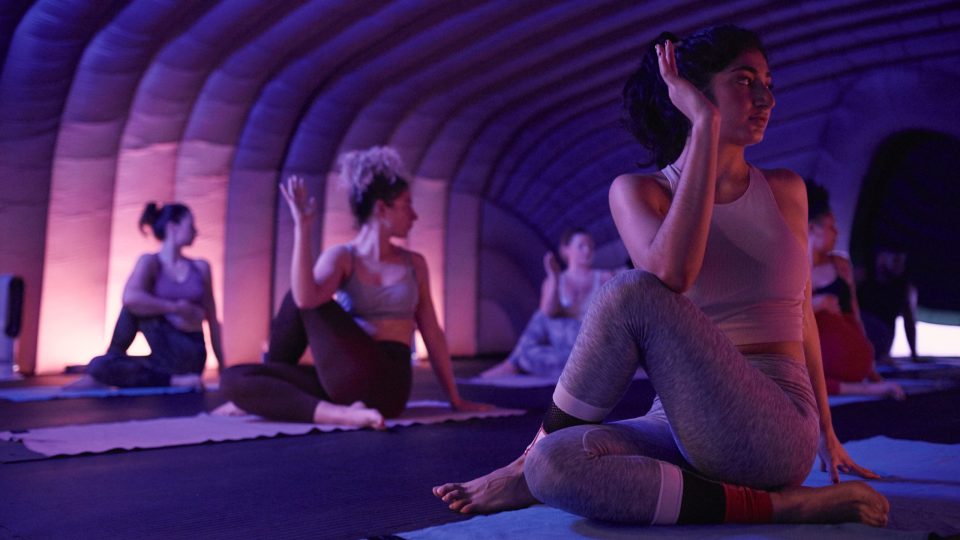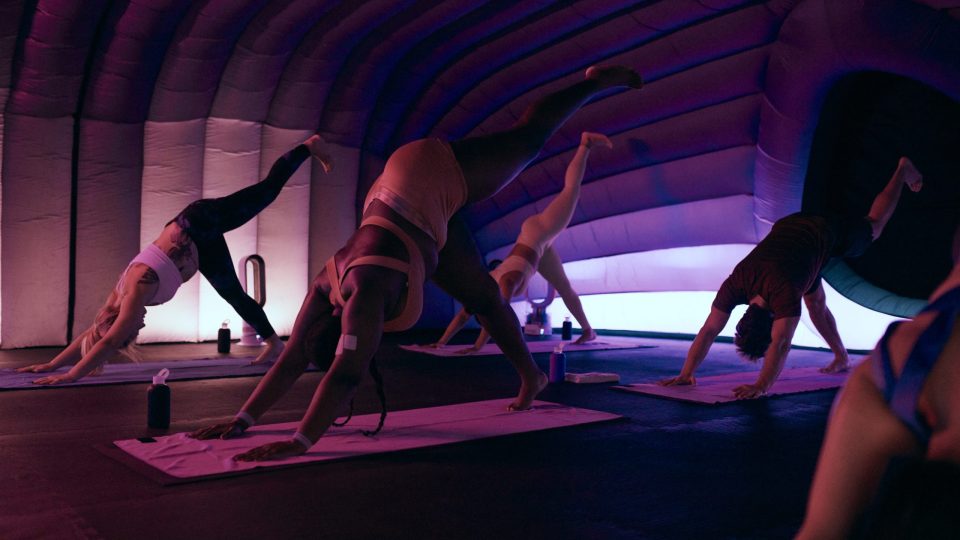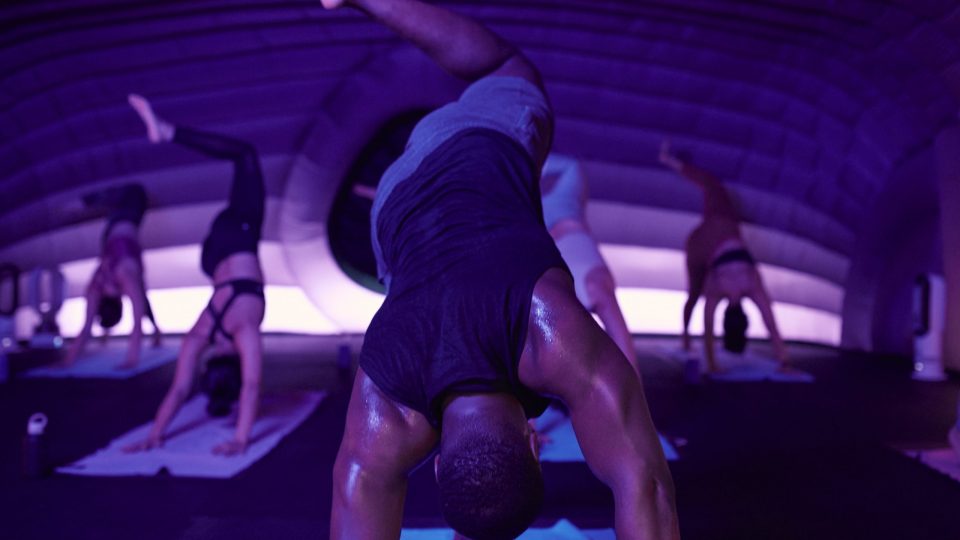 Hotpod Yoga Margate is a beautiful studio space with large windows, high ceilings – a beautiful pod next to the sea in Margate. The studio is a friendly community space where students often chat before or after class. It always feels welcoming when you walk up the stairs and enter the quiet from the High Street and buzz of the day.
We're Europe's largest yoga business. Since 2013, over 100,000 people have immersed themselves in a Hotpod class at one of our 50+ locations around the world. You'll stretch further, breathe deeper, sweat harder and melt fully into the Hotpod experience – a balanced flow of active and passive postures, working the body and calming the mind in equal measure. For class times and more, take a look at the schedule above, then book your spot.
google
reviews
Read what a few of our happy customers have to say! We'd love it if you could support our studio by leaving a review of your own. Simply click below to share your thoughts with us.
step into our immersive pod
hot yoga in 37 degree heat
move to relaxing beats
filled with calming scents
suitable for all levels
find

us

39-41 High Street, First Floor, Margate, Kent, CT9 1DX, GB
Rachel Webb
Rachel has been practicing yoga for 15 years, and discovered the amazing experience of the pod in 2016. 7 years later she came full circle and completed her 200 hour teacher training with Hotpod Yoga in London! Yoga has served Rachel as a guiding light and helped her foster a nurturing & compassionate relationship with her body, which she wants to share with others. She is also trained in yoga & mindfulness for pregnancy and is passionate about positive birth.
Kora Ross
Kora has been practicing yoga since 2012 and teaching Ashtanga and Yin since 2018. She practiced with and assisted her teacher Corrie Preece in the Mysore room in London for several years and has had the pleasure to learn from a lot of senior teachers along the way. Yoga has become such an integral and invaluable part of her life and she is hoping to share this holistic practice with as many people as possible. Seeing the benefits of practicing and teaching Yin alongside a more dynamic form of yoga, she was inspired to also do her Restorative teacher training in 2019 and very much enjoys creating a calming and peaceful space to teach and explore these mindful ways of moving. Stepping onto our mats can bring so much awareness, grounding and connectedness to our lives and Kora is looking forward to sharing it with you all.
Ellie Grace-Price
Ellie started practicing yoga 5 years ago and found her love for it has grown and become apart of her
self-care routine. Last year she decided to take the plunge and complete her 200hr yoga teacher
training, she hopes that her students feel welcome in her classes to come exactly as they are
wherever that may be in their yoga journey.
Aline Roeser
Aline practised yoga on and off for a few years but really fell in love with it when she started Hotpod in 2017. Then her practice became regular and she got so amazed at how it transformed her physically as well as mentally that she decided to train to become a teacher. She loves to help students build strength and find good alignment to evolve in their practice.
Marthe Koster
Marthe is originally from the Netherlands where she trained and worked as an Oncology nurse. After moving to the UK she decided to follow her passion for Yoga, originally training in Vinyasa and Hatha. Since then she has qualified in Yin, Yoga Nidra and Yoga for Cancer. Marthe feels very passionate to create accessible yoga for everyone, where inclusivity is at the forefront.
Rob Garrad
Rob came to yoga practice during his years as a professional dancer/ choreographer. His practice was never consistent in those days and wasn't until a life changing spinal cord injury in 2013 that took him away from the dance world that he really started to take the practice more seriously as it became paramount to both his physical and mental well-being. He discovered rocket yoga on his first 200 hour TT with the yoga people in goa and fell instantly in love with practicing it and teaching. He has continued his trainings with his main teachers Marcus Veda and hannah Whittingham with the good life yoga school. There dynamic of mixing rocket with focus on alignment suits his style of teaching. Robs classes are strong playful with a sense of lightness about them.
Jamie Ray
A former professional dancer, Jamie naturally fell into yoga, obtaining his 200-hour Yoga Alliance certificate and has been teaching full time for the past five years, both privately and at London's top yoga studios.
He is super excited to be making the move down to the coast with his fiancée and his Maltese puppy, and can't wait to get to know the local community.
Veronica Kadi
After discovering a strong Yang practise in London and then taking a year out to travel Asia, it was during this time that Veronica developed a deeper self practise and realised what an essential part of her well being yoga had become. Originally from a background of fashion design, Veronica's classes combine her love of movement together with her creativity.
Her classes are dynamic and playful and she aims to guide students to develop strength, stamina and mobility, uniting both physical and anatomical teachings in her classes. Expect to be welcomed with a smile and leave feeling energised.
Chris King
Chris first came across Hotpod Yoga Margate when he started a mission to change his life for the better. Becoming immediately hooked with the modern style and pure escapism the Pod provides, and the incredible mental and physical health benefits, he quickly realised he needed to be the one up front teaching. Within a year he completed his 200hr YTT with Hotpod Yoga and now feels like he is living the dream! "I can't wait to help people feel the way the Pod has helped me feel
Nicole Harley
Nicole loves creating classes that offer both fun challenges and deep relaxation. She was recommended yoga for an injury and has clocked up hundreds of teacher training hours in a number of styles. She loves sound healing and yoga nidra, but when she discovered hot yoga she got hooked on moving in the heat. Nicole believes yoga isn't about the perfect pose – it's about doing what feels good and right for your body, and having fun with it. Expect her flow and dynamic classes to be upbeat, and her nurturing classes to leave you feeling calm and stretched out.
Jessica Jordan-Wrench
Jess first tried Yoga as a student, dipping in and out of classes throughout her 20s and early 30s. Practising more regularly helped her to nurture her body as she recovered from a caesarean, whilst also giving her the tools to stay present and focussed, in a time when she felt increasingly distracted! Jess' classes are friendly, fun and accessible.
Megan Bradley
Megan stumbled across Hotpod Yoga in early 2015 whilst on a mission to get fit and it completely changed her life. She feels that Hotpod Yoga has helped her realise and be comfortable with her true self, and can't wait to pass on this experience to other people she meets in her classes in Margate.
the founder
Megan Bradley
Megan stumbled upon Hotpod Yoga Hackney back in January 2015 whilst on a mission to get fit. The combination of challenge, fun and positive faces had her coming back again and again. Deciding to make the big move from London to the seas of Margate, Megan could not envisage the future without the pod. A few friendly franchise meetings with Hotpod Yoga founders led Megan to begin training as a yoga teacher, buying her first Hotpod Home, and making Hotpod Margate a reality in January 2017!