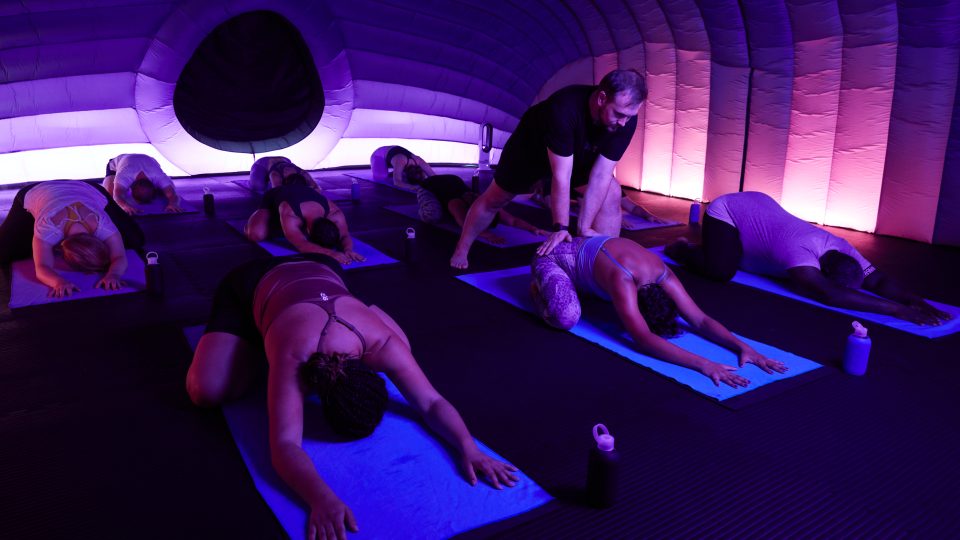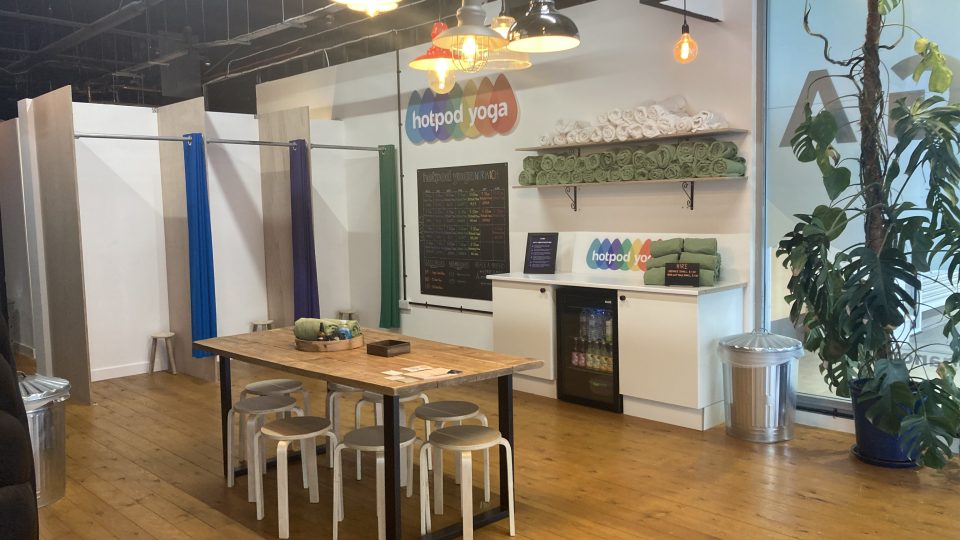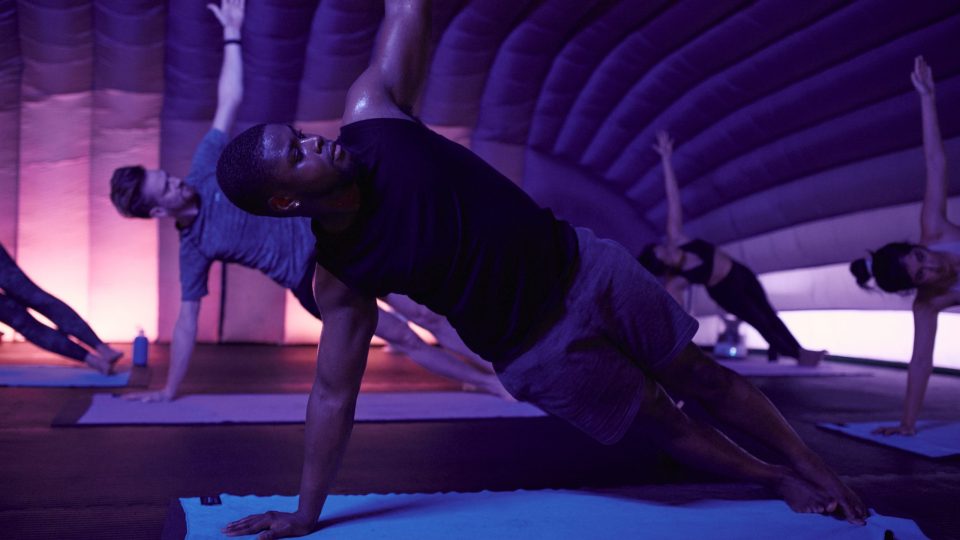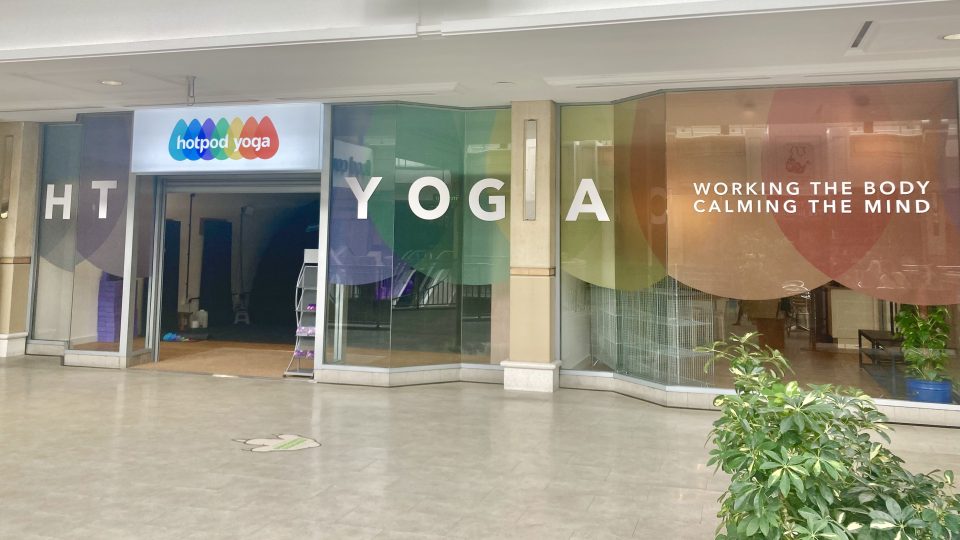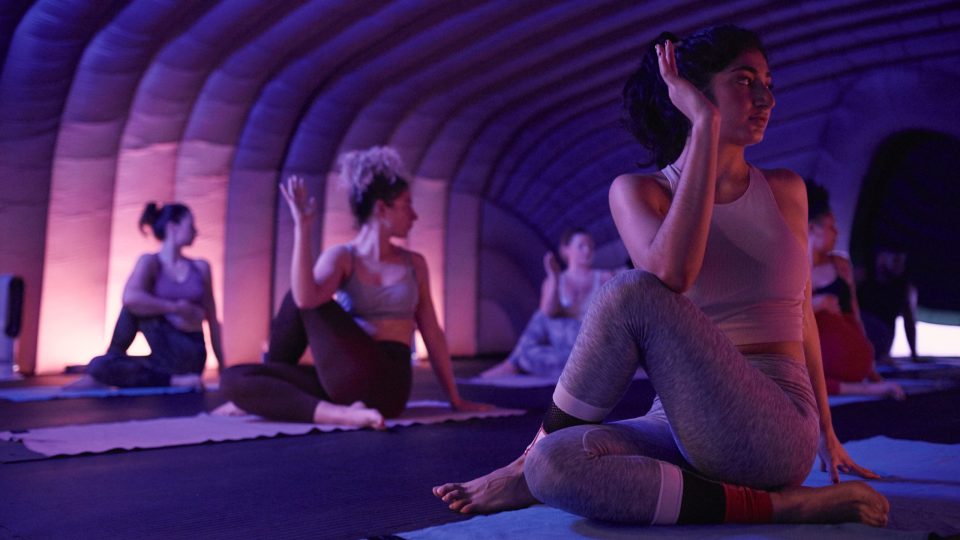 about the studio
Hotpod Yoga is based in the heart of Norwich in the evolving Castle Quarter. Feel the worries of your day melt away as the urban-chill beats, sizzling temperatures and rhythmic linking of postures transports you to a flow like state. The pod offers an unparalleled experience that embraces the traditions of yoga, with a modern twist that fires up all your senses. We're open 7 days a week with a varied timetable so that even the busiest person can fit some much needed yoga into their life! After a sweaty session help yourself to our facilities including showers and hair dryers before enjoying a day of shopping, wining and dining in the city. Castle Quarter has security 24/7 with indoor parking so you can step straight from your car into the pod without fearing the British weather.
step into our immersive pod
hot yoga in 37 degree heat
move to relaxing beats
filled with calming scents
suitable for all levels
find

us

Level 2, 94 Castle Quarter, Norwich, Norfolk, NR1 3DD, GB
Eve
Eve discovered yoga eight years ago, but it wasn't until a debilitating back injury that she felt a calling to share her love of yoga to support others to move and live better. Eve embarked on her 200HR YTT at Wild Warrior Yoga School in Spain, learning the foundations of Ashtanga alignment and philosophy, as well as Vinyasa and Pranayama.
Eve's classes are a celebration of the joy that yoga and movement can bring. Her energetic yet soothing presence encourages creativity, and playfulness, whilst providing a supportive style for all levels of yoga students. She believes that through these elements, individuals can reconnect with their bodies, tap into their inner strength, and find balance within their lives.
Outside of yoga Eve is a Practice Nurse, she supports people with chronic conditions, women's health and overall educating individuals around preventative health and nutrition. She also runs her own business as WellnessEve where she works as a nutrition and health coach to create long lasting health and lifestyle changes through personalised programmes.
Laurie
Laurie discovered yoga in her first year at university, revelling in the time out and headspace one hour in a hot room brought. Training to teach in 2017, she has taught in London, Cambridge and Cambodia and loves to teach both vinyasa and more restorative classes.
When not on the mat, you can find her with her miniature dachshund Margot, planning her next overseas adventure or out on the water for her new favourite hobby – paddleboarding.
Dianna
Dianna has been teaching since 2010 bringing kinesthetically sound movement and mindful messages to her practice. She received her 200hr YTT in Hot Yoga, continues to expand her modality range, and loves working students of all levels to support their individual journeys. Whether you're moving in a studio or moving through life stages, motion is the key to unlocking your wisdom. Dianna loves to lead her students into accessible and soulful practices that gently weave more mindfulness onto the mat.
Dianna founded her business Motionally Available in 2020 and is also a Dance Instructor, Reiki Master, and Medium. Across her modalities, she's known for creating a safe space to explore one's own mindfulness. As an American who's just recently moved to Norwich, Dianna is thrilled to join the Hotpod Team and get to know her new community of Norwich students!
Kelly
Studio Owner of HPY Norwich, Kelly had tried yoga over the years but nothing seemed to stick until she discovered Hotpod Yoga 6 years ago. After that she was hooked. So much so that she decided to open her own studio! After 7 years of working in HR in London, she left her role, underwent her 200 YTT and began looking for the perfect location for Hotpod Yoga Norwich.
Kelly fell in love with how yoga helps you switch off from the outside world, builds strength and awareness in your body as well as a sense of achievement and confidence it brings both on and off the mat.⁠ Kelly's classes are suitable for all levels, light-hearted and fun. You'll be sure to come away with a smile.
Millie
It was when Millie's career in dance and musical theatre led her to live in Mexico, that she discovered her love of yoga.
After travelling in many different countries, she moved back to the UK to have her daughter, and to pursue her new career as a yoga teacher. She trained in London to become a Vinyasa Flow teacher, and has been practicing and teaching yoga for the last 10 years. – From yoga and mindfulness for children, to running her own classes and teaching in gyms and on paddle boards!
Millie aims to provide a relaxed and friendly atmosphere, giving you the space to explore and be yourself.
Hollieann
Hollieann's journey in fitness, cognitive behavioural therapy and self discovery was all sparked by one conversation from a coach asking 'how are you really? Let me help you.' For the first time she felt seen. This has shaped her approach to teaching both in and out of yoga, and it's her aspiration to be that voice for many others.
Hollieann wants movement, release and strength be the foundation to each of your practices together. Whether you are brand new to exercise, an older adult, post natal or recovering from injuries Hollieann will be there to guide you. With a strong back ground in Muay Thai and Personal Training, Hollieann has over 12 years experience and underwent her 200 YTT in 2021. She now strives for a holistic approach to create a stronger, healthier and happier you.
Liz
Liz is a yoga teacher, writer and holistic masseuse. She specialises in embodied, creative Vinyasa flow. Coming from a non-athletic background, yoga acted as her gateway into a forever love of movement and all of its possibilities. She aims to inspire this same sense of wonder and curiosity in her students with her playful, intuitive teaching. What she shares and creates is made with love, but also from the desire to empower her students and encourage their growth – both individually and as a collective. With Liz, you can expect to move with intention and with joy, while embracing the challenge of working things out rather than getting them right. Above all, Liz aims to offer her students the opportunity to truly be here now.
Abby
Abby has been teaching yoga for 21 years and practising for much longer. Her background is in contemporary dance and Ashtanga vinyasa yoga. She has been training and mentoring yoga teachers since 2008 and is the author of a PhD investigating the connections between dance education and yoga.
Her aim when teaching is to demystify the practice and make it relevant for modern busy lifestyles. Her teaching style is friendly and inclusive and her years of experience on the mat make her the perfect guide for beginners and experienced yogi's alike.
Elliott
Elliott has been practicing yoga for 4 and a half years with a strong dedicated morning practice lasting from 2 to 3 hours a day. He completed his 200hr yoga teach training with Dylan Werner, an amazing advanced yoga practitioner. He's always loved movement; from playing American football or going to the gym but also gets distracted by modern technology. After completing his degree in Games Design and after endless hours of sitting he turned to yoga. He found this was a great way to reconnect with himself.
Elliott teaches a challenging Vinyasa class which can be for anyone. He believes that challenging ourselves everyday only makes us grow yet also allows us to stay present. The way the world is currently, with everything changing rapidly and with so many distractions, it's hard to find the time to give to ourselves. Elliott hopes to share his journey and practice with you.
Let's reconnect before we disconnect.
Sophia
Sophia has been practicing Yoga for over 12 years, she completed her 200hr in Hatha at Anahata Yoga School, Hong Kong in 2015, and started conducting free classes in the parks of Hong Kong, turning up with her speaker and her mat. This led to teaching at Yoga studios and events, teaming up with a community of Yoga and music lovers to collaborate at festivals and wellness events. Founded in 2018, Sophia ran weekly DJ Yoga classes at Mihn Club in Sheung Wan. Sophia studied her 300hr advanced Hatha and Ashtanga course in India in 2019. She believes in the transformative effect of a Yoga practice, the science and techniques of Yoga helped her to find a healthy balance again after some challenging years. Now living back in the UK and teaching in London and Norwich. Bringing lots of energy and empathy to her students' lives she believes practicing should be about joy, play and acceptance.
Alex
Alex Has been teaching Yoga for 9 years, her journey started in a gym environment, so her practice and style of teaching developed with fitness, functional movement and strength in mind. Over the years, with nearly 500 hours of yoga training under her belt, Alex has developed a style of yoga that blends yoga with everyday life. Not only do we focus on increasing our range of movement, but we work on stability and strength too. This then pairs with the mental side of yoga too, Alex encourages the use of the Yoga Sutras and meditation into both our yoga practice but also off the mat.
the founder
Kelly
Kelly wanted to escape the 9-5 office job and to make a positive difference to people's lives. In 2019 she discovered Hotpod Yoga and fell in love with how amazing it made her feel after an exhausting commute. Her shoulders felt less tense and mind calmer and she realised that there was more to look forward to on a Monday night than being one step closer to the weekend! The pandemic was an opportunity for reflection, and after nights of brainstorming she soon discovered Hotpod was a franchise. There was no doubt in her mind what she had to do. Kelly decided that the perfect new home for the pod would be Norwich, with its down-to-earth vibe, creativity and diversity of culture. Kelly soon opened the doors to the people of Norfolk and hopes they fall as much in love with the Pod as she has. The studio offers a dynamic Vinyasa Flow with a variety of Teachers suitable for all levels. Come join us today, get your flow on and see if you can handle the heat!