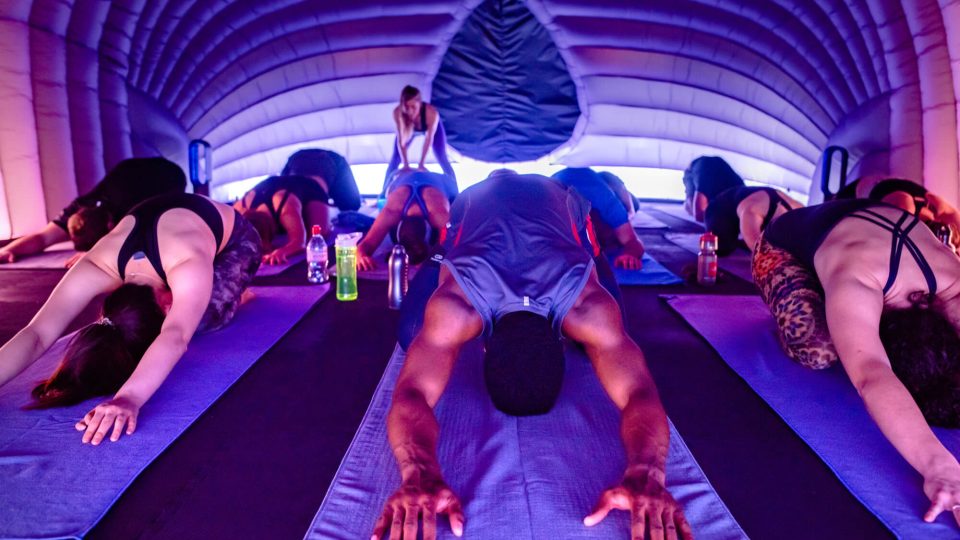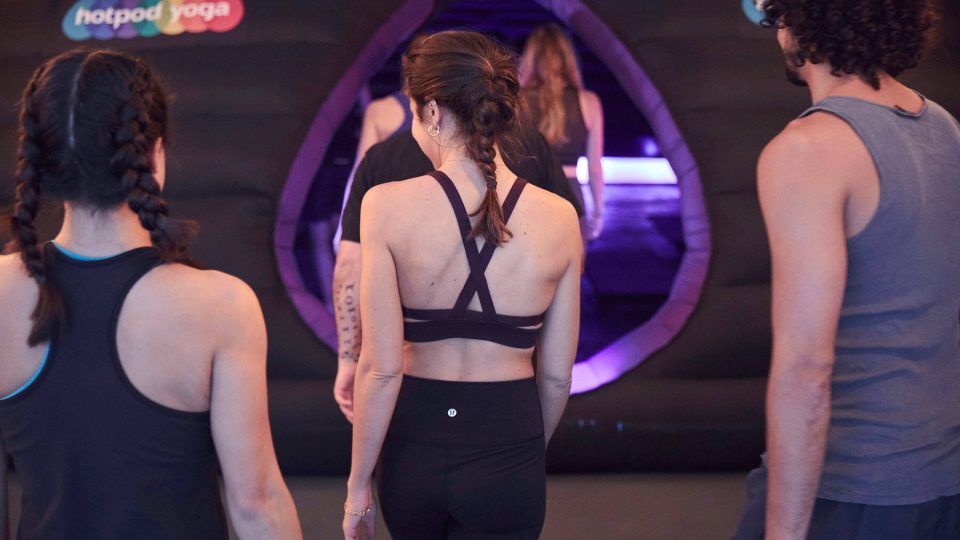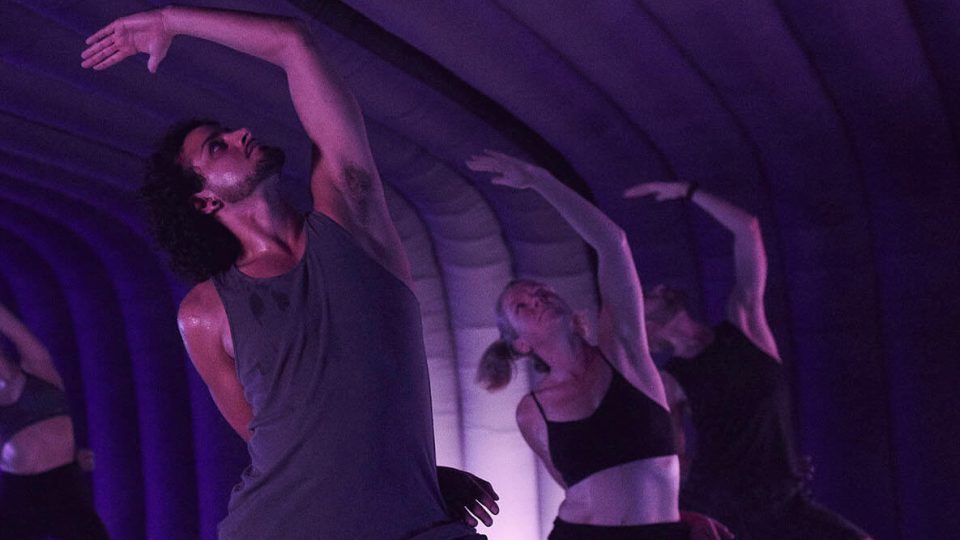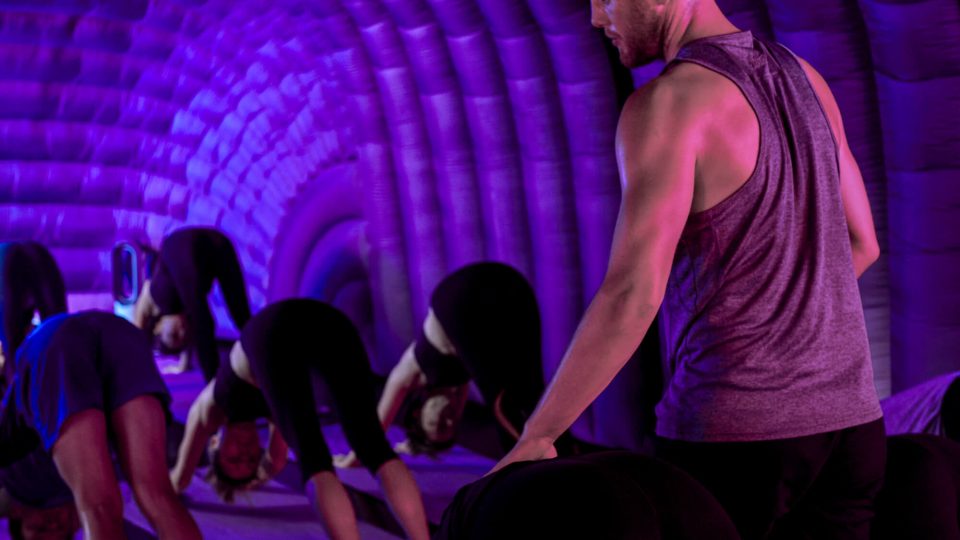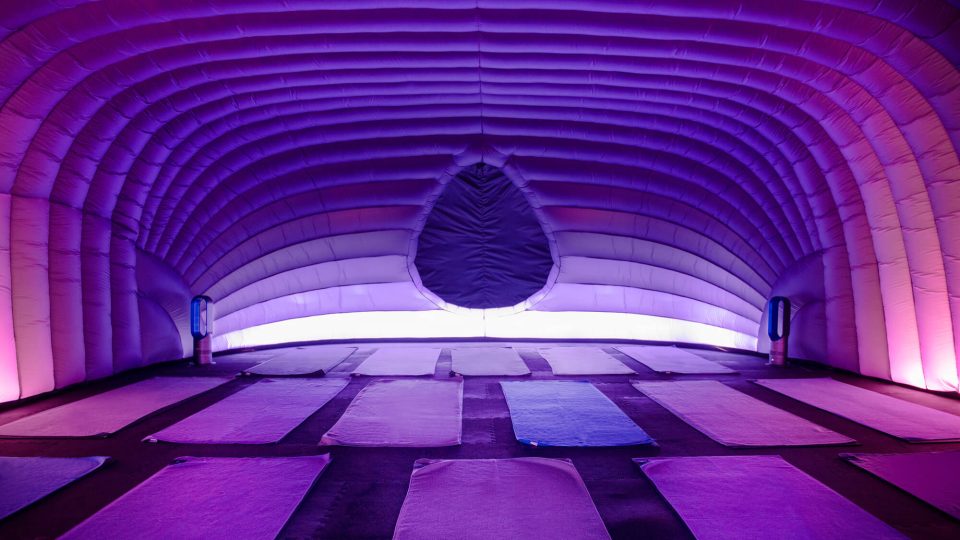 We're Europe's largest yoga business. Since 2013, over 100,000 people have immersed themselves in a Hotpod class at one of our 50+ locations around the world. We first landed in Ruislip in November 2018.
20 person pod
Vinyasa flow
37 degrees
All levels welcome
find

us

50B Windmill Hill, Ruislip, HA4 8PT, GB
Vicky Day
Vicky had been teaching various fitness classes for 10 years when in 2014 she finally decided to advance her own yoga practice and do her yoga teacher training. Vicky teaches various styles of yoga such as hatha, power and vinyasa flow, constantly developing her own practice ensuring every person gets the best out of each class and spreading the word that yoga is for everyone!
Annabelle Dent
Annabelle completed her teacher training in Sydney, and has since spent time studying and living in India deepening her knowledge and awareness of Yoga, Yogic Philosophy and Meditation. She now trains with experienced teachers in London alongside her own consistent practice, which is constantly evolving from various influences. Annabelle is an encouraging teacher with a friendly, approachable manner. Having experienced the healing benefits of yoga; physically, mentally, emotionally and spiritually, she finds it incredibly fulfilling to be in a position to share such a beautiful, inclusive practice with others. Annabelle intuitively adapts classes according to the group dynamic and individual requirements. Her classes are strong and intense with a focus on breath and presence in the body and mind, she achieves this with a combination of strength, balance, stretching, intuitive movement and relaxation techniques.
Rita Cox
Rita Cox is a Hot Power, Rocket, Acro Yoga and Yin teacher. Since her initial teacher training in 2015 she has been experimenting with different yoga and movement styles. She is passionate about expanding her knowledge on both mental, physical and physiology level. She is keen to continuously develop her practice to offer versatile classes and teaching styles so you can find your true potential. Rita has bundles of energy which will empower you on and off the mat.
Zaz Grumbar
After a motorcycle accident 19 years ago, Zaz came to yoga to help her recovery with back and neck issues, and from the first breath on the mat she knew she was at home. Her teaching style is nourishing and empowering, with attention to alignment and an insistence on self-awareness. A hands-on teacher providing gentle physical and verbal guidance, she believes in taking every opportunity to challenge the mind's perceptions of what we can do!
Nick Higgins
Nick is one half of the Hotpod Yoga founding duo. He created and refined the blueprint to the Hotpod experience, has taught 1000s of classes, launched the company's YTT school and has developed the team of teachers across London and around the global Hotpod franchise network.
Yasmin Ibrahim
Yasmin specialises in teaching Children's Yoga and Mindfulness for ages 4 – 11yrs old. She lives a busy lifestyle and has found that practising yoga and meditation helps her to take time out. She always wanted to teach as well as do something to help children, so put her two passions together and decided to take on a new challenge. Yasmin qualified as a children's yoga teacher in 2018 through YogaBeez and everything fell into place.
Sofia Panas O'Brien
For Sofia yoga has always been a place to reconnect and find some calm in a frantic world. Having originally started the practice at university, Sofia then continued to practice on her travels, studying in India and teaching in Colombia before returning to London to share her practice. She endeavours to provide a safe, nurturing and welcoming space for all to explore their body-mind connection and to feel yoga's incredible benefits.
Lauren Fraser
Lauren is a yoga therapist and women's coach. She has always wanted to help and inspire people. Lauren loves how yoga makes her body feel but most importantly it's the life changing impact it has had on her mind that drives her to share yoga with her clients.Lauren enjoys teaching a strong and mindful class where laughing and smiling are always allowed!
Manish Ramji
Being cabin crew for an international airline for over 20 years, as well as a keen CrossFit athlete, takes its toll on both your body and mind. To find a balance, an equilibrium and to feel good again Manish found yoga 8 years ago. After reaping the tremendous benefits, both physically and emotionally, he decided to share this gift and has been teaching since 2016. Constantly learning & exploring as well as keeping a very open mind is something that is second nature to him.
Sarah Murdoch
Sarah worked in Musical Theatre for 7 years before several slipped discs forced her to rethink her career and find a safer way to stay healthy and injury free. She fell in love with yoga in 2015 and took the leap of faith to became a teacher in 2016, immersing herself completely in its healing power. Sarah's classes are powerful yet accessible; aligning with her mission to dispel the myth that yoga is "only for flexible people!"
Natalie Burton
Natalie is a busy mum of 3, who has a long standing love of all things fitness and nutrition. She stumbled across Vinyasa Flow whilst living in Asia and was hooked. It was at this point that Natalie made the big decision to leave her 18 year career in corporate finance to follow her dream to become a yoga teacher …the best decision she ever made!
the founder
Natalie Burton
Natalie is a busy mum of 3 children who has a long standing love of all things fitness and nutrition. She stumbled across Vinyasa Flow whilst living in Asia 4 years ago and was hooked. On returning to the UK in 2017, Natalie and her husband Daniel discovered Hotpod Yoga and immediately fell in love! It was at this point that Natalie made the big decision to leave her 15 year career in Corporate Finance to follow her dream to become a yoga teacher and open her own Hotpod Yoga studio!